Ramon Tulfo bio: wife, age, brothers
Ramon Tulfo is one of the most celebrated television personalities in the Philippines. He is also a radio broadcaster and newspaper columnist. As a columnist, he writes for The Manila Times and Philippine Daily Inquirer, two popular newspapers in the country. His immense contribution to the Filipino media industry has seen him gradually grow and gain much recognition. However, this has not come on a silver plate as he has been criticized severally for homophobic remarks and support for the death penalty.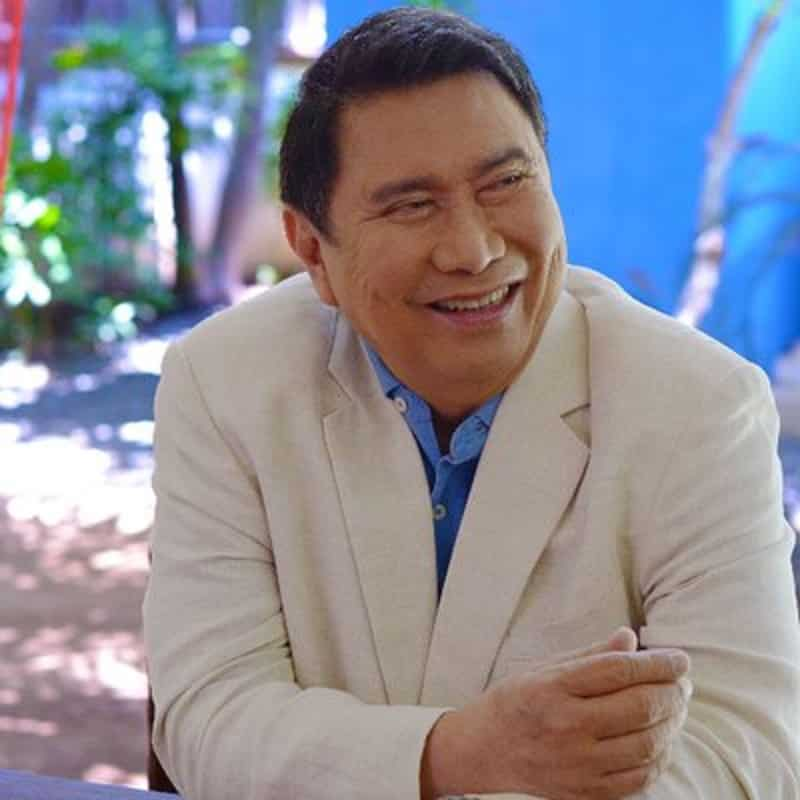 Even though he is a columnist and appears on the screens severally, very few people know exact details about his life. For instance, very few people know how old he is, his education background, and whether he is part of the Tulfo brothers. Keep reading to unearth more about this radio broadcaster.
Ramon Tulfo profile summary
Full name: Ramon Teshiba Tulfo Jr.
Nickname: Mon, Kuya
Date of birth: November 22nd, 1946
Ramon Tulfo age: 73 years
Zodiac sign: Sagittarius
Gender: Male
Place of birth: Davao City, Davao del Sur, Philippines
Nationality: Philippines
Ethnicity: Filipino, Japanese
Religion: Christianity (Roman Catholic)
Profession: Television host, radio broadcaster, columnist
Years active: 1991 - present
Parents: Caridad Teshiba and Ramon Tulfo
Marital status: Married
Ramon Tulfo biography
He was born as Ramon Teshiba Tulfo Jr. on November 22nd, 1946 in Davao City, in the Philippines. Ramon is the son to the Colonel Ramon Silvestre Tulfo Sr. and Caridad Teshiba Tulfo, father and mother respectively. His father, now deceased served as a Philippine Constabulary's member. He is the eldest of the ten siblings in the family which consists of seven brothers and three sisters.
Ramon Tulfo educational background
Ramon had the opportunity to study at Colegio de San Juan de Letran in Intramuros, Manila. This college is one of the oldest institutions of higher learning in the Philippines, and it is a private Roman Catholic college.
Career
Tulfo Jr. is a television host, radio broadcaster and a columnist. He is one of the renowned host of a public service show, formally aired on RPN and now on DWIZ network tagged Isumbong Mo! (Tolf Brothers). In the hour-long program, he alongside his brothers Erwin, Ben and Raffy tackle crucial problems in the community.
Some of the issues they discuss involve the complaints from the public against the government official and more so the police officer. He has been hosting the show since 1991. Additionally, he hosted Action 9 which aired from 1993 to 1998 and Isumbong Mo Kay Tulfo from 1993 to 2006 on RPN network.
READ ALSO: Kang Daniel bio: real name, birthday, net worth, dating history
As a radio broadcaster, Ramon has been a sensation as a host of Isumbong Mo Kay Tulfo. The radio show has commanded the airwaves from 1991 to present. He played the host from 1991-2006, 2012-2016 and 2017 to date on DWIZ and DZRJ. He was also the host of a show by the same name and TNT: Target Ni Tulfo on DZIQ network between 2010 and 2012.
Television appearances
Other than being a host, the columnist has featured in several television shows. Below is a summary of some of the most notable television appearances.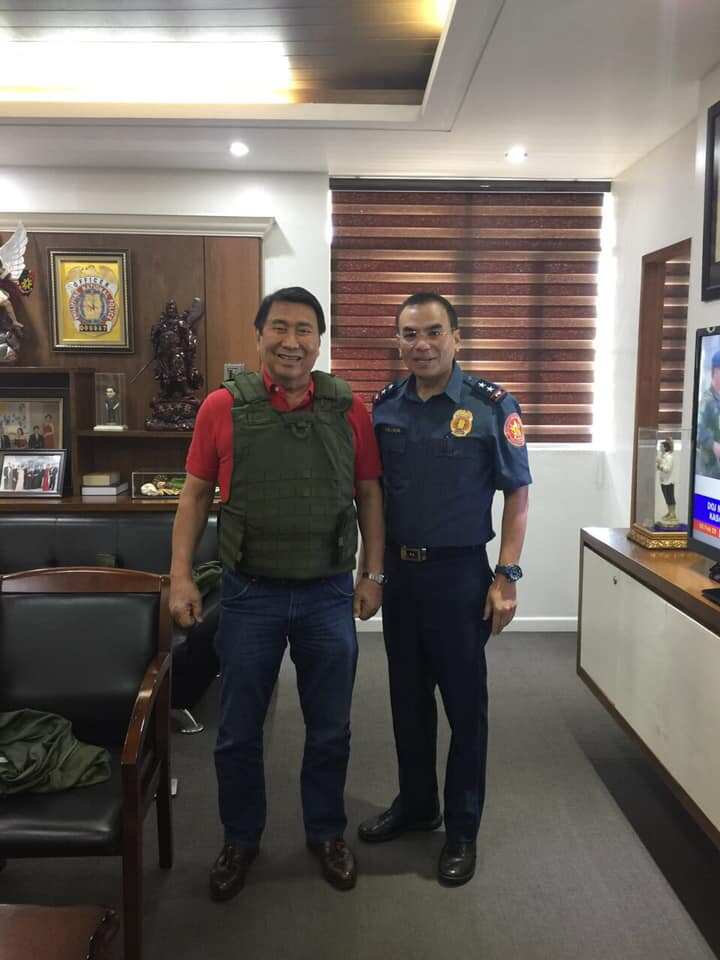 Alongside Ben, Raffy and Erwin, he sometimes hosts T3: Kapatid Sagot Kita, a TV5 episode.
He has also made an appearance on TV5's Sharon: Kasama Mo, Kapatid episode dubbed Boys to Men on May 18th, 2012. He featured alongside Ben and Raffy.
On May 27th, 2012, he featured as a guest on Gandang Gabi, Vice! episode of ABS-CBN. He appeared for an interview and to showcase his dancing talent.
Ramon appeared for an interview and sampling of his Aikido on June 6th, 2012. He was Kris Aquino's guest on ABS-CBN's Kris TV.
Ramon Tulfo Manila times
Other than being a broadcaster and a television personality, he is also a columnist for The Manila Times. Some of the issues that Ramon targets as a columnist is social justice.
In 2018, the broadcaster was appointed by President Rodrigo Duterte as his special envoy for Public Diplomacy to China.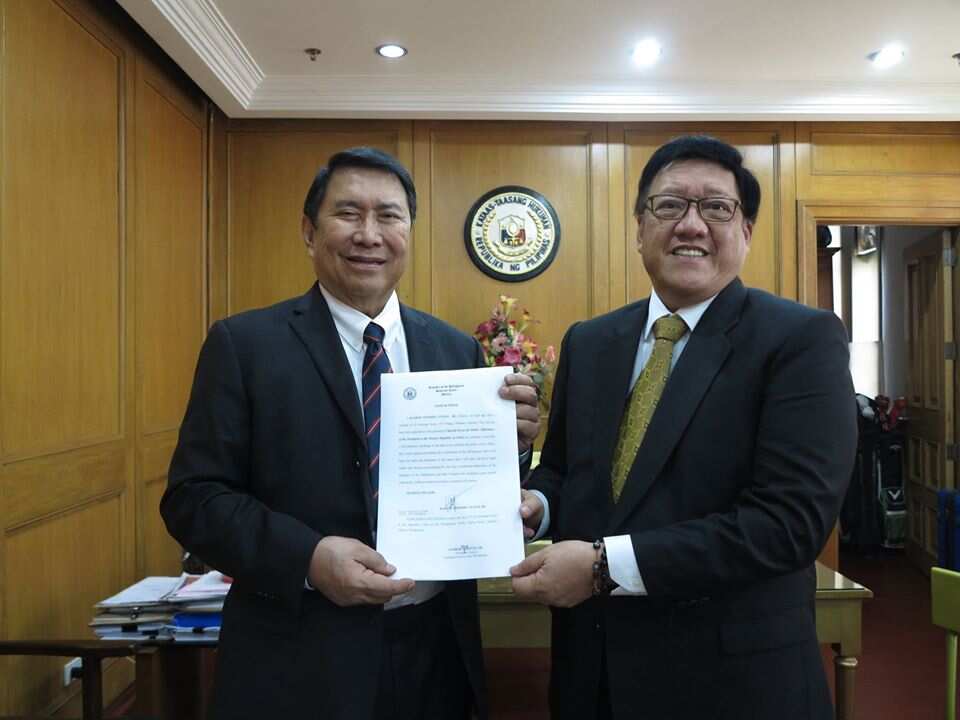 Ramon Tulfo wife, family and children
He is the eldest brother of Raffy, Erwin, Ben and Wanda Teo Tulfo. Even though the name of his wife remains unknown to the public, Ramon has five children. The names of the children are Patrick, Michelle, Gem Soriano, Catherine Victoria, and Ramon Tulfo III.
Criticisms and controversies
As a columnist, radio broadcaster and television host, Ramon has had quite a good share of criticism from people of all walks of life. Equally, he has been critical on various issues touching humanity in his publications.
READ ALSO: Unique Salonga age, songs, biography, and girlfriend
In an article published in the Philippines Daily Inquiries, he came under criticism for his remarks in support of Manny Pacquiao. According to the boxer, two people of the same gender who copulate were worse than animals. The comments did not augur well with the LGBT groups which attacked him from all corners. Ramon, on the other hand, expressed support for the boxer's sentiments saying that as much as the public tolerates, it does not mean they support.
He has also come under criticism by a church over the article he published in his column. He wrote a story about the police confiscating numerous firearms within an armory situated within the church's headquarters. The post was not received well by a section of religious leaders who were planning to file several libel suits against him. In response, the controversial broadcaster cursed Iglesia ni Cristo during his dWIZ program.
On August 15th, 2018, Ramon was caught on camera harassing a doctor at the Philippine General Hospital. In a video which appeared on social media, the radio broadcaster is seen harassing a physician in an emergency room. It emerged that commotions a rose because the doctor refused to be recorded on his video. Despite the altercation, he did not apologize to the hospital.
Ramon Tulfo, Good Samaritan Foundation Inc.
This is a non-profit, non-stock government organization which comes in handy, to complete the works of Isumbong Mo Kay Tulfo. It addresses social justice through humanitarian programs. Among the issues, the foundation deals with include, disaster relief operations, medical missions, educational sponsorship, and shelter and institutional support.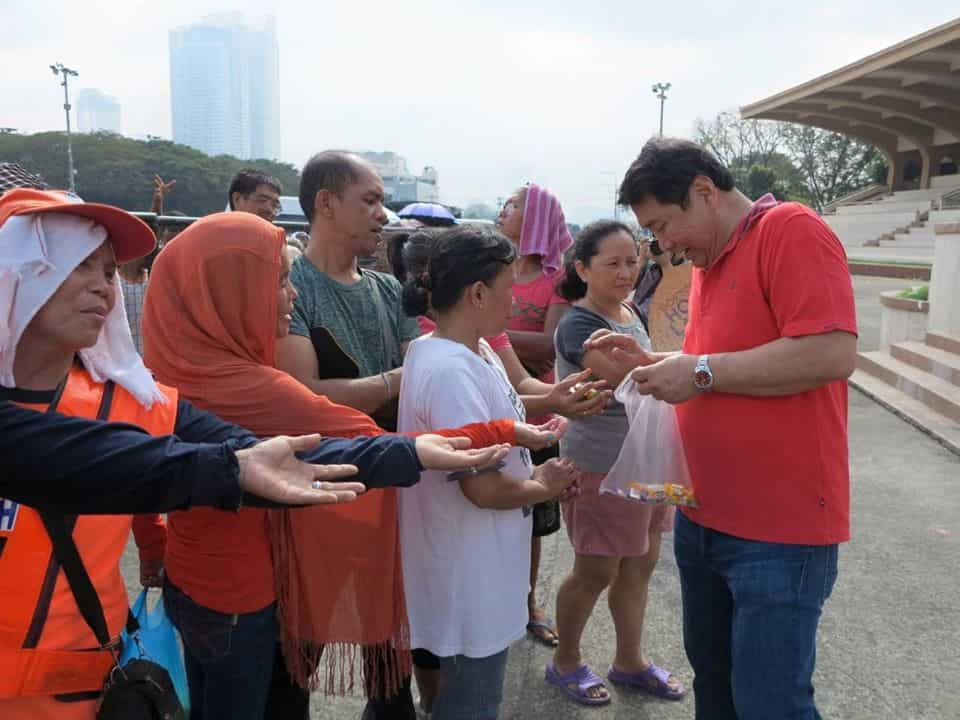 Social media platforms
If you are looking for Ramon Tulfo pictures, various social media platforms have them. However, being a social justice activist, Ramon has also used social media as a tool to reach out to many of his listeners and readers. You can find Ramon Tulfo Twitter account @RamonTulfoII.
Ramon Tulfo is no doubt one of the most popular television host, radio broadcaster and columnist in the Philippines. He is part of the Tulfo brothers who are also professional media personalities. Even though most of his articles rub a section of the public the wrong way, he has mostly touched on pertinent issues affecting the general public.
READ ALSO: Nathalie Hart movies, boyfriend, age, and biography
Source: Kami.com.ph