Raffy Tulfo wife: what is known? (photos, name, age)
Philippine internet sensation and broadcast journalist Raffy Tulfo is the nation's 'icon of justice' because of his hit public affairs program, Raffy Tulfo in Action. As the media personality gains more recognition, fans can not help but wonder about his family and the identity of the lucky Raffy Tulfo wife.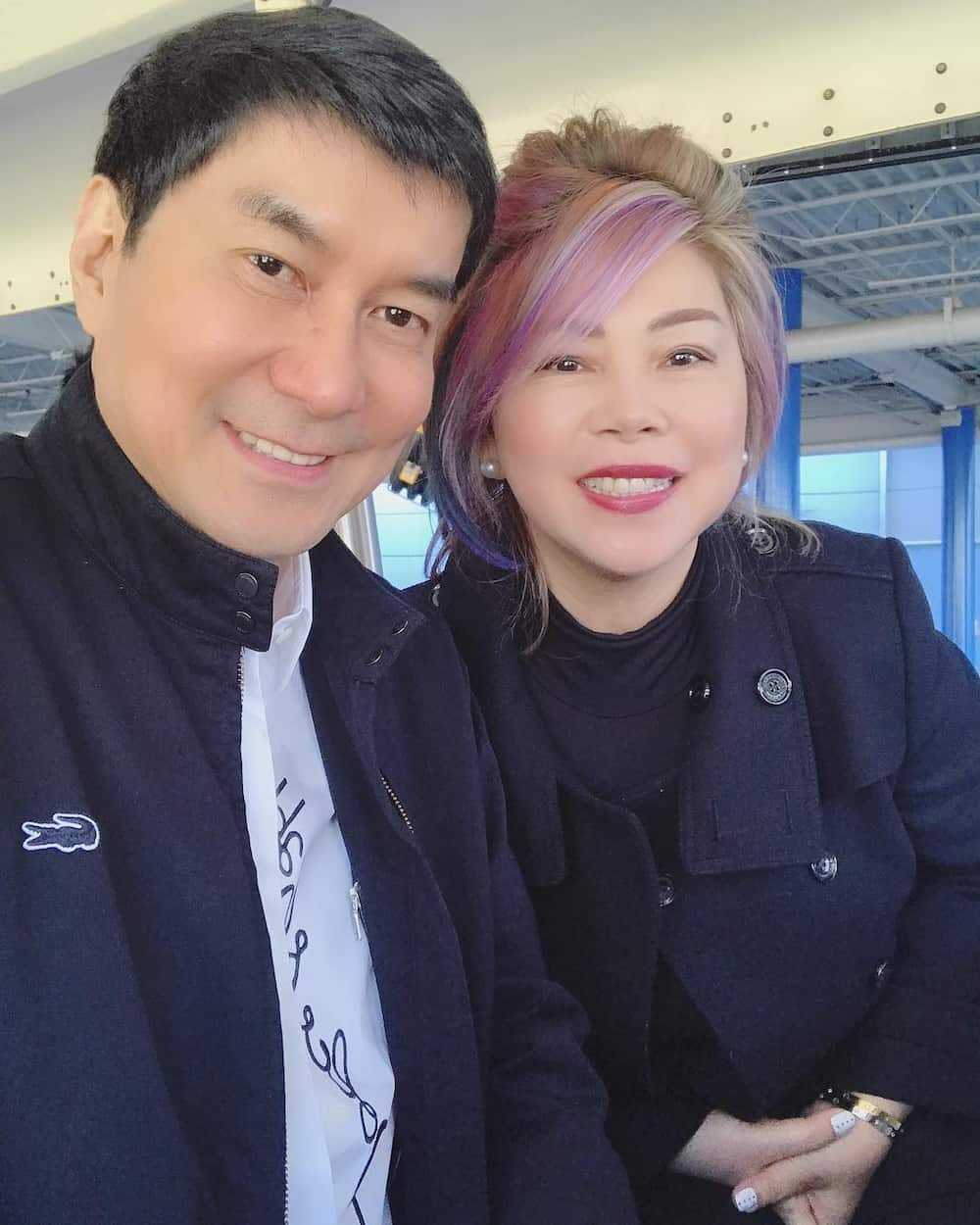 Who is Raffy Tulfo wife? Well, she is someone as tough as her husband. Get to know the woman who snatched the journalist's heart.
READ ALSO: Amang walang mga braso at isang binti, sinurpresa ng anak ni Raffy Tulfo
Profile summary
Name: Jocelyn Pia-Tulfo
Birthplace: Cauayan City, Isabela
Education: Far Eastern University, Manila
Children: Maricel and Ralph Tulfo
Profession: Congresswoman (ACT-CIS)
Raffy Tulfo wife name
Raffy Tulfo's wife is a politician named Jocelyn Pua. She is a congresswoman of the ACT-CIS party list in her hometown Cauayan, Isabela. Their party stands for 'Anti-Crime and Terrorism-Community Involvement and Support.' Their party, which is in the lower part of the congress, advocates protecting the country and citizens against terrorism.
Raffy Tulfo wife age and appearance
When it comes to the details of Jocelyn's age and birthday, there is not much information found on the subject. However, the public servant sports a young and fresh look with her short, blonde, and sometimes brightly highlighted hair.
As netizens search for Raffy Tulfo wife images online, they'll find a series of her photos on her Instagram. Additionally, she is an endorser of the food supplement Oxi-White.
Raffy Tulfo wife and family
Behind the journalist's illustrious career are his experiences in the field and his family's support. He and Jocelyn happily married on January 20, 1995, and had two kids together, Maricel and Ralph.
Despite both working demanding jobs, the couple still finds the time to spend with their family and even take vacations out of the country. The Tulfo family had already travelled to Japan, Dubai, and California together.
Aside from vacations, they spend quality time together through community activities. The couple's son, Ralph, happily celebrated his 22nd birthday with the kids and citizens of Barangay Payatas. Meanwhile, on Maricel's 26th birthday, she chose to grant 26 wishes among the wishes commented on her Facebook post.
READ ALSO: Raffy Tulfo: How "Idol Raffy" became an icon of justice
Bigamy case: The 'other' wife
In June 2019, a woman named Julieta Nacpil Licup filed a bigamy case against the journalist after claiming that they were wed in 1982, 13 years before he married Jocelyn.
According to Juliet, Raffy supposedly left her when she was pregnant with their child, Grendy Licup Tulfo. As compensation for marrying another while their first marriage did not get annulled, Juliet was asking for 100 million from the public affairs show host.
Raffy responds with a firm no on her demands, calling it 'blackmail' and 'extortion'. When it comes to anything financial, the journalist expresses that he will only give financial aid for his daughter, Grendy.
There are two people connected to the title of being known as Raffy Tulfo wife, first Julieta Nacpil Licup and Jocelyn Pua. However, it is Jocelyn that the acclaimed broadcast journalist chose to be with throughout these years. With the support of his wife and kids, the nation's 'idol' continues to help those in need.
READ ALSO: Alex Gonzaga's second vlog with Raffy Tulfo goes viral
Source: KAMI.com.gh