PNP, sinabing baka natakot umano sa armas ng sekyu ang SUV driver kaya tumakbo
- PLTGen. Vicente Dupa Danao, Jr., during the press conference, stated that the SUV driver might have been scared of the firearm of the security guard
- He then said that it must be the reason why he ran away instead of helping the security guard
- Danao then said that it was a very unfortunate incident that an SUV ran over a security guard
- "Siguro out of confusedness medyo na-rattle po yung driver," he further added
The SUV driver who ran over a security guard in Mandaluyong may have been allegedly scared, which was why he ran off, this was according to PLTGen. Vicente Dupa Danao, Jr. during the presscon that was done when the driver surrendered to the PNP.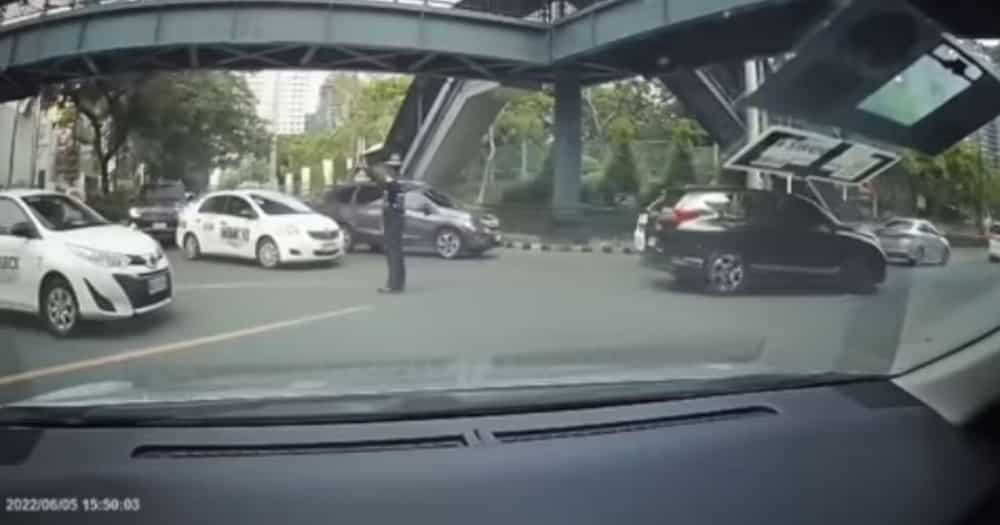 In an explanation given by Danao, the driver may have been allegedly scared of the firearm of the guard, prompting him to run away.
"Instead of stopping para tulungan po yung nabangga, siya po ay tumakbo. Siguro dahil out of fear, dahil nga yung guard ay may armas maaaring natakot po yung tao mismo," said Danao in Abante's report.
He added that the driver may have been "rattled."
"A very unfortunate incident wherein one SUV e nakasagasa po ng guard and siguro out of confuseness medyo na-rattle po yung driver," he said.
The mother also expressed her worry over her son's future in a News5 report.
GMA reported that it was the words of Danao about a possible linkage to illegal substances of the SUV driver that prompted him to surrender to the PNP.
The viral incident, where a security guard who was directing traffic was ran over by a RAV-4, happened in Mandaluyong. A video captured the whole incident and it has gone viral on social media.
In a related story, it was revealed that the security guard who was run over by an SUV in Mandaluyong has a sick mother whom he is still looking after. This was revealed by one of his co-workers, Chris Soriano, who also said that he is also the "padre de pamilya." According to Soriano, the mother of the security guard has not yet been informed about the condition of his son, for fears that she might not be able to bear it. The agency of the guard has also signified that they will help with the expenses of the elderly mother while her son is still in the hospital.
Recently, a video of the said guard being run over by a white SUV has gone viral. In the video, the security guard, who was manning traffic at the time, appeared to have signaled the driver of the SUV to stop. However, the white SUV, later identified as a Toyota RAV-4, went ahead and bumped the guard, knocking him to the ground. The vehicle then lurched forward, running over the now-fallen guard.
Source: KAMI.com.gh