Tatlong sekyu ng subdivision na pinananiwalaang tirahan ng SUV driver, kinasuhan ng obstruction of justice
- Police authorities have filed an 'obstruction of justice' case against three security guards of a subdivision where the Mandaluyong SUV hit-and-run suspect allegedly resided
- In the complaint filed by the police, it was alleged that the guards barred them from entering the subdivision while undertaking a hot pursuit operation
- It can be recalled that the video of the white SUV bumping the security guard manning the streets and subsequently running over him went viral and caused an uproar
- A case of frustrated murder against the hit-and-run suspect has already been filed earlier by the authorities
Police authorities filed a case of 'obstruction of justice' against three security personnel of a subdivision believed to be the place where the Mandaluyong SUV driver, who ran over a security guard on Sunday, resided.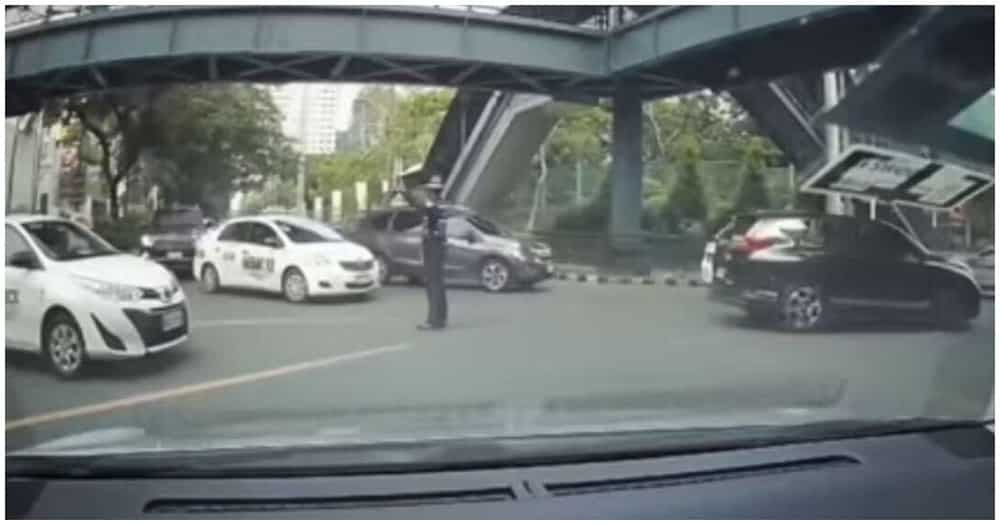 It can be recalled that a white SUV, later on identified as a Toyota RAV-4, bumped a security guard manning the streets in an area in Mandaluyong, ran over him when he fell to the ground, and sped away.
The incident was caught on video, which later went viral.
In a report by GMA News Online, the guards allegedly prevented the police from entering the subdivision while conducting a hot pursuit operation against the hit-and-run suspect.
PAY ATTENTION: Follow us on Instagram - get the most important news directly in your favourite app!
"Nasampahan na po ng kaso mga security guards kaninang umaga ng obstruction of justice. Tatlo po. Kasama dun ang security officer," said Mandaluyong City Police chief P/Col. Gauvin Mel Unos in a message sent to GMA News.
In a separate report by the Inquirer, it quoted P/Col. Unos saying the complaint was filed with the Prosecutor's Office in Quezon City.
A statement provided to the media by police authorities and reported by RMN News Network, police officers conducting follow-up operations were allegedly barred by the subdivision's security personnel.
Because of this, the authorities were constrained to file an 'obstruction of justice' case against the guards.
Police authorities earlier filed a frustrated murder complaint against the driver of the SUV vehicle.
The viral incident, where a security guard who was directing traffic was ran over by a RAV-4, happened in Mandaluyong. A video captured the whole incident and it has gone viral on social media.
In a related story, it was revealed that the security guard who was ran over by an SUV in Mandaluyong has a sick mother whom he is still looking after. This was revealed by one of his co-workers, Chris Soriano, and who also said that he is also the "padre de pamilya." According to Soriano, the mother of the security guard has not yet been informed about the condition of his son, for fears that she might not be able to bear it. The agency of the guard has also signified that they will help in the expenses of the elderly mother while her son is still in the hospital.
Recently, a video of the said guard being run over by a white SUV has gone viral. In the video, the security guard, who was manning traffic at the time, appeared to have signalled the driver of the SUV to stop. However, the white SUV, later identified as a Toyota RAV-4, went ahead and bumped the guard, knocking him to the ground. The vehicle then lurched forward, running over the now-fallen guard.
Source: KAMI.com.gh