Ellen Adarna, inihayag opinyon niyang baka may 'daddy issues' mga girls na laging nai-in love sa bad guys
- Ellen Adarna, in a social media post, expressed her opinion about women who always fall in love with bad guys
- According to the actress, she thinks that perhaps such women may have 'daddy issues' or are simply too ambitious
- She then expounded on her two separate opinions so her follower would understand what she means
- The actress recently held another Q&A session on social media where she would answer various questions submitted to her by followers
Ellen Adarna, during her Q&A session on Instagram recently, expressed her opinion about women who always fall in love with bad guys.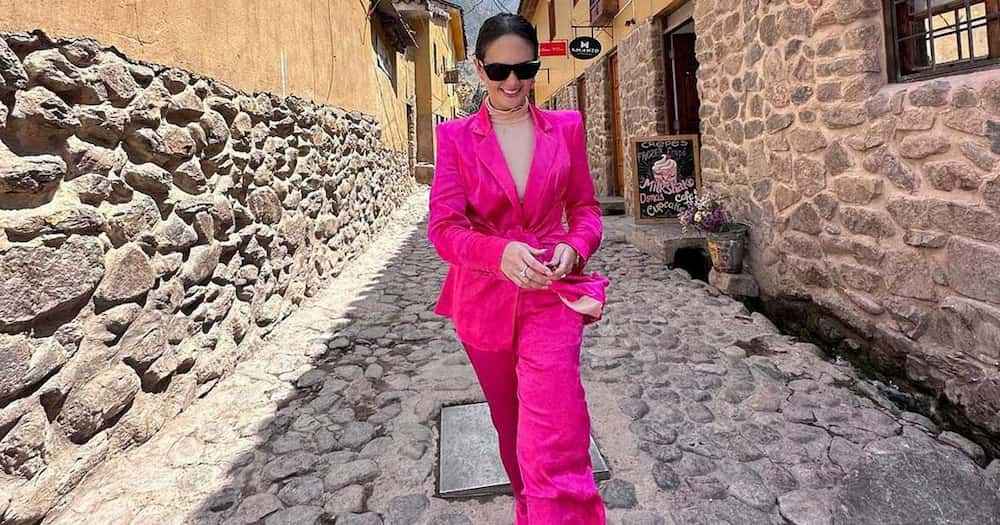 Earlier, a follower asked her on what she thinks about women who always seemed to get attracted to bad guys.
"May I ask what you think about women who seem to always get attracted to bad guys," the follower asked.
Before answering the question, Ellen made it clear that she herself doesn't know, but then gave two answers that she thinks might be correct.
She also expounded on her answer, perhaps in an attempt to make her answer very clear to her follower and possibly to avoid any misconception as regards her opinion.
"I don't know, maybe if you have Daddy issues, or maybe you're so ambitious, that you think you can make a bad boy turn good. So, I can only think of those two," Ellen answered.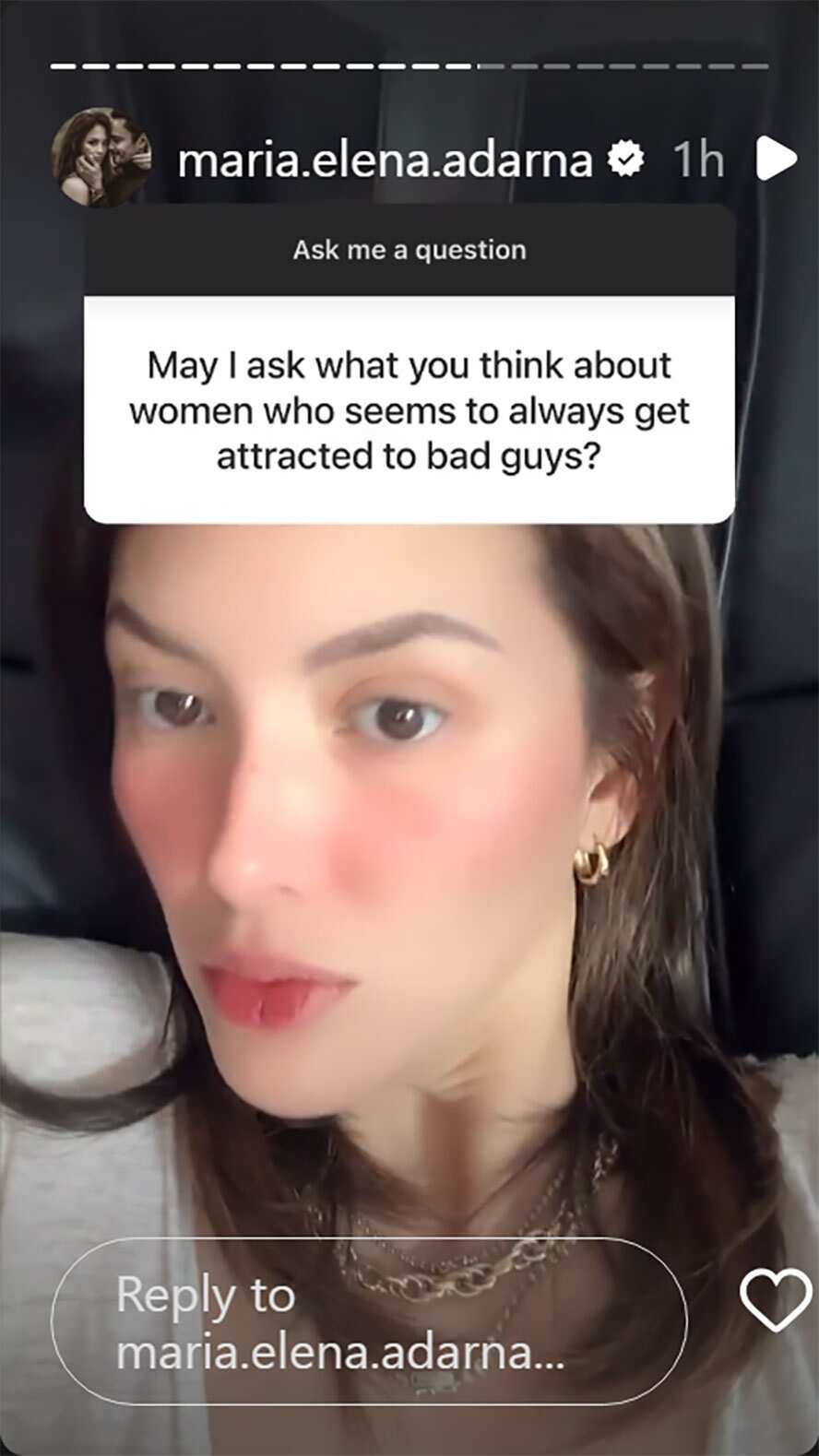 Ellen is a Filipina actress known for her beauty and jolly personality. After being a Kapamilya before her hiatus, she returned to the small screen with her previous show with John Estrada, John en Ellen. She has a son with John Lloyd named Elias Modesto. Ellen is now married to Derek Ramsay, whom she tied the knot with back on November 11, 2021.
Last week, Ellen also held a Q&A session where she also answered questions sent by followers. In an answer to a follower's question about friends who are indebted to other friends, Ellen revealed that she doesn't need friends who don't know how to pay their debts. The actress also said she once had a friend who owed her money and until now, that debt remained unpaid. In the same social media post, Ellen also said that she got acquainted with the character of such friend after failing to settle the debt until now. Near the end of her post, she seemed to have identified the name of her friend when she bid such pal goodbye.
In the same Instagram Q&A session, the actress addressed a question concerning self-respect and demanding payment from those indebted to her. According to the actress, there is no universal law when it comes to self-respect. She also narrated an instance where she allowed someone to borrow, but she did not bother to demand payment from the person.
Source: KAMI.com.gh