Gretchen Barretto is a Filipina singer and actress who is known for her timeless beauty. She was the first among her siblings to join the entertainment industry. She is a woman of class and elegance, and there is much more to know about her.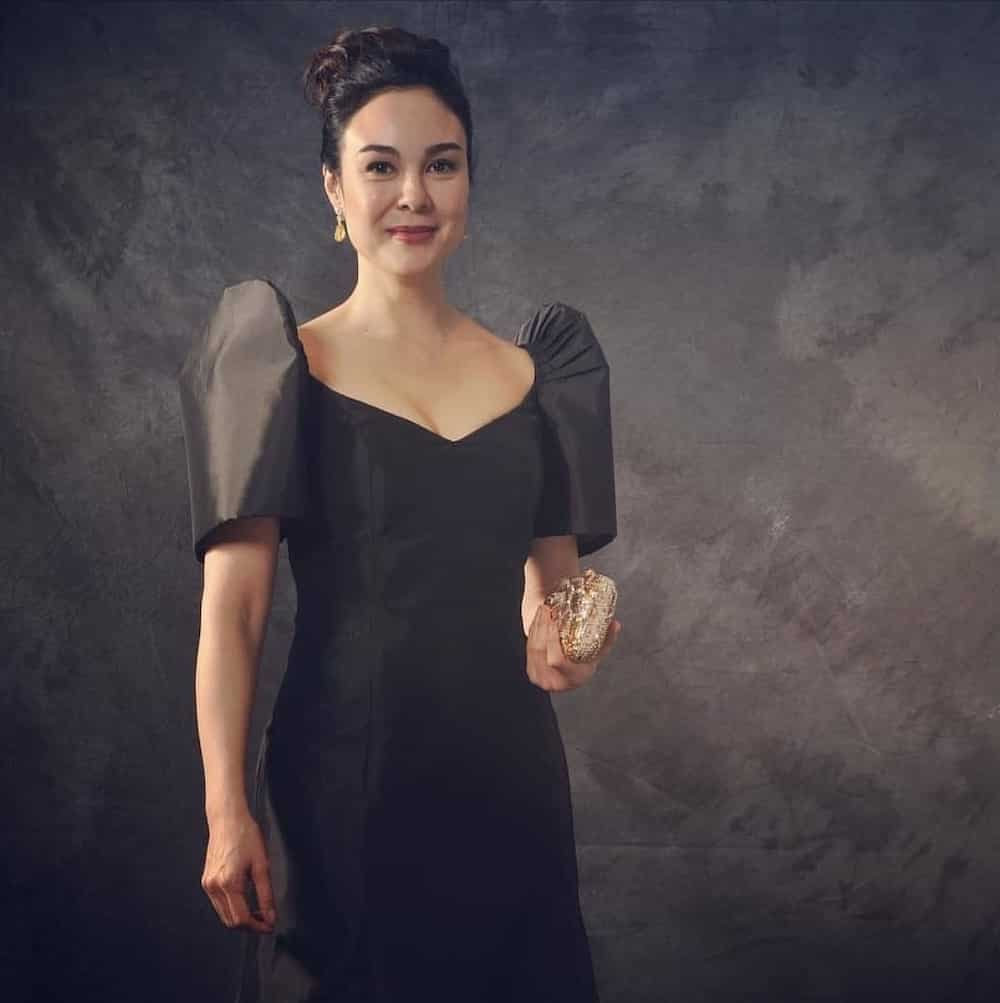 Being in the limelight for decades, the actress's life has become an open book to the public. As you go through this article, you will discover fun and amusing facts about her like Gretchen Barretto age and more.
Gretchen Barretto profile summary
Name: Gretchen Barretto
Nickname: La Greta
Nationality: Filipino
Birthplace: Manila, Philippines
Birthday: 6th March, 1970
Age: 49 (2019)
Instagram: @gretchenbarretto
Partner: Antonio Cojuangco
Child: Dominique Cojuangco
Parents: Miguel Alvir and Estrella Castelo
Siblings: Marjorie, Claudine, Mito, Gia, Jay-Jay, and Michelle
Facts about Gretchen Barretto
She was the first among her siblings to join the entertainment industry.
She was the first-ever Plains & Prints' brand ambassador.
At the age of 45, she topped the magazine People With Money's list of the top 10 highest-paid actresses for 2015.
She started her career by hosting the television show GMA Supershow in 1988.
She has 6 siblings.
Gretchen Barretto's biography
The singer and actress was born in the Philippines and is the 5th child of Miguel Alvir Barretto and Estrella Castelo Barretto. The Barretto clan is known to be a family of great actresses and singers. Two of Gretchen Barretto siblings, Claudine and Marjorie, are also in the entertainment industry.
At the age of 12, Gretchen started to work as a model, leading her to join show business. When she was around 14, she caught the attention of the late Regal Films director Joey Gosiengfiao. The director talked to Gretchen's mother and offered the teenager an opportunity in the entertainment industry. Mrs. Barretto said yes to the director's offer.
She was introduced as a Regal artist and became a part of the movie 14 Going on Steady along with Nadia Montenegro and Janice de Belen. Gretchen also released her first-ever single, Going Steady, which was used as the movie's main theme song. The song instantly became a hit at that time.
After her first acting stint, she was able to play other roles in different movies like Paalam, Bukas ang Kasal Ko, and Goat Buster. She also starred in the film Life Begins at 40. Because of all the movie projects lined up for her, she was not able to record and release her studio album.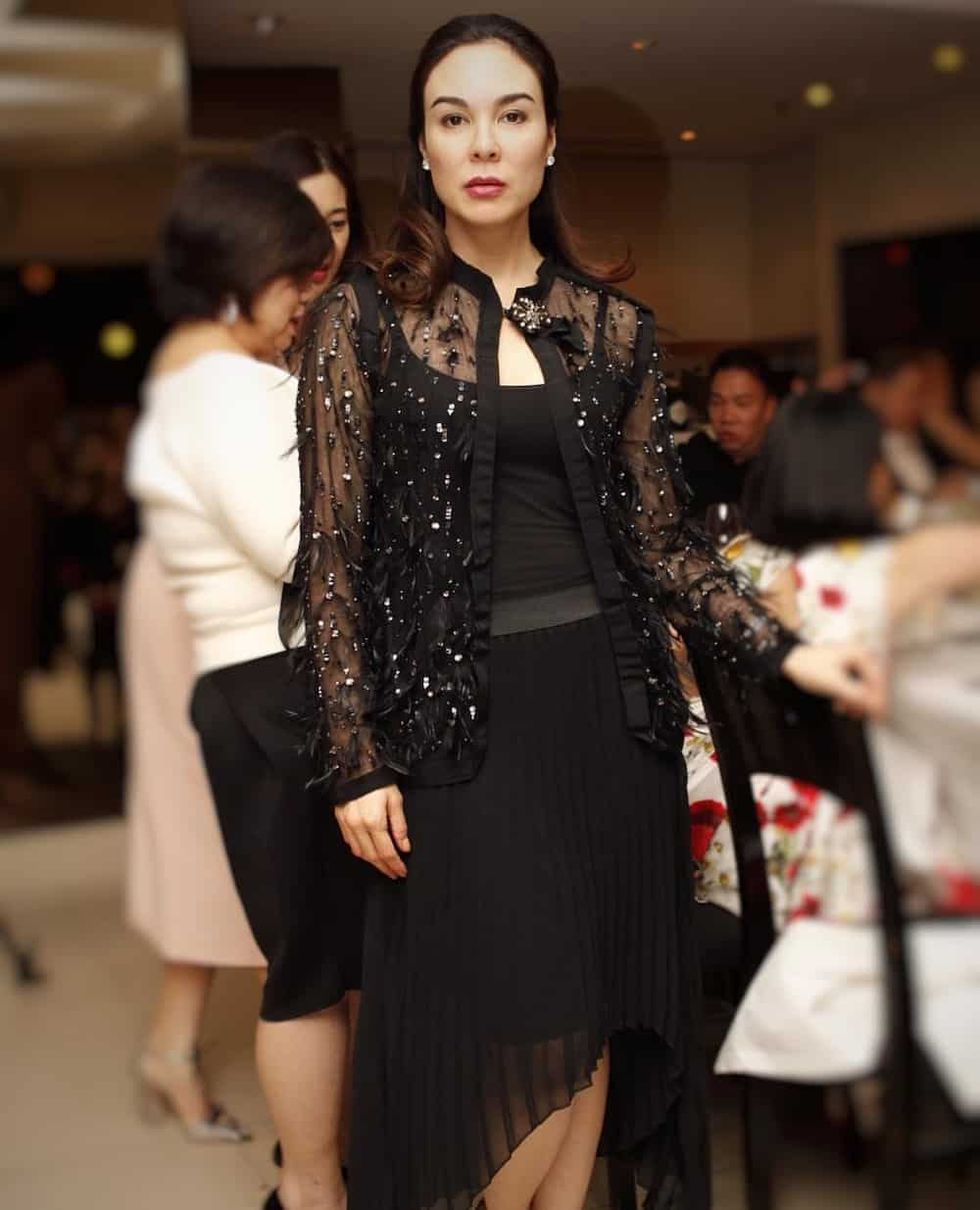 When Gretchen turned 18, she left home to become independent while her family moved back to Manila. She did not continue her studies, but instead, decided to focus on her rising career in showbiz. Marjorie moved in with her at that time because her school was near Gretchen's house.
Unknowingly, Claudine, who is only eight years old at that time, was already getting inspiration from her sister, Gretchen. After a few years, the youngest Barretto followed the footsteps of her older sisters and entered show business.
Gretchen Barretto's career
The actress' career has been fruitful. In 1989, the actress was signed by Robbie Tan to become a contract star of Seiko Films, but she went back to her original studio, Regal Films, in 1992. One of her most excellent films produced by Regal Films is Bakit Ako Mahihiya?
It was in the year 1994 when the actress was partnered with Boy Abunda in a talk show called Show & Tell. She then left the show for some personal matters.
Two years later, she was chosen to play the role of Dolores Josefa in the historical film Tirad Pass: The Story of Gen. Gregorio del Pilar together with Romnick Sarmienta and Joel Torre. After this acting stint, the actress took a rest from showbiz to focus on her family.
In 2001, La Greta had her comeback, acting in the television series Sa Dulo ng Walang Hanggan, where Claudine was the main character. She also disclosed that it was Claudine who asked her to return to the industry.
In 2006, La Greta played the protagonist role in the MMFF entry Matakot Ka Sa Karma, released and produced by Canary Films. Two years later, in 2008, she released her debut album Unexpected, to launch her singing career.
While busy promoting her collection, another acting role was given to her in an episode of Maalaala Mo Kaya : the role of a politician's mistress. It was because of this that she won her first-ever acting award, the PMPC Star Award for TV's Best Single Performance by an Actress.
After a year, she released Complicated, which is her 2nd album, and a single, Ready to Take a Chance Again.
In 2010, La Greta appeared in another episode of Maalala Mo Kaya and portrayed a widow falling in love with a priest. Just like her first Maalala Mo Kaya stint, this episode of the drama anthology won Barretto the same award. In the same year, La Greta got her most enormous television project with the television series Magkaribal alongside Bea Alonzo, Angel Aquino, and Derek Ramsay.
In 2012, she starred as Ashi Behati in the hit series Princess and I. In the said series, La Greta played the role of the main antagonist of the story. Along with her in this series were the rising teen stars Daniel Padilla and Kathryn Bernardo.
Being in the industry for decades, the estimated Gretchen Barretto net worth is between $1 million and $5 million.
She has featured in the following:
As stated earlier, Gretchen Barretto took an off from the showbiz industry to take care of her family.
READ ALSO: Bea Alonzo's viral post receives heartwarming comment from Gretchen Barretto
Gretchen Barretto's family
La Greta left Show & Tell in 1995 because she was pregnant with Tonyboy Cojuangco's child. The same year, the actress gave birth to her daughter. Other people think that there are other Gretchen Barretto children, but she only has one child, and she named her Dominique.
The actress has also gone public about her relationship with the billionaire and business tycoon, Antonio "Tony" Cojuangco Jr. Tonyboy Cojuangco is not Gretchen Barretto husband, he is her long-time life partner.
La Greta and her daughter Dominique are close, as seen in their Instagram posts.
It is also through Instagram that you will get to see La Greta's life-partner, who is 20 years older than her, celebrating Gretchen Barretto birthday with her
Gretchen Barretto latest news
Just recently, Gretchen's father died. It was during his wake when the war of the Barrettos against each other once again broke the internet. The heat between Gretchen, Marjorie, and Claudine spread on different social media sites like wildfire. Many people believe that the feud between them was because of past issues that they have not been able to resolve.
From this biography, it is clear to see that Gretchen Barretto is definitely a force to reckon with in the Filipino entertainment industry.
READ ALSO: Claudine Barretto's newest post about her sister Gretchen Barretto goes viral