Sarah Geronimo bio: net worth, age, birthday, awards, songs
Sarah Geronimo has been in the Filipino entertainment industry for most of her life. Her talent sets her apart from other artists in her niche. What do you know about this stunning celebrity?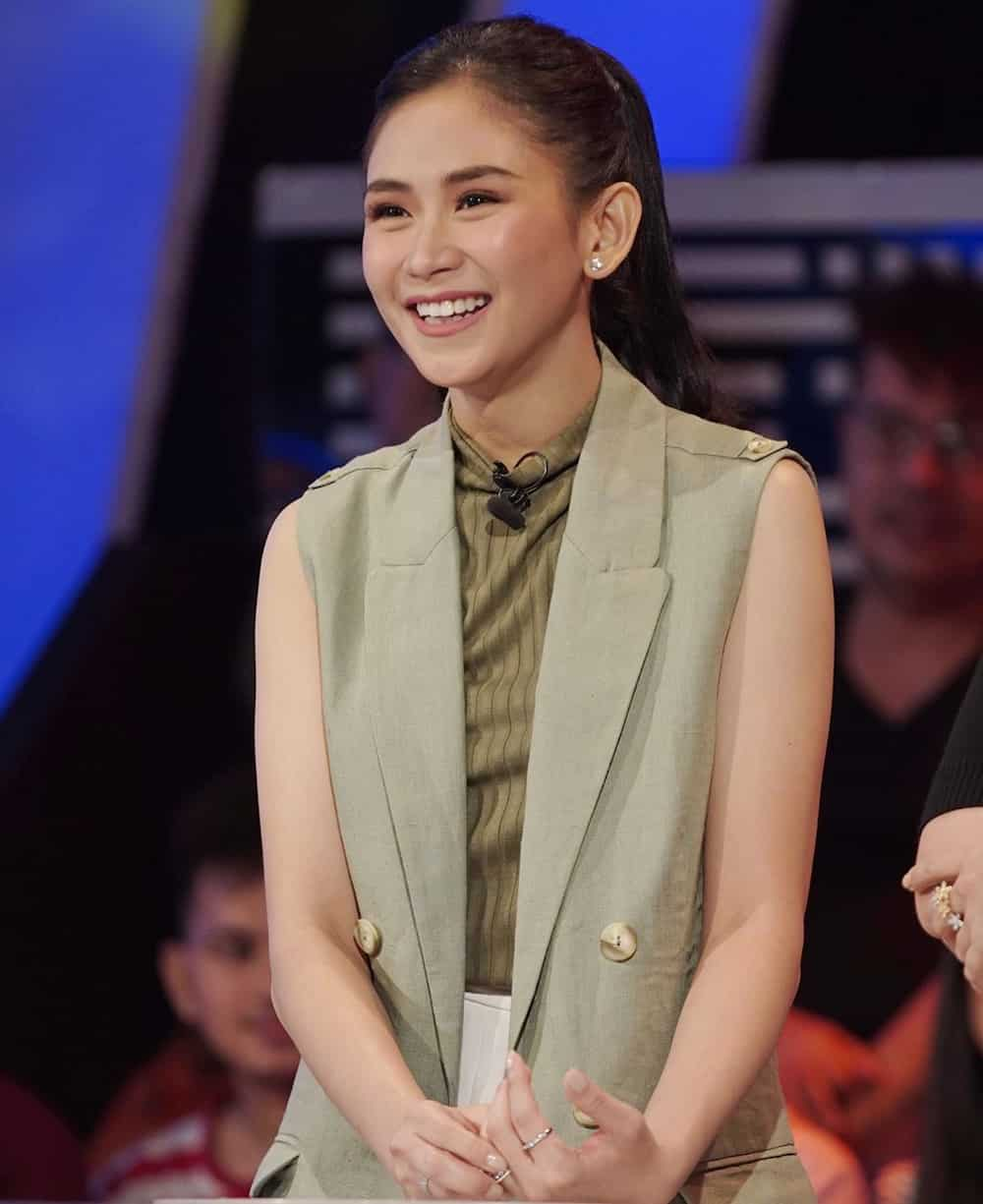 The 31-year-old knows how to attract her audience. She changed her traditional style of music to RnB with her tenth studio album. The change gave her career the much-needed boost. She multitasks and has mastered how to balance her engagements from movies, brand endorsements, and music
Sarah Geronimo profile summary
Full name: Sarah Asher Tua Geronimo
Age: 31 years old
Birth sign: Leo
Birthdate: July 25, 1988
Birthplace: Manila, Philippines
Sarah Geronimo age
Sarah Geronimo was born on 25 July 1988 in Santa Cruz, Manila, Philippines to Delfin Geronimo, a retired PLDT employee, and Divina, a beautician. She is 31 years old
Sarah Geronimo family
Sarah Geronimo siblings are Ezekiel Gabriel, Sunshine Grace Geronimo, and Johna Rizzie.
Sarah started her music career as a child. Her first music teacher was her father, who would have her practice daily to nurture her musical talent.
Sarah Geronimo height
Geronimo is 1.63 m tall. The Filipino star's great sense of style matches her height.
Sarah Geronimo religion
Geronimo's religion has been under scrutiny for a long time. The speculations started when she performed in a Pope Francis' mass in UAE. It is known that she is religious.
Sarah Geronimo career
She got her first stage appearance at the mere age of two in a mall show alongside Pinky Marquez and Richard Reynoso when they sang Pasko Na Naman.
At the age of four, she would attend different TV auditions in the company of her mother. She kickstarted her career almost immediately and featured in three kiddie shows Pen-pen de Sarapen, Ang TV, and NEXT when she was less than ten years of age. She would find time in between her audition schedules to perform in hotel lounges and mall.
Her prowess emerged through a singing competition in 2003. She won the grand prize during that year's Star for a Night singing contest. Her triumph saw her get a managerial contract with Viva Artist Agency and a cash prize of P1 million.
She rose to fame in 2003 when she released the multi-platinum album Popstar: A Dream Come True. She sang pop music until 2013 when she added some bit of RnB and dance to her new release Expressions.
The change in style earned her more following and added great taste to her genre. She would then go ahead to win two consecutive Album of the Year prize from Awit Awards for Perfectly Imperfect (2014) and The Great Unknown (2015).
In 2004, she made her TV career debut with ABS-CBN. Some of her TV projects include Bituing Walang Ningning, Sarah G. Live!, The Voice of the Philippines(as a coach) and ASAP, one of her longest projects.
READ ALSO: Christian Bautista bio: age, height, awards, education, is he married?
Sarah Geronimo movies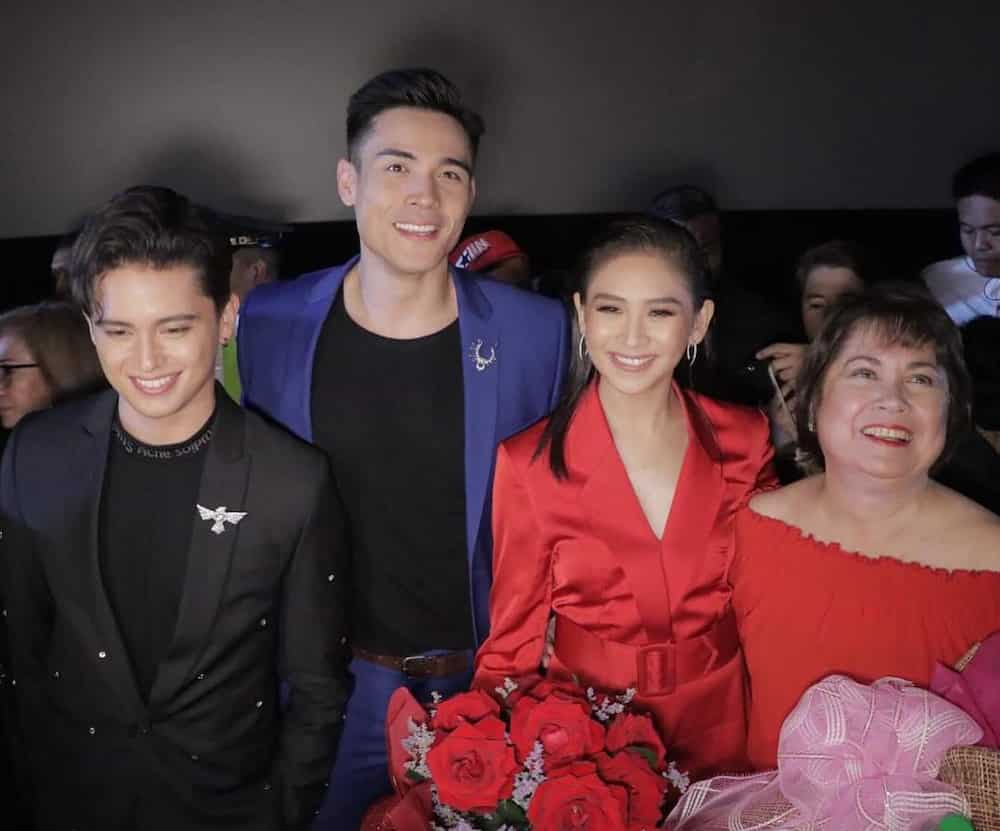 Since making her debut in the film industry, Sarah Geronimo has starred or featured in a movie almost every year. It doesn't look like our movie star is retiring any time soon. She has made appearances in the following films;
Sarah ...... Ang Munting Prinsesa - 1995
Captain Barbell - 2003
Filipinas - 2003
Annie B - 2004
Lastikman - 2004
A Very Special Love - 2008
You Changed My Life - 2009
The Making of iDOL - 2010
Hating Kapatid - 2010
Won't Last a Day Without You - 2011
Catch Me... I'm in Love - 2011
It takes a Man and a Woman - 2013
Maybe This Time - 2014
The Breakup Playlist - 2015
Miss Granny - 2018
Unforgettable - 2019
Sarah Geronimo awards
She has bagged some top awards since she was a child. She has worked with the best music writers, and together, they have topped award ceremonies. Here are some of her winnings and nominations;
1. FAMAS Awards
Sarah has been dominant in the FAMAS Awards in recent years. In 2010, she was nominated for the Best Actress position for her performance in You Changed My Life. Her role in Miss Granny made her a nominee in the Outstanding Performance by an Actress in a Leading Role category in 2019.
She won the Iconic Movie Queen of Philippine Cinema award in 2015. Her unmatched musical talent was crowned again in 2009 when she, alongside Louie Ocampo, won the Best Theme Song award.
2. Golden Screen Awards, Philippines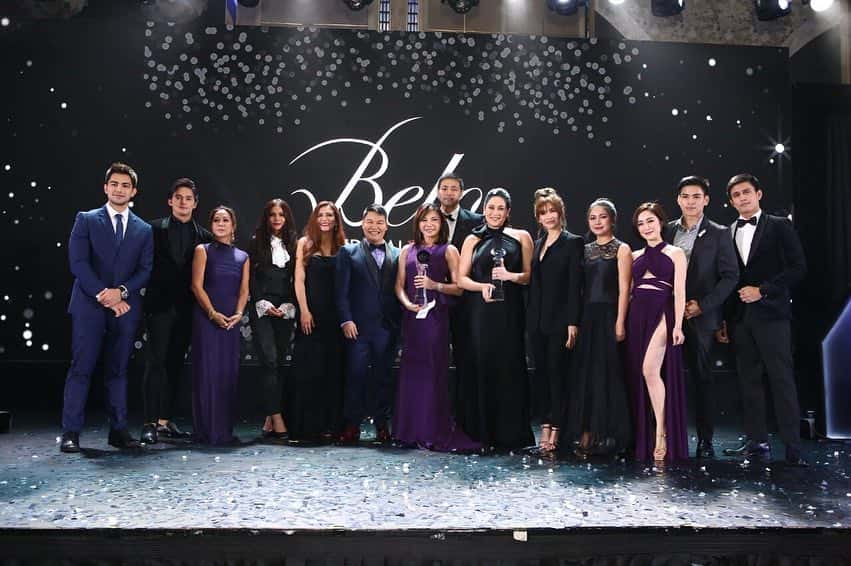 In 2009, Sarah, Louie Ocampo, and Edith Gallardo were nominated for the Best Original Song for their composition in Baler.
She was nominated thrice for the Best Performance by an Actress in a Lead Role (Musical or Comedy) category for her performance in the movies A Very Special Love, You Changed My Life, and Catch Me... I'm in Love in the years 2009, 2010, and 2012 respectively.
She eventually won the award in 2014 when she starred in It Takes a Man and a Woman.
3. Star Awards for Movies
She, Louie Ocampo and Edith Gallardo won Movie Theme Song of the Year award in 2009 for their song "Ngayon, Bukas, at Kailanman" which featured in Baler.
In 2016, she won yet another award when her song "Ang sugo ng Diyos sa mga huling araw" was voted Movie Original Theme Song of the Year. She shared the award with Joan Solitario (the composer), Ryan Solitario (composer), and Louie Ocampo (the arranger). She was nominated for the Movie Actress of the Year award the same year.
4. Kids' Choice Awards, USA
She was nominated Favorite Asian Act in 2013.
Sarah Geronimo songs
She has done wonders with her talent in music and has released top Filipino songs. Since she changed her style of music, her art has been featured across nations.
Since signing the Viva Records (Philippines) contract at the age of 14, Sarah has not looked back. She has produced award-winning records. She has worked with some of the country's greatest songwriters like Vehnee Saturno, Christian Martinez, Louie Ocampo, and Janno Gibbs. Here is a list of her songs;
If Only (2003)
Forever's Not Enough (2003)
Sa Iyo (2003)
Love Can't Lie (2004)
How Could You Say You Love Me (2004)
Lumingon Ka Lang (2004)
To Love You More (2005)
Can This Be Love (2005)
Forever Is Not Enough (2005)
I Still Believe in Loving You (2006)
Felt so Right (2006)
Reach for the Sky (2007)
I'll Be Alright (2007)
Dahil Minahal Mo Ako (2008)
Tala (2010)
Sino Nga Ba Siya (2011)
Bakit Pa Ba? (2011)
Kung Siya Ang Mahal (2011)
I Won't Last a Day Without You (2012)
Ikot-Ikot (2013)
Kilometro (2014)
A Very Special Love (2014)
Minamahal (2014)
You Change My Life in a Moment (2014)
Dulo (2014)
Paano Ba Ang Magmahal (2015)
Kaibigan (Mo 2015)
Maybe This Time (2016)
I Just Fall in Love Again (2017)
Isa Pang Araw (2018)
Ganito (2018)
Sandata (2018)
Sarah Geronimo net worth
Geronimo has been so successful as an actress, model, singer, and brand ambassador. Her fans might still want one question answered; how much is Sarah Geronimo worth? Well, her estimated net worth is 215 million dollars.
Geronimo's parents were very instrumental in her development as a child. Her father helped train her while her mother took her to auditions. Sarah Geronimo has proven that she can manage modeling, music, movies, and being a brand ambassador.
READ ALSO: James Reid bio: net worth, birthday, family, nationality, religion
Source: KAMI.com.gh