Claudine Barretto bio: business, husband, children, age
Claudine Barretto is a household name among most Filipinos who grew up watching local television. Her most iconic roles include the role of the rebellious daughter in the critically-acclaimed drama film "Anak", the hopeful mermaid in "Marina", and the inspiring overseas worker who falls in love in "Milan". Who is she behind the scenes?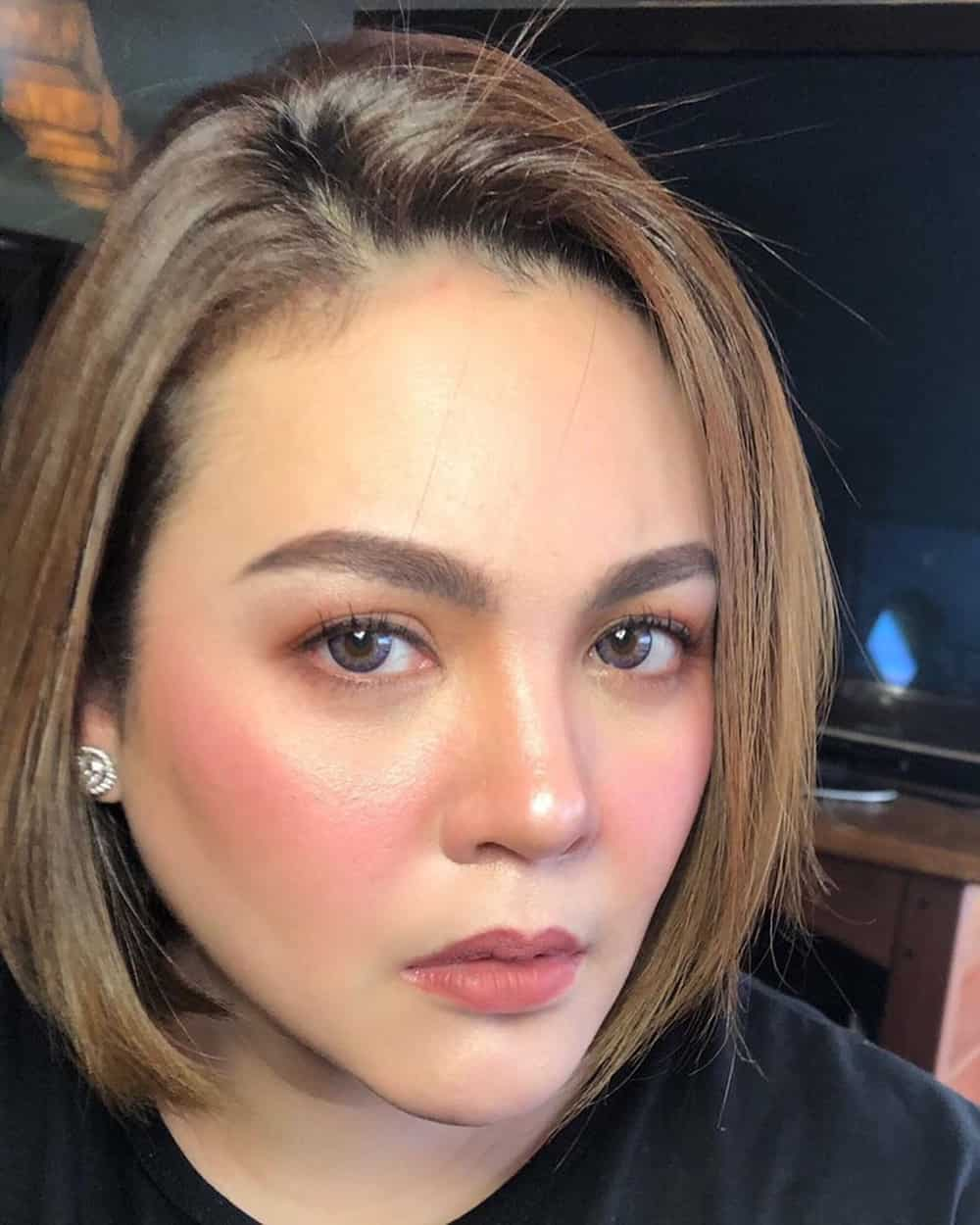 Claudine Barretto is a Filipino actress, brand endorser, and entrepreneur.
She is well-known as one of the icons of Filipino cinema along with other veteran stars such as Vilma Santos, Piolo Pascual, John Lloyd Cruz, among others. Her breakthrough in the film industry started when she played Vilma Santos' rebellious daughter in "Anak" (2000).
The actress's performance in the romantic drama film "Milan" earned her the FAMAS Award for Best Actress in 2004.
Profile summary
Name: Claudine Margaret Castelo Barretto
Claudine Barretto age: 40 years old
Height: 157cm (5'2")
Claudine Barretto birthday: July 20, 1979
Birthplace: Manila, Philippines
Parents: Estrella Castelo Barretto and Miguel Alvir Barretto
Nationality: Filipino
Marital status: Single
Net worth: $1 million - $5 million (estimated)
Claudine Barretto bio
Born in Manila, Philippines on July 20, 1979, Claudine Margaret Castelo Barretto is the youngest among the seven children of Miguel and Estrella Barretto. She is the sister of two other celebrities, Marjorie and Gretchen. Young ABS-CBN celebrity Julia Barretto is her niece.
The Barretto sisters; Claudine, Marjorie, and Gretchen were the subject of a highly publicized family feud that revolved around their Instagram activities in 2013. It started with the alleged opposition of Claudine to Julia Barretto's career in talent management company Star Magic.
Claudine Barretto movies
Dubbed as ABS-CBN Network's The Optimum Star, Claudine's peak popularity in film and television was during the early 2000s.
The star landed her first role in the television series "Mula sa Puso" (1997), where she played Via, a shy girl arranged by her father to be married to her childhood friend Michael played by Diether Ocampo. In the same year, she was cast in films including "Home Along Da Riles 2", "Calvento Files: The Movie", and "F.L.A.M.E.S: The Movie" where she starred with late ex-boyfriend Rico Yan.
Her on-screen and real-life partnership with the late Rico Yan is perhaps what plummeted the actress into further success. The couple was the star of several hit romantic movies such as "Dahil Mahal na Mahal Kita" and "Got 2 Believe".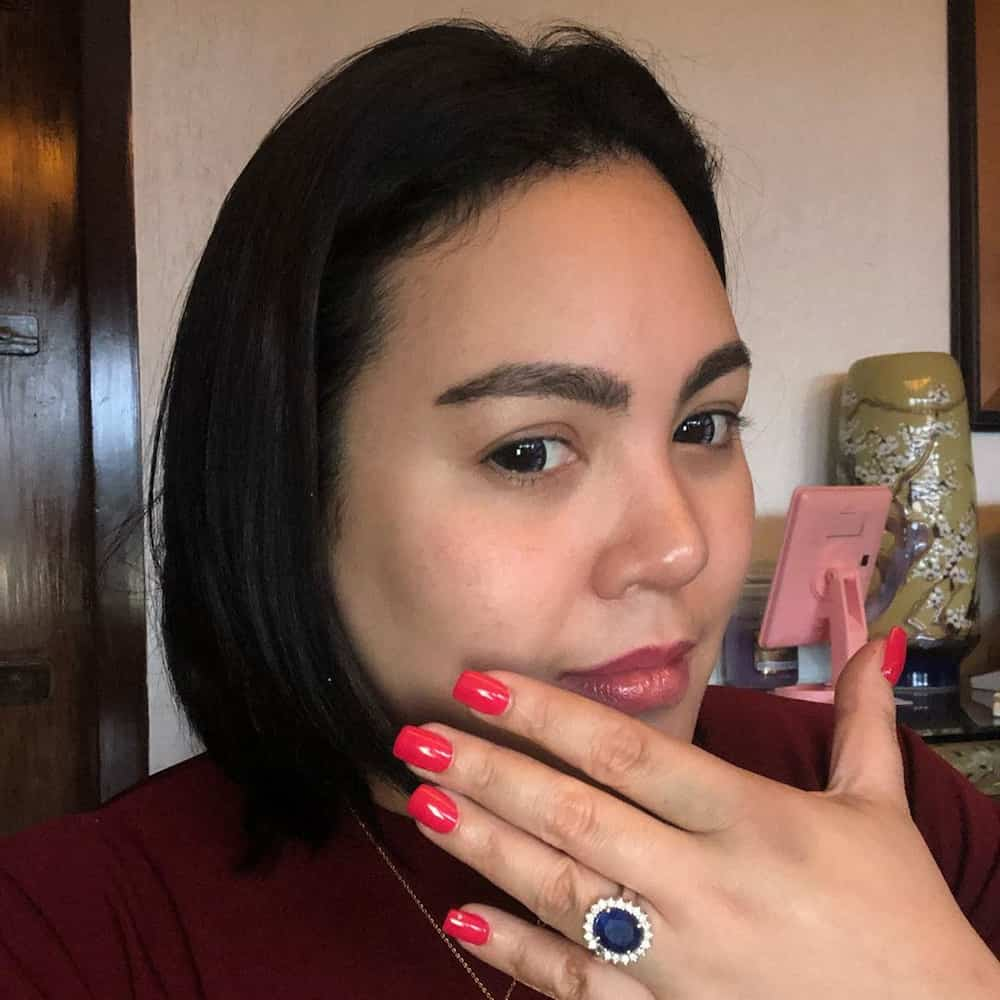 In 2004, Claudine starred as the female love interest of Piolo Pascual in the romantic drama film "Milan". The movie centered around two overseas workers in Milan who fell in love under difficult circumstances. The star's performance in the movie earned her the FAMAS Award for Best Actress.
In the 2006 horror film "Sukob", she played the character of Diana, sister of Sandy played by Kris Aquino. The movie portrayed the popular Filipino superstition that deeply denounces the idea of two siblings getting married in the same year. "Sukob" was the highest-grossing Filipino film of 2006.
Is there a Claudine Barretto husband?
The actress is not currently married and is not reported to have any recent boyfriend.
In an interview with media website PEP.ph on September 12, Claudine shared her sentiments regarding finding a new love life as she talked about the newest addition to her family, baby Noah Joaquin. In the interview, she said
"Wag na muna boyfriend-boyfriend, anak na lang, di ba?" (I prefer to spend time more time with my children than to find a boyfriend)
ABS-CBN Network actor Raymart Santiago married Claudine in 2004 and their marriage ended in 2013.
The former couple has a child, the 12-year-old Santino. During an interview in the sit-down talk show Kris TV, the actress revealed that the reason why her marriage with Raymart ended after nine years was that she believed that she was not fully prepared for a new relationship after grieving her late boyfriend Rico Yan's death.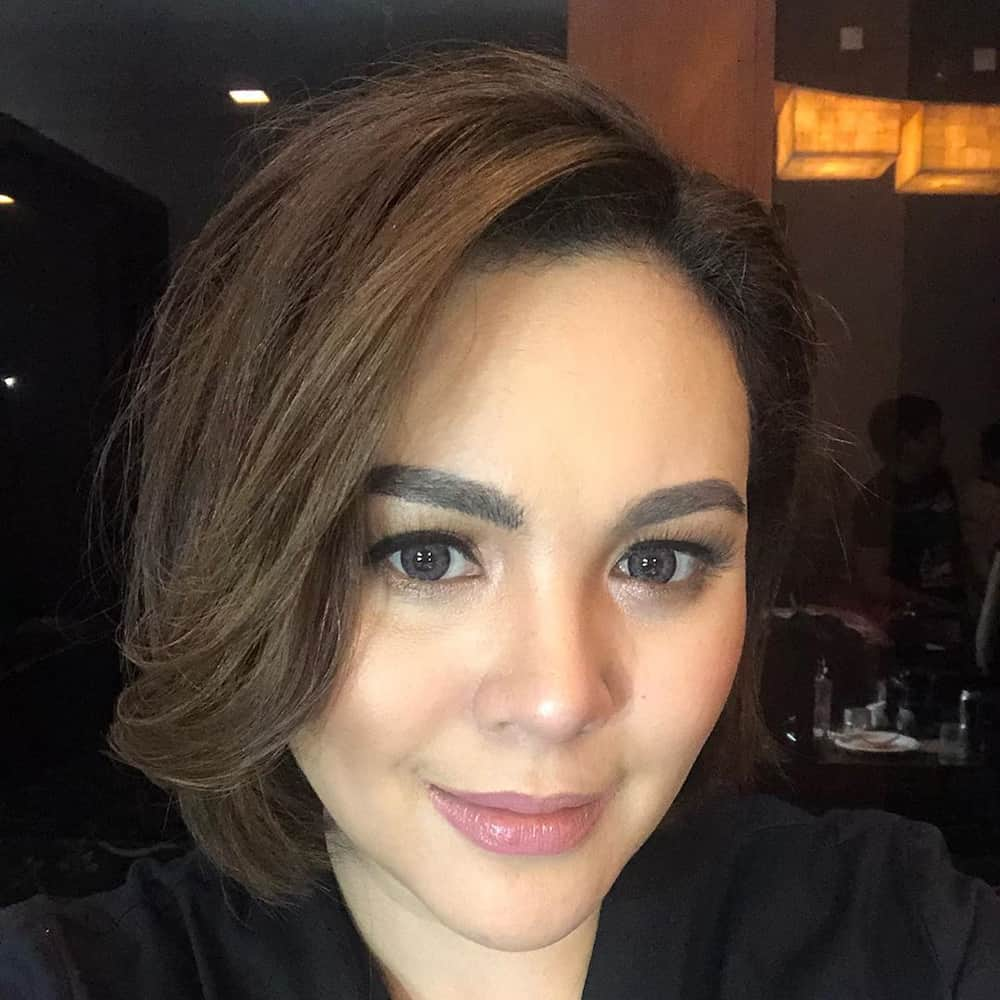 During the interview, she also stated how their separation affected their children.
"Nakita ko kasi na pag hiwalay na kayo, parang magkagalit na kayo. Hindi naman pwede, hindi pwede na ganun. You will always have a relationship because of the kids. Naguguluhan na din sila kasi sa away away. We failed as husband and wife, so let's not fail as parents pa."
(At the time, our separation also meant that we could not be in good terms, which was not good for the children to witness. The fights confused them. We failed as husband and wife, so let's not fail as parents, too.")
READ ALSO: Staff of Gretchen & Claudine Barretto unveil what happened during viral scuffle
Claudine Barretto children
In an Instagram post on September 6, 2019, the actress welcomed her third adopted child, baby Noah Joaquin. Noah Joaquin is the actress's fourth child.
It is known that Claudine has three other children, namely Sabina, Santino and Quia. The actress adopted Sabina and Quia, while Santino is her biological child with ex-husband Raymart Santiago.
Rico Yan and Claudine Barretto
Following the success of the romantic drama film "Dahil Mahal na Mahal Kita" (1998), the star started dating Filipino actor Rico Yan, who played her love interest in the movie.
Yan and Barretto formed a breakout couple of the late 1990s, having starred in other hit romantic movies such as "Radio Romance" (1996) and "Got 2 Believe" (2002). They also had major roles in the ABS-CBN TV series "Mula sa Puso" (1997) and "Saan Ka Man Naroroon" (1999), where they also played each other's love interests.
On March 29, 2002, Rico Yan was found dead in a hotel room by co-actor and friend Dominic Ochoa. He was only 27 years of age. The news of his untimely passing came as one of the nation's biggest shock in show business. Police reports noted that the actor died of cardiac arrest as a result of hemorrhagic pancreatitis (known locally as "bangungot").
On March 16, 2019, the actress paid tribute to her late ex-boyfriend in an Instagram post.
In the heartfelt post, she wrote
"My luv & my life. Always & forever."
Rico Yan would have turned 44 in 2019.
Claudine Barretto latest news
Claudine is currently caught between a whirlwind of familial affairs with her two high-profile celebrity sisters Marjorie and Gretchen.
The Barretto sisters have circulated social media news headlines after causing a scandalous scuffle in the wake of their recently deceased father Miguel Barretto.
The event was attended by President Rodrigo Duterte who was 'shocked' by the commotion.
In the wake, Marjorie alleged that her niece, Nicole, has been the girlfriend of businessman Atong Ang for fifteen years. Ang addressed the issue in an interview with Noli de Castro on October 24. On his alleged relationship with Nicole, Atong stated
"Siyempre, hindi naman tama sa lalaki, ako pa magsasabi na girlfriend ko sya"
(It's not appropriate for me, the man, to confirm if she is my girlfriend or not.)
As for the businessman's link to Claudine, he clarified that he only helped her mend ties between the members of the family he happens to be close to.
In an Instagram post on Wednesday, October 23, Claudine shared a video of her visit to Rico Yan's tombstone.
"Rico, pls help me. take care of Daddy,"
The actress wrote in the caption.
Claudine Barretto business
The actress is not reported to be running any family or personal business for profit.
On a positive note, Claudine Barretto remains to be a strong mother for her four children amidst all the controversy surrounding her family.
READ ALSO: Claudine Barretto reveals how Gretchen really treats her behind the camera
Source: KAMI.com.gh