Sarah Lahbati bio: age, height, parents, nationality
It is amazing how young Swiss-Filipino actress and reality star Sarah Lahbati has made a mark in the entertainment industry. She had everyone singing her praises after her appearance in the reality TV talent competition show StarStruck. Becoming famous did not end there for her as she reinvented herself as a TV and movie actress playing groundbreaking roles. She is also a linguist and an author.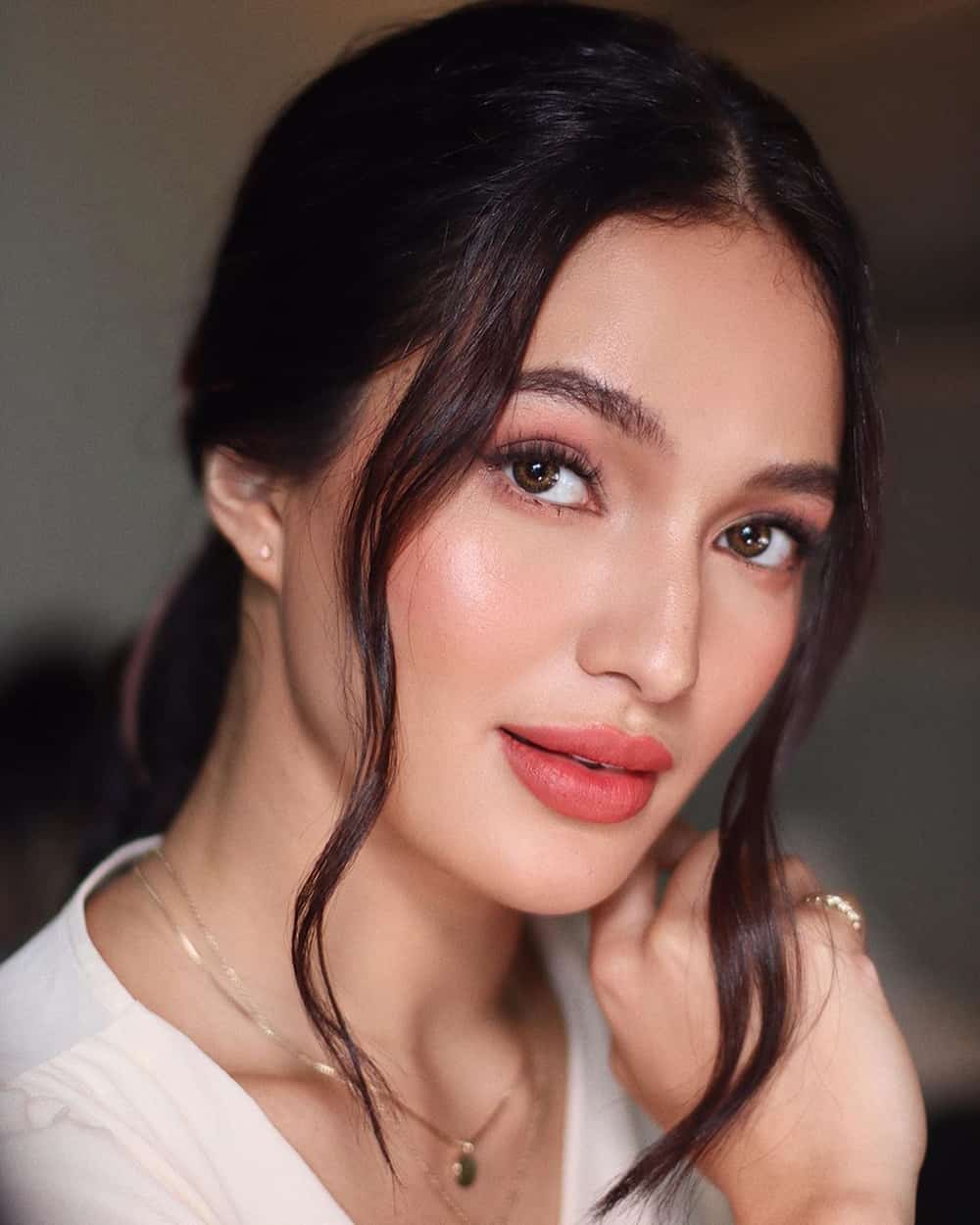 Actress and reality star Sarah Lahbati gained prominence at the age of 16 as a finalist in the Filipino talent show StarStruck for its fifth season on the GMA network. Upon being a finalist and winning the competition with Steven Silva, they both bagged the winning prize and a GMA network contract. The reality star went on to play various characters in different TV shows and movies. She is also an author of a book dedicated to mothers who never give up and a linguist who speaks 20 languages.
Sarah Lahbati profile summary
Full name: Sarah Alzol Lahbati
Date of birth: October 9th, 1993
Place of birth: Geneva, Switzerland
Age: 26 years
Profession: Actress and reality star
Height: 5'8" (178cm)
Weight: 67kg (148 lbs)
Nationality: Swiss and Filipino
Early life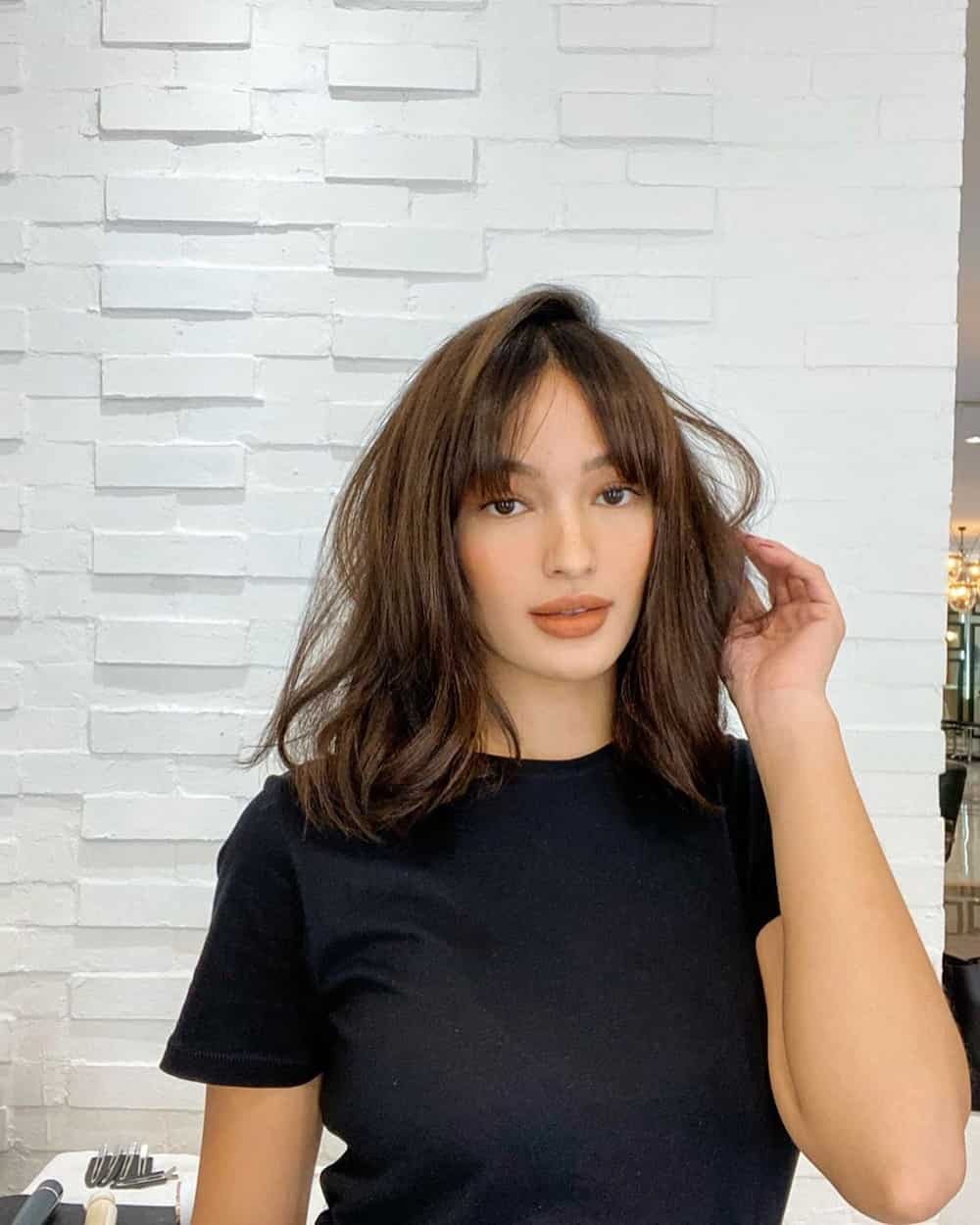 Sarah Lahbati was born on October 9th, 1993, in Geneva, Switzerland. The reality star was born at the heart of the millennial generation. Although she was born in Switzerland, she ended up being mainly raised in the Philippines. Sarah is the daughter of Abdel and Esther Lahbati and is of Filipino-Moroccan descent.
Her mother is of Swiss-Filipino descent, and her father is of Swiss-Moroccan descent. Lahbati began her studies in Switzerland before moving to the Philippines, where she attended the Immaculate Conception Academy in Cavite. She is a born-again Christian and a linguist who speaks 20 languages that include Swiss, Filipino, English, French, German, Arabic, and Hindi.
Sarah Lahbati parents
Abdel and Esther Lahbati are Sarah's parents. Her father is of both Swiss and Moroccan heritage while her mother is of both Swiss and Filipino heritage.
Sarah Lahbati nationality
Born in Geneva, Switzerland, and raised in the Philippines, the nationality of the lovely actress is Swiss and Filipino. She resides in both Switzerland and the Philippines with her fiancé and children.
Sarah Lahbati age
The beautiful actress was born on October 9th, 1993, and is currently 26 years old. She is quite young to have accomplished so much, which is so inspiring.
Sarah Lahbati birthday
The incredible actress celebrates her birthday on 9th October every year because she was born on October 9th, 1993. She recently celebrated her birthday and shared stunning photos of her with her friends on her Instagram account and thanked everyone for their love and well wishes.
READ ALSO: Skusta Clee bio: age, girlfriend, real name
Sarah Lahbati height
The beautiful and talented actress is 5'8" tall, which translates to 178 cm.
Sarah Lahbati and Richard Gutierrez
The actress has been in a relationship with Richard Gutierrez from 2012, and the couple has two sons called Zion and Kai Gutierrez. Wedding bells are around the corner as the couple is set to tie the knot in 2020.
Sarah Lahbati son
The wonderful actress is the mother of two sons with her husband, Richard. Her first son, who was born in April 2013, is called Zion, and her second son, who was born on March 21st, 2018, is called Kai.
Sarah Lahbati wedding
The stunning actress and her fiancé Richard are preparing for their wedding, which is set to be held in 2020. She took to Instagram to announce the news saying that she is thankful for everything going on in her life at the moment.
Career
Sarah made her television debut in 2009 in the fifth season of Philippine reality talent show StarStruck on the GMA network. At the age of 16, she was a finalist in the reality show and was declared the Ultimate Female Survivor after nine weeks of the competition. This incredible win also included a cash prize of P1.5 million and a contract with the GMA network with a minimum guarantee of P3.5 million.
In 2010, the actress was featured in a Philippine romantic and drama anthology TV show Love Bug Presents: Exchange of Hearts. Later that year, she appeared in Little Star, the Philippine musical drama
In 2011, the talented actress played different roles in various TV series. She was featured in Maynila: Best Friends & A Girl, It Takes Gutz to be Guitierrez, The Promise of Forever, Time of My Life, Spooky Nights Presents: Sumpa and Ruben Marcelino's Kodak, and other TV series.
Lahbati has also showcased her excellent acting skills on the big screen. She made her movie debut in 2010 in White House, the Filipino supernatural horror film. In 2012, the phenomenal actress was featured in Boy Pick-Up: The Movie, a Filipino comedy film. She was also featured in Basement, a horror film.
In 2016, she appeared in the Filipino romantic comedy film The Achy Breaky Hearts as Martha. Sarah is the author of the book True Beauty: How to Glam Your Life Inside and Out, which is a dedication to moms who never give up.
With all her accomplishments, Sarah Lahbati remains to be one of the kindest and sweetest people in the entertainment industry. Her dedication to her craft can be easily noticed with every role that she plays. The amazing mother of two never misses an opportunity to dote on her amazing sons, who are so adorable. She is currently one of the most successful actresses in the industry because everything she touches turns to gold!
READ ALSO: Bullet Dumas bio: songs, net worth, real name, age
Source: KAMI.com.gh