Sara Duterte bio: husband, age, mother, children, education
The Honorable Sara Duterte Caprio is the current Mayor of Davao city, a prominent Filipino politician, and a professional lawyer. She is famous by the name "Inday Sara," and as the daughter of the current Philippine's president, his excellency Rodrigo Duterte.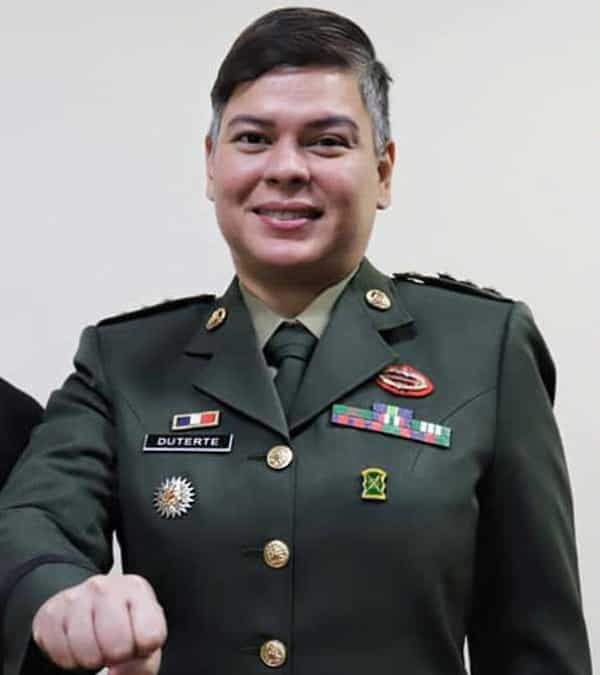 In the Philippines, the name Sara Duterte not only tops the list of "women in power," but is also well respected in the men-dominated political world. Sara, aka Inday Sara, comes from an influential family. However, as a young female leader, her journey has not always been a bed of roses.
With politics being referred to as a "dirty game," Sara Duterte Biography and story are of great inspiration, especially to women and young political aspirants.
Sara Duterte profile summary
Birth name: Sara Zimmerman Duterte
Date of birth: 31st May 1978
Age: 41 years
Place of birth: Davao City, Philippines
Parents: Elizabeth Zimmerman and Rodrigo Duterte
Husband: Manases Carpio (married 2007)
Children: Three
Occupation: Politician
Profession: Lawyer
Nationality: Filipino
Early life and biography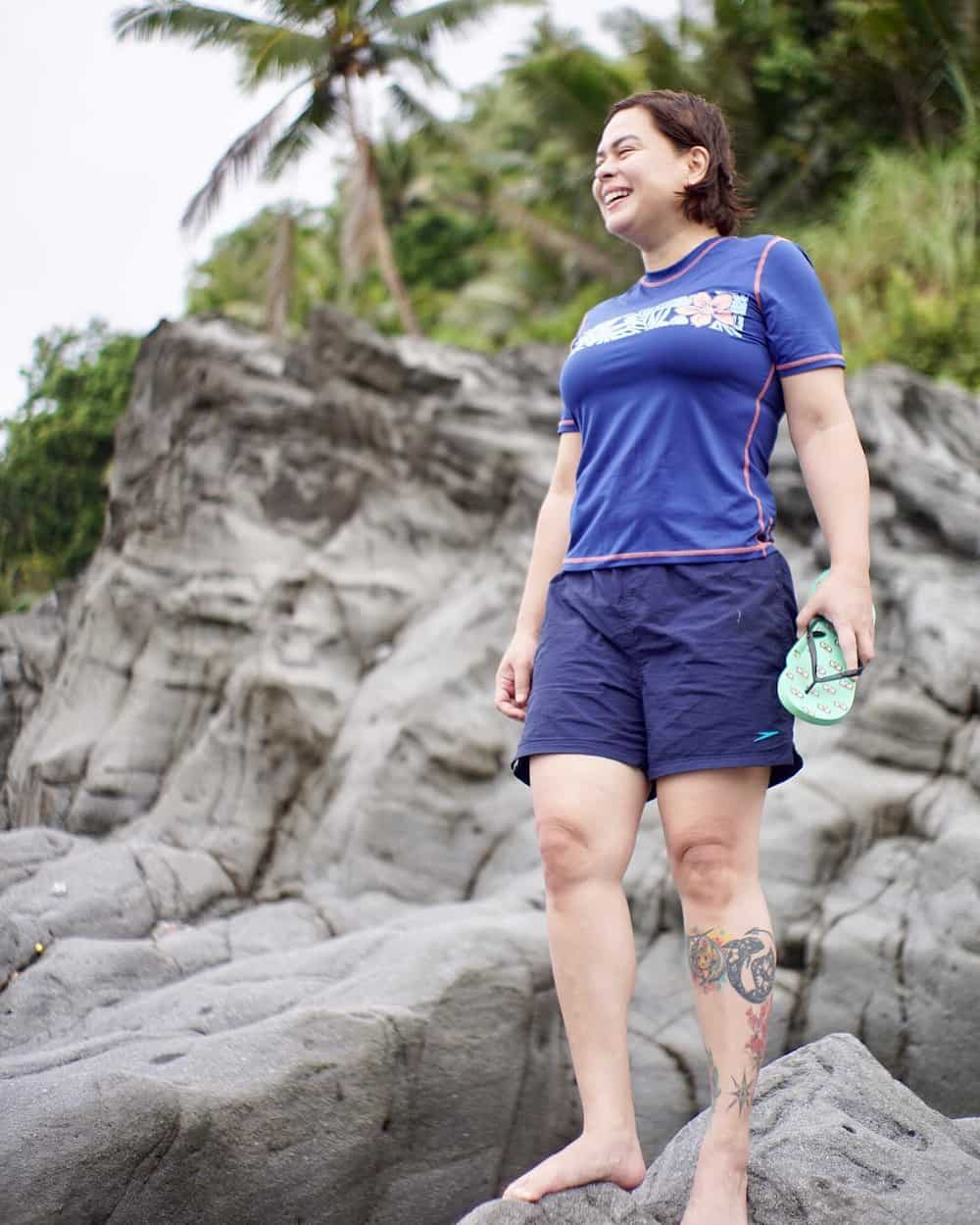 Sara Duterte birthday dates back on 31st May 1978. She was born and raised in the first-class "City of Davao," which molded her outspoken character. Ever since she was a youth, Inday Sara expressed a direct and independent personality. However, she had dreams of becoming a pediatrician and not a politician.
With his father being a mayor and a fierce politician, she ended up adopting his characters, such as being argumentive, courageous, and independent. She stood for what she believed by even openly opposing his father's womanizing behavior. As a result, Duterte and his dad had a "love-hate" relationship. Despite her character, she was dad's favorite child.
Educational background
Sara Duterte educational excellence is a result of his father's strictness and dedication for his kids to not only get high-quality education but to succeed in life. Her interest in politics was inspired by her dad, who closely followed her educational journey and insisting that "education is everything."
Duterte attended the San Pedro College. She enrolled for a Bachelor of Science in Respiratory Therapy and successfully graduated in 1999.
READ ALSO: Suho EXO: Bio: age, photos, instagram, military, dating
She later pursued a degree in law at the San Sebastian College-Recoletos. She recalls calling her dad for advice after facing a difficult time in her 3rd-year law class. As a hardworking lady, she successfully graduated in May 2005. A year later, she excelled in her Philippine Bar Examination give her an added advantage in her political journey as a woman.
Sara Duterte age
At the current age of 31, Miss Caprio goes down in history as the youngest female mayor in Pinoy's history. She is also a wife and a mother.
Family
Sara Duterte mother is Elizabeth Zimmerman. She worked as a flight attendant and ventured into politics in 2001. Unfortunately, she did not win. Her father, Rodrigo Roa Duterte, famous as Dingong or Rody, is the incumbent Head of the Philippines (the 16th).
Due to his father's infidelity, Zimmerman's mother, Elizabeth, filled for a divorce while she was ten years old (1988). The divorce became official in 2000 after more than 25 years in marriage. However, her parents maintained a great relationship for the sake of the children.
Sara was raised in a family of three siblings. She has a big brother named Paolo and a kid brother Sebastian. As the only daughter, she was much loved by her father.
Marriage and love life
On 27th October 2007, the mayor was officially married to her long-time fiancé Manases "Mans" R. Carpio. Sara Duterte husband, Caprio, is also a lawyer and a legal advisor at Lapanday Foods Corp. They started dating back when Zimmerman was a student of law at San Beda University.
Sara Duterte children
Mr. and Mrs. Caprio have a total of three children. Their firstborn is an adopted daughter named Mikhaila María. The second born is a boy named Mateo Lucas (Stingray).
Their last born is a boy named Marco Digong, aka Stonefish. During the birth of Marco, Sara was expecting triplets. Unfortunately, she underwent a miscarriage on 2nd September 2016, losing two of the triplets. Marco was the third who survived and was born on 2nd March 2017.
Political career
Unlike his father, Sara's political journey started from her practice of law in local NGO's especially fighting for women's rights.
It all started in 2007, when Mrs. Zimmerman vied and won, as a running mate for his father who was competing as the mayor.
In 2010, she won as the Mayor of Davao City while his father took her position as the running mate.
In 2014 – Elected as a governor for Philippine Red Cross
2015 -Shaved her hair in a fund-raising campaign of motivating his father to vie for the presidential seat
2016 -Vied for mayor and won (2nd win as mayor)
18th October 2018 – She proclaimed her interest for running again as a mayor
2018 – She became the Speaker of the House of senate through her political party named "Hugpong ng Pagbabago" (HNP) that stands for "Faction for Change."
Is Sara Duterte vying for presidency in 2020?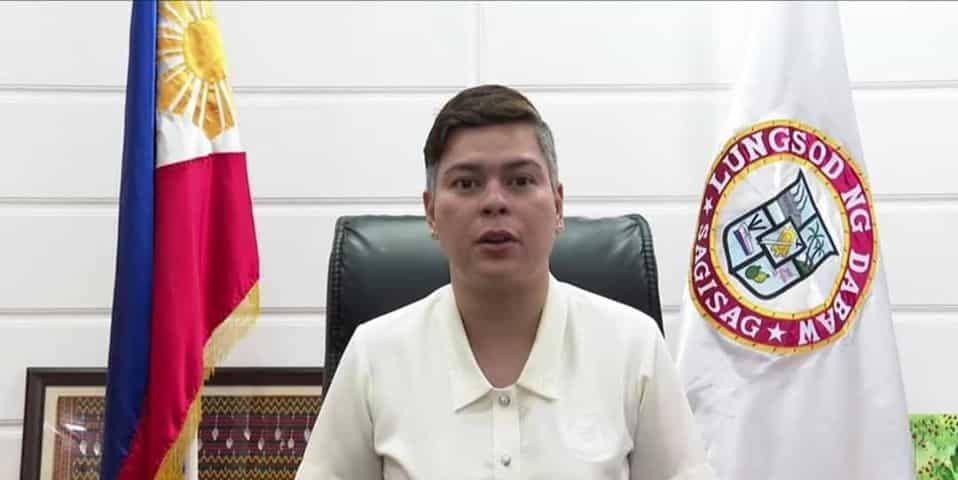 Sara Duterte latest news on supporting his father's loyalties in their political campaigns is seen as a popularity move to gain national support for a chance to vie for the presidential seat come 2020. This opinion is shared by various political analysts such as Ramon Casiple.
Mr. Ramon explained,
She's projecting herself as a national personality. What's happening today is her testing the water
However, the mayor has not released an official statement concerning her involvement in the 2022 elections. According to her, her unwavering support is to ensure development for her people of Davao City.
As a successful female politician, Sara Duterte story is of great inspiration to women in politics as she upholds the fact that women can be better leaders than men. Her outspoken nature and exemplary leadership have earned her popularity in the Philippines as she is considered among the possible leaders in the upcoming 2020 presidential elections.
READ ALSO: Ara Mina bio: net worth, age, sister, photos, movies
Source: KAMI.com.gh