Lani Misalucha is among the highly celebrated singers and vocalists in the world today. This good-looking songstress has blessed us with so many songs, which have made most people fall in love with not only her messages but also her vocals. Lani is popular due to hits such as More than I Should and Sa Sakayan Ng Jeep.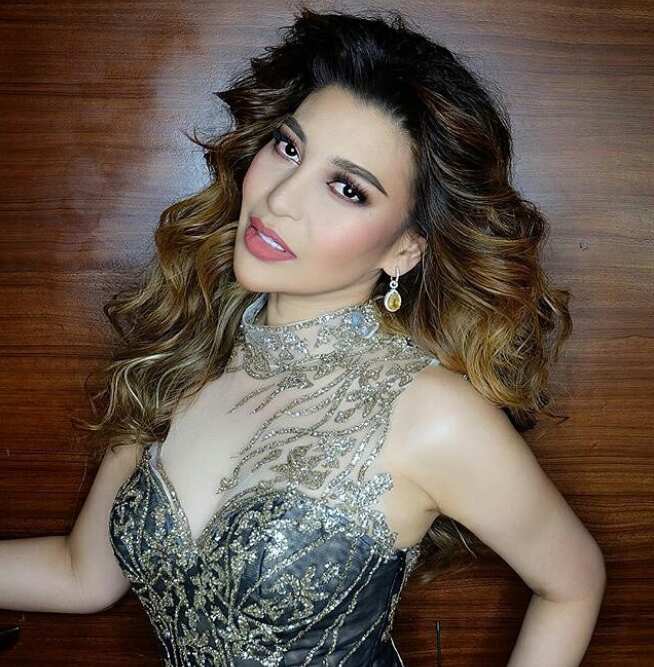 You might recognize or know Lani Misalucha from her numerous performances. However, do you know where this songstress started her career or if she has kids or not? Here is an opportunity for you to learn more about this Filipino star.
Lani Misalucha profile summary
Full name: Lani Bayot Misalucha
Date of birth: August 3 in 1969
Birth sign: Leo
Age: 50 years old
Profession: Singer and vocalist
Father: Benjamin de Guzman Bayot
Mother: Esperanza Salvador Dimalanta
Siblings: May, Karlyn, Osi, and Novi
Husband: Noli Misalucha
Children: Two (Lian and Louven)
Lani Misalucha's early life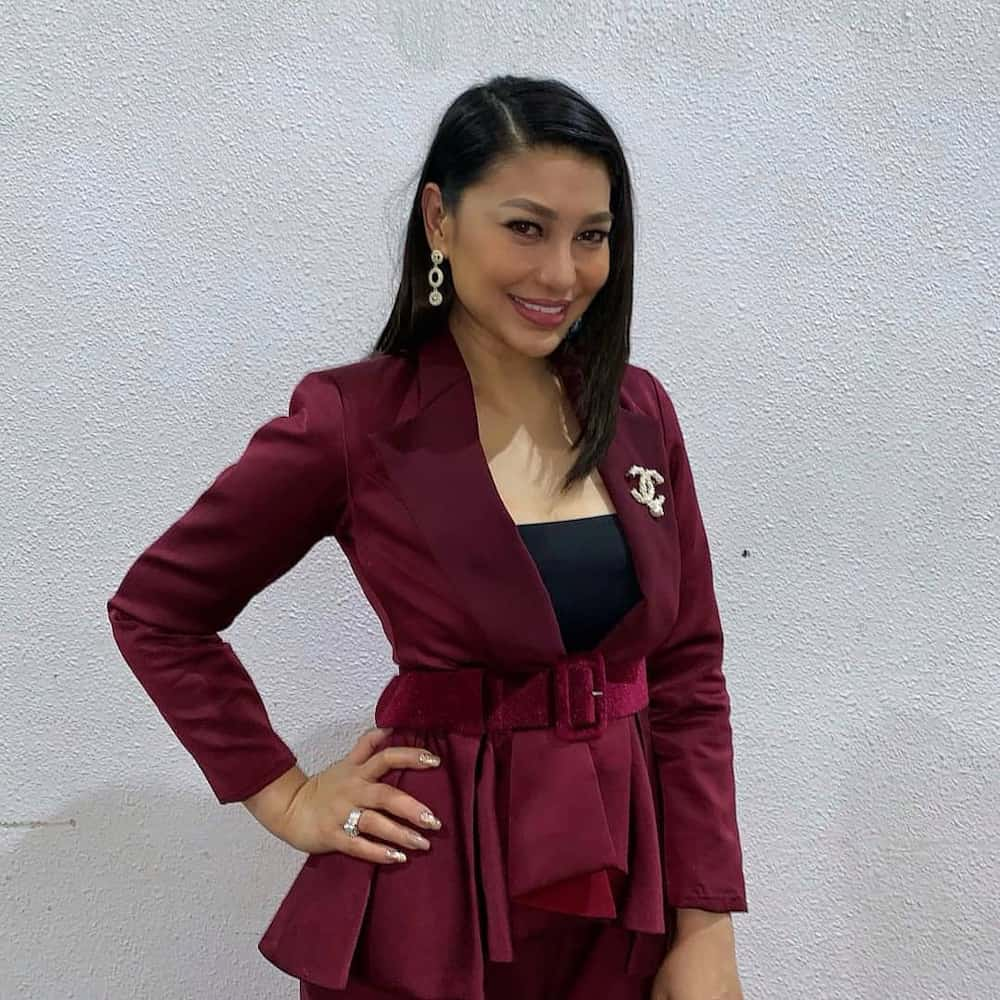 The gorgeous Filipino singer known as Lani was born on August 3 in 1969. This goes to say that Lani Misalucha birthday is celebrated on August 3 of every year. As of 2019, Lani Misalucha age is 50 years. Most of her fans tend to wonder where this talented vocalist started her career.
The 50-year-old singer was born into a musical family. Her dad, Benjamin de Guzman Bayot, had been working for a while as an operatic tenor. The mother, Esperanza Salvador Dimalanta, on the other hand, was a coloratura soprano. This is a clear indication of where the passion and music roots of this gorgeous vocalist originated from.
The elegant vocalist has four siblings. One of her sisters named May is a skilled band vocalist. Lani's other sister Karlyn is a professional actress who is also gifted in playing the flute and violin. Bayot also has two brothers named Osi and Novi. These two gentlemen can easily win you over with their impeccable piano and guitar-playing skills.
Since the 50-year-old was deeply rooted in a musical family, it was only right if her parents nurtured her talent. Benjamin de Guzman and Esperanza Salvador Dimalanta thereby tutored their daughter in classical vocals. She gradually became better as time passed by, and today, she is among the most fierce and talented vocalists in the world.
For her education, the beauty attended Rafael Palma Elementary School, and later enrolled at PCU Union High School. After completing her high school studies, she attended Philippine Christian University. Here, the singer majored in Business Management, and later graduated with her degree. Lani is a clear reflection of both beauty and brains.
Lani Misalucha songs and career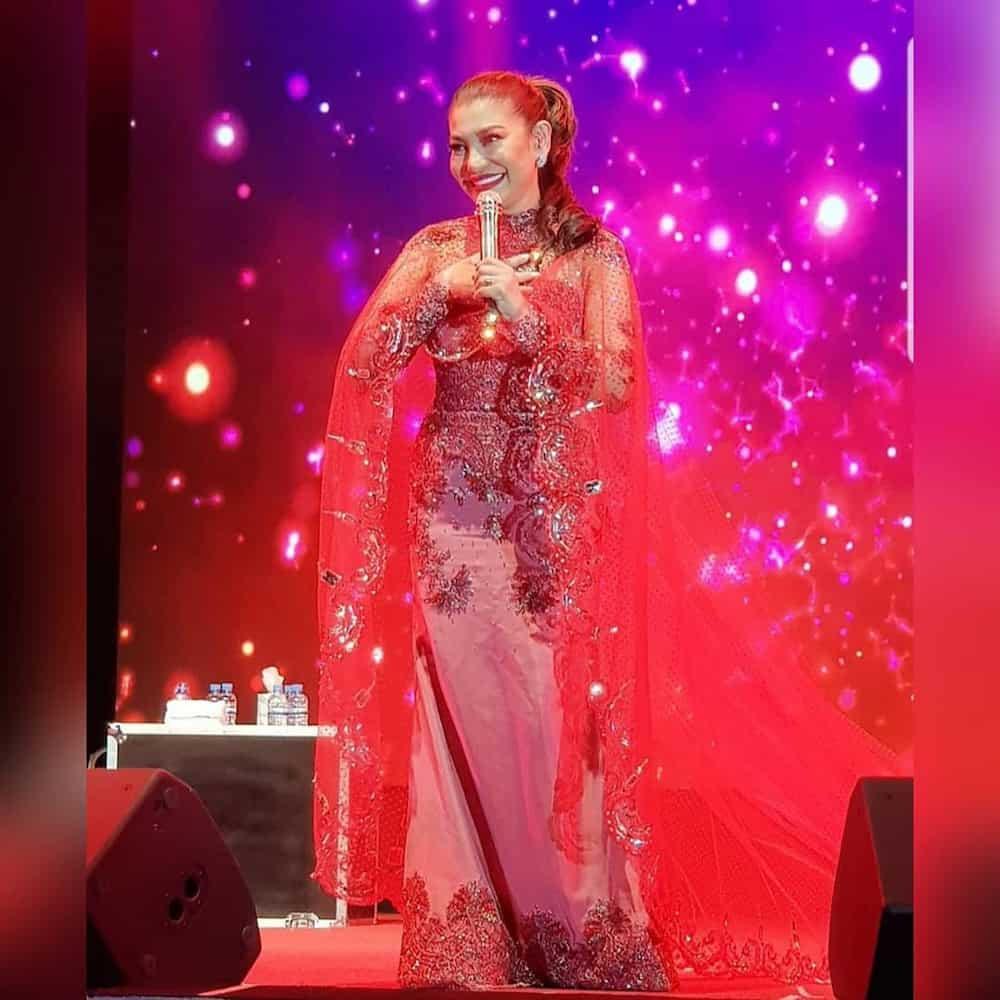 Since she comes from a family deeply rooted in music, it is believed that she started singing when she was a child. This could and could not be true. During the early years of this beautiful Filipino vocalist, she primarily focused on doing covers of songs by female legends such as Mariah Carey, Celine Dion, Barbra Streisand, Toni Braxton, and Whitney Houston.
By the mid-'90s, Bayot had acquired so much recognition in her native country due to her covers. She was even dubbed a diva due to her rich vocals, which matched that of other divas such as Mariah Carey and Whitney Houston. By the time the daughter of Benjamin de Guzman and Esperanza Salvador was twenty years old, she was already performing.
She performed alongside the famous Andres Bonifacio Choir of the Cultural Center of the Philippines. The performance made her start joining several bands where she sang either as a back-up singer or as a vocalist. Her first band was the group known as Prelude. Later on, she joined the Law of Gravity group. The bandleader of Law of Gravity, Bodjie Dasig, was impressed by her talent, and as a result, he gave Bayot her first single in 1993 named More than I Should.
Later on, the vocalist recorded hits such as Sa Sakayan Ng Jeep. Bayot proceeded to work around the massive circuits as a soloist. She even used to lend her gorgeous voice to several karaoke tapes and commercial jingles. Her versatility and undeniable talent made her be dubbed the title Multiplex Queen.
READ ALSO: Arnel Pineda bio: wife, age, son, how much is he worth?
After Lani's excellent performance at the Asian Song Festival, where she took home an award, she released her second CD. This was her first CD for Viva Records.
The Multiplex Queen has sung other numerous songs. These include hits such as Ang Iibigin ay Ikaw, which was written by Jimmy Borja. The track managed to rank among the finalists during the Metro Manila Popular Music Festival.
The elegant Multiplex Queen made a cover of the 1966 tune You Don't Have To Say You Love Me. It was so incredible, to the extent that it ranked first in the Philippine charts. Misalucha began holding concerts to share with her fans more of her captivating vocals. By 2002, the beauty had held concerts in areas such as Clark (Angeles), OnStage Greenbelt, Cebu, Makati City, Baguio, Davao, and Bacolod.
Lani decided to organize a United States concert tour. She got to perform in prominent cities such as Las Vegas, Los Angeles, New York, San Diego, San Francisco, Chicago, Pasadena, Reno, Washington, and Atlantic City. The then-mayor of San Francisco, Mr. Willie L. Brown, Jr. was fascinated by her talent and went ahead to declare August 17 as Lani Misalucha Day.
In 2004, Lani took somewhat of a break in her music career. This was due to the relocation of her family to America. However, in May of 2007, the record label Vivo re-released Lani Misalucha Live Vol. 1 and 2. These two volumes had her initially released content, primarily those from her Crossover Live Tour albums. It also had her live performances from various collections.
Misalucha has a very incredible music career. Despite singing, she is also the astonishing voice behind the Natutulog Ba Ang Diyos? version by Gary Valenciano. This goes to show you how flexible this vocalist and singer is. Lani is also a member of The Church of Jesus Christ of Latter-day Saints.
Lani Misalucha awards
The popularity she acquired plus her talent has made her earn several awards throughout her career. One of the awards she has received is that of Best Singer, which she bagged in 1998 at the Asia Song Festival.
In the following year after bagging the 1998 award, Misalucha also acquired top honors in the Aliw Awards category of Best Lounge Act. She later took home the Best Performance by a Female Recording Artist award at the Awit Awards for her banger Can't Stop Loving You. Still, in 1999, Lani was nominated in the Best Stage Actress category at the Awit Awards.
The nomination was due to her incredible starring role as Sita in the three-hour musical theater production Rama and Sita. Besides winning all these incredible awards, Lani Bayot also managed to win the hearts of most people in her country, including the President of Manila, Joseph Estrada. He was so impressed and even invited the Filipino singer to perform at his daughter's wedding and reception.
Who is Lani Misalucha husband?
After the singer graduated from Philippine Christian University with a degree in Business Management, she got married to Noli Misalucha. She has since been married to Noli.
Lani Misalucha daughter
Most of Bayot's fans have always been asking if the songstress has a daughter. Perhaps they want a diva who can take on the legacy of her mother. Well, Loni and Lani have two adorable daughters. These are Louven and Lian.
Lani Misalucha net worth
Bayot can perform various genres, including pop, soul, rock, rhythm and blues, operatic arias, and jazz. Her versatility has made MTV Southeast Asia dub her as Asia's Nightingale. This flexibility and global recognition that she has acquired over time has left most of her admirers speculating about her net worth. Her net worth is estimated to be about $1 million - $5 million.
Many people might not know specific personal details about Lina Misalucha. However, one undeniable fact is that this songstress and talented vocalist has a very successful music career.
READ ALSO: Cardi B bio: net worth, child, songs, age, is she married?