Cardi B is one of the most celebrated and well-known rappers in the world currently. She is a very talented rapper, who has over time grown to become one of the female rappers to reckon with in the industry. She is popular due to hits such as Bodak Yellow, Girls Like You, and I Like It.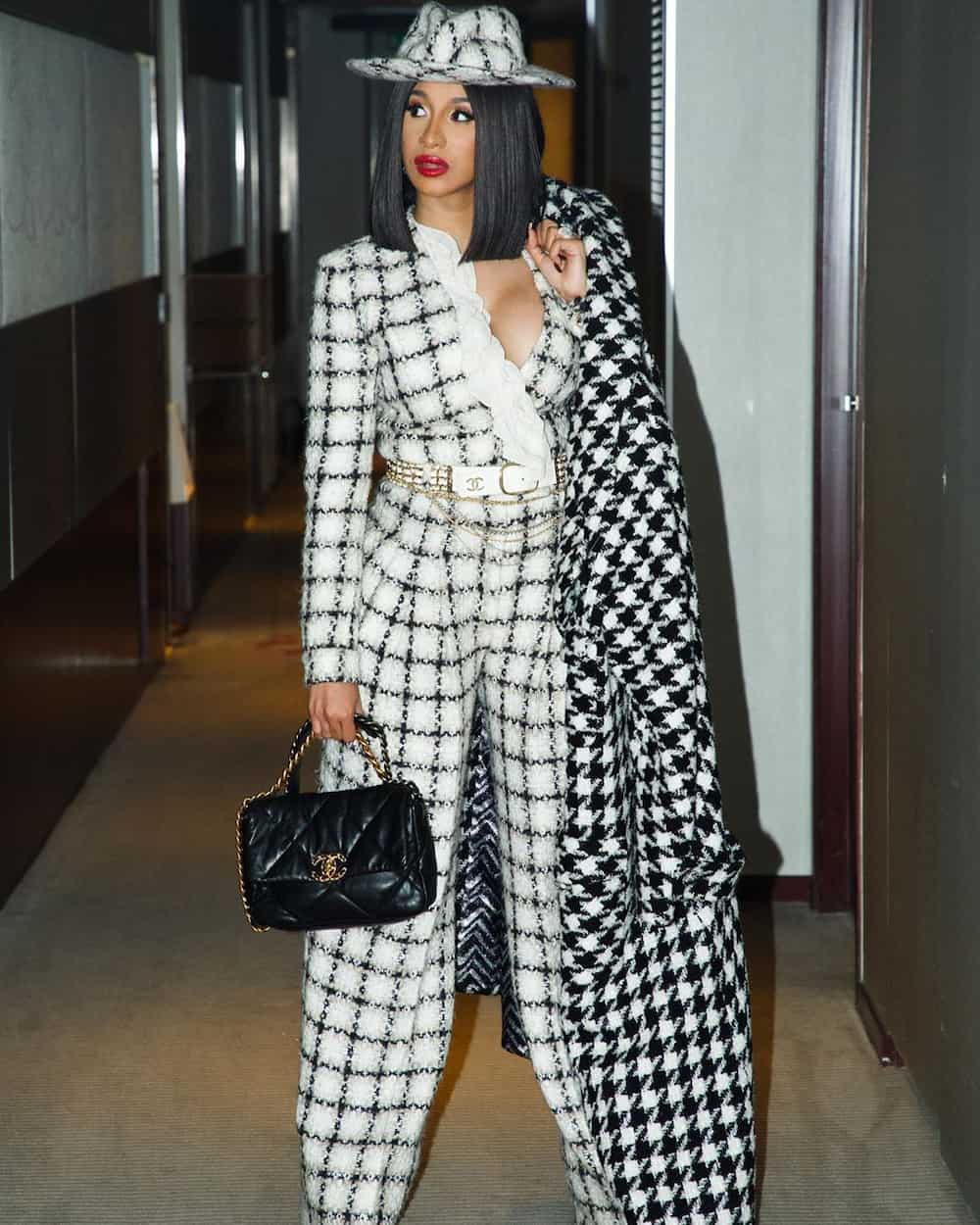 You may know Cardi B songs, features, and even albums. However, do you the name of Cardi B child or if at all she does have an on-going beef with Nicki Minaj? Here is an opportunity for you to acquire more details about this star.
Cardi B profile summary
Full name: Belcalis Marlenis Almanzar
Nicknames: Bacardi, Cardi, Bardi
Birthplace: The Bronx, New York City, USA
Date of birth: 11th of October in 1992
Horoscope: Libra
Age: 27 years old
Occupation: Rapper, reality television star, social media personality
Net worth: $24 million.
Height: 5'3"
Husband: Offset
Children: One (Kulture Kiari Cephus)
Sibling: Hennessy Carolina
Cardi B bio
Cardi B was born on the 11th of October in 1992 in The Bronx, New York City, USA. Her birth name is Belcalis Marlenis Almanzar. Most people tend to ask the question, 'Where is Cardi B from?' Her folks were both born in the Caribbean, but later relocated to New York, where this rapper grew up. Cardi is Catholic and has a sister named Hennessy Carolina. The beauty made her television debut after making appearances on VH1's Love & Hip Hop: New York around 2015.
She became a cast member of Love & Hip Hop: New York in season six of the reality show. She starred in the reality show alongside another female mogul Remy Ma. A year later, she ventured into music and made her debut on the single Boom Boom by Shaggy, alongside the dancehall king Popcaan.
The beautiful television star has also starred in the Chapi Chapi music video by Farruko featuring Messiah. Before venturing into music, Almanzar Cardi worked as an exotic dancer for five years. She is a social media personality with over fifty two million followers on her Instagram. As per now, Cardi B age is 27. She is also an actress who has made appearances in the movie Hustlers of 2019.
Cardi B albums and singles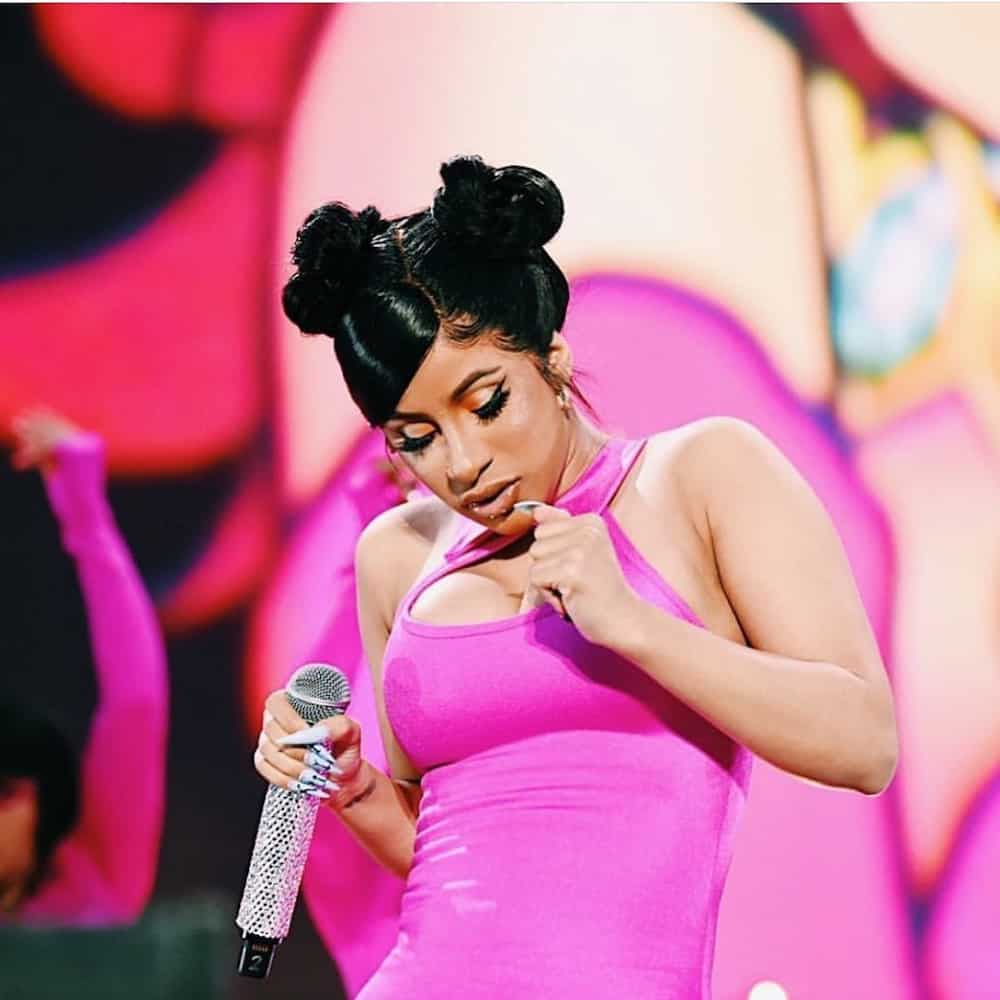 Cardi gained fame due to her raw spit of rhymes, joining the likes of Nicki Minaj, Fox Brown, and Lil' Kim. After featuring in the track by Shaggy titled Boom Boom, she released her solo single titled Cheap A** Weave. It was soon followed by a mixtape known as Gangsta B**h Music, Vol. 1 that was released in early 2016.
In the summer of the same year, the rapper released two singles known as Wash Poppin and Foreva. They were soon followed by a mixtape titled Gangsta B**h Music, Vol. 2, in early 2017. Still, in 2017, the gorgeous rapper and television star signed with Atlantic Records, a deal that saw her release her hit single Bodak Yellow.
The song was such a banger. By September of that year, the track had climbed to the top spot of the Billboard Hot 100. She continued to wow her fans with more music, featuring in hits such as No Limit by G-Eazy and MotorSport by Migos. All these tracks were bangers that made it to the top of the charts, making Belcalis the first female rapper to have her first three entries rank in the Top Ten of the Hot 100 and Hot R&B/Hip-Hop Songs charts.
The beautiful rapper then released another single titled Bartier Cardi, featuring 21 Savage. Later on, she did a remix of the famous jam by Bruno Mars known as Finesse. The remix was so good that it ranked number three in the United States. It also topped charts around the world.
READ ALSO: Tom Holland bio: net worth, age, who is he dating?
Following her hit singles, Cardi became the first female in history to ever have five of the top 10 hits on the Hot R&B/Hip-Hop Songs chart in a single week. In the spring of 2018, Bardi released her studio album titled Invasion of Privacy. It included hit singles such as Drip that had appearances of the Migos, and Best Life featuring the talented Chance the Rapper.
The album also contained hits such as Ring featuring Kehlani, She Bad, featuring YG and Bad Bunny, I Do featuring SZA, and I Like It, featuring J. Balvin. I Like It was such a hit, and it made it to the top of the Hot 100 by July of 2018. The top ranking on the chart made Bardi the first female rapper in history to ever acquire two number ones.
In the summer of the same year, the social media personality also featured in various hits such as Dinero by Jennifer Lopez and Girls Like You by Maroon 5. Her success hit the roof further when she got nominated for a Grammy Award with her album Invasion of Privacy. The album scooped the Grammy for Best Rap Album, making Bardi the first solo female rapper to ever get that honor.
During the 2017 BET Awards, she got nominated for Best New Artist and Best Female Hip Hop Artist. However, she lost to Remy Ma for Best Female Hip Hop Artist and to Chance The Rapper for Best New Artist. Marlenis is the 5th female rapper to lead the Hot 100 in the chart's history.
Cardi B net worth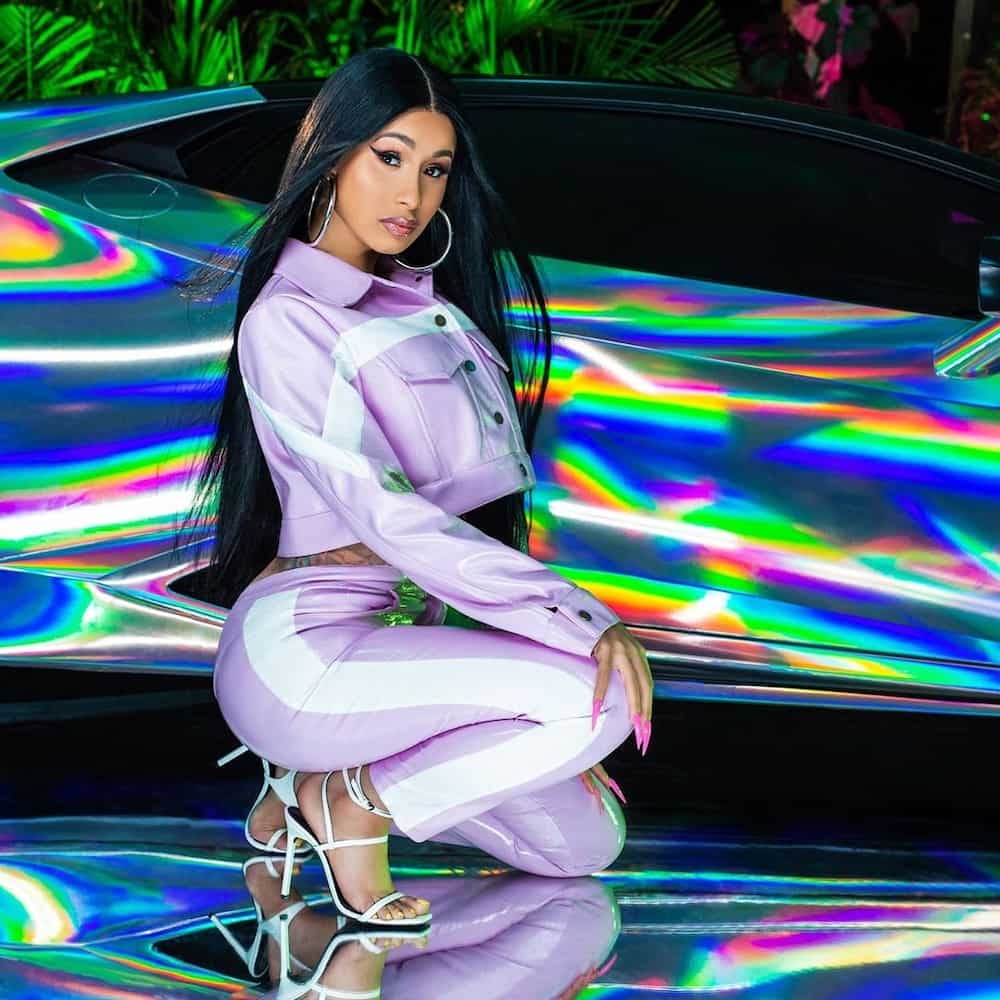 The rapper was added to Celebrity Net Worth on the 12th of January in 2016, with a net worth of $400 thousand. After the success of her single Bodak Yellow, the net worth of Belcalis escalated and was on the 9th of February in 2017 updated and found out to be $1.5 million.
By the 5th of September of the same year, her net worth was again updated and discovered to be $4 million. By August of the following year, the net worth of Belcalis Marlenis was $8 million, and $12 million by May of 2019. Between October 2018 and that of 2019, Belcalis earned $28 million before taxes, escalating her net worth to $22 million. As per now, Cardi B net worth according to Celebrity Net Worth is $24 million.
Cardi B husband
Before getting married to Offset, Marlenis used to date a rapper known as Tommy Geez. Tommy is presently incarcerated and serving a four-year sentence on gun charges. After ending that relationship with Tommy Geez, the actress and rapper briefly dated her Love & Hip Hop co-star Swift. They later broke up.
The beauty began dating the rapper from the group Migos named Offset in 2017. Cardi B and Offset tied the knot on the 20th of September in 2017. The couple, however, separated for a short duration in 2018 but later reconnected in early 2019.
Cardi B child
Bardi welcomed her first child with Offset in July of 2018. She gave birth to a girl whom they named Kulture Kiari Cephus. In mid of this year, the couple celebrated their daughter turning one year old. Belcalis took to her Instagram to celebrate her bundle of joy turning one year old. She posted various photos of herself and her daughter.
Feud between Cardi B and Nicki Minaj
The beef between Cardi and Nicki Minaj supposedly began in March of 2017 after Nicki liked a comment that was dissing the Cardi's bars. This was after Cardi posted a freestyle on her Instagram. During the 2017 MTV VMAs, Cardi addressed the rumored beef between her and Nicki. She declared that she had no ill blood with anybody and that she only wanted to make music and money.
Nicki came out to congratulate Bardi after her single Bodak Yellow hit the number one spot. They seemed to have squashed whatever beef was present because, in October of the same year, that is 2017, the two featured in a song by Migos named MotorSport. They even appeared in the official music video of the track, but in different scenes. The two later bumped into each other at the 2018 MET Gala.
They appeared to be chatting and in good terms. However, when the two met at the 2018 New York Fashion Week, things went left. Cardi supposedly got into a physical altercation with Minaj. Reports indicate that Bardi had approached Nicki's table, aiming at resolving their issues. However, Nicki did not have it. She elbowed Cardi in her face, forcing the mother of one to throw her shoe towards Minaj.
Later on, Kulture's mother unleashed explosive Instagram videos and rants following this incident. She even went ahead and accused Minaj of lying about endorsement deals and collaborations. Nicki later took to her Twitter to respond to the claims by Cardi before the two calling in a temporary truce. However, it is believed that despite the truce, Nicki might have thrown a bit of shade to Cardi on the track MAMA by 6ix9ine.
Cardi B real name is Belcalis Marlenis Almanzar. Most people might not know it because she hardly uses it. The reality television star has a very successful career. She has released hit after hit and has even won a Grammy Award due to her impeccable music talent.
READ ALSO: Stephen Curry bio: wife, age, height, stats, who is his father?