Stephen Curry is one of the most legendary names in NBA history due to his incredible skill and talent. Although most people might know him from the court, hardly can they offer any details about his life outside the basketball court. What do you know about this prominent NBA player?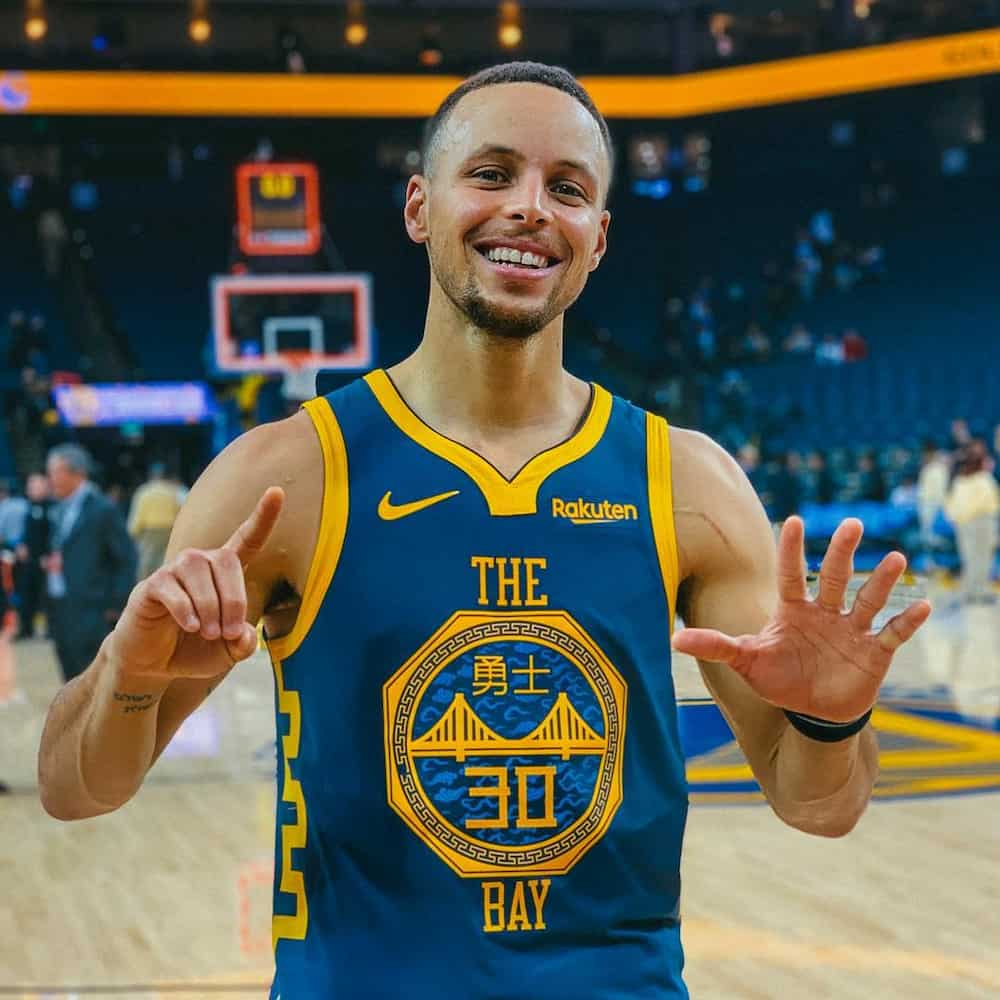 Stephen Curry is among the most talented and phenomenal NBA players in history. He is a great player who is inspiring many aspiring NBA stars to follow their dream. His fantastic three-point scores have seen him become one of the players to reckon with in the court.
Profile summary
Full name: Wardell Stephen Curry II
Date of birth: 14th of March in 1988
Age: 31 years old
Zodiac sign: Pisces
Birthplace: Akron, Ohio
Parents: Sonya and Dell Curry
Position: Point Guard
Shoots: Right
Siblings: Dell and Sydel
Spouse: Ayesha Alexander
Children: Riley, Ryan, and Canon W. Jack
Nationality: American
Height: 6' 3"
Weight: 190lbs
Profession: Professional basketball player
Net worth: $130 million
Salary: $70 million
Steph Curry early life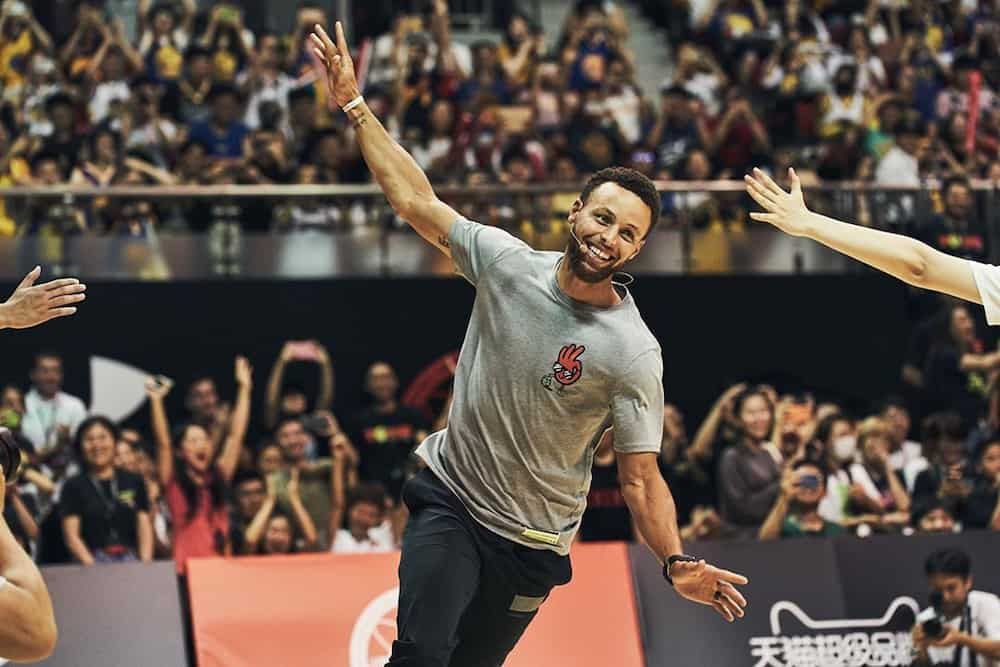 Stephen Curry was born on the 14th of March in 1988 in Akron, Ohio. However, he grew up in Charlotte, North Carolina. His birth name is Wardell Stephen Curry II. He is the oldest son of the former professional NBA player, Dell Curry. The NBA superstar hails from a very athletic family. Stephen Curry dad, Dell, is a former professional NBA player. His mother, on the other hand, is a former Division I volleyball player. Wardell learnt the tactics and tricks of playing basketball by observing his father play and also by practising with him.
While his father taught him the skills of the court, his mother Sonya, on the other hand, taught him the discipline he required to make it as an individual. Steph has two siblings. These are Seth and Sydel. Seth, who is the younger brother of the NBA superstar, is also a professional basketball player. Sydel, however, is not a basketball player but rather a skilled volleyball player. Steph went to Davidson College situated near his hometown.
Here, he joined the college basketball team where his skills were soon magnified. His impressive shooting game was immediately showcased when he scored thirty-two points in his second game against the rival team which was the University of Michigan. The performance made him earn the honors of the Southern Conference Freshman of the Year that season.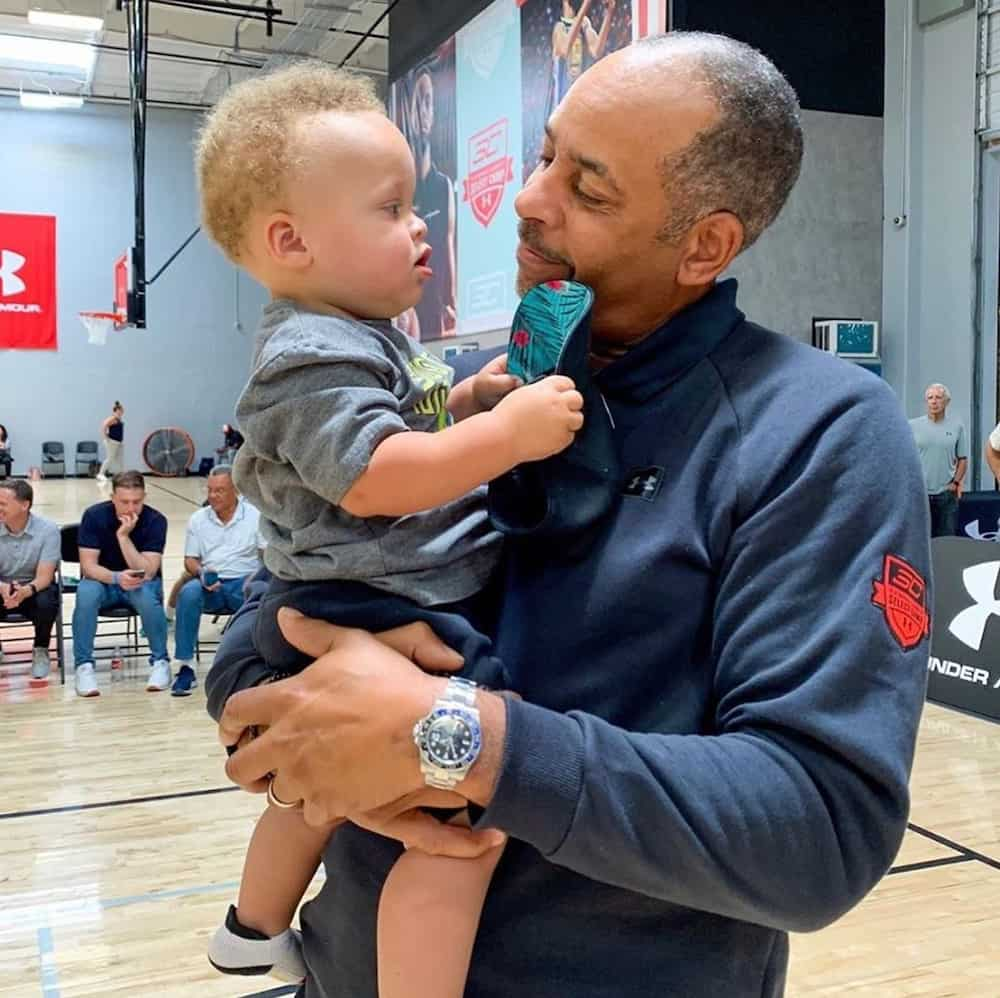 During the next three years at the college, this star continued to play exceptionally well. When Wardell was in his senior year, he deferred and joined the 2009 NBA draft. He managed to be drafted as the 7th overall pick by the Golden State Warriors during the first round of the 2009 NBA draft process.
In his first season with the Golden State Warriors, Wardell had impressive stats and made it to the selection of the All-Rookie First Team. However, things were not looking good for him in the second season. He had several severe injuries and could not play so much during this season. However, when he returned for the 2012-13 season, he broke the record for three-pointers with two hundred and seventy-two points. It is this performance that saw him be named the greatest three point shooter of all time.
READ ALSO: Jessica Soho bio: age, daughter, education, who is she married to?
Steph Curry stats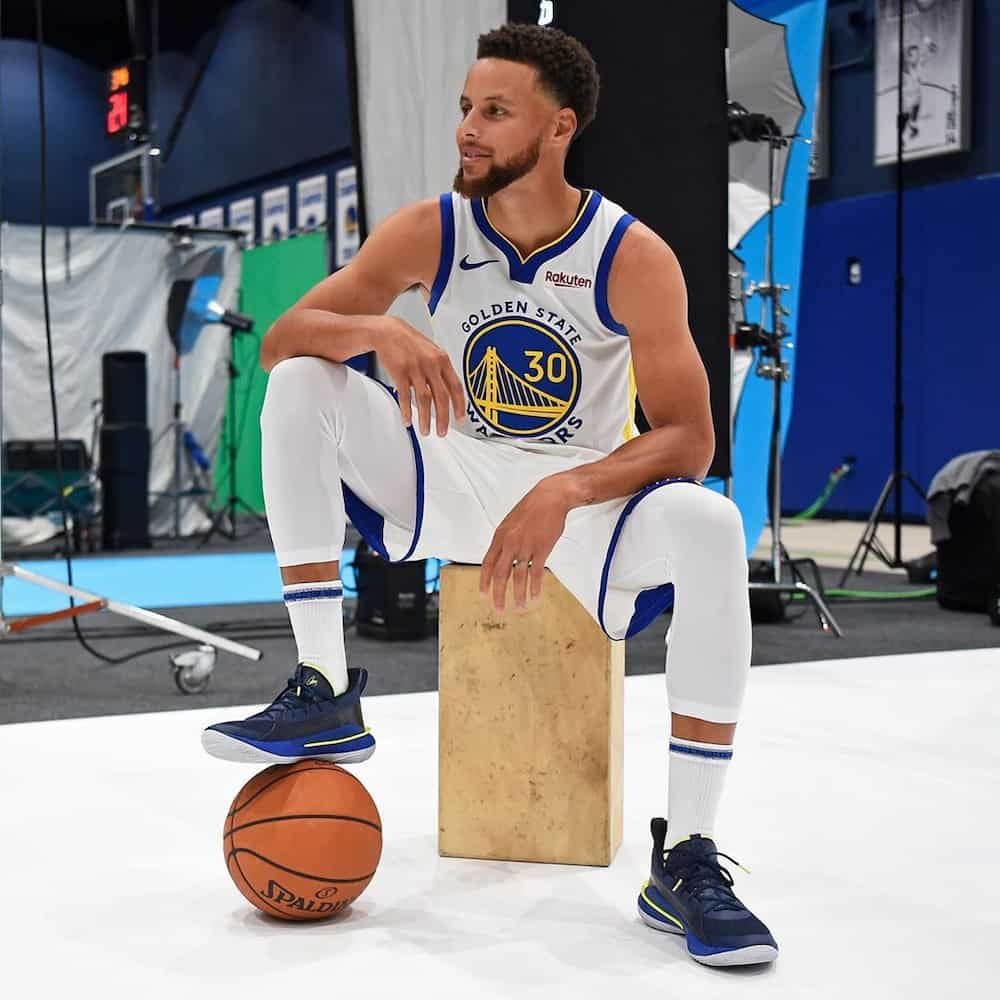 At the end of the 2018-19 regular season, the stats of Steph's career were looking as follows:
43.6 3-point percentage
34.4 minutes per game
90.5 free-throw percentage
47.7 field goal percentage
6.6 assists per game
23.5 points per game
0.2 blocks per game
4.5 rebounds per game
Stephen Curry height, age, and weight
The talented three score shooter is 6' 3" tall. He weighs 190 lbs. The professional basketball player is 31 years old. This goes to mean that on the next Steph Curry birthday, he will be turning 32 years old.
Stephen Curry wife and children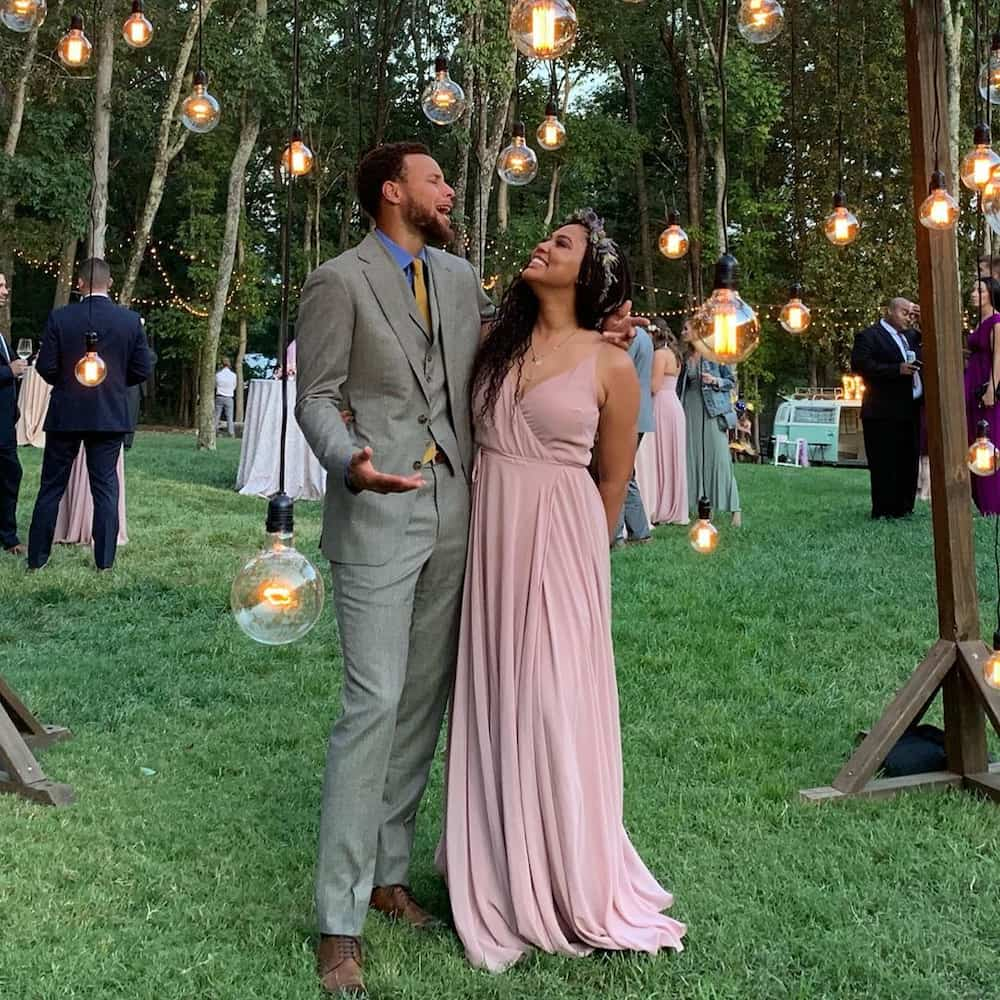 The spouse of the Golden State Warriors superstar is the elegant Ayesha Alexander. They were college sweethearts who first met at Charlotte, North Carolina. Ayesha had sworn never to date an athlete, but it seems that she changed her mind when she bumped into this professional basketball player. Ayesha was born on the 23rd of March in 1989, in Toronto, Canada. Steph Curry wife, Ayesha Alexander, is a Canadian American chef, a model, author, and a television personality. She is the host of Ayesha's Home Kitchen that features on the Food Network.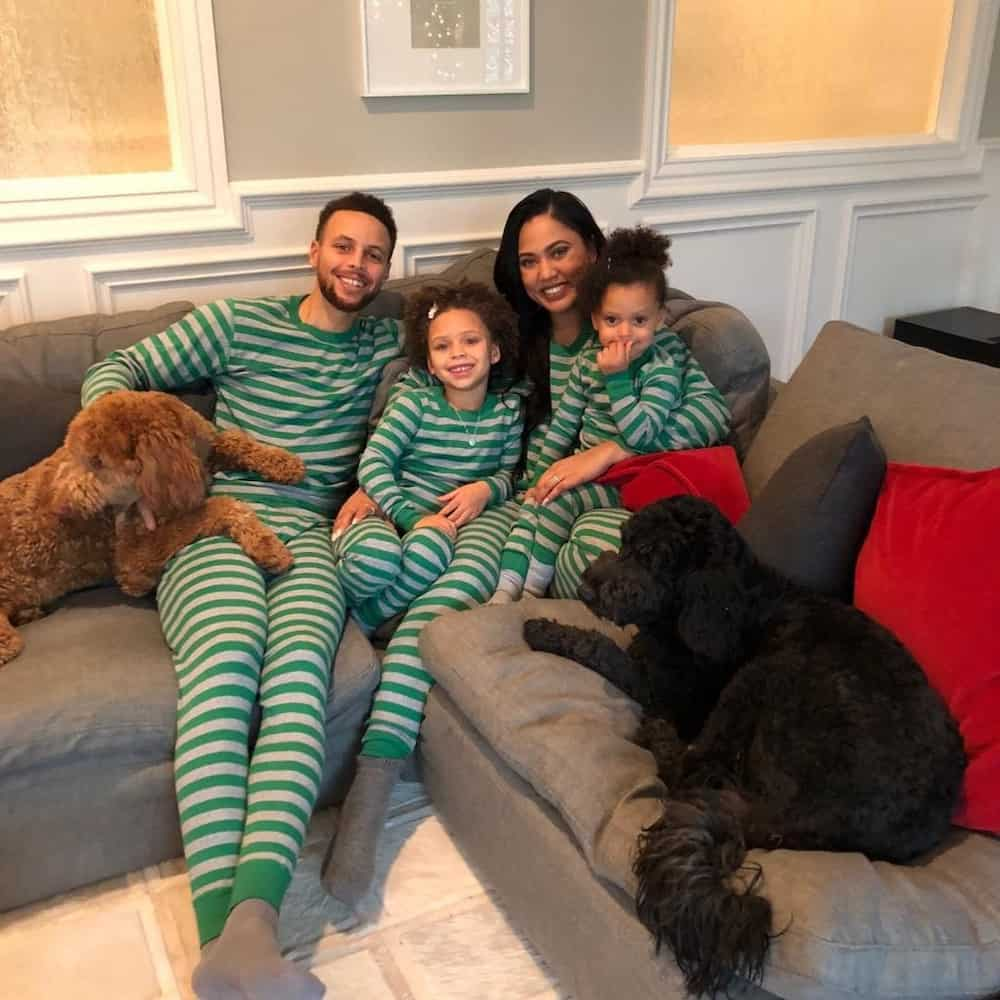 The love birds got married on the 30th of July in 2011. They have three children. Two are girls, and one is a boy. They welcomed their firstborn girl on the 19th of July in 2012 and named the princess Riley. Their second princess was born on the 10th of July in 2015, and the couple called her Ryan. Three years after welcoming Ryan, Ayesha gave birth to their adorable son on the 4th of July in 2018. They named their son Canon W. Jack.
Stephen Curry net worth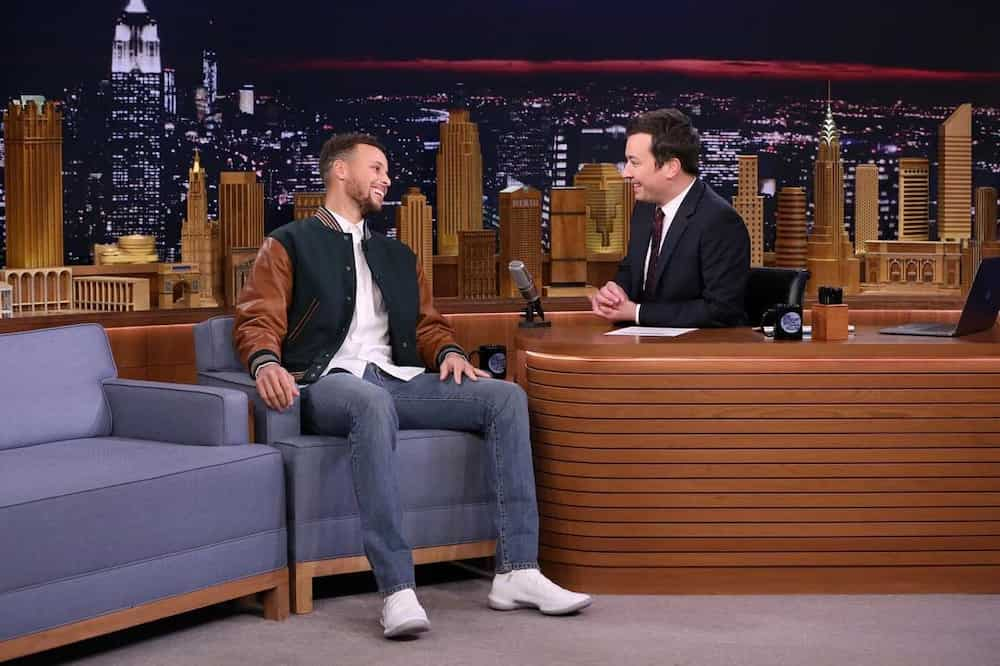 Steph Curry Golden State Warriors star has won the MVP award several times. He first won the Most Valuable Player Award back in 2015, when he set a new record having scored 286 three-pointers. In the following year in May, Wardell was unanimously voted as the Most Valuable Player. The vote went down in NBA history because Wardell was the first person to be named MVP by vote. He also became prominent because he was one of eleven players in history ever to win the MVP award two years in a row.
These MVP awards and his excellent stats have made most people question a lot about him. For example, some are always asking, 'How many rings does Steph Curry have?' or 'What are Steph Curry shoes?' Among these frequently asked questions, the most persistent one is his value and salary. According to celebritynetworth.com, Stephen Curry has a net worth of $130 million. Steph Curry salary is $70 million. It is only escalating with time because between June of 2016 and that of 2017, Wardell was only earning $50 million from his salary and endorsements.
Stephen Curry has been married to his college love Ayesha Alexander since 2011. The pair has three children named Riley, Ryan, and Canon W. Jack. His father, Dell, is a former professional basketball player, who taught his son some of the tricks he displays in the court.
READ ALSO: Angel Locsin bio: net worth, age, family, is she engaged?