Have you watched the movie Kong: Skull Island? If yes, then, you know about Brie Larson, who played the character of Mason Weaver in the movie. As a multiple award-winning American actress, Larson has a remarkable reputation in the film industry. Throughout her career, she has achieved critical acclaim for her acting prowess. For this reason, fans and critics alike desire to learn more about this talented American actress.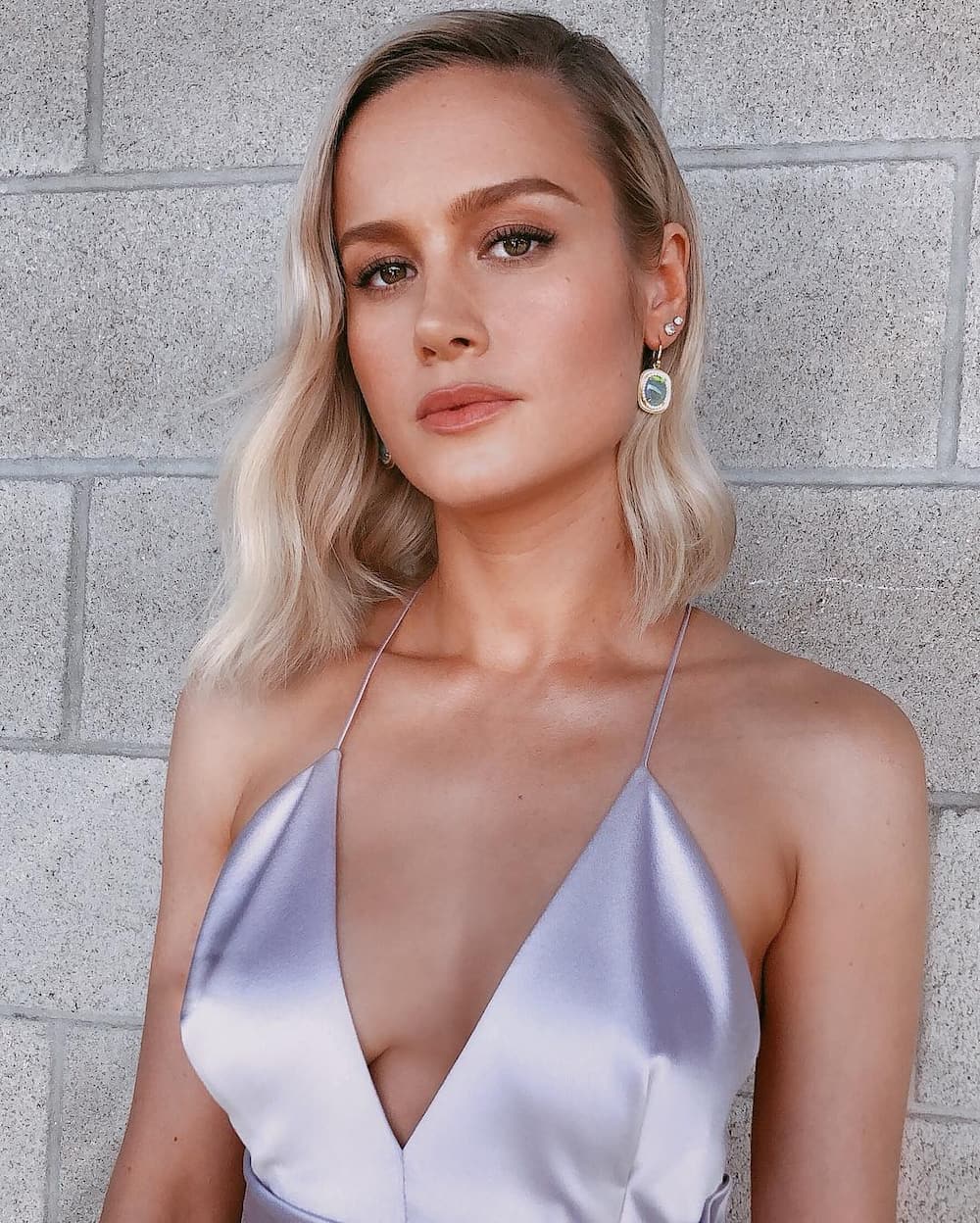 Famous actors mesmerize audiences across the globe. Through their performances, they bring compelling characters to life. Similarly, her acting prowess scintillates devotees of the live-action genre. Most notably, she is famous for her role in Captain Marvel and Avengers: Endgame. Who is Brie Larson? Find out!
Brie Larson profile summary
Name: Brianne Sidonie Desaulniers
Date of Birth: 1st October 1989
Parents: Heather Desaulniers (mother), Sylvain Desaulniers (father)
Siblings: Milanie
Birthplace: Sacramento, CA
Star sign: Libra
Profession: Actor, filmmaker, and musician
Religion: Christian
Residence: Los Angeles, California
Brie Larson early life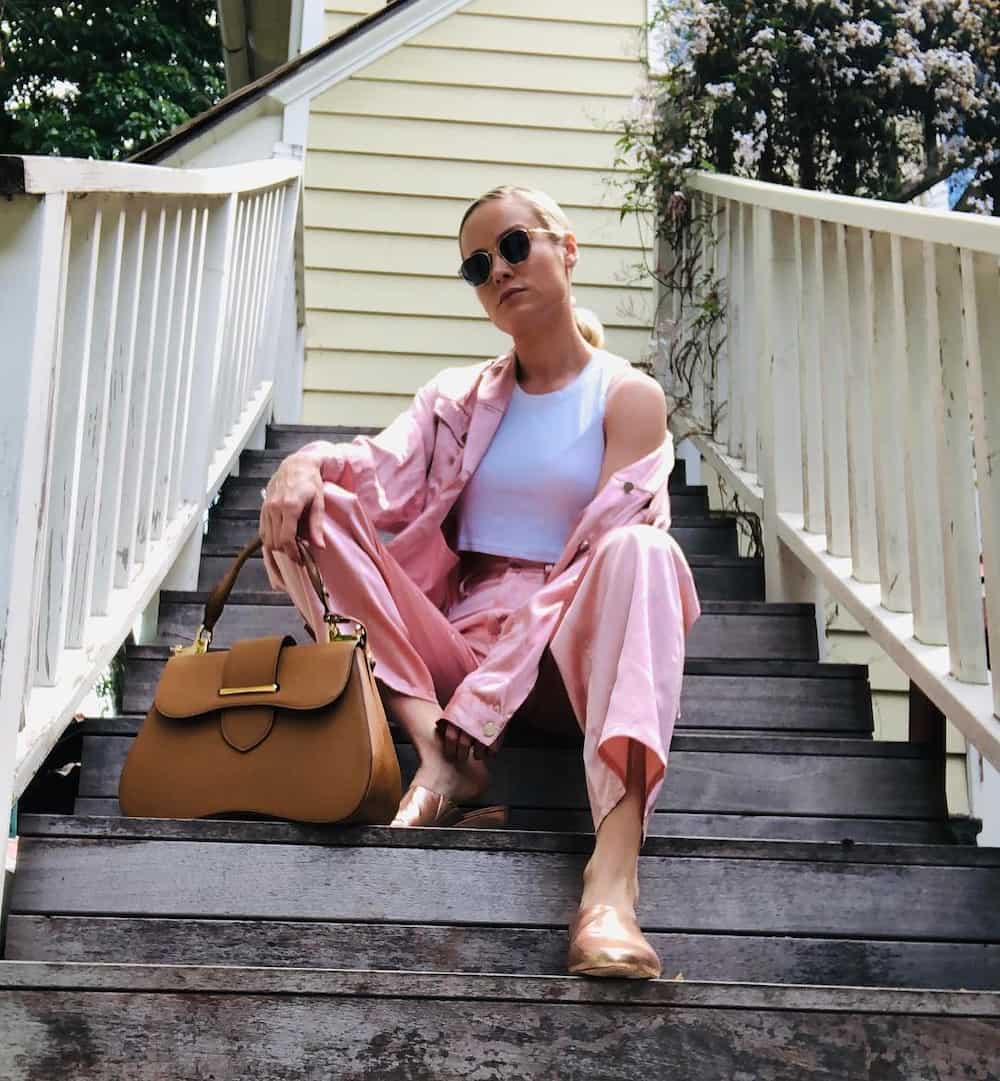 She was born in Sacramento, California, in 1989 with Brie Larson birthday being 1st October. So, Brie Larson age in 2019 is 30.
Her full name is Brie Sidonie Desaulniers. Her parents are Heather Desaulniers (mother) and Sylvain Desaulniers (father). Both are homeopathic chiropractors by profession.
Larson has a sister, Melanie Desaulniers. Being that her father is of French-Canadian descent, her first language is French. As a child, her parents homeschooled the young girl. For this reason, she bonded very closely with her mother. Luckily, this close relationship made her passionate about abstract and innovative experiences. During this period, she shot several movies in her home garage with her cousins comprising the cast.
By the age of six, she set her mind on becoming an actor. To pursue her ambition, she enrolled at the American Conservatory Theater in San Francisco. Larson's admission to the Conservatory made her the youngest ever enrollee at that time.
Regrettably, her parents divorced when she was seven. After divorcing Sylvain, her mother relocated the family to Los Angeles to accommodate Larson's burgeoning ambition, but the divorce resulted in a strained relationship with her father. In Los Angeles, the family occupied a one-room apartment. In an interview with Marie Claire, she revealed how her experiences molded her perspectives on life.
READ ALSO: Angel Locsin bio: net worth, age, family, is she engaged?
Brie Larson height and weight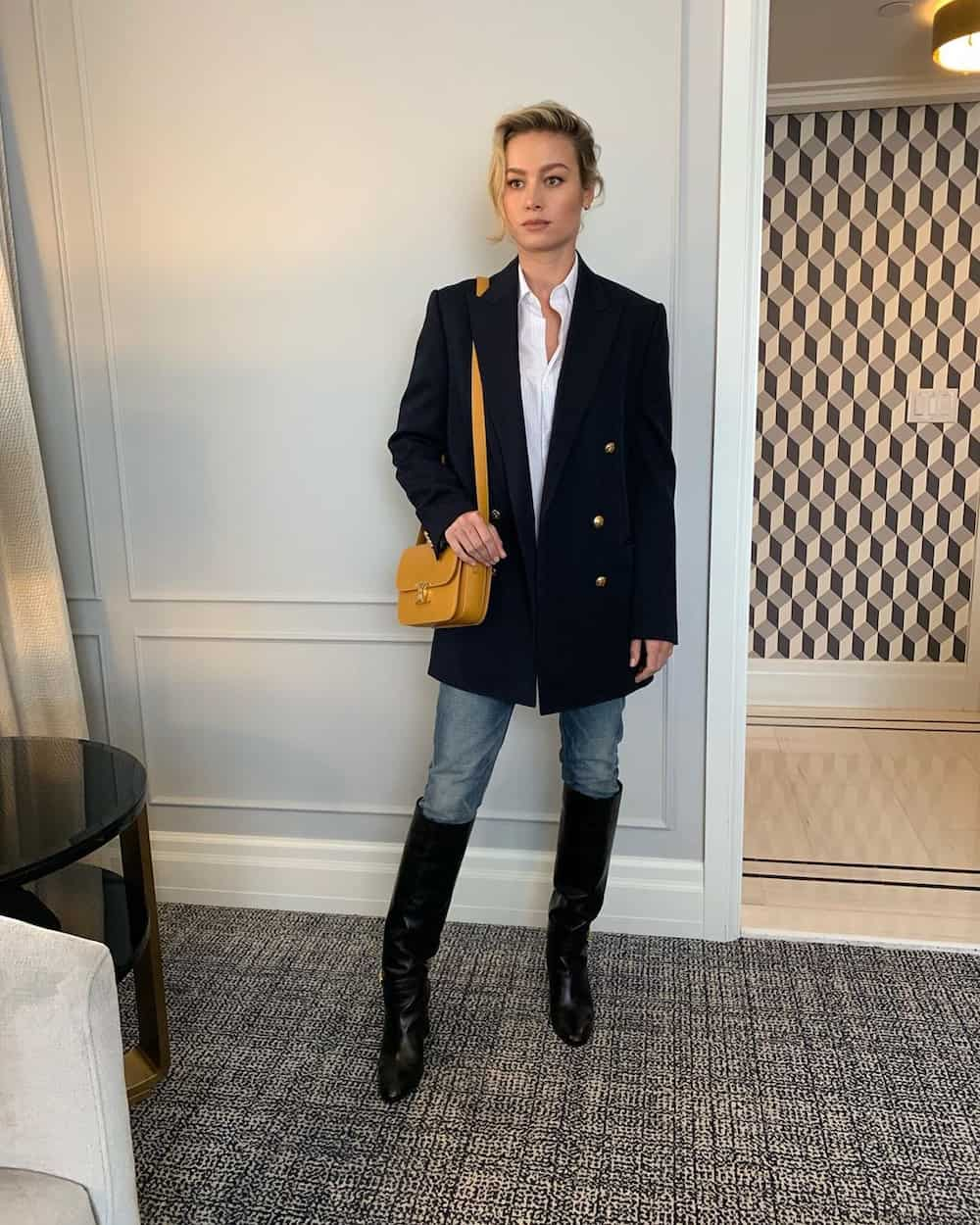 Height: 5' 7"/1.7 m
Weight: 58kg/127.8 lbs
Brie Larson's illustrious rise to stardom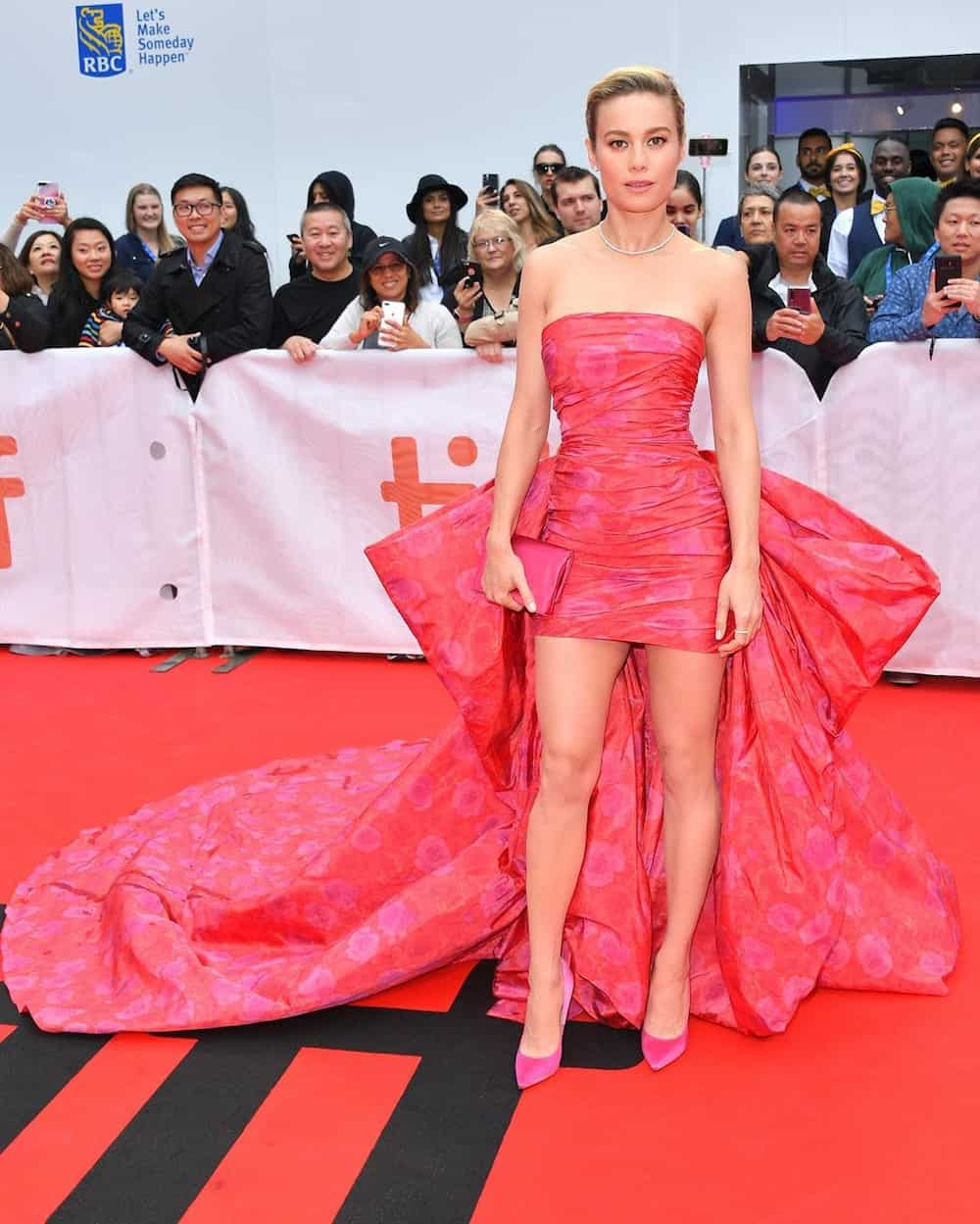 In 1998, she debuted as a child actor on NBC's The Tonight Show with Jay Leno, where she starred in a commercial parody skit. Later, she landed several guest roles on TV. Some notable Brie Larson movies include Spots on Girl Scout, Road Kill, and To Have and To Hold. She later appeared in Touched by an Angel in 1999. Another of her memorable performances is her appearance in Raising Dad, a sitcom that aired between 2001-2002.
As a teen actor, she had a busy calendar. In 2003, Disney Channel cast her as a teen drag racer in the film Right on Track. Besides being an actor, she is also a musician. She recorded a 13 track pop music album in 2005 with Tommy Motola of Universal Records, Finally Out of P.E.
Additionally, Larson starred as the daughter of the lead character in the critically acclaimed TV series, United States of Tara (2009-2011). Also, she played the character of Envy Adams in Scott Pilgrim vs. the World (2010). In 2011, the actress had a role in Rampart (2011), a crime thriller. The next year, she appeared in the comedy 21 Jump Street (2012).
Her impressive performances soon led to her taking on more demanding roles. At the age of 24, she featured in Short Term 12 (2013). Then, she went ahead to costar with Mark Wahlberg in The Gambler (2014) as well as Amy Schumer in 2015's Shipwreck. After these roles, she starred in the film Room (2015).
Notable Brie Larson awards
For her exceptional performances, Larson won an Oscar for Best Performance by an Actress in a Leading Role in the film Room (2015). Larson also has won a BAFTA and Golden Globe Award for her role in the same movie. Other awards she has won include:
Austin Film Critics Association (AFCA): Best Actress, Room (2015), Short Term 12 (2013) and Breakthrough Artists Award, Short Term 12 (2013)
Awards Circuit Community Awards (ACCA): Best Actress in a Leading Role, Room (2015)
Black Film Critics Circle Awards (BFCCA): Best Actress Room (2015) and Best Actress, Short Term 12 (2013)
Canadian Screen Awards (CSA): Performance by an Actress in a Leading Role, Room (2015)
Capri, Hollywood: Capri Actress Award, Room (2015)
Hamptons International Film Festival: Breakthrough Performer, Short Term 12 (2013)
Amazingly, she has won other awards throughout her career as well as nominations in recognition of her acting talent. IMDB has a comprehensive list of the awards she has won.
Who is Brie Larson husband?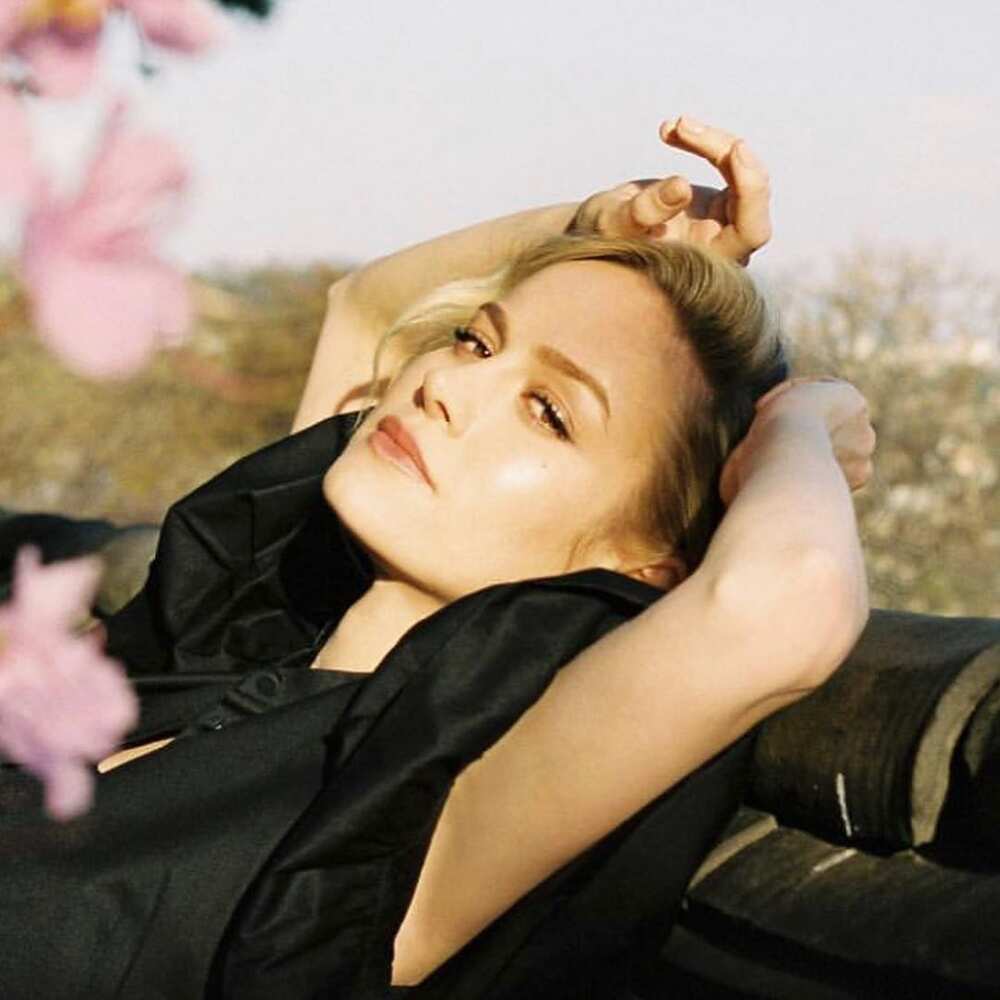 Her impressive acting resume has fans asking whether she is married or not. Well, despite being reticent about her private life, a considerable amount of knowledge about this is present in the public sphere. As of 2019, she is not married. However, the thirty-year-old actress was in a long-term relationship with the musician Alex Greenwald. During this time, Brie Larson Instagram posts gave fans a peek into her private life.
Reportedly, the pair dated for several years before getting engaged in May 2016. After the engagement, the couple cohabited together in their Hollywood Hills home, but reports indicate that Larson and Greenwald ended their two-year engagement some time in 2018. Before dating Greenwald, Larson had dated Codey Linley and Patrick Amedori. Recent reports indicate she is possibly dating the actor Elijah Allan-Blitz.
What is Brie Larson net worth?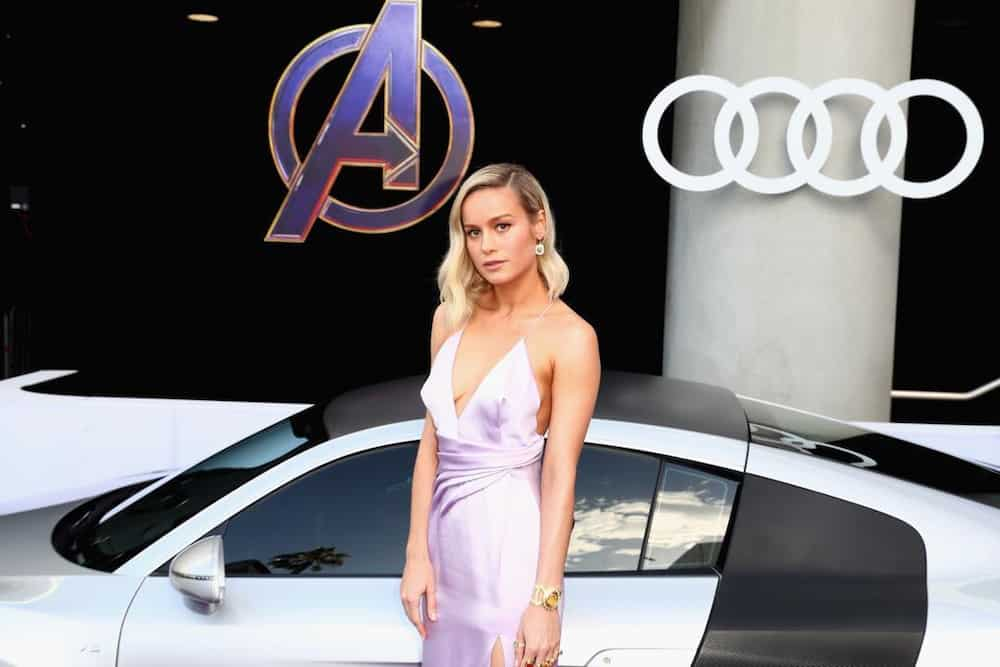 Given that she began her career at a young age, Larson has accumulated a significant fortune over time. As of 2019, celebritynetworth.com estimates her net worth at $10 million. Due to her acting talents, she commands an impressive annual income, which contributes to her net worth. Amazingly, Brie Larson Captain Marvel role earned her $5 million. No doubt, as she continues to mature as an actor, Brie Larson net worth will increase significantly.
As an actress and musician, Brie Larson is an accomplished individual. Her powerful performances are worthy of acclaim from pop-culture aficionados. What's more, she has demonstrated the focus, drive, and commitment in her career. As a result, her star can only continue to shine brighter. With that being said, we wish this multitalented actor success in future endeavors.
READ ALSO: Lea Salonga bio: songs, awards, age, who is she married to?