Joshua Garcia bio: age, height, net worth, latest news
If you are a sucker for boyish charms, then you might have already fallen for ABS-CBN's Joshua Garcia. His character is of the typical nice guy and he has that boy-next-door vibe that girls cannot help but swoon over. This heartthrob may be easily noticed by his charismatic smile and looks, but naturally, it is his genuine personality and skills that truly make him shine.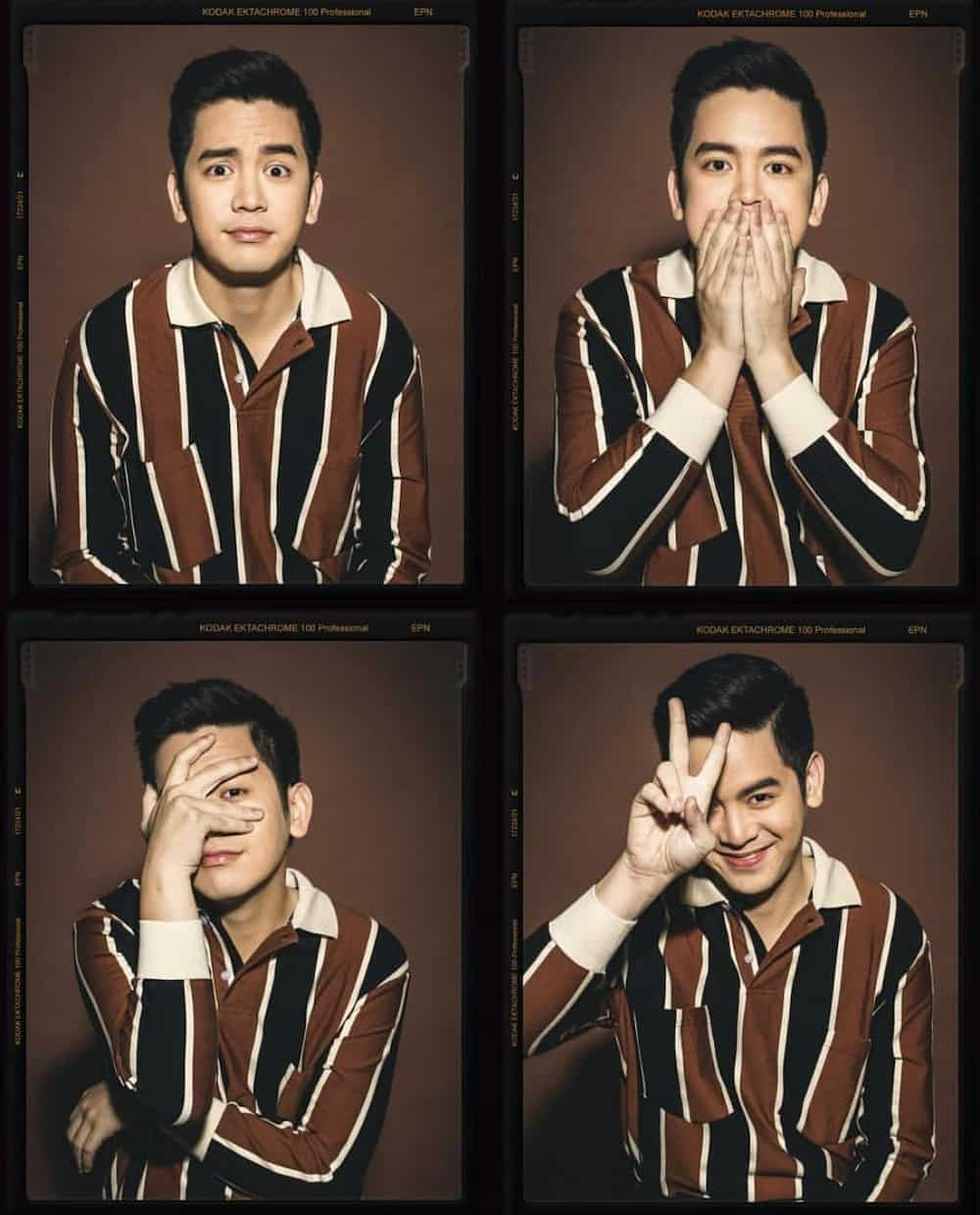 How old is Joshua Garcia? Well, he is just turning 22 years old this 2019 and yet has already shown the acting industry that he has the star qualities to make it big. Despite not being born into the world of acting, the young actor has his humble beginnings and a hardworking nature to thank for what he has become today. Interested to know more about the celebrity behind all the fame and glory of celebrity life?
Joshua Garcia profile summary
Name: Joshua Espineli Garcia
Nickname: Josh
Birthday: October 07, 1997
Zodiac sign: Libra
Height: 5' 11"
Age: 22 years old (2019)
Birthplace: Bauan, Batangas
Mother: Marife Espineli
Father: Geo Garcia
Profession: Actor, model, dancer
Instagram: @garciajoshuae
Fun facts about Joshua Garcia
Based on 'Spotlight on Joshua Garcia' 2018, here are some interesting facts about the star:
When he turned 21 years old, his goal was to buy a house after financing his older sister's studies.
He describes his childhood days as being 'batang kalye' and that he had many groups of friends. He says he maintains a close relationship with them even at present.
He never gets tired of watching supernatural films.
He mentioned that he wants to work with John Lloyd Cruz.
If he were to be an ice cream flavor, he would be cookies and cream.
His three tips on 'paano magpakilig' or 'how to win a girl over' are: Be funny and joke around, be charming and, let her know how much you like her.
His least favorite chore is doing laundry.
As a videoke goer, he can sing 'Isang Linggong Pag-Ibig' and 'Pusong Bato' by heart.
His favorite 'kontrabida' or antagonist is actress Eula Valdez.
Contrary to the controversial internet discussion, he does not mind pineapples on pizza.
He is a computer geek and a badminton player.
If he was not in show business, he says he would be finishing his studies and training to become a soldier.
As an actor and celebrity, he finds the different roles he has to embody challenging as well as social media.
He considers his time in the Pinoy Big Brother house as one of his biggest achievements because that is what jump started his whole career.
The actor would choose computer games over food.
The things he likes about himself are his courteous, god-fearing, and responsible natures.
Meanwhile, he dislikes that he is lazy (at times), finds it hard to wake up in the morning and is not a morning person in general.
His favorite foods are Ramen, his dad's binagoongan, and Jollibee's Yum burger.
READ ALSO: Joshua Garcia comments on Kathryn Bernardo's viral photos
Joshua Garcia movies and TV shows
Just like many other hopeful dreamers, Garcia's road to fame started from the Philippine reality show 'Pinoy Big Brother' (PBB). Many well-known celebrities at present such as Sam Milby, Kim Chiu, Gerald Anderson, and even James Reid were discovered on the program.
Garcia was in 6th place and the 14th person to be eliminated from the 'Pinoy Big Brother: All In' 2014 cycle. Fortunately, PBB's 'Tatay's Boy ng Batangas' was well-accepted and recognized by both the public and producers. From there, he became a young talent for Star Magic and worked hard to grow his career.
Before becoming an actor, Joshua had some dancing experience in Batangas. He was part of the cultural dance group 'Sining Kumintang'. His dancing skills were utilized when he was cast as a performer in ABS-CBN's longest-running musical variety show called 'ASAP' in 2015 as a former PBB housemate. In the same year, he acted alongside Jerome Ponce and former fellow PBB housemates, Jane Oineza and Loisa Andalio, in the remake of the 1986 soap 'Nasaan Ka Nang Kailangan Kita'.
As he began to have more appearances, Joshua bagged his first supporting role in the romantic-drama movie 'You're still the One' where he played 'Ericson'. He later on appeared in an episode of the teen comedy series 'Luv U' as 'Dionard'.
In 2016, he had the opportunity to act in an episode of the drama anthology 'Maalaala Mo Kaya' and the dramatization of actual cases on 'Ipaglaban Mo'. Here, Joshua managed to portray more sides of his acting capabilities. Acting jobs kept coming and Joshua played Zosimo Cruz in the family melodrama afternoon series 'The Greatest Love'.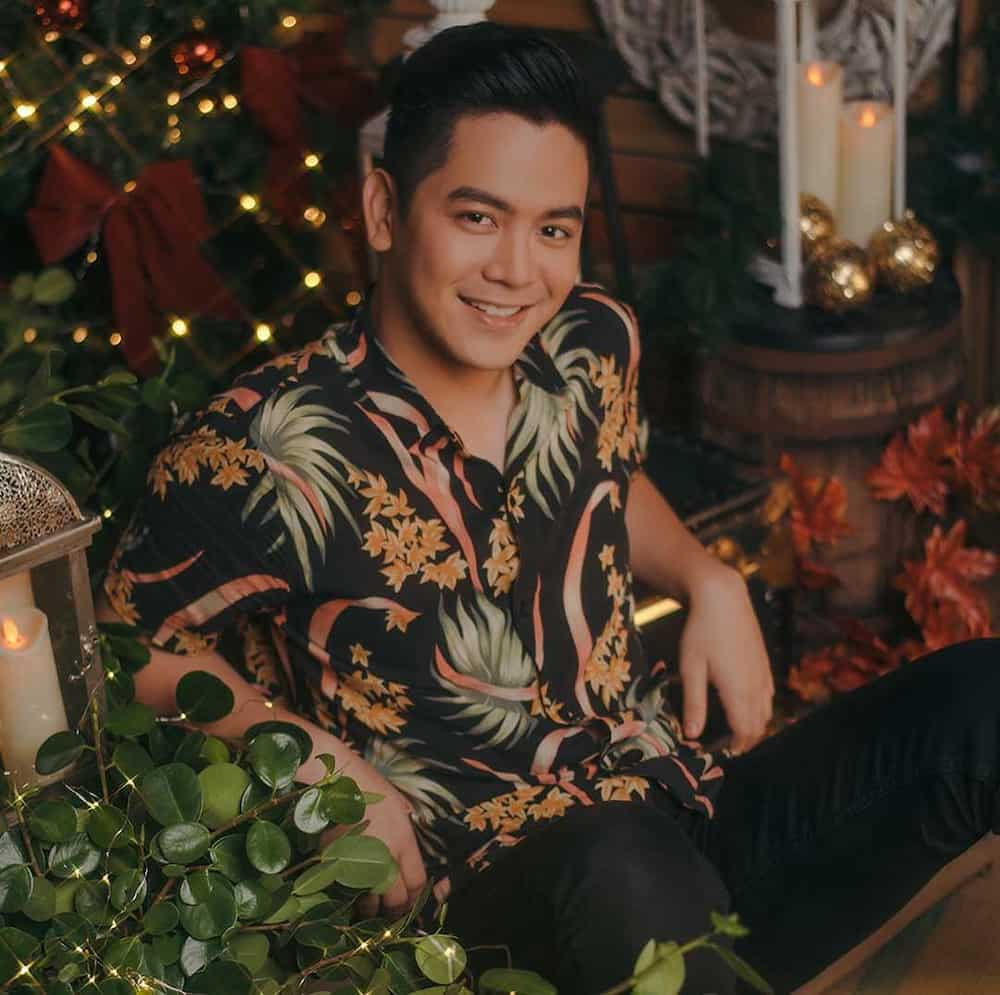 Slowly, he was growing his presence as both a movie and TV actor. Finally, he was cast alongside power couple Daniel Padilla and Kathryn Bernardo in the movie 'Barcelona: a Love Untold' in 2016. Despite playing a supporting role as 'Tonying', the cousin of Daniel Padilla's character, this opportunity was the one that kick-started his road to fame.
Joshua Garcia and his rise to fame
Joshua landed his first lead role in the teen romantic film 'Vince, Kath, and James' (2016). He plays the lovable yet torpe role of Vince in a love triangle among actress Julia Barretto (Kath) and Ronnie Alonte (James).
In the next year, he was Julia Barretto's leading man once again in the romance movie 'Love You to the Stars and Back'. He captured everyone's heart as 'Caloy', a young man facing many battles in life such as leukemia and his complicated family situation.
His grasp on the role earned him a nomination for Best Actor in the 2018 FAMAS awards. Because of their undeniable chemistry, Joshua and Julia both continued starring in movies together like 'Unexpectedly Yours' (2017) and 'I Love You, Hater' (2018).
After several light-hearted roles in film, Joshua wowed everyone with his powerful acting of the role of 'Joseph' in the Kapamilya primetime TV Series 'The Good Son'. The mystery-drama had Joshua breaking down in tears on camera as he shows his talent in drawing out emotions. His character was an emotional rollercoaster that he had to master from showing anger and depression to vulnerability as his character devotes himself into following the investigation of the murder of his father. His acting abilities in the series truly showed just how much of a promising actor he is.
Joshua Garcia latest news and family
Joshua is still continually honing his acting skills and is busy with projects after finishing his most recent romance TV series 'Ngayon at Kailanman' (August 2019-January 2019) which he starred with former sweetheart Julia Barretto.
Presently (2019), he is part of another primetime Kapamilya series called 'The Killer Bride'. This time, the show is of the drama and horror genre and he acts alongside Janella and Maja Salvador.
When it comes to Joshua Garcia movies, fans have to be a bit more patient as his most recent film is still in the making. The movie, titled 'Block Z', is heart-racing zombie film that features the leads Joshua Garcia as 'Lucas' and Julia Baretto as 'PJ'. It is set to come out in the year 2020.
In terms of family, Joshua is truly a daddy's boy. Because of their hardships regarding money and their family situation, he admires and appreciates his father a great deal.
In an interview with talk show 'Magandang Buhay' in 2017, the actor could not help but cry as he recalls how his father did everything to give them what they needed despite their circumstances. Joshua spent his early years being raised by his grandmother and priest uncle and only went to live with his father when his uncle was transferred to a different diocese. His mother, on the other hand, was working overseas. Joshua also has a sister, Lorenza Mae Garcia, who is just a year older than him.
Additionally, Joshua has not kept it a secret that he is from a broken family. His father, Geo Garcia, and mother, Marife Espineli, separated when he was just a year old. Both of his parents went on to marry other people and since Joshua is staying with his father, he is with the company of his stepmother and three younger half-siblings. On the other hand, he has two maternal half-siblings.
Joshua Garcia house and net worth
Joshua's inspiring rags to riches journey shows just how much he had to endure before reaching what he has in front of him today. The Joshua Garcia net worth may not be one of the largest sum in the industry but the star does know the value of hard work. Joshua has been saving up all his earnings for one of his top priorities, buying a house. This means putting aside all unnecessary wants so he could save enough to achieve one of his dreams.
Finally, in February 2019, his dream came true. The three-story townhouse is something he bought as a gift for his father. With multiple endorsements coming in and even projects, Joshua hopes that he could save enough money once again but this time to buy his own dream house.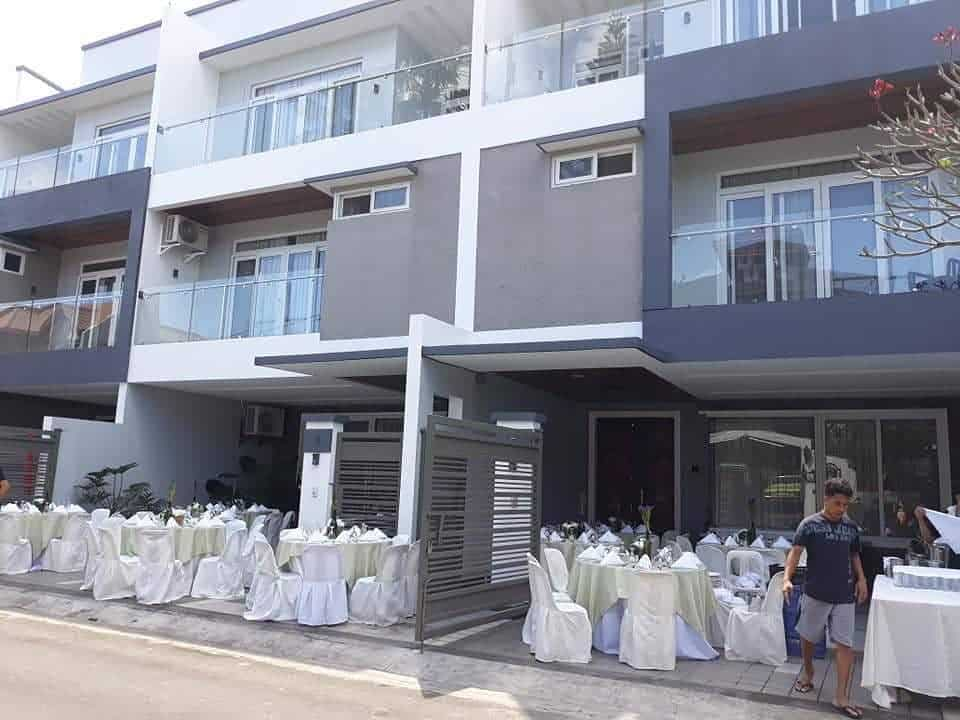 Joshua Garcia love life
When people mention anything related to a Joshua Garcia girlfriend story, the first person to come to mind is none other than fellow ABS-CBN talent Julia Barretto. Unlike Joshua, Julia is from a family of celebrities and is just one of the many famous Barretto actresses in the Kapamilya industry. She is the daughter of Marjorie Barretto and the niece of Gretchen and Claudine Barretto.
At first, the relationship was only an on-screen partnership for the duo but as time passed, Joshua found himself falling for the actress even off-screen. Other than the little love triangle he was involved in during his PBB days with Jane Oineza and Loisa Andalio, this was Joshua's first shot at a relationship as a celebrity.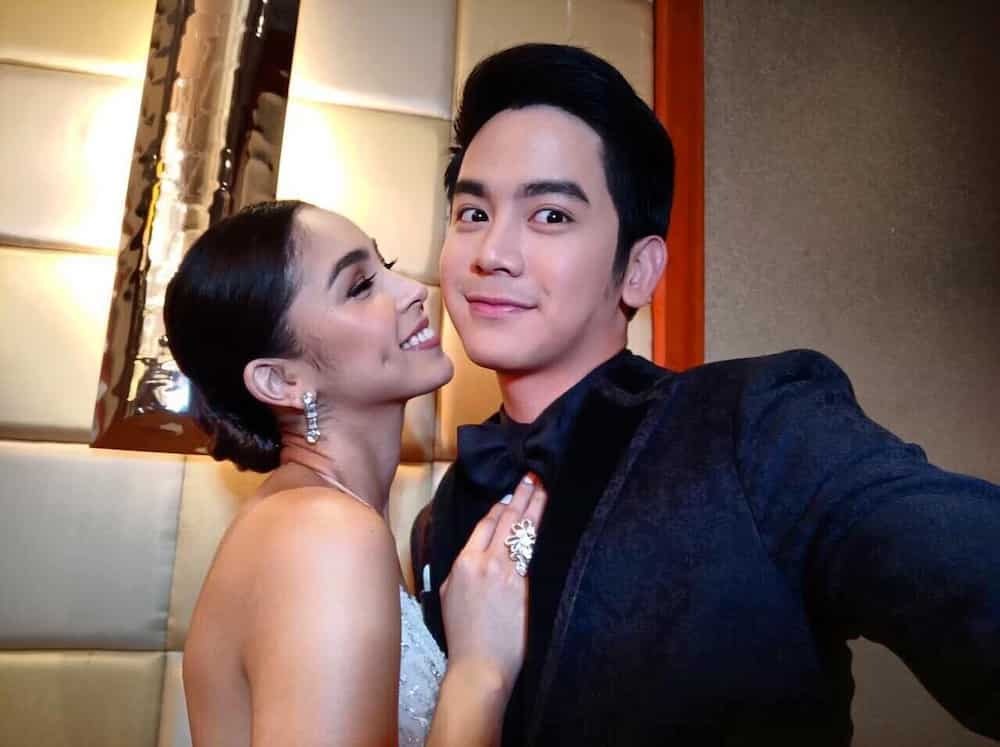 READ ALSO: New look ni Joshua Garcia, umani ng samu't-saring reaksiyon
With Joshua and Julia's steady projects together, people were rooting for their love team to become the real deal. On August 20, 2017, Joshua finally admitted during one of their 'Love You to the Stars and Back' press conferences that he is indeed courting the then 20-year old actress.
On the following month after the courting announcement, the pair attended the Star Magic Red Carpet ball together looking like a real couple but still remaining unofficial in the eyes of the press. It was obvious where everything was heading as they grew closer to each other and their actions and social media posts spoke for themselves.
As December came, Joshua was already spending time with Julia and her family. He tagged along on their December 2017 trip to Hokkaido Japan and even posted some adorable photos of them in the snow. Julia's BFF, Erich Gonzales, also posted Instagram stories that show how inseparable the two were during the whole trip.
JoshLia: Joshua Garcia and Julia Barretto
At this point, everyone already knew they were an item and the JoshLia (Joshua and Julia's love team name) fanbase just grew even bigger as the audience became fonder of their partnership. Their natural chemistry was a joy to watch and their relationship was truly what people would call 'relationship goals'. It wasn't until April 03, 2019 that they officially announced via their individual Instagram stories that they were already celebrating their second anniversary.
Of course, the couple's romance was not free of conflicts. March 2018 was a hard time for the pair as a controversial Instagram direct message shook their steady and healthy relationship. Joshua allegedly messaged a girl (@danerhea) on the photo-sharing app regarding one of her photos, which is of her in a one-piece bathing suit. Naturally, she was surprised that the actor took notice of her as he messaged 'Art photo'. She captured some screenshots and took to Twitter to express her surprise.
The post quickly blew up and people were calling Joshua out for messaging a girl when he already had Julia. Because of this, rumors of Joshua and Julia breaking up spread like wildfire. In an interview with Boy Abunda, Joshua wore his heart on his sleeve as he gave an emotional apology to his sweetheart Julia for the incident.
He explained that he had no other intention when he sent that message and that all the judgment he received online took a big toll on him. He also confirmed that a fight broke out between him and Julia, but they were not broken up and he was slowly trying to regain her trust.
Joshua and Julia came out of that episode even stronger than before but unfortunately, things for them took an unexpected turn. Fans noticed a slight change between the two actors and rumors of their break up were flying around yet again. This time, the fans were not wrong.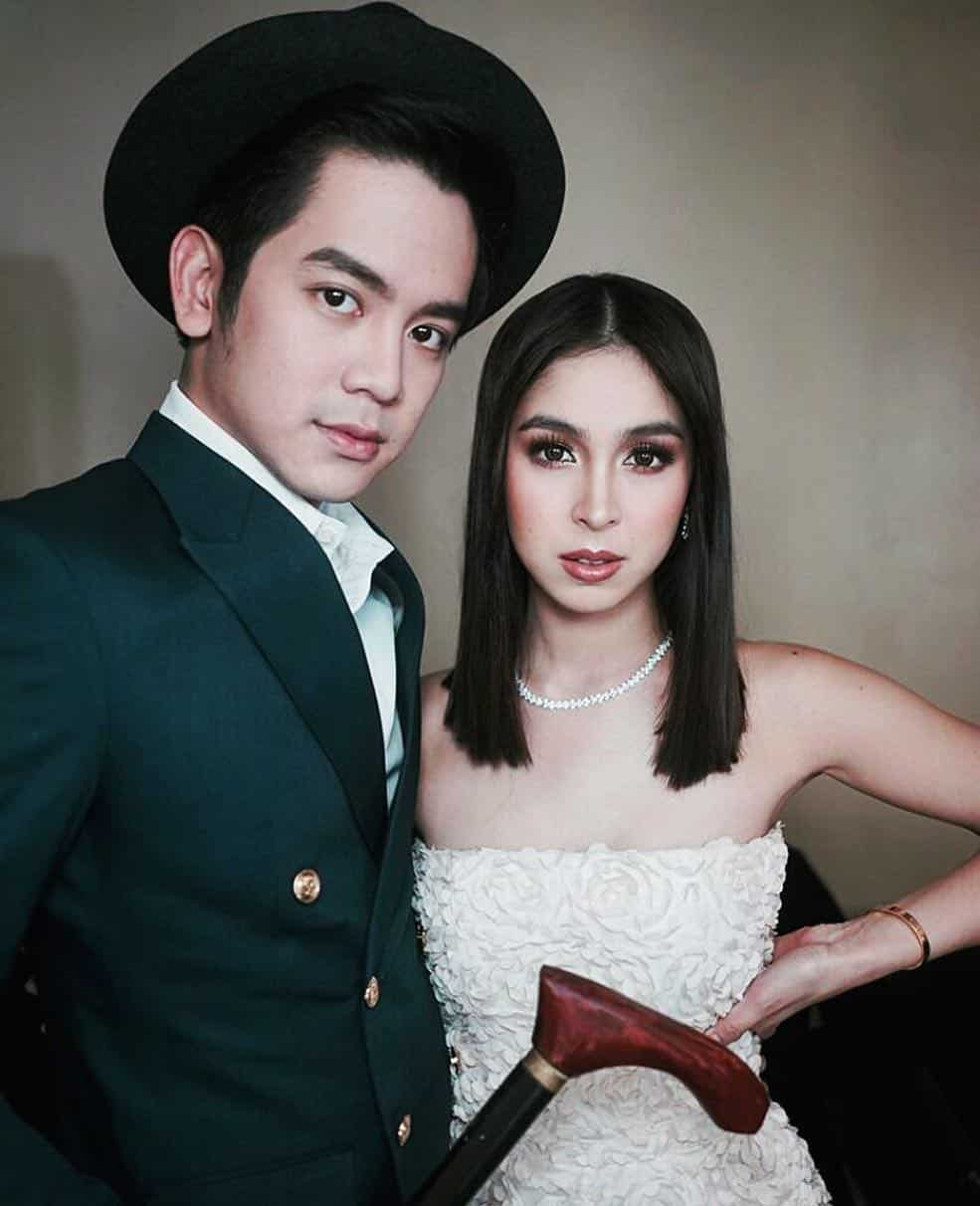 Sometime in June 2019, just months after celebrating their second anniversary, Julia confirmed that she and Joshua are going back to where they started- best friends. Joshua and Julia explain that their break up is a mutual decision and does not involve any third party of any sort. Aside from this, both are open-minded to whatever can happen in the future such as the possibility of getting back together.
Joshua Garcia vs. Gerald Anderson
So now the off-screen romance has officially turned into just an on-screen romance once again. Hopeful JoshLia fans were crushed by the news but nevertheless, continued to support their idols. Things changed when fans found out something about Julia that may have resulted in the broken tandem.
Before Joshua Garcia and Julia Barretto's separation, Julia was away in Japan taping a romance movie titled 'In Between Maybes' with well-known actor Gerald Anderson. As people thought that Julia was no more than just a leading lady in the film, people were surprised to see a photo of Gerald and Julia together at a party.
READ ALSO: Dennis Padilla shares his honest feelings about daughter's ex-BF Joshua Garcia
This would not have been a problem since Julia and Joshua's relationship status had already been settled to just friends, but for Gerald, that was not the case. The 30-year old actor was still currently in a relationship with actress Bea Alonzo.
In an instant, Julia Barretto was the bad guy in the eyes of the netizens. She has since denied any romantic affiliation with Gerald but the actor has admitted to having spoken with Julia's father about the topic of courtship.
With the Julia-Gerald-Bea love triangle, where does that leave the nation's supportive boyfriend-turned-best friend, Joshua Garcia? Well, the answer is 'in the shadows'. The actor has refused to openly make comments about the issue and has even been supportive of Julia to overcome her bashers. He even goes as far as calling Julia 'the strongest girl he knows' and that she can overcome whatever comes her way.
Although Joshua has chosen to stay out of this controversy, he did have some 'cryptic posts' on Instagram that did not go unnoticed by his loyal fans. Whether these bear a deeper meaning or not, netizens are very vocal about letting Joshua know that they are on his side.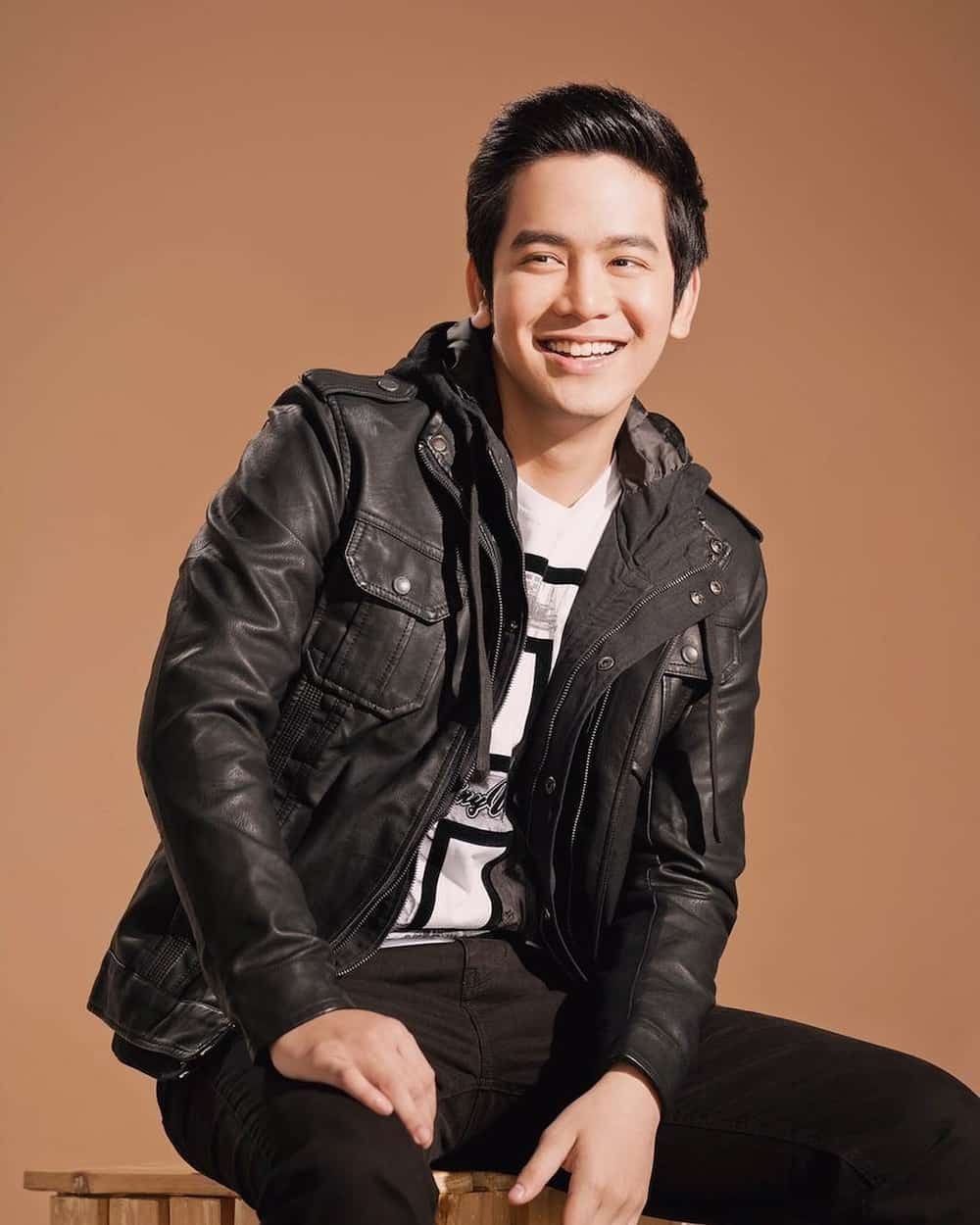 Just a few years ago, Joshua Garcia was just a hopeful boy from Batangas and now he is one of the entertainment industry's leading actors. Despite a rather shaky boat ride in romance this year, Joshua keeps showing his fans that he has both the resilience and talent to become a great actor. Being called the next 'John Lloyd Cruz' of show business, it is no question that more projects, endorsements, and maybe even love awaits the promising actor!
READ ALSO: Julia Barretto & Joshua's recent video had more dislikes than likes; netizens react
Source: KAMI.com.gh