Hwarang cast: real names, age, height (pictures of characters)
The cast of Hwarang has certainly made their mark after appearing in the highly-rated KBS Korean Drama in 2016. The Hwarang cast, which is composed of many big names, includes 'She Was Pretty' actor Park Seo Joon, 'Ms. Hammurabi' actress Go Ara and 'Strong Woman: Do Bong Soon' actor Park Hyung Sik as the three main actors; but of course, who can forget other prominent actors like BTS's Kim Taehyung and SHINee's Choi Minho's roles in the drama?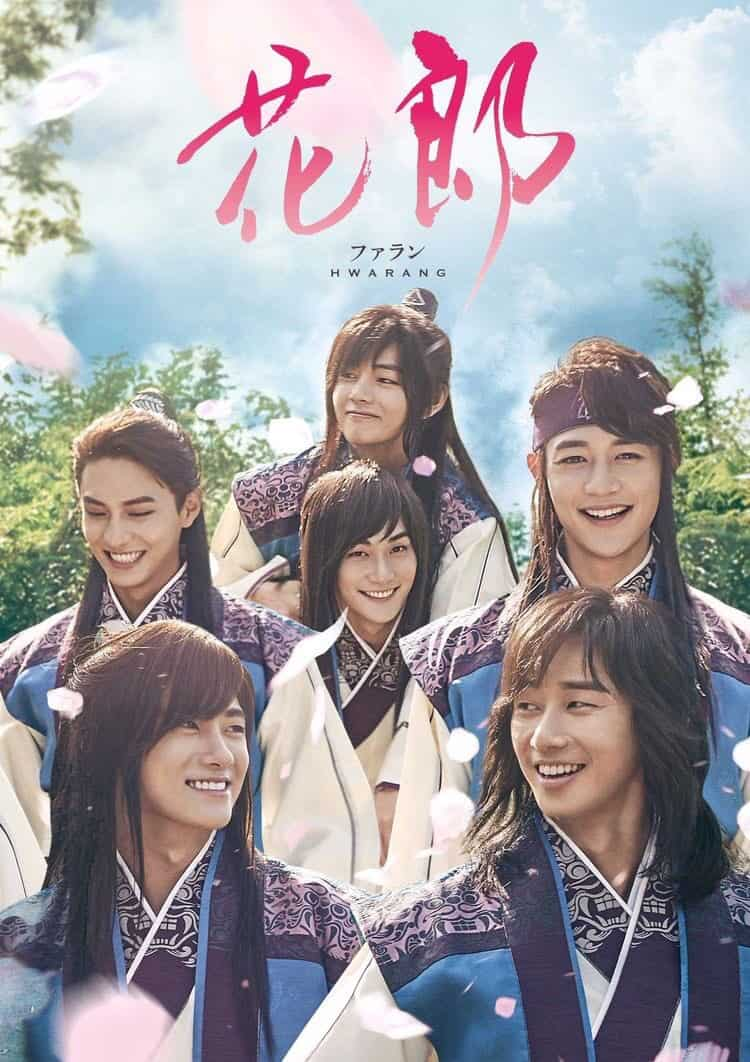 The TV series, along with others like 'The Emperor: Owner of the Mask' and 'The Princess' Man', is an interesting period drama set in the olden times of Korea. With 'Hwarang' meaning 'Flowering Knights', the six dashing actors gave justice to the series title and charmed their way into everyone's hearts.
Hwarang cast names: The Flowering Knights
Naturally, falling in love with the show entails knowing the Hwarang cast characters like Soo Ho Rang and Ban Ryu Rang. However, now it's time to get to know the actors behind the characters in the historical-romantic drama.
1. Park Seo Joon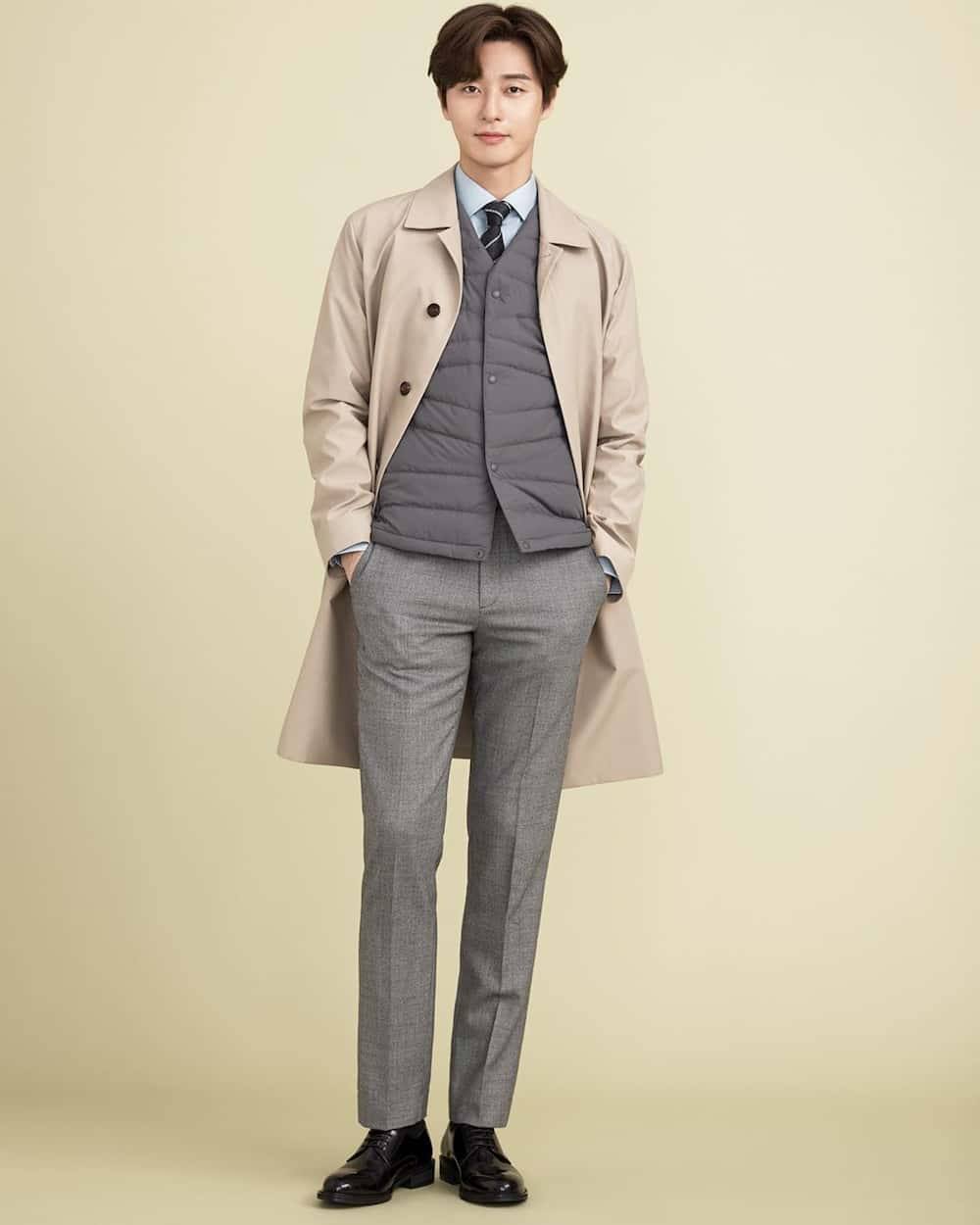 Character: Moo Myung / Sun Woo Rang
Birthday: December 16, 1988 (Sagittarius)
Age: 30 years old (2019)
Height: 185 cm
Fun facts
In the list of the Hwarang cast ages, Park Seo Joon is actually the oldest of the six Flowering Knights.
His birth name is Park Yong-Gyu and was born in Seoul, South Korea.
Before embarking on his acting career, he had already enlisted himself in the military and had completed his mandatory military service in 2010, just a year before his acting debut in 2011.
In terms of surprising friendships, he is close to 'Dream High 2' co-star Hyorin who is a member of an idol group SISTAR.
In terms of roles, the actor says he is open to portraying a gay character.
Additionally, he also does some singing in Korean drama OSTs.
His debut in the entertainment industry was through an appearance in Bang Yong-Guk's 'I Remember' music video.
Social media
2. Park Hyung Sik
Character: Sam Maek Jong / Ji Dwi Rang
Birthday: November 16, 1991 (Scorpio)
Age: 27 (2019)
Height: 184 cm
Fun facts
His name, 'Hyung Sik' was given to him by a Buddhist monk. Additionally, his mother and grandmother are also Buddhists.
Park Hyung Sik is the visual and one of the vocalists of the 9-member Kpop group called 'ZE:A'.
He is also part of the 'ZE:A' sub-unit called 'ZE:A-FIVE'.
Having debuted in 2012, his first lead role did not come until 2017 wherein he starred as An Min Hyuk in the popular romantic comedy 'Strong Woman: Do Bong Soon'.
Park Hyung Sik spent 7 to 8 years studying the art of Gumdo or Modern Korean Martial Arts.
Together with his hobbies; fencing, skiing, and playing games, Park Hyung Sik paints the picture of an athletic type.
In terms of acting, Hwarang is not the first time he has worked with co-star Jo Yoon-Woo. The pair had actually shared a set in the series 'The Heirs'.
Social media
3. Do Ji Han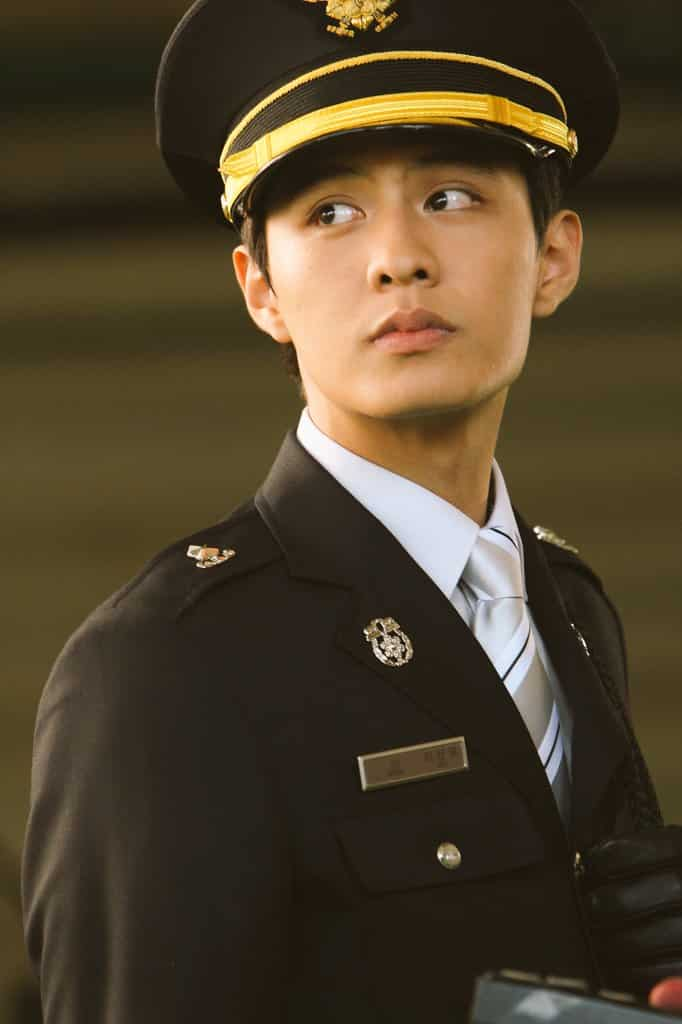 Character: Ban Ryu Rang
Birthday: September 24, 1991 (Libra)
Age: 27
Height: 180 cm
Fun facts
His birth name is Do Geum-Mo and was born in Daejeon, South Korea.
Do Ji Han's dream of becoming an actor was not an easy path as his parents were not in favor of his plans. Naturally, he rebelled at their opposition.
His parents were so against the idea of him in the acting industry that they sent him abroad for two years in hopes that he would change his mind. He came back to Korea with the same determination to become an actor.
The country he was sent to was China, which is the reason why he is fluent in Chinese.
He is under Yuleum Entertainment.
He plays instruments too like the guitar and drums.
Social media
Instagram: @dojihan
4. Choi Minho
Character: Soo Ho Rang
Birthday: December 9, 1991 (Sagittarius)
Age: 27 (2019)
Height: 181 cm
Fun facts
He was born in Incheon, Korea and graduated with a degree in Arts and Culture Film at Konkuk University.
Choi Minho has already made a name for himself as a member of the popular Kpop idol boy group 'SHINee' before dabbling into acting.
His role in SHINee is main rapper, vocalist, and visual.
Known as the idol groups' 'Flaming charisma', the idol-turned-actor also did some modeling for Ha Sang Baek's "Seoul Collection F/W 08-09" before entering the idol life.
He also already met first lady Melania Trump and his presence managed to 'steal the spotlight' from her when she visited Korea in 2018.
Just like his father, who is a former soccer player and now a famous soccer team manager, Minho enjoys playing soccer and is skilled in the sport.
Social media
Instagram: @shinee (official SHINee account)
5. Cho Yoon-Woo
Character: Yeo Wool Rang
Birthday: July 27, 1991 (Leo)
Age: 28 (2019)
Height: 183 cm
Fun facts
It turns out, 'Hwarang' is not the only thing flower-related that actor Cho Yoon-Woo starred in. The actor actually made his acting debut with another flowering drama entitled 'Flower Boy Ramen Shop'.
He is a graduate of Dong-Ah Broadcasting College as a Broadcasting and Entertainment Major.
In total, he has acted in approximately 13 drama series already.
He is close with the five other Hwarang cast members.
He has some pictures of his cats posted on his Instagram.
He is currently fulfilling his mandatory military service this 2019.
Social media
6. Kim Taehyung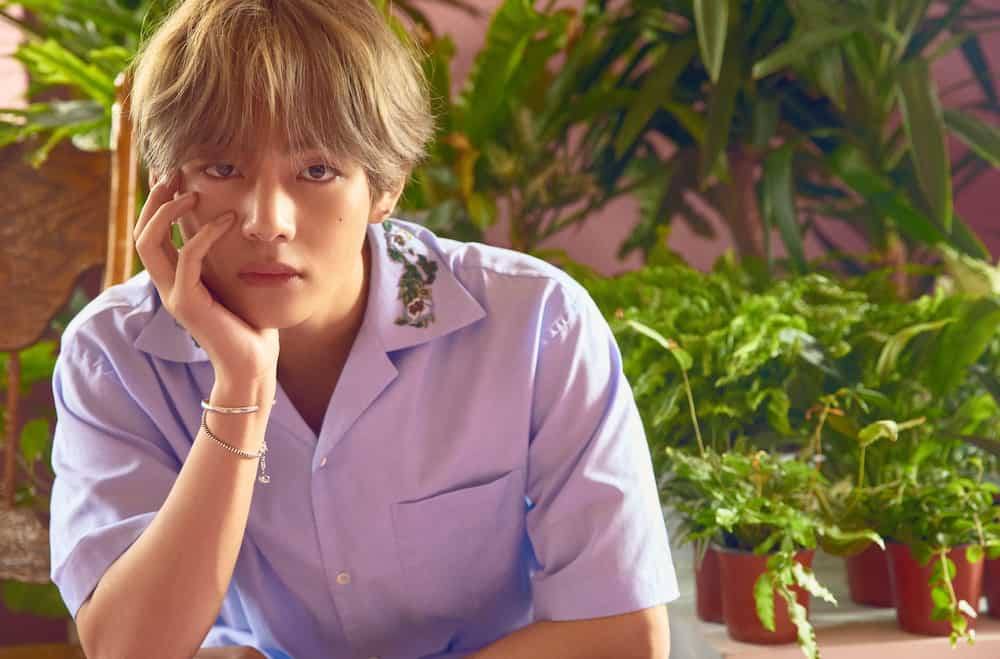 Character: Han Sung Rang
Birthday: December 30, 1995 (Capricorn)
Age: 23 (2019)
Height: 178 cm
Fun facts
He is part of the world-famous Kpop boy group BTS or Bangtan Seonyeondan.
As one of the vocalists and visuals of the group, he was actually kept secret as a 'hidden member' of the group while preparing for their debut and was the last to be revealed to the public.
As a result, he was not included in most pre-debut vlogs and events that BTS attended. He, later on, revealed that all this made him feel lonely despite being the group's 'secret weapon'.
His group nickname is 'V' and it stands for 'victory'.
In 2017, Kim Tae Hyung was named TC Candler's Most Handsome Face out of 100 candidates and in 2018, he ranked 5th.
Straying away from the visual matters, Kim Tae-Hyung or V is a bit quirky personality-wise.
It is known amongst fans that the BTS vocalist is not fond of wearing shoes.
BTS members have also described him as strange or weird multiple times since he is known to have a 4D personality.
Social media
Instagram: @bts.bighitofficial (official BTS account)
Hwarang cast queen, princess, and A-Ro
The ladies in the cast include the following:
7. Go Ara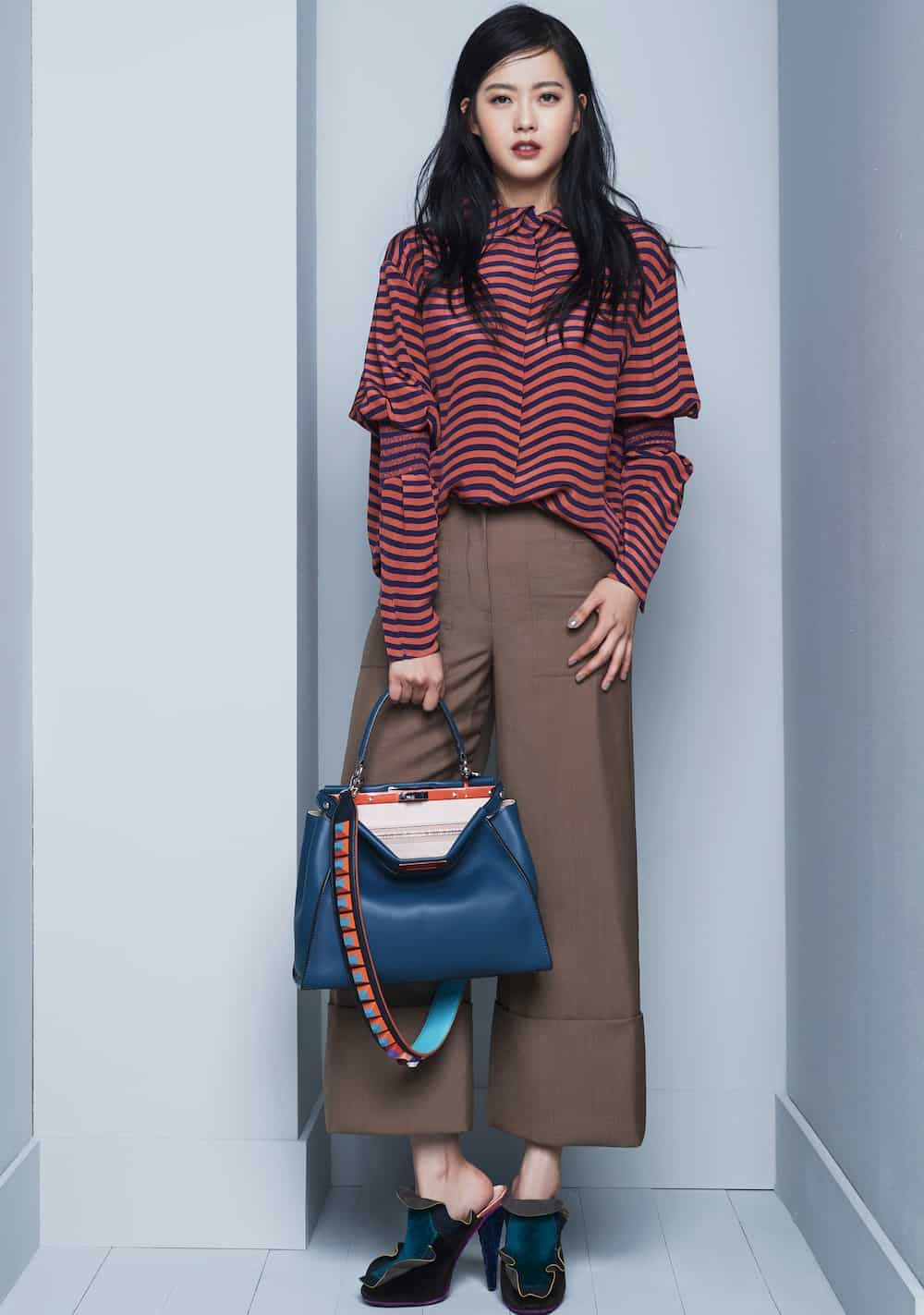 Character: A-Ro
Birthday: February 11, 1990 (Aquarius)
Age: 29 (2019)
Height: 170 cm
Fun facts
Her birthplace is Jinju, South Korea, and her father worked in the military.
She auditioned for SM entertainment when she was only a junior high student because of a friend's recommendation.
In 2003, she won the SM Entertainment Teen Model Contest.
The actress made her film debut not in a Korean film but a Japanese-Mongolian one.
She played Mistress Khulan in the movie "Genghis Khan: To the Ends of the Earth and Sea" in 2007.
She is a lover of music and can play the flute as a hobby.
She is known to work hard and do whatever it takes when she gets a role. In Reply 1994, Go Ara cut her hair off and gained almost 20 pounds for her role despite critics saying that it could ruin her image.
Social media
Twitter: @FloARA211
Instagram: @ara_go_0211
Facebook: @floara211
Seo Ye-Ji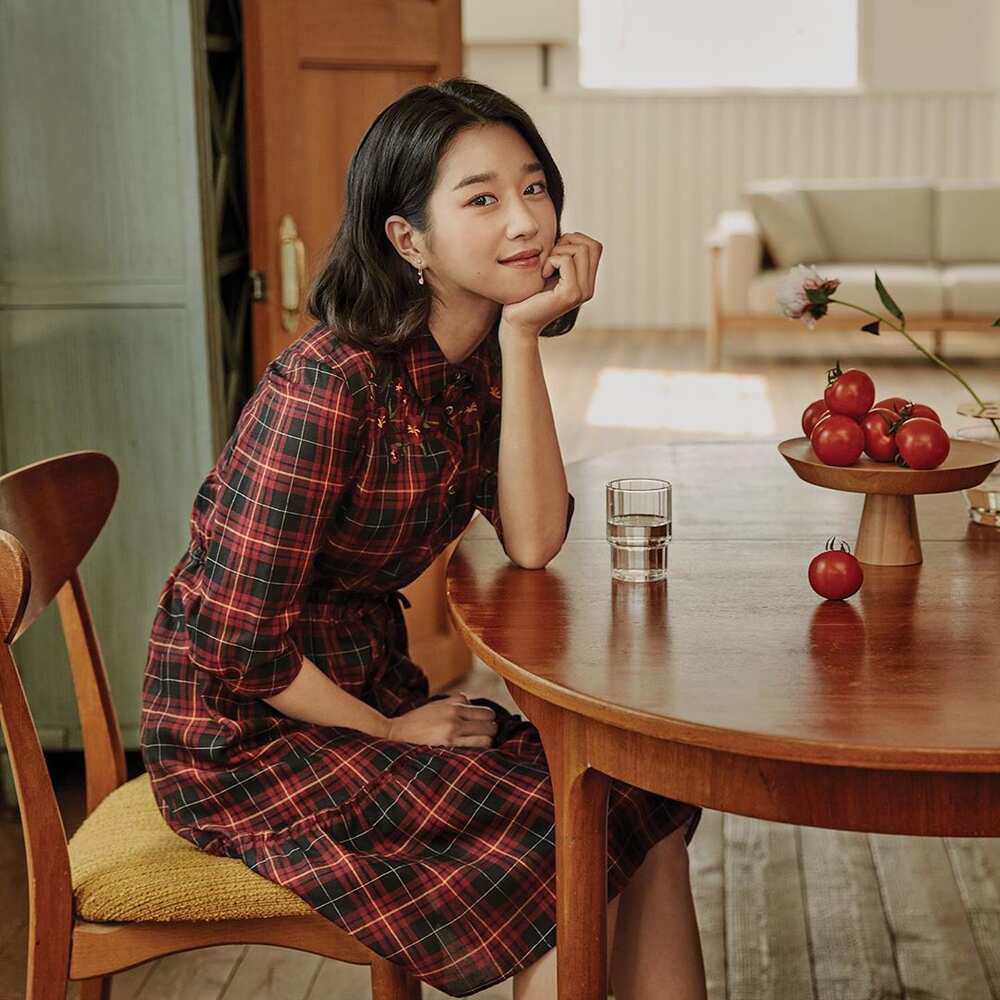 Character: Princess Sookmyung
Birthday: April 6, 1990 (Aries)
Age: 29 (2019)
Height: 169 cm
Fun Facts:
She originally wanted to become a news anchor instead of an actress.
Although she is born in Seoul, South Korea, she studied abroad, specifically in Spain, for two years.
She took Journalism as a major in Spain.
She landed her first lead role in the series 'Moorim School'
You can spot her in BigBang's 'Let's Not Fall in Love' music video.
In the program 'World Changing Quiz Show', she showcases her Spanish skills as well as her special education.
Social Media:
Instagram: @seo_yea_ji
Kim Ji-Soo
Character: Queen Jisoo
Birthday: October 24, 1972 (Scorpio)
Age: 46 (2019)
Height: 167cm
Fun Facts:
Her birth name is Yang Sung-Yoon and she was born in Jeongseon County in the Gangwon Province, South Korea.
Before her roles in film, Kim Ji-Soo was a television actress. She did this for over a decade before finally venturing into the world of film.
She debuted in acting in the year 1992.
She studied in KyungHee University majoring in acting.
Excluding Hwarang, she has been in around 12 drama series and 10 movies.
She won Best Actress for her role in "This Charming Girl" at the 2005 Singapore International Film Festival as well as three 'Best New Actress' awards in three other Korean award ceremonies.
Social Media:
Instagram: @soo146
Now that you know the meaning of the series title, the Hwarang cast birthdays, and that Park Seo Joon is the tallest if we were to line them up according to the Hwarang cast height, you've reached the deep end in admiring the people of Kingdom Silla.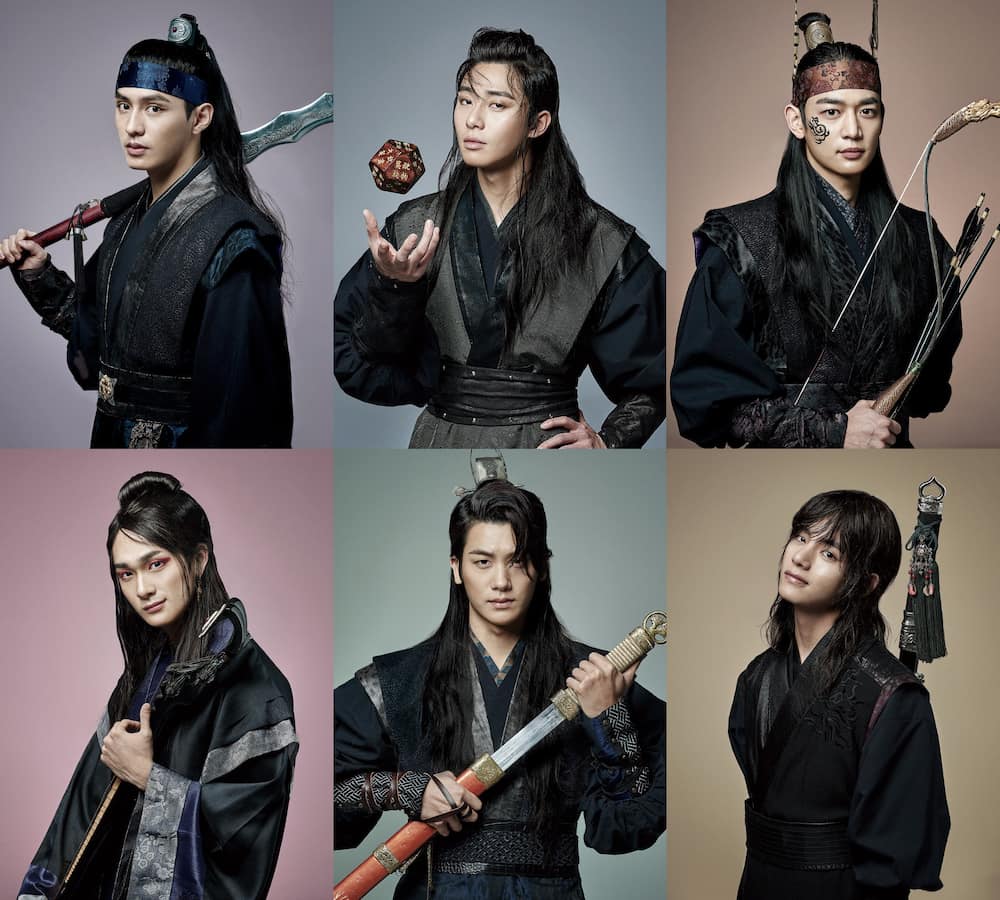 We have these handfuls of actors and actresses to thank for the great experience watching "Hwarang: The Poet Warrior Youth. If you haven't watched it yet, then get ready for beautiful faces, well-appreciated bromance and the secrets that lie behind the identity of Hwarang's dog bird.
Source: KAMI.com.gh