Who is Fe Del Mundo and what are her greatest achievements?
You cannot lack good words to describe Dr Fe Del Mundo. The woman of many firsts as some refer to her was just extraordinary in any aspect imaginable. It is, for this reason that many years down the line, she is still very fresh in our hearts and minds. Today would have been Fe Del Mundo's 107th birthday and she has been honoured by Google Doodle for her achievements in the field of paediatrics in the Philippines. So Who is Fe Mundo? What was the invention of Fe Del Mundo? Who invented the incubator Filipino? Read on to find out about the amazing life of Fe Del Mundo.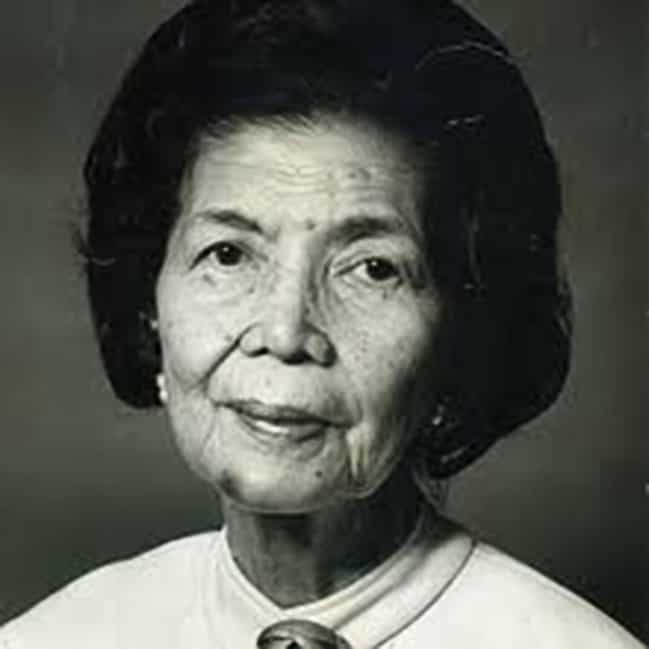 Best known for defiling all odds and her love for children. She is one of those people we can say have truly lived. Pure of heart and full of confidence, she is one person who people will read and hear about for years to come
Fe Del Mundo family
Dr Fe Del Mundo was born into a family of eight. She was the sixth born in this large family according to today's standards but back then, eight was a small number. Fe Del Mundo was born on November 27th the year 1911. Unfortunately, three of her siblings did not survive infancy. To add salt to the injury, while she was still young, her elder sister, who was then eleven years old, succumbed to appendicitis. Her sister's death is what inspired her to be a doctor and not just a doctor but a paediatrician. This is because her sister had made it known to her and other people that she wanted to be a doctor. When the sister died at a young age, she could not be a doctor and hence Del Mundo took the mantle and continued in that path.
Who was the first woman to attend Harvard Medical School?
The first woman to attend Harvard Medical school was indeed Fe Del Mundo. As I had said earlier, she is definitely the woman of many firsts. She joined Harvard Medical school in the year 1936, that was still when Harvard was a men's only institution. It was until 1945 when women were accepted into Harvard. So that answers the question: When did Harvard allow female students? But her medical journey did not start there.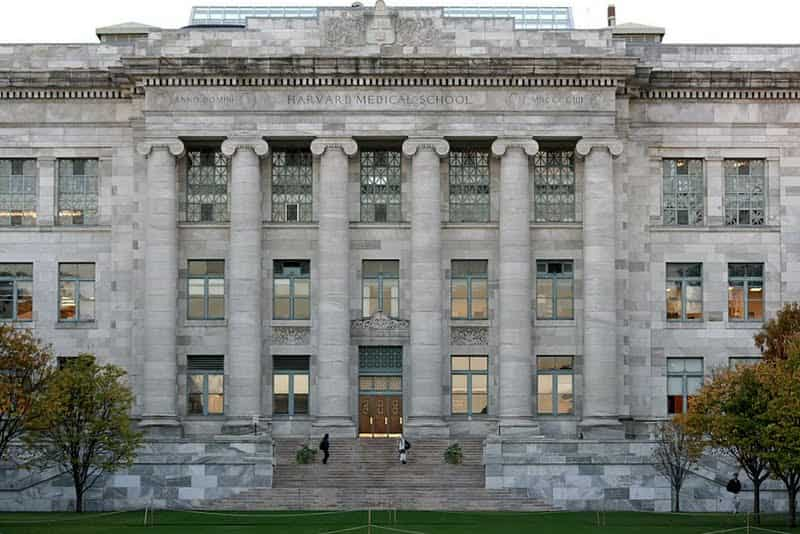 Fe Del Mundo education
Del Mundo's medical career started after she joined the medical school of the University of the Philippines. She joined the school in 1926. She earned her medical degree in 1933. She graduated as a valedictorian. She was then awarded an unexpected scholarship offer under President Manuel Quezon and was accepted to Harvard University Medical school for postgraduate work. She was accepted into Harvard without the officials knowing they had enrolled a female student. She had previously said she remembered the day she went to the dormitory which she was assigned only to find out it was full of men. This is how she became the first woman to attend the male-dominated Harvard School. Due to her remarkable records, the head of the paediatrician department saw no reason not to accept her. She stayed in Harvard until 1938 where she completed three paediatric courses. She then took up a residency at the Billings Hospital of the University of Chicago, before returning to Massachusetts in 1939 for a two-year research fellowship at the Harvard Medical School Children's Hospital. She also enrolled at the Boston University School of Medicine, earning a Master's degree in Bacteriology in 1940.
Fe Del Mundo hospital
In 1941, Fe Del Mundo Tagalog returned to Manilla. This was just before the Japanese invaded their country. She joined the International Red Cross and volunteered to care for child-internees then detained at the University of Santo Tomas internment camp for foreign nationals. She set up a makeshift hospice within the internment camp, and her activities led her to be known as "The Angel of Santo Tomas". This was during World War II. In 1942, she persuaded the Japanese to let her start a children's home where she and her fellows could take care of a lot of kids. She later became the director of a government hospital shortly after the Japanese left.
She was, however, soon frustrated with the bureaucracy and all the processes of the government hospital. She sold her own personal home and most of her property. The question that now comes to mind is, why did she do this? Why did she sell her personal home and most of her property? Together with the loan she had gotten from the Government Service Insurance System (GSIS), she had done this so that she could get money to finance her own hospital. Yes, you heard it right, this is how much love she had for children. Fe Del Mundo always believed that she could do so much with the education she had gotten abroad and indeed, she was doing a lot. After selling her home, Del Mundo chose to live on the second floor of her Children's Medical Center. This was a 100-bed hospital inaugurated in Quezon City in 1957. This hospital is now known as the Fe Del Mundo Medical Centre. It was the first Paediatric hospital in the Philippines. In the year 1958, this is one year after the opening of her hospital, she transferred the ownership of her hospital to the hospital's trustees. The hospital was expanded in 1966 through the establishment of an Institute of Maternal and Child Health, the first institution of its kind in Asia.
For the much love she had for the children, Fe Del Mundo spent the rest of her life caring for the children. Even when she was very old, somewhere in her 90's and even couldn't walk, Fe Del Mundo would still make rounds in her wheelchair. She was very passionate about children.
Fe Del Mundo passed away in the year 2011. She died in the month of August. She was ninety-nine years old when she died. She was only a few months shy of her one-hundredth birthday when she died. She suffered a cardiac arrest that resulted in her passing away.
Fe Del Mundo quotes
Dr Fe Del Mundo has many quotes but she will always be remembered by many for her famous quote on the much love she had for children. She was quoted saying " I'm glad that I have been very much involved in the care of children, and that I have been relevant to them." She said this in the year 2007.
Dr Fe Del Mundo is also remembered for saying," I'm glad I never got married, I believe that I've been able to do what I've longed to do because of this." She was truly married to the job.
When Fe Del Mundo died, many people had different things and quotes to say about her. They include:
Dr Yolanda Oliveros, the former director of the Department of Health's (DOH) National Center for Disease Prevention and Control said, " She is a big loss to the Philippines."
"We consider her as the Mother of Philippine Pediatrics and a very great scientist," Oliveros said. "In fact, if I'm not mistaken, she is the one who invented the incubator for Philippine setting," she noted.
The paediatrician's nephew and former DOH Undersecretary Dr Jade Del Mundo remembered her as a "caring and loving auntie."
"She was a very caring and loving auntie," he said. "When we were confined in a hospital for dengue, she personally attended to us."
Who invented the Filipino incubator?
Doctor Fe Del Mundo is credited with studies that led to the invention of an improved incubator and a jaundice relieving device. She had dedicated her life to the cause of paediatrics in the Philippines.
Fe Del Mundo field of natural science and the field of public health was something she was actively involved in. When Fe Del Mundo was not busy treating and taking care of children, she did some pioneering work on infectious diseases in Philippine communities and authored the Textbook of Pediatrics, as well as hundreds of articles and medical reports on diseases such as dengue, polio and measles.
Fe Del Mundo's achievements
President Ferdinand Marcos named Fe Del Mundo as the National Scientist of the Philippines. She was the first woman to be named so. This adds to her list of firsts.
In 1966, she was handed the Elizabeth Blackwell Award for Outstanding Service to Mankind.
In 1977, she was cited as an Outstanding Pediatrician and Humanitarian by the International Pediatric Association. Still, in the same year, Del Mundo was awarded the Ramon Magsaysay Award for Public Service.
She received the Blessed Teresa of Calcutta Award of the AY Foundation in 2008.
On April 22, 2010, President Gloria Macapagal-Arroyo awarded Del Mundo the Order of Lakandula with the rank of Bayani at the Malacañan Palace.
Posthumously, she was conferred the Grand Collar of the Order of the Golden Heart Award in 2011, by President Benigno Aquino III.
On November 27, 2018, a Google Doodle was created to celebrate Del Mundo's 107th birthday
That is all we had about the amazing life of Fe Del Mundo. Truly a life well lived.
Source: KAMI.com.gh