Pepsi Paloma story: bio, family, death, scandal
Pepsi Paloma was one of the earliest females to venture into the entertainment scene. She will be forever remembered for promoting the Filipino dance and film industry. Paloma's projects continue to inspire many people, not only in the Philippines but also the whole continent. Have you ever asked yourself what happened to her?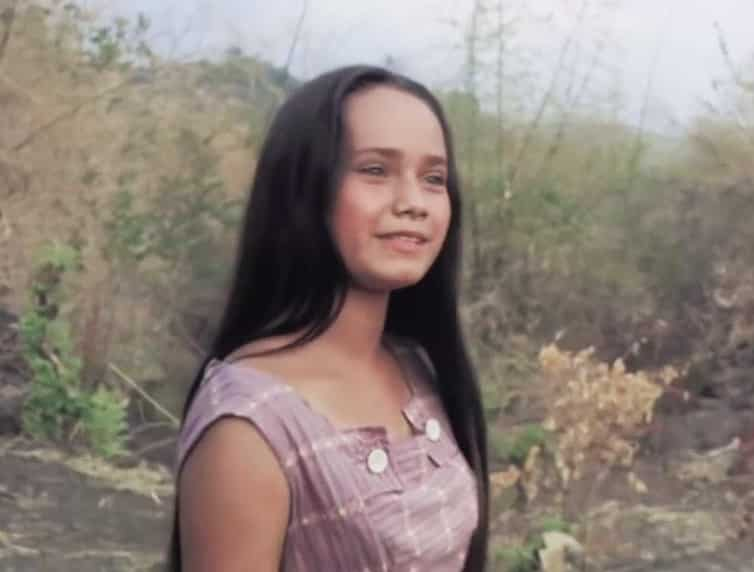 She was the talk of the town in the early 80s. She appeared in many showbiz projects alongside the country's favourite entertainers of her time. Sadly, her death was surrounded by many controversial stories, making it difficult to understand the exact cause of her sudden demise. This piece highlights everything you need to know about her, especially the events leading to her death.
Pepsi Paloma profile summary
Date of birth: 11th March 1966
Pepsi Paloma real name: Delia Dueñas Smith
Place of birth: Manila, Philippines
Pepsi Paloma age at death: 19 years old
Zodiac sign: Aries
Parents: Kenneth Smith (deceased father), Lydia Dueñas (mother)
Occupation: Actress, dancer
Died: 31st May 1985
Years active: 1980–1985
Pepsi Paloma bio
Who is Pepsi Paloma? She is an American-Filipino entertainer born on 11th March 1966. Even though she of mixed ethnicity, the actress was born and raised in the Philippines. Her father's name was Kenneth Smith. Some reports indicate that her father abandoned them while she was a toddler.
She was the eldest in the family of four kids. The four were single-handedly raised by their mother. Pepsi Paloma mother name has been established to be Lydia Duenas, a Samar native.
At the age of 14 years old, she was approached by Titan Ester, a talent scout. Later, the talent scout introduced her to Rey dela Cruz. Rey was, at the time, a top-rated talent manager who helped to nature talents in the Philippines. It is through the two that she found her way into the limelight.
Family background
There is little information about Kenneth Smith Pepsi Paloma relationship. However, it is on the public domain that may not have had a good relationship because they were never together while she was growing up.
Who is Pepsi Paloma son? Rumors have it that the deceased actress had adopted a son whose name has been established to be Chuck D. Smith. On the other hand, Pepsi Paloma daughter rumors are not valid. Besides, she was still a teenager at the time of her death. In other words, she did not have children of her own.
READ ALSO: Mike Bloomberg bio: net worth, policies, polls, political party, age, latest news
Showbiz career
As mentioned earlier, her showbiz career was initiated by Rey Dela Cruz. She was signed alongside other talented ladies whose names are Myra Manibog, Sarsi Emmanuelle, and Coca Nicolas. The four ladies were put in a group whose name was Softdrinks Beautie.
Filmography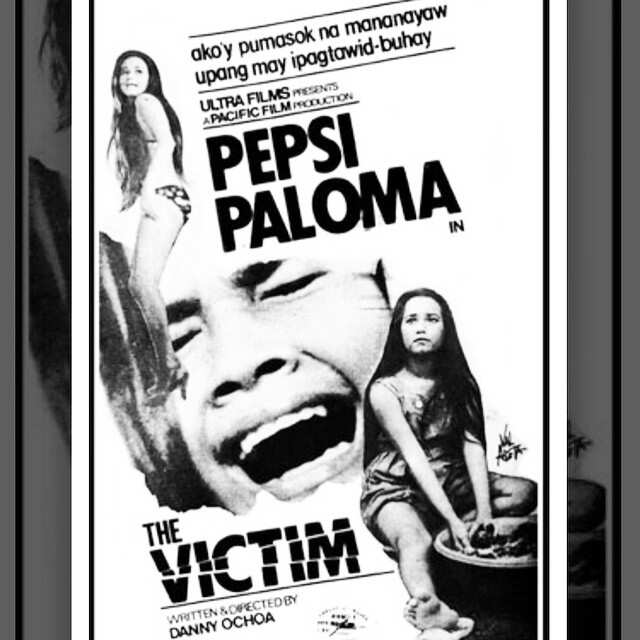 The actress was only five years into her acting career, but she left a permanent mark in the scene. Pepsi Paloma first movie was titled Brown Emanuelle (1981). Brown Emmanuelle Pepsi Paloma character saw her land several roles in other films. Some of the notable Pepsi Paloma movie appearances are in:
The Victim (1982)
Krus sa Bawat Punglo (1982)
Virgin People (1984)
Snake Sisters (1983)
Naked Island (1984)
Matukso kaya ang Anghel? (1984)
Room 69 (1985)
Scandal
Pepsi Paloma scandal is among the aspects that put her on the spotlight before her sudden demise. The actress is on record to have complained about being defiled by Joey de Leon, Vic Sotto, and Richie D'Horsey. The three men in question were very popular comedians in the 80s.
The actress alleged that the three drugged her alongside her colleagues before engaging in the inhuman act. Pepsi Paloma case made headlines for days forcing the accused individuals to apologize through a press conference.
Days later, Pepsi Paloma issue was dismissed by the accused individuals. They instead said it was fake news and demanded the Philippine Daily Inquirer (PDI) to pull down three articles that covered the story. According to them, Paloma's case was a publicity stunt aimed at promoting her acting career. Her talent manager, Rey Dela Cruz, was also dragged into the matter.
Pepsi Paloma death
In 1986, people were shocked by her suicide news. The death was a big blow to her family, friends, colleagues, and fans. Pepsi Paloma story was run in different media outlets with some people sending their condolence to her family.
Cause of death
According to the reports released by most news outlets, Pepsi Paloma cause of death was suicide. How much are you convinced that this was a suicide case? People developed different theories with some connecting the death to the defilement case involving Vic Sotto and his colleagues.
Pepsi Paloma funeral
The burial ceremony of the actress was later conducted at her home. One mourner argued that the actress was strangled. According to him, the deceased had marks around her neck. He disputed initial claims that the deceased used cotton sash to end her life.
Pepsi Paloma was a talented actress and dancer whose career was cut short by death. Her death was not only a big blow to her family but also the entire Filipino entertainment scene. She will be forever remembered for her significant roles in various movies.
READ ALSO: Wendy Williams bio: son, husband, net worth, show, latest news
Source: KAMI.com.gh