- Miss Universe 2015 Pia Wurtzbach posted a racy photo showing off her cleavage to raise HIV awareness
- Pia champions HIV awareness during the Q&A portion of the Miss Universe pageant
- Pia has been named as HIV Prevention Ambassador of Aid for AIDS Organization in New York.
Miss Universe 2015 Pia Wurtzbach flaunts deep cleavage in a recent Instagram post to raise HIV awareness.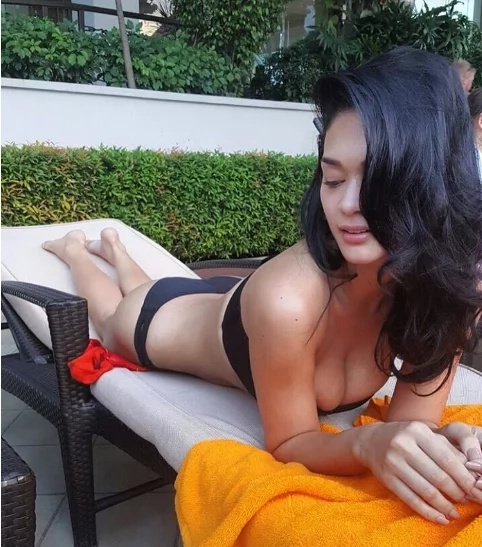 In the photo, Pia was lounging by the pool wearing her black bikini that shows off her well-known curves.
READ ALSO:People are enraged with this alleged HOMOPHOBIC DepEd HIV ad, find out why.
In the caption, the beauty queen wrote, "worry, happy #itstheweekend #wheretonext✈ NOW that I have your attention, do you know your status yet? Cos I know mine. Not your relationship status, silly! I meant HIV status." Pia Wurtzbach has 2.7 million followers.
The reigning Miss Universe has pledged to advocate HIV or Human Immunodeficiency Virus awareness as well as anti-cyberbullying.
READ ALSO:Move over Jessy Mendiola, Pia Wurtzbach is Esquire's 'Sexiest Woman Alive'
When asked why she deserves the crown during the Miss Universe pageant. She answered, "To be a Miss Universe is both an honor and a responsibility. If I were to be Miss Universe, I will use my voice to influence the youth, and I will raise awareness of certain causes like HIV which is timely and relevant to my country."
Since she was crowned Miss Universe 2015 last December, she has been actively participating in events that can spread awareness about HIV and she even got herself tested for HIV held by the community healthcare provider APICHA Community Health Center in June 2016.
READ ALSO: What Pia Wurtzbach has to say on Jessy Mendiola's FHM victory party remark
The details on how she was tested utilizing the finger prick to collect her sample is posted on the healthcare's website.
Pia Wurtzbach is the HIV Prevention Ambassador of Aid for AIDS Organization in New York.
Source: Kami.com.ph