JaMill, laman na naman ng mga news; mga properties na pareho ang description sa mga pag-aari nila, ibinibenta
- A house and lot that has a remarkable resemblance to the abode of the popular vlogging couple, JaMill is now up for sale
- The poster of the house and lot, which closely resembles the one owned by JaMill, said that for those who share his post and refers it to a sure buyer, the sharer will get 100K as commission
- A Jeep Wrangler that is closely similar to the one bought by JaMill in 2019 is also being sold separately
- About a week ago, JaMill deleted their YouTube channel, which has over 12 million subscribers, for the reason that they wanted their lives to be private
A house and lot that uncannily resembles the property of a popular vlogging couple, JaMill, is now up for sale.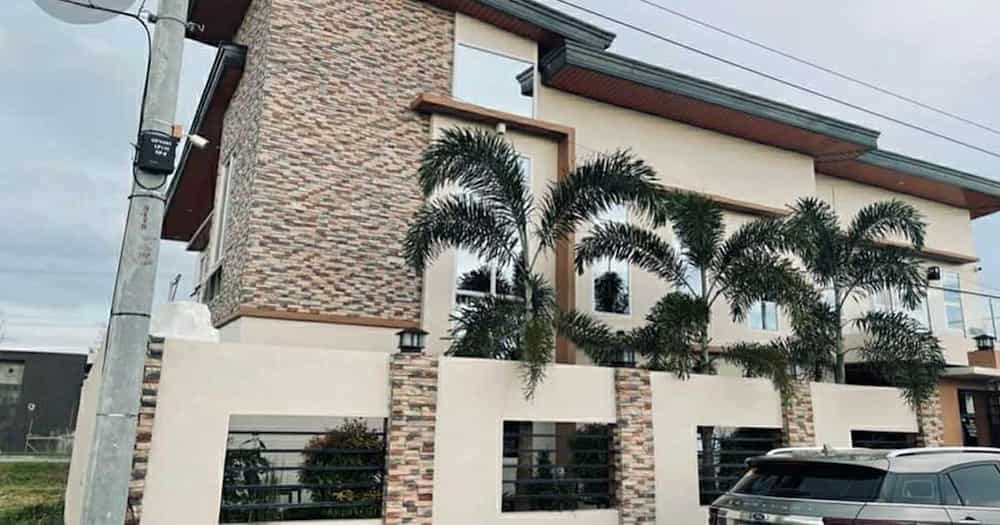 In another online publication, a Jeep Wrangler that eerily looks like the one owned by the couple is also being sold separately.
The poster of the house and lot that closely resembled the one owned by JaMill said that the price of the two-storey house with swimming pool includes everything found inside it except for personal items.
"FOR SALE! 2 storey house with swimming pool, kasama lahat ng gamit sa bahay (except personal items)," the poster said.
The poster of the house and lot said that those who share the post and connect them to a sure buyer would get 100K in commission.
"SHARE this post and get 100,000 pesos (commission) when your referral is set as sold transaction (hindi po kayo makikipag usap, basta refer nyo lang po ako na bahala makipag transact) direct owner/seller here.. ez 100k sayo," the poster wrote further in the description box.
The poster then said they won't entertain any personal questions or rumors as regards the sale of the property.
"We won't entertain any personal question and or tsismis marites," the poster further said.
Before this post, the same Facebook user also put an ad for sale of a Jeep Wrangler, which has similar details like the one owned by JaMill.
The vlogging couple bought the same vehicle brand and model with the same color in 2019.
The poster did not identify who owns the said house and lot, as well as the vehicles, but some netizens are already pointing out the similarities with those owned by JaMill.
Recently, JaMill deleted their YouTube channel, which already has more than 12 million subscribers, for the reason that they wanted to return to their private lives.
Jayzam Manabat and Camille Trinidad, more popularly known as JaMill, is a vlogging couple who rose to fame sometime between 2017 and 2019. In past interviews, the couple said they started vlogging to document their daily lives. The couple first met in November of 2016, after which Jayzam courted Camille for several months. They became a couple on January 30, 2017, and a couple of months after, they launched their YouTube channel. Before it was deleted, their channel had more than 12 million subscribers and in 2020, JaMill is ranked fourth among the top ten Filipino content creators on YouTube.
JaMill has published their explanation as to why they deleted their YouTube channel. They said that they wanted to live private lives from now on. The couple also said that even without their YouTube channel, they can still have a strong relationship. JaMill clarified that their YouTube channel was not hacked, though they asked their fans to understand their decision.
In May, JaMill also held their own "last to leave the pool challenge" after Donnalyn Bartolome's success in the game. However, while they have the same title of the game or challenge, JaMill's version involved members of their family and household. Unlike Donnalyn's, which the vlogging duo said encountered problems because of vague rules, they designed everything to be simple so that the challenge's guidelines will be easy to understand and the game itself will be fast. JaMill's prize money at P50,000 is also considerably lower than that of Donnalyn's, which was at P1 million pesos.
Source: KAMI.com.gh