Presumptive president Rodrigo Duterte told the media not to take his every statement too seriously since he is suffering from bipolar disorder.
"Ako, palabas-masok ako sa bipolar. One moment seryoso ako, one moment tatapunan ko kayo ng biro," Duterte said.
(I am bipolar. I am serious one moment, and the next moment I will joke with you.)
However, this claim from Duterte saying he has a bipolar disorder should be taken with a grain of salt since he said so himself not to take all of his statements seriously.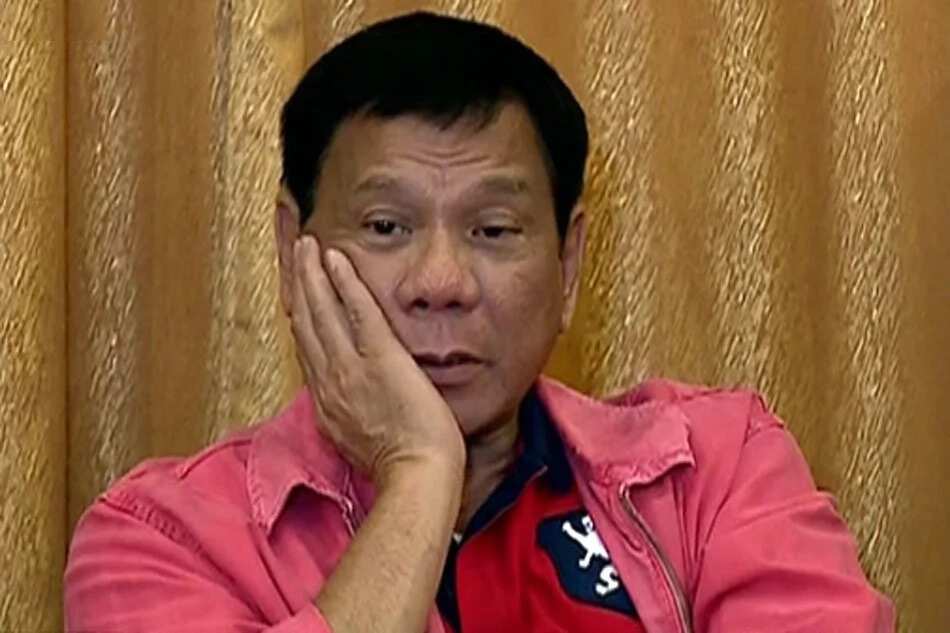 Duterte said that his statement about his inaugural speech being only 5 minutes in length is one of his preposterous statements that should not be taken seriously by the public and the media.
The incoming president has been criticized many times before for his statements which he later retracted.
Duterte told reporters in December 2015 that the reports about him having killed 700 people is wrong, clarifying that he has actually killed over 1,700 people already. However, the Davao City Mayor told the media that his claim was just "pure sarcasm" after his critics urged the Commission on Human Rights (CHR) to investigate Duterte's alleged extrajudicial killings.
"That's pure sarcasm. Parang binabastos mo ako eh, 700, eh saan yung death certificates? Ipakita mo nga. Pati yung malaria diyan na bumagsak, sa akin," Duterte said during a radio interview.
(That's pure sarcasm. It's disrespectful to me. Where are the death certificates for the 700 deaths? Show them. Even the malaria-related deaths are blamed on me.)
During Rodrigo Duterte's campaign for the presidential race, he also promised the Filipino people that he will resign from office if he will not be able to eliminate crime and corruption in the Philippines within three to six months. However, Duterte later retracted his promise saying that it was just a joke.
RELATED: 'Killing Fields' prompts Duterte's rise to fame. Find out why
Source: Kami.com.ph