Viktor Tsoi biography, career, wife, songs, cause of death
Viktor Tsoi is the legend of Russian rock music, and to this day, he still has devoted followers who keep his legacy alive. He tragically passed away at a very young age, but his songs live in the hearts of millions. If you want to read the biography of this legendary singer, here is your chance.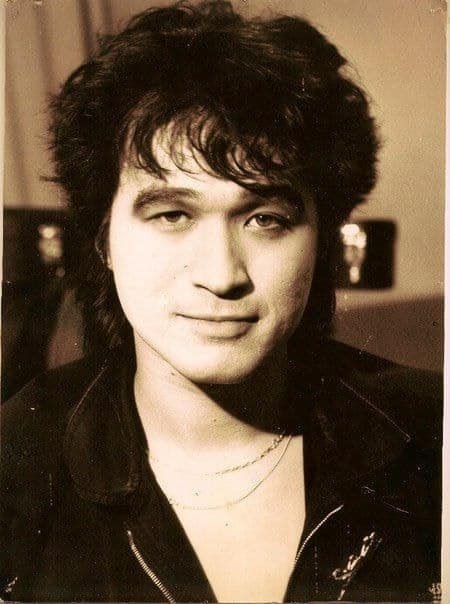 Kino Viktor Tsoi used to be incredibly popular in the Soviet Union, and the fans were heartbroken to hear about his untimely passing. This man's work united a lot of people who loved the same music.
Profile summary
Full name: Viktor Robertovich Tsoi (Russian: Виктор Робертович Цой)
Birthday: June 21, 1962
Day of death: August 15, 1990
Age of death: 28 years old
Cause of death: Car crash
Height: 5 feet 11 inches (1 m 82 cm)
Nationality: Soviet
Ethnicity: Soviet-Korean
Birthplace: Leningrad, Russian SFSR, Soviet Union
Place of death: Riga, Latvian SSR, Soviet Union
Occupation: Singer, songwriter, composer, actor
Parents: Robert and Valentina Tsoi
Wife: Marianna Tsoi (m. 1985)
Children: Alexander Tsoi (born August 5, 1985)
Biography
The legend of Russian rock was born on June 21, 1962, to his parents Robert and Valentina. His mother was Russian, while his father had Korean ancestry. The boy grew up in Leningrad, where he attended a few consecutive art schools. He was a self-taught guitarist and began writing songs when he was 17.
His first entry in the world of rock music, which at that time was mostly played underground, was playing bass guitar in the group "Palata №6". Eventually, he decided to start his own band, with support from some influential rock musicians of that time.
At first, he became a part of the group "Garin and the hyperboloids" together with Alexei Rybin and Oleg Valinsky. The latter eventually left the group, and the two remaining members decided to rename it to "Kino." Their first album "45" came out in the summer of 1982.
Their next album "46" came out in 1983, and the same year, the band joined forces with "Aquarium" to perform together in a concert. Some member changes followed, with Rybin leaving the band and Yuri Kasparyan joining as a guitarist. In 1984, 1985 and 1986, the band recorded three respective albums: "Nachalnik Kamchatki", "Eto ne lyubov...", and "Noch."
The band became famous in 1987 when they released their sixth album "Gruppa Krovi" ("Blood Type"). Viktor Tsoi Gruppa Krovi song became a hit, and other songs from this album gained popularity with youth, as they were addressing social problems of the nation. This made the frontman of the band a national hero among young people. The wave of the band's popularity was known as "Kinomania", and many of Viktor Tsoi songs became legendary.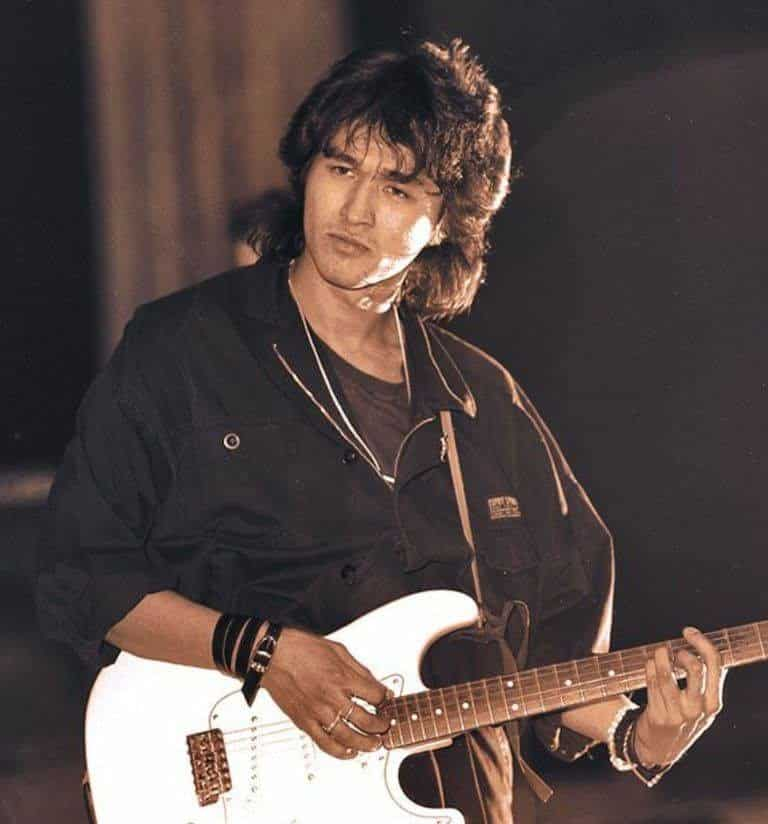 Despite becoming so famous and successful, Viktor still led a fairly normal and modest life. He lived in the apartment building and worked at a boiler plant to support the band, which received no support from the government. Because of his down-to-earth nature, this man became even more popular, as people felt like he could be related to.
He also had an acting experience once, when he starred in the main role in the Soviet film "The Needle," which was also one of the Kazakh new wave films. He also composed a soundtrack for this movie, which was well-suited to the general atmosphere and vibe of it.
In 1990, the band "Kino" gave a large concert at Moscow's Luzhniki Stadium, which gathered 62,000 fans. Before, they went on the European tour to such countries as France, Italy, and Denmark.
Viktor Tsoi wife
The frontman of "Kino" also had a personal life, as he was married to his beloved woman Marianna. The two met in 1982 and married two years later. They had a son together. Marianna passed away from cancer in 2005.
Viktor Tsoi son is called Alexander. He was born on August 5, 1985. Like his father, he is a musician and performs in one of St. Petersburg's clubs as Alexander Molchanov. He is also a graphic designer who works on the album covers for various artists.
Marianna was not the only love of the legendary singer. The two went their separate ways in 1987, although they decided not to divorce in their son's best interests. The music genius met his new love, Natalia Razlogova, who was a translator and a film critic. He eventually moved in with her, and they lived together until his death. Today, Natalia lives in the United States and has a husband and two children of her own.
Viktor Tsoi height
The musician was quite a tall man. As his IMDB profile states, he was 5 feet 11 inches, or 1 m 82 cm tall.
Viktor Tsoi death
At the peak of his popularity, the singer unexpectedly and tragically passed away. Viktor Tsoi cause of death was a car crash, which took place on August 15, 1990, in Riga. The investigation confirmed that Viktor Tsoi car accident was not caused by alcohol, but rather by falling asleep while driving, which probably happened due to fatigue. His car collided with a bus, and he died instantly.
He was buried in Leningrad on August 19, 1990. His death left a huge impact on his family, friends, colleagues, and thousands of rock music fans. There are graffiti walls in big Russian cities dedicated to him, and many musicians paid tribute to him by covering the "Kino" songs.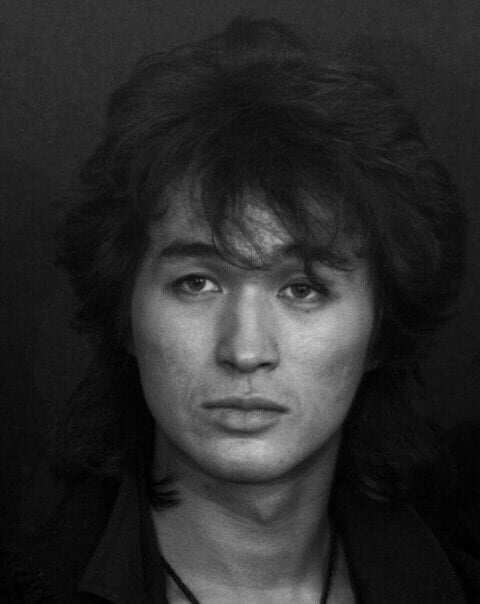 There is a new Russian movie about Viktor Tsoi called "Leto" ("Summer"), which came out in 2018 and was directed by Kirill Serebrennikov. Viktor Tsoi movie depicts the history of rock and the 1980s era in the Soviet Union. Teo Yoo plays the legendary musician.
Viktor Tsoi quotes
A lot of "Kino" songs contained legendary quotes, which are still remembered. Have a look at some of them.
Remember, there is no prison worse than your head.
People may not think the same, but they have to understand each other because they're people, after all.
I don't like lies, but I'm tired of the truth.
Music is something that I would sacrifice everything for.
Everyone should do something that would make them different from everyone else.
The songs of Viktor Tsoi have rightfully gained the legendary status. His fans are still heartbroken that he is gone, but his memory will always live on.
Source: KAMI.com.gh