Judy Taguiwalo wiki: Biography, family, books, quotes
A good number of women across the world are known for taking major roles as social activists. They have been on the forefront in pointing out the wrongs in the government and supporting the less privileged in different sectors. One of such women is Judy Taguiwalo.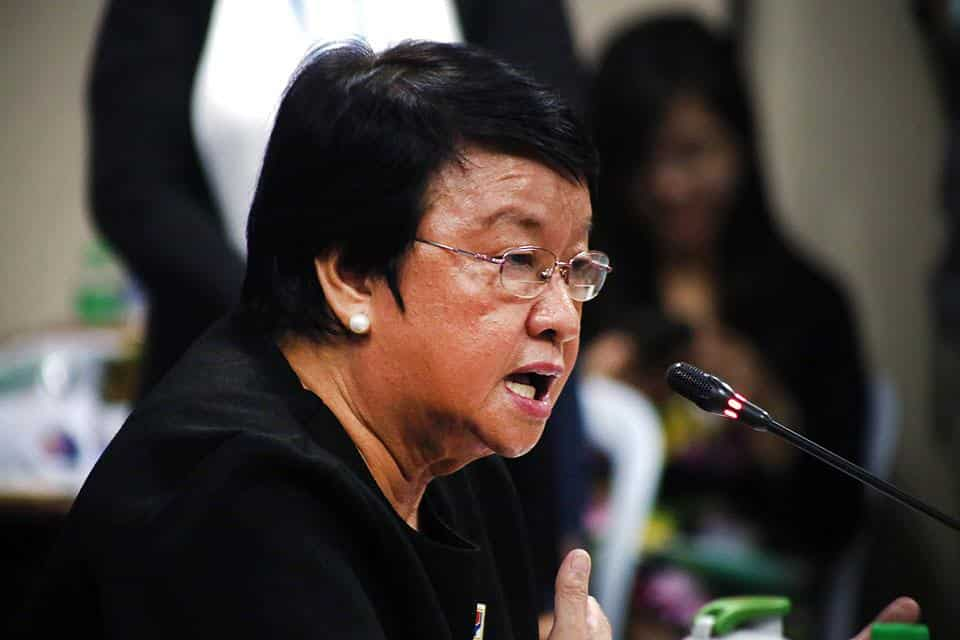 Judy is a Filipina social activist, social worker, educator, and retired secretary of the Philippines ' Department of Social Welfare and Development. Throughout her life, she has taken up different roles in different offices. She has also been on the frontline in ensuring positive reforms in the Philippines.
Judy Taguiwalo profile summary
Judy Taguiwalo full name: Judy Marigomen Taguiwalo
Celebrated name: Judy Taguiwalo
Date of birth: 18th February 1950
Place of birth: Bacolod, Negros Occidental
Age: 70 years
Nationality: Filipino
S*xual orientation: Straight
Judy Taguiwalo daughter: June Taguiwalo
Profession: Social activist, social worker, educator, secretary
Judy Taguiwalo biography
Judy was born on 18th February 1950 in Bacolod, Negros Occidental. Her real name is Judy Marigomen Taguiwalo. She is the daughter of Democrito Taguiwalo (father) and Virgilia M. Taguiwalo (mother). Democrito served as a principal and a supervisor while Virgilia was a home economics teacher.
Judy enrolled at the Rizal Elementary School before joining Negros Occidental High School in Bacolod City for her secondary school studies. Later on, she joined the University of the Philippines Diliman for her Bachelor of Science Degree in Social Work.
In 1992, she graduated with a Masters of Arts in Public Administration from Carleton University in Ottawa, Ontario, Canada. She completed her doctorate from the University of the Philippines Diliman.
Career
Here is a breakdown of her career path:
Tutor
Judy served as a professor in the College of Social Work and Community Development under the Department of Women and Development Studies at the University of the Philippines Diliman. She was the head of the University for Women's and Gender studies.
Social worker and activist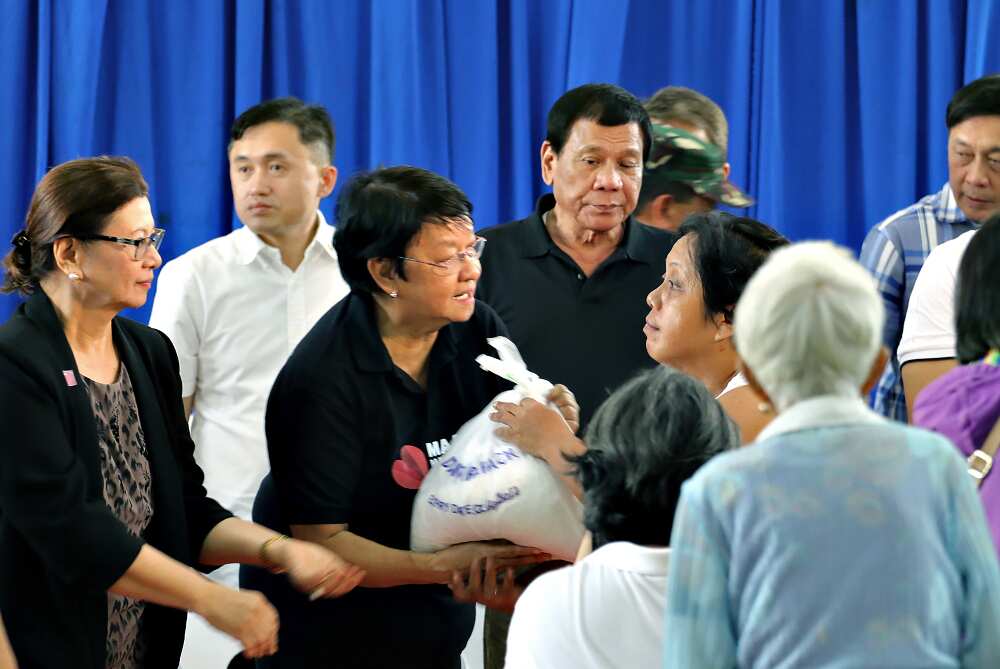 Judy Taguiwalo martial law marked the beginning of her activism as a student. Together with other militant women, she founded the Malayang Kilusan ng Bagong Kababaihan (MAKIBAKA). The main aim of forming this group was in a bid to bring to an end the tyrannical rule of the then-dictator Marcos. The organization ensured that women took part in the struggle for democracy and national independence.
Judy was among the thousands of individuals who were politically persecuted as a result of being hard critics of Marcos. She was imprisoned twice and underwent torture.
Secretary
While serving as the secretary of the Department of Social Welfare and Development, she took up several projects. Here are Judy Taguiwalo DSWD projects:
She actively opposed the practice of "PORK BARREL" in DSWD through its programs, projects, and services.
She improved the welfare and development opportunities of DSWD staff, especially to MOA/ COS Workers and Jos.
She reshaped the "IMAGE of DSWD" from a Corrupt and Residual Government Agency to a Social Welfare and Development Agency that serves the interest of the people.
She introduced and institutionalized the brand "MAY MALASAKIT" and "SERVE THE PEOPLE.
She instilled the core values, "Maagap at Mapagkalingang Serbisyo", "Patas na Pagtrato sa Komunidad", at "Serbisyong Walang Puwang Sa Katiwalian" and lived with it.
She opposed anti-people policies such as the destruction of tricycles by the QC City Government for the lack of permits.
She opposed the controversial burial of Marcos in the Libingan ng Mga Bayani, which implies a revision of history from villain to hero.
She opposed train law when it was still about to pass.
READ ALSO: Kim Go Eun bio: age, boyfriend, height, pictures, latest news
Judy Taguiwalo confirmation
In 2017, she underwent a series of grilling and scrutiny. The Philippines Commission on Appointments, also known as the (CA) rejected the ad interim appointment of secretary of social welfare and development – Judy Taguiwalo.
The decision to reject her was made after the Commission on Appointments committee on labour, and social welfare made a recommendation of her rejection. Taguiwalo was grilled on the following issues during her final confirmation:
The conditional cash transfer program.
Her views on the proposed national identification system and tax reform program.
Her links with the National Democratic Front (NDF).
The above were the issues that had nominated her for the post. She is the 3rd Duterte Cabinet appointee to be rejected by the authoritative body, after the rejection of the former foreign secretary Perfecto Yasay Jr and former environment chief Gina Lopez.
Some of the other positions she has held include:
Founding National President of All UP Academic Employee Union.
Founder of All UP Workers' Alliance.
Director of UP Center for Women's Studies.
She served as a member of UP Board of Regents from 2009-2010 as the faculty representative.
Vice-chairperson of the board of trustees of IBON Foundation.
Chairperson of Board of Trustees of IBON Foundation.
National vice-chair of the Alliance of Concerned Teachers (ACT).
Chair of the women's committee of ACT Philippines.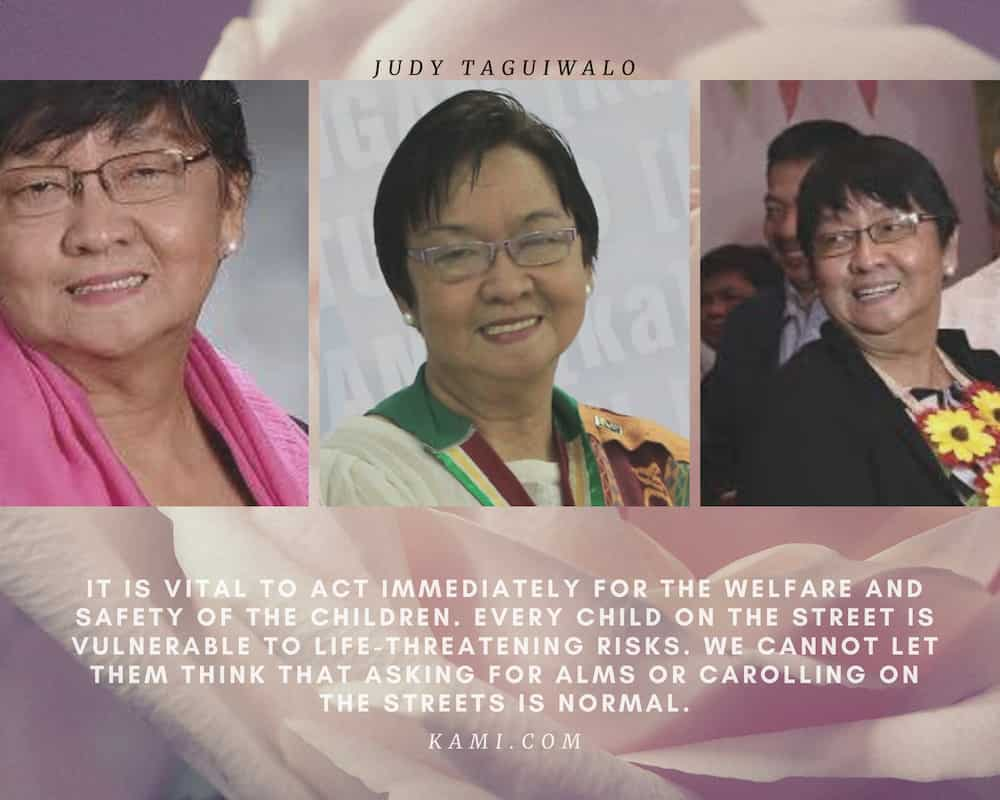 Awards and recognitions
Due to her diligence, secretary Judy Taguiwalo has had numerous awards and achievements to her name. They include:
2009: Distinguished Alumni Award in Gender Equality/Women Empowerment.
2009: Gawad Pagpupugay.
2010: CSWCD Outstanding Alumna Award.
Judy Taguiwalo books
She is also an author of the following books.
Intensifying Working Women's Burdens: The Impact of Globalization on Women Labor in Asia: Published in 2005.
Globalization and Women: A Discussion Guide for Trainers: Published in 2006.
Judy Taguiwalo quotes
Some of Judy Taguiwalo's quotes are as follows: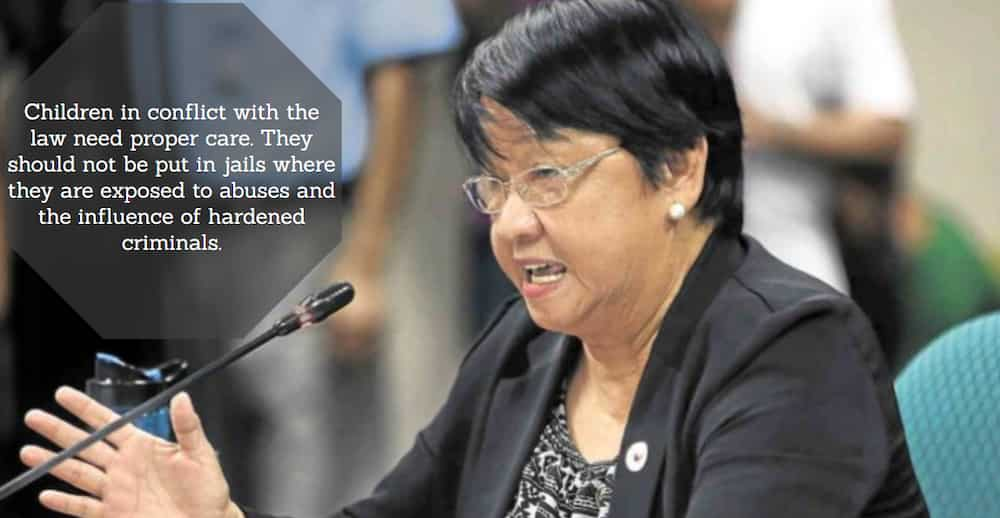 It is vital to act immediately for the welfare and safety of the children. Every child on the street is vulnerable to life-threatening risks. We cannot let them think that asking for alms or carolling on the streets is normal.
Children in conflict with the law need proper care. They should not be put in jails where they are exposed to abuses and the influence of hardened criminals.
Social media
Here are the links to Judy's social media accounts:
Judy Taguiwalo Facebook: @JudyTaguiwalo
Judy Taguiwalo Twitter: @manay_judy
Judy Taguiwalo has had numerous achievements and awards in her career. To this day, Taguiwalo is active in mobilizing and organizing women to claim their democratic rights.
READ ALSO: Mar Roxas bio: Net worth, son, age, Instagram, siblings
Source: KAMI.com.gh