Mar Roxas bio: Net worth, son, age, Instagram, siblings
Mar Roxas is a man of different hats. He is a political leader, husband, father, friend, son, among many other titles. Amidst them all, he takes great pride in his excellent and successful leadership skills that have seen him achieve so much.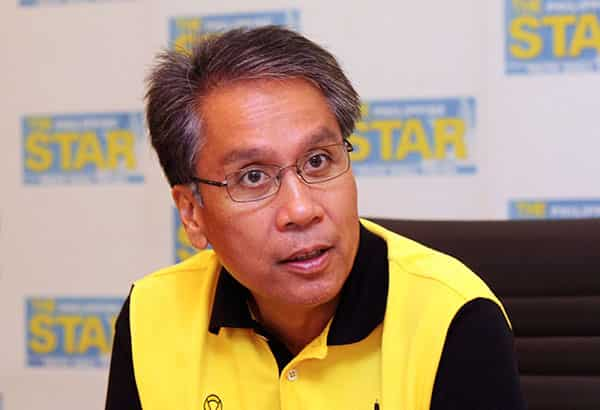 Mar Roxas is a celebrated Filipino politician who has served in different capacities in the Filipino government. He has done exemplary well in the various sectors of his service, thus attaining numerous awards and recognitions to his name.
Mar Roxas profile summary
Full name: Manuel Araneta Roxas II
Celebrated name: Mars Roxas
Date of birth: 13th May 1957
Place of birth: Manila, Philippines
Mar Roxas age: 62 years
Birth sign: Taurus
Nationality: Filipino
Marital status: Married
Profession: Politician
Net worth: $183.1 million
Mar Roxas biography
Roxas was born on 13th May 1957 in Manila, Philippines, as Manuel Araneta Roxas II. He is the son of Judy Araneta (mother) of Bago, Negros Occidental, and Gerardo Roxas (father) of Capiz.
After completing his high school and grade school education at the Ateneo de Manila University, he enrolled at the Wharton School of the University of Pennsylvania in Philadelphia. He graduated in 1979 after earning a Bachelor of Science Degree in Economics.
Wife and children
Mar Roxas was previously in a relationship with the former beauty queen Maricar Zaldarriage, and together they had one kid. Mar Roxas's son goes by the name Paolo Roxas.
In 2002, Mar met Korina Sanchez, who served as a news anchor for the ABS-CBN. The duo announced their engagement on 25th April 2009 during one of the ABS-CBN noontime show's where Korina was a guest co-host.
READ ALSO: Pia Cayetano bio: family, husband, net worth, age, latest news
The pair exchanged their vows on 27th October 2009 at a ceremony which was held in Quezon City in the Philippines. The then-Senator Benigno Aquino III was one of the primary wedding sponsors.
In 2019, the pair announced the arrival of their twins, who were born through surrogacy. Mar Roxas twins are Pepe Ramon Gerardo Manuel Denzel and Pilar Judith Celia Ester Korina.
Mar Roxas siblings
Mar Roxas has two siblings. The two are Maria Lourdes, popularly known as Ria and Gerardo Dinggoy Roxas Junior.
Ria is married to Augusto Ojedo, and she is a mother of three. His brother, on the other hand, served as the representative of the 1st District of Capiz before succumbing to colon cancer in 1993.
Career
Here is a breakdown of his career:
1991 - Chief executive officer for the North Star Capitals Inc. running the Jollibee fast-food chain of restaurants.
1993 - Majority Leader of the House of Representatives replacing his brother who succumbed to colon cancer.
2000 - Resigned from the House of Representatives after being appointed as the Secretary of Trade and Industry under the administration of Estrada.
2004 - He won a senate and was appointed as the chair of the Senate Committee on Trade and Commerce and Senate Oversight Committee on Optical Media Board.
2007 - He was appointed as the president of the Liberal Party.
2011 - He was named the Secretary of Transportation and Communications.
2012 - He was appointed as the Secretary of Interior and Local Government.
2019 - Senator of the Philippines.
Mar Roxas achievements
Throughout his personal life and career, Mar has had numerous awards and recognitions, some of which can never go unmentioned. Here is a breakdown of his accomplishments:
Landmark laws
Republic Act No. 8748 - Amending the Special Economic Zone Act by directly allocating to the municipality or city 2% (out of the 5%) gross tax to be collected from the establishments operating in the eco-zone and providing for disturbance compensation for persons to be displaced or evicted by publicly-owned eco-zones.
Republic Act No. 8759 - Establishing in all municipalities a Public Employment Service Office, which serves as employment facilitation and information center, and links all job opportunities within the region.
Republic Act No. 8756 - Incentivizing the establishment of regional headquarters to encourage investment and operation of multinational companies in the country and to generate more jobs.
Republic Act No. 7880 (Roxas Law) - Ensuring the fair distribution of education capital budget among all the provinces. This started his advocacy for fair and equitable access to education, free from regional bias and political patronage considerations.
READ ALSO: Brody Jenner bio: girlfriend, age, net worth, siblings, latest news
Legislative agenda
Affordable medicines
Evat funds for education and healthcare
Tax exemption for minimum wage earners
Amendments to the Roxas law
Regulating the pre-need industry
Anti-smuggling bill
Lemon law
Small and medium enterprise Magna Carta
Free information act
Decriminalizing libel
Presidential aspiration
Awards and honors
1996 - Recognition as one of the Global Leaders of Tomorrow who are expected to shape the future by the World Economic Forum (WEF).
1999 - He was named as the Political Leader of the New Millennium by Asia week Magazine.
16th Lee Kuan Yew Fellow Award by the Singapore Government.
16th February 2007 - E-champion Award by the E-services Philippines for pioneering efforts and leadership in ensuring that the Philippines become an outstanding destination of choice.
18th September 2007 - He was awarded the Palanca Awards Gawad Dangal ng Lahi for working as an exemplary leader and role model to the Filipino.
Mar Roxas net worth
Mar has had a successful career through his excellent leadership skills. He has an estimated net worth of around $183.1 million.
Social media
Mar is active on several social media platforms. You can follow him using the following handles:
Mar Roxas Instagram: @marroxasphl
Mar Roxas Twitter: @MAROxas
Mar Roxas Facebook: @mar.roxas.official
Mar Roxas is a popular Filipino politician who has managed to attain so many awards and achievements due to his incredible leadership skills. He not only boasts a successful career but a great personal life since he is a great husband and father.
READ ALSO: Brandon Jenner bio: ex wife, current girlfriend, age, net worth, Instagram
Source: KAMI.com.gh