Leila de Lima bio: sons, age, net worth, accomplishments
The name Leila de Lima is not new to most Filipinos. The feist senator has been a justice secretary of the government and held other prominent positions as a lawyer and human rights activist.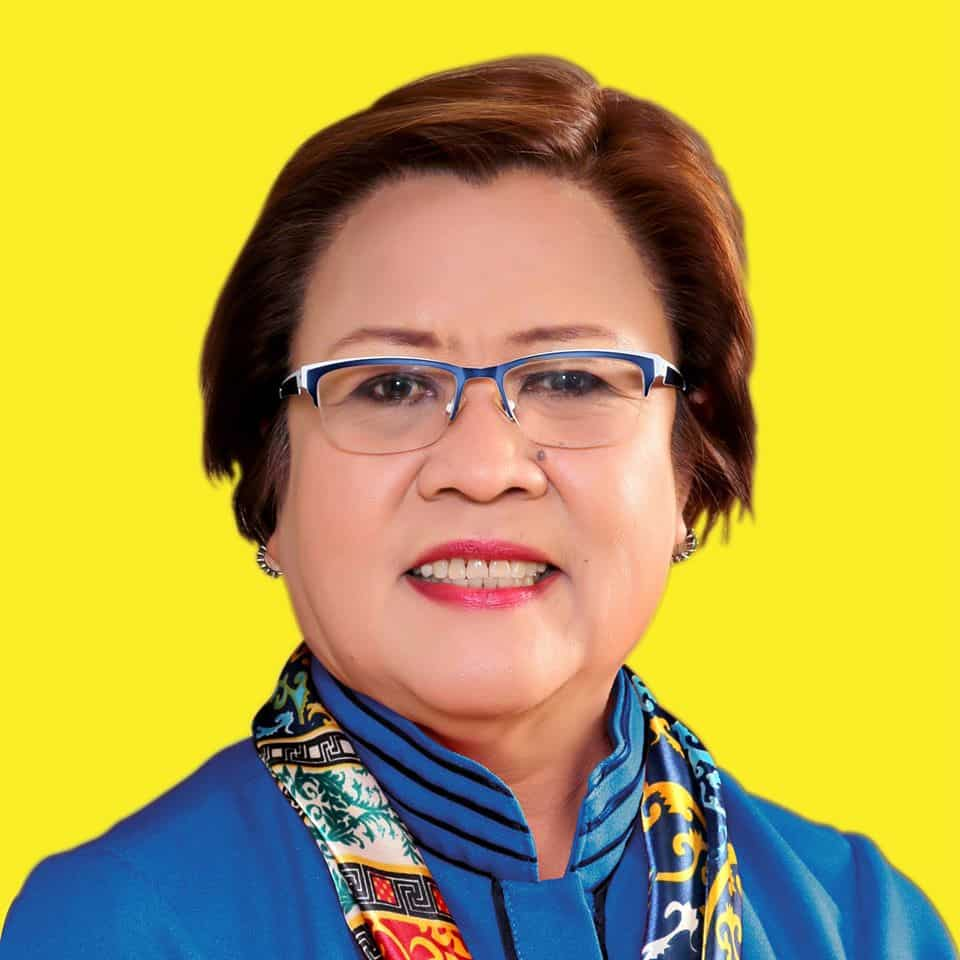 Despite being charged and detained by President Duterte's administration, the senator remains unmoved. She continues her relentless attacks on the government.
Leila de Lima profile summary
Birth name: Leila Norma Eulalia Josefa Magistrado de Lima
Date of birth: August 27th, 1959
Leila de Lima birthday: August 27th
Leila de Lima age: 60 years
Horoscope: Virgo
Place of birth: Iriga, Camarines Sur
Nationality: Philippines
Occupation: Lawyer, politician, human rights activist
Marital status: Divorced
Who is Leila de Lima
She is a Filipino law professor, lawyer, human rights activist, and politician. The law professor was born on August 27th, 1959, in Iriga, Camarines Sur, in the Philippines. She is the eldest daughter of Vicente de Lima and Norma Magistrado, her father and mother, respectively. Her father is a former Philippine COMELEC Commissioner.
Leila de Lima sons
The senator has two children named Vincent Joshua Bohol and Israel de Lima. Israel is the eldest son, followed by his half brother Vincent.
What is Leila de lima education qualification?
Leila de Lima began her elementary studies at La Consolacion Academy and graduated as the class valedictorian. She later joined De La Salle University and graduated with an AB History degree.
READ ALSO: Johnny Depp bio: net worth, age, wife, height, could he be the next joker?
She then went to San Beda College of Law to pursue a Bachelor of Law degree and graduated in 1985. The law professor was placed 8th in the 1985 Philippine Bar Examinations with an 86.26% bar rating.
Career
Leila de Lima has enjoyed a career as a politician, human rights activist and a lawyer.
Legal career
She started her legal career as a legal staff to Supreme Court associate justice named Isagani Cruz. She served in the role from 1986 to 1989.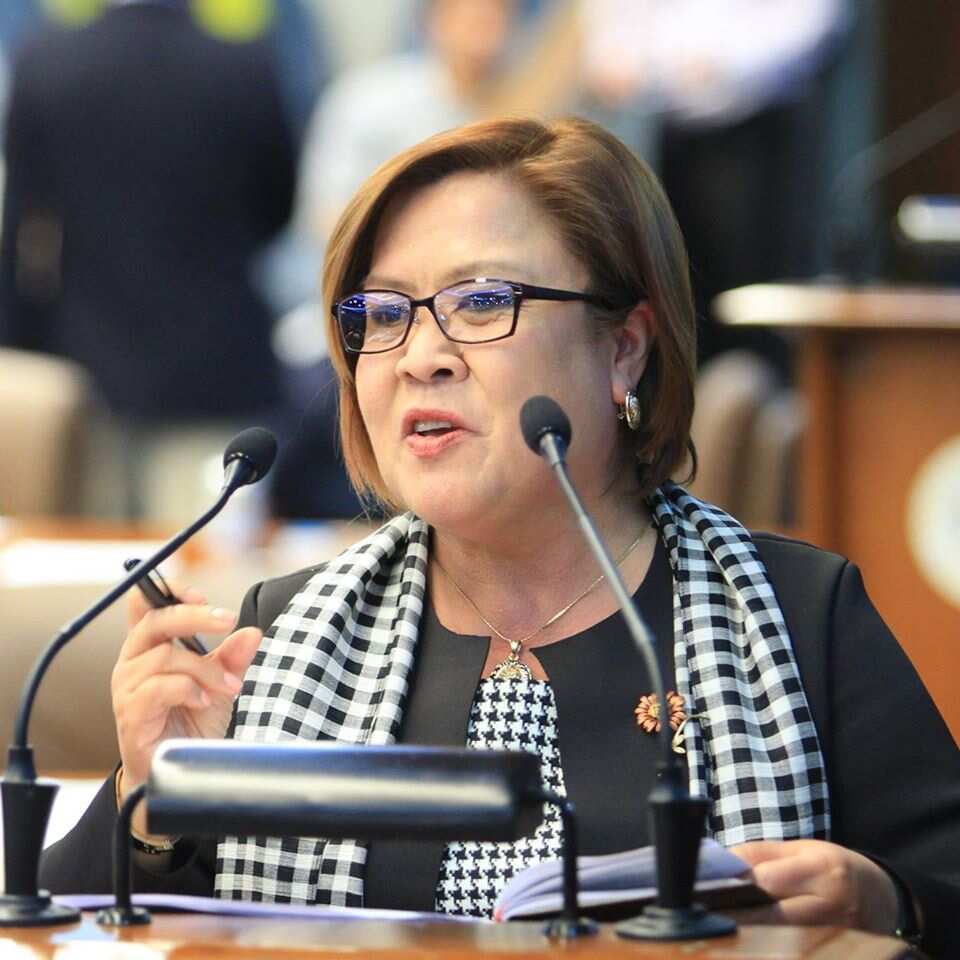 In 1989, the lawyer served as a junior associate at Jardeleza Sobreviñas Diaz Hayudini and Bodegon Law Offices. She later worked again as a junior associate at Jardeleza Law Offices from the year 1991 to 1993.
In 1993, she joined the Philippine government as a clerk and secretary of the House of Representatives Electoral Tribuna. She resigned in 1995 and went back to private practice.
Leila de Lima established her law firm, called De Lima Law Firm in 1998. Her firm handled various law elections where she served as a senior counsel.
She has also served as a professor of law at San Beda College between the years 1986 to 1994 and 2006 to 2007.
Human right activist
Between 2008 to 2010, the lawyer was appointed as the Chairperson of the Commission on Human Rights. In this capacity, she led a team of young activists and lawyers to look into extrajudicial killings and all other human rights transgressions in the Philippines.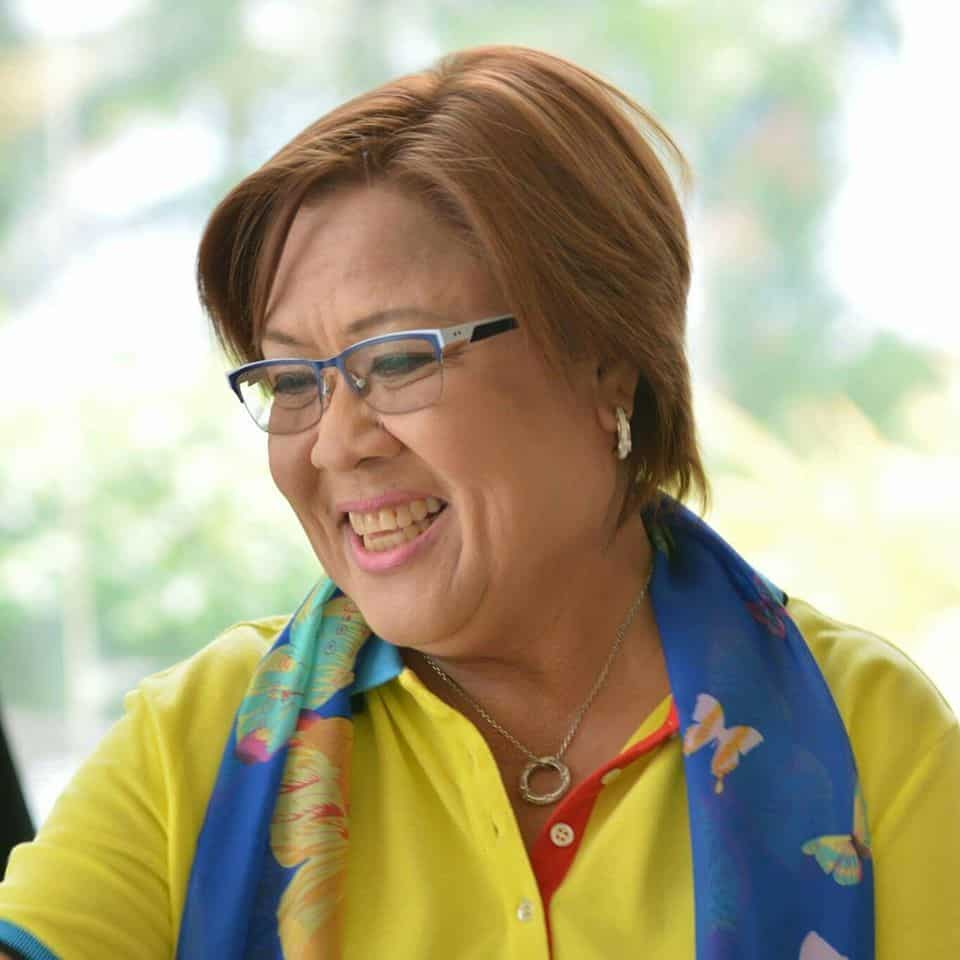 In 2010, she joined the Department of Justice as the secretary in the cabinet of Benigno Aquino III, the then-president. In this new role, the lawyer tackled high-profile cases and prosecuted prominent figures for misuse of public funds. She served in the capacity until 2015.
Politics
Leila de Lima was elected as a senator in 2016. This position of influence gave her powers to promote human rights, improve the country's criminal justice system, fight graft and corruption, and strengthen the rule of law.
Leila de Lima accomplishments
As a public servant, activist, and lawyer, she has accomplished a lot. Below are some of the achievements.
READ ALSO: Angel Aquino age, height, bio, family, dating history
In 2010 she was awarded the MetroBank Foundation Professorial Chair for Public Service and Governance.
In 2010, she received the Excellent Public Servant Award.
She was also awarded the Defender of People's Rights in 2010.
She received the "Agent of Change" Award in 2010.
She was awarded the Most Outstanding Alumna Award 2010 and 2011 by San Beda University.
In 2016, she was awarded the Global Thinker Award by Foreign Policy.
Time Magazine recognized her among the Top Most Influential People for 2017.
In 2017, she was recognized by Amnesty International as Women Human Rights Defenders.
In 2018, Fortune Magazine listed her among the World's 50 Greatest Leaders.
In 2018, she was also awarded the Most Distinguished Human Rights Defender Award by Amnesty International.
How much is Leila de Lima worth?
Leila de Lima net worth is P7.7 million. She was ranked as the poorest senator of the Philippines in 2018. The top on the list was Senator Cynthia Villar, who was worth P185.52 million.
What happened to Leila de Lima
In February 2017, the Department of Justice filed charges against the senator. The Department of Justice alleged that she received drug money from drug convicts when she was the justice secretary.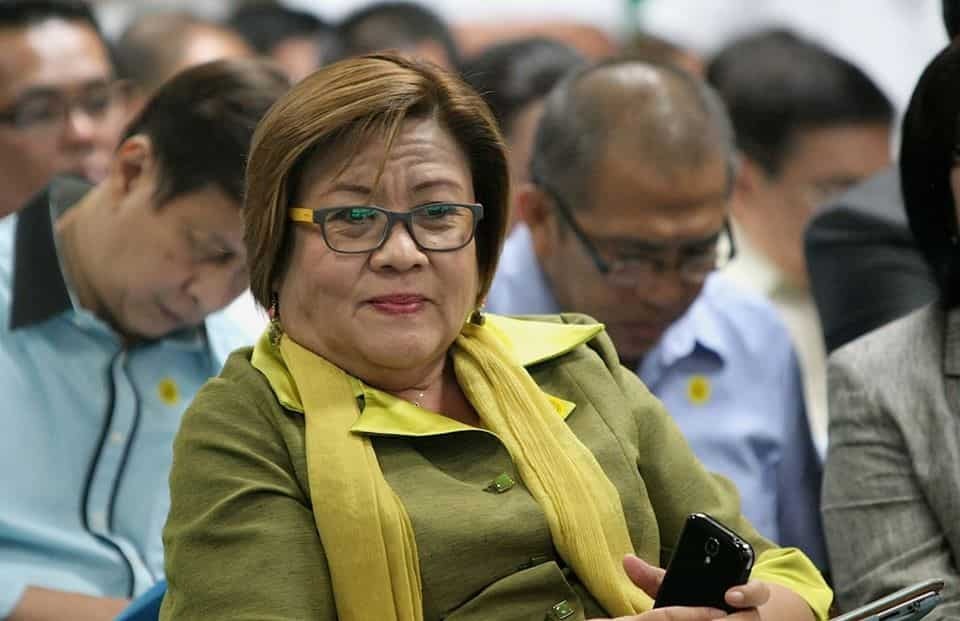 She denied the allegations levelled against her, terming them as mere political persecution by President Duterte's administration. Nonetheless, she surrendered to the Philippines National Police a week later.
Where is Leila de Lima now?
The senator is currently serving a prison sentence. However, despite having been in detention for three years now, the brave professor of law remains steadfast and unmoved. In one of Leila de Lima news pieces published by Rappler on February 23rd, 2020, she says,
I don't know for how long I will remain unjustly detained, but I do know one thing for certain: my will to fight for what is right remains undeterred and, in fact, is validated and reinvigorated by recent developments and successes.
Leila de Lima dating history and relationship affairs
The Feist lawyer was married before to lawyer Plaridel Bohol. He is the father of her son named Vincent Joshua Bohol.
She has also been in love with Ronnie Dayan, her former security guard and driver. The senator admitted that their relationship existed for some years. She goes further to say that it was part of her weaknesses as a woman.
Their love affair was used by President Duterte's administration to pin her down. In 2016, Dayan alleged in a congressional hearing that he collected drug money for the senator. When asked how she came to terms with her former lover's testimony, she responded by saying the following love quotes.
Love is not a because it's a no matter what. - Jodi Picoult
The heart has its reasons of which reason knows nothing. - Blaise Pascal
One is loved because one is loved. No reason is needed for loving. - Paulo Coelho
The Filipino senator, Leila de Lima, is a vivid example of an iron lady. Although she is currently in prison, her career paper trail and achievements are admirable. She is a role model for many people within and outside the Philippines.
READ ALSO: Barbie Forteza biography, dating history, movies and family
Source: KAMI.com.gh