Sonny Angara bio: wife, age, family, Instagram, net worth
In the recent past, the Philippines have witnessed an increasing number of young people taking up political roles. Sony Angara is one of these youths you entered politics and won at the age of 31 years, and so far he has established a successful political career.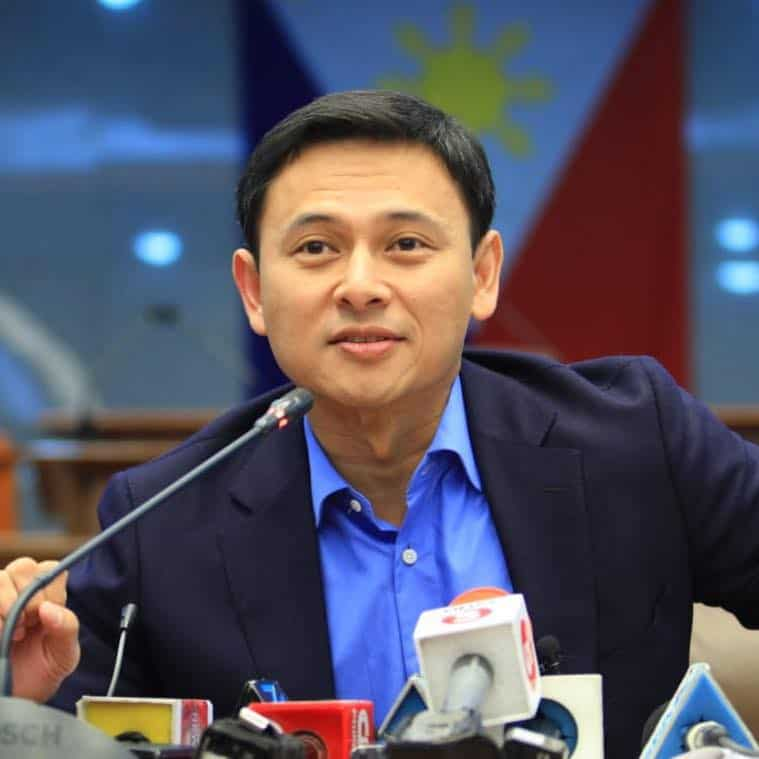 Sonny Angara is a Filipino politician, who has served both in the House of Representatives and Congress. He has been in politics from 2001 to date. He is such a determined and hardworking public servant.
Sonny Angara profile summary
Birth name: Juan Edgardo "Sonny" Manalang Angara
Date of birth: July 15th, 1972
Sonny Angara age: 47
Zodiac sign: Cancer
Place of birth: Manila, Philippines
Current residence: Suklayin, Baler, Aurora
Nationality: Philippine
Gender: Male
Occupation: Lawyer, politician
Religion: Christianity
Marital status: Married
S*xual orientation: Straight
Sonny Angara biography
The Filipino politician was born on July 15th, 1972, in Manila, Philippines. He is the son of Edgardo J. Angara and Gloria Manalang, father, and mother, respectively. His father is a former senator while his mother is a retired teacher.
Sonny Angara attended his elementary studies at Xavier School, which is located in San Juan, Metro Manila. He later joined Douai School in the United Kingdom and then proceeded to study a degree in International Relations at the London School of Economics.
READ ALSO: Cynthia Villar bio: age, net worth, son, achievements, education
Upon graduating, he enrolled at the University of the Philippines to pursue a law degree. He then studied for his Masters of Law at the Harvard Law School in the United States.
Career
Sonny Angara has so far had an illustrious career as a lecturer, reporter, lawyer, as well as a politician. In 1991, he worked at Metrobank as a trainee before he became a news reporter at The Philippine Star. He was a professor at the Centro Escolar University (CEU) School of Law and Jurisprudence as well as the New Era University (NEU) College of Law.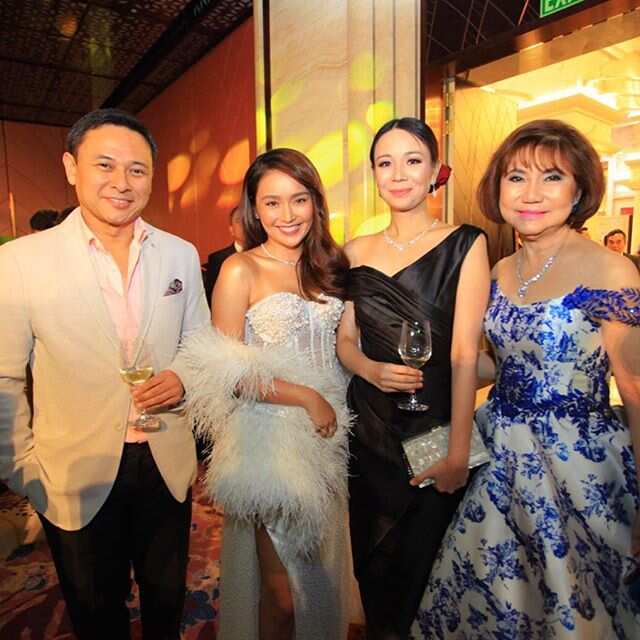 Sonny Angara laws career
Before he joined politics in 2001, Sonny preferred to establish a successful career in law. He, therefore, joined the Philippine Mission to the United Nations based in New York. He also worked shortly at his father's law firm ACCRA (Angara Abello Concepcion Regala and Cruz).
Political career
Throughout his political career, the legislator has served the public both in the House of Representatives and the Senate.
House of Representatives
In 2004, Sonny Angara was elected to Congress as the representative of the district of Aurora. He was elected at the age of 31 years, making him the youngest member in the 13th Congress.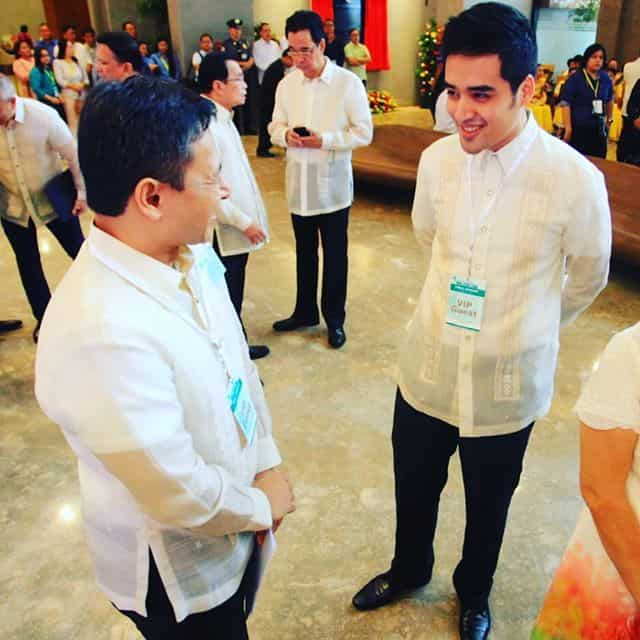 He was re-elected in 2007 unopposed to the 14th Congress. During that term in Congress, the legislator served as the deputy majority leader and vice chairman of the committee on rules. Additionally, he was an ex officio member of standing and special committees. He was elected for the third time in 2010.
Senate
Sonny became a senator in 2013 after serving three terms as a representative in the Congress. He was then re-elected in 2019. As a senator, he has tabled and sponsored more than 200 laws. He currently chairs the finance and youths committee.
READ ALSO: Nancy Binay bio: husband, age, book, accomplishments, family
Sonny Angara achievements
Following Sonny Angara contributions both at the senate and the House of Representatives, he has been received the following awards.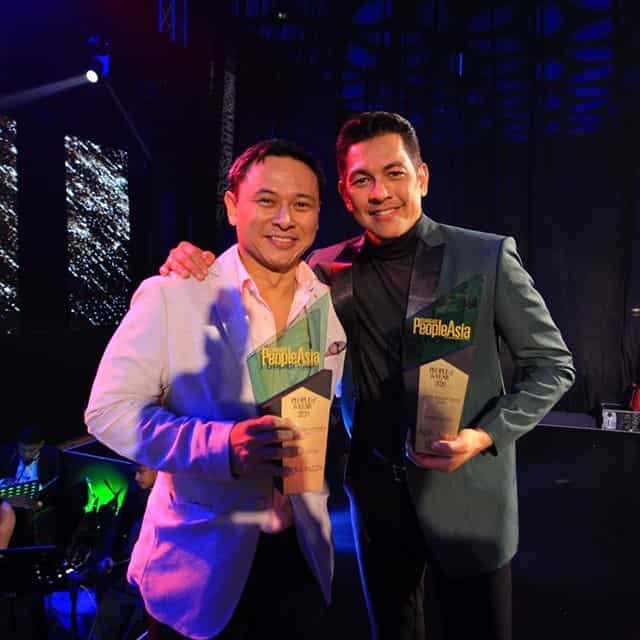 In 2010, he received The Outstanding Young Men (TOYM) Award for his great achievements and performance as a politician.
In 2011, Ramon Magsaysay Technological University awarded him an Honorary Doctorate Degree in Law.
He also received an Honorary Doctorate from Tarlac Agricultural College.
Pangasinan State University also awarded him an Honorary Doctorate.
Sonny received Tanglaw ng Bayan in 2011, the highest award of recognition the Polytechnic University of the Philippines. It is given to people with outstanding achievements in their respective careers.
In 2014, Sonny was named by Men's Health Magazine among Heroes of Health and Fitness. This happened when he initiated laws to improve sports in the Philippines.
In 2015, he was awarded Gawad Rizal: Para sa Mabuting Paglilingkod. It is an award from the Philippines University. Usually, the award is given to a person who has had a significant influence on the youth, inspired them, fought for the betterment of the country, and enlightened the minds of others.
In 2015, he was named by the PeopleAsia among Men Who Matter.
In 2017, he was also featured as one of the Tanyag na Ulirang Ama.
How much is Sonny Angara worth?
Sonny Angara net worth is P135,840,710.00. He is the fifth richest senator in the Philippines. Senator Cynthia Villar and Manny Pacquiao remain the richest senators at positions one and two respectively.
Who is Sonny Angara wife?
The Filipino senator is happily married to Tootsy Echauz. The couple has been married since 2003, and Sonny Angara family is blessed with three children, two sons, and a daughter. The children's names are Manola, Javier and Ines.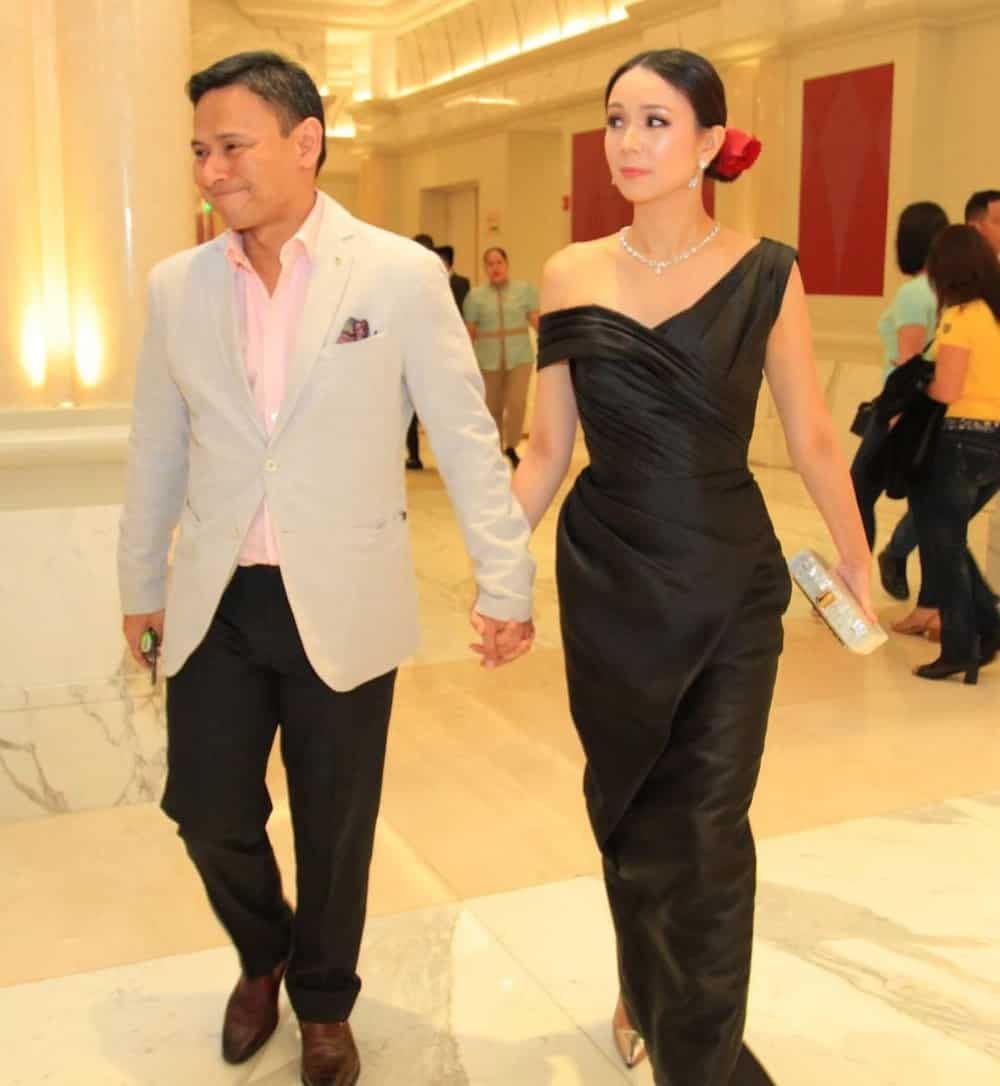 Social media accounts
As a public figure, the senator has various social media accounts where he enjoys a considerable number of followers. You can follow him on Twitter, Facebook, and Instagram using the links below.
Sonny Angara Instagram: @sonnyangara
Facebook page: @sonnyangara
Twitter account: @sonnyangara
Is Sonny Angara coronavirus positive?
The senator was one of the Filipino politicians who tested positive for the deadly coronavirus. He announced on March 26th, 2020, that he had contracted the virus. He was hospitalized, and his family quarantined for fourteen days because they had been in contact with him.
On April 6th, 2020, the senator took to his Instagram page to announce that he had recovered from the COVID-19. The Instagram post read as follows.
Am truly grateful for the gift of life and even more so now for those at the front lines who safeguard our lives and protect our society.
When it comes to public servants who have given all they can to grow the economy and leadership in the Philippines, the name Sonny Angara can not miss on the list. He is a true leader who has put the interests of his electorates ahead of his. His political contributions speak for themselves.
READ ALSO: Imee Marcos bio: Husband, net worth, children, age, Instagram
Source: KAMI.com.gh