Endo: Meaning, contractualization, bill, clearance, 555
Unemployment is an issue that affects many people across the globe, Filipinos included. This is why most individuals are willing to undertake any form of employment whenever the opportunity arises, to sustain their livelihoods. For this reason, endo has become a widespread employment practice in the Philippines despite the amount of controversy it faces.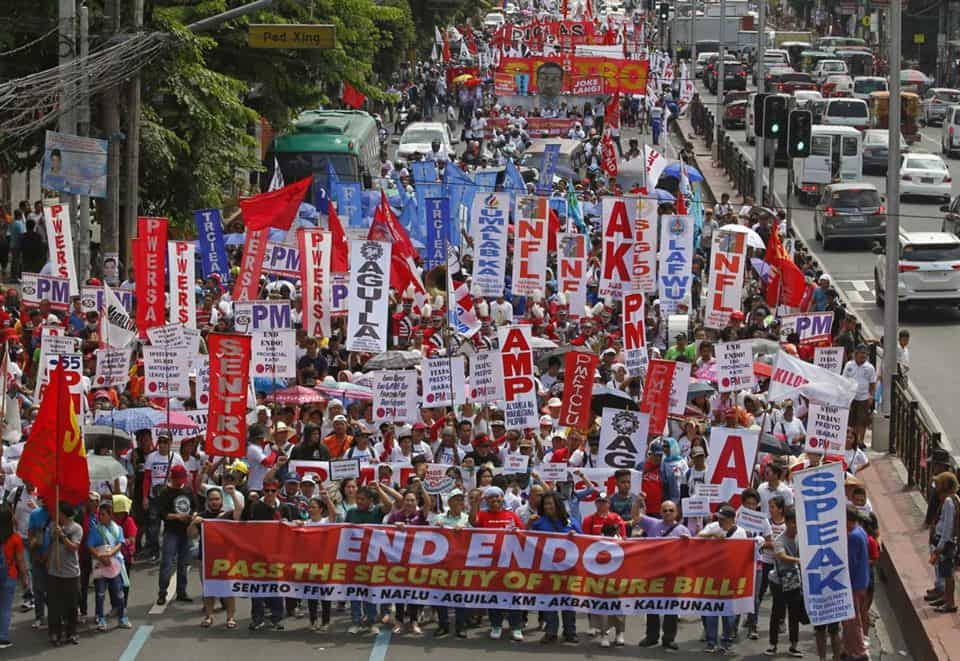 The topic of endo contractualization in the Philippines has been debated over many years and across different presidential regimes, with each leader promising to abolish the exploitative labor practices. Even so, it is a practice that is still regularly employed by many Philippine employers with the aim of cheapening labor fees. What is endo meaning, and what makes it a controversial practice in the Philippines?
What is endo?
An endo definition is a form of contractualization in which organizations offer temporary employment opportunities to job seekers. The period of employment under this contract lasts less than six months.
This is because according to the Philippine labor code, an employee who has been employed for six months or more should be regularized. Employers who rely on the endo system employ workers for less than six months to avoid the fees that come with regularization.
This employment practice is also referred to as 555 endo, in reference to the number of months until a non-regular worker's end of the contract.
What is endo contractualization?
This is an employer's act of entering into a short term employment contract of fewer than six months, in the Philippines. This endo Philippines type of contractualization has both proponents and opponents.
The proponents argue that it is essential to economic growth; it is a source of employment for the unemployed, which boosts the country's economic progress. Conversely, the opponents of this type of contractualization point out that it is an illegal and exploitative practice that denies workers their rights to employment benefits.
READ ALSO: How to check pag IBIG contribution: Step-by-step guide
Benefits enjoyed by regularized employees
Some employers in the Philippines use an endo contract when offering employment to job seekers to avoid fees and the benefits enjoyed by the regularized workers. These benefits include:
Social security system membership that provides health insurances and retirement benefits
Philippine health insurance corporation membership, which makes contributions for medical insurance
Home development mutual fund through which members can secure housing loans at low interests
13th-month pay
Union dues
Service leaves
Maternity benefits
Executive order endo
In May 2018, the president of the Philippines Rodrigo Duterte signed an executive order to prohibit unlawful subcontracting and contracting. This order reiterated the provisions in the labor code that give the secretary authority to inspect organizations to investigate abusive practices.
However, labor groups heavily criticized this move by the president, arguing that the draft of the order he signed was not the one agreed upon by them.
This notwithstanding, the Philippines Department of Labor and employment reported that 176,286 workers have already been regularized since the onset of their investigations. This department issues endo clearance to organizations found to be compliant with the general labor standards. An example of such an organization is ABS-CBN that received its clearance earlier this year.
Law and policy
The endo policy under the Philippine employment protection laws requires that employers offer permanent jobs to workers after six months of engagement, or otherwise terminate their employment.
In July 2019, president Rodrigo declined to sign the anti endo bill saying that it destroys the healthy balance between the conflicting interests of employers and workers. Thus, although the endo law prohibits this illegal labor practice, many Philippine companies still hire employees through this form of contractualization.
Endo is an employment practice that receives support and resistance in equal measure in the Philippines. Nonetheless, as a potential employer or employee, you should know that the Philippine labor laws deem the practice illegal in the country.
READ ALSO: How to compute separation pay: step-by-step guide
Source: KAMI.com.gh