Arellano University branches, courses, contact number, admission (2020)
Arellano University has expanded into an institution with seven campuses that are located throughout Metro Manila, since its establishment in 1938. The school is ranked at position 127 in the Philippines. Students admission into this private learning institution is based on entrance examinations.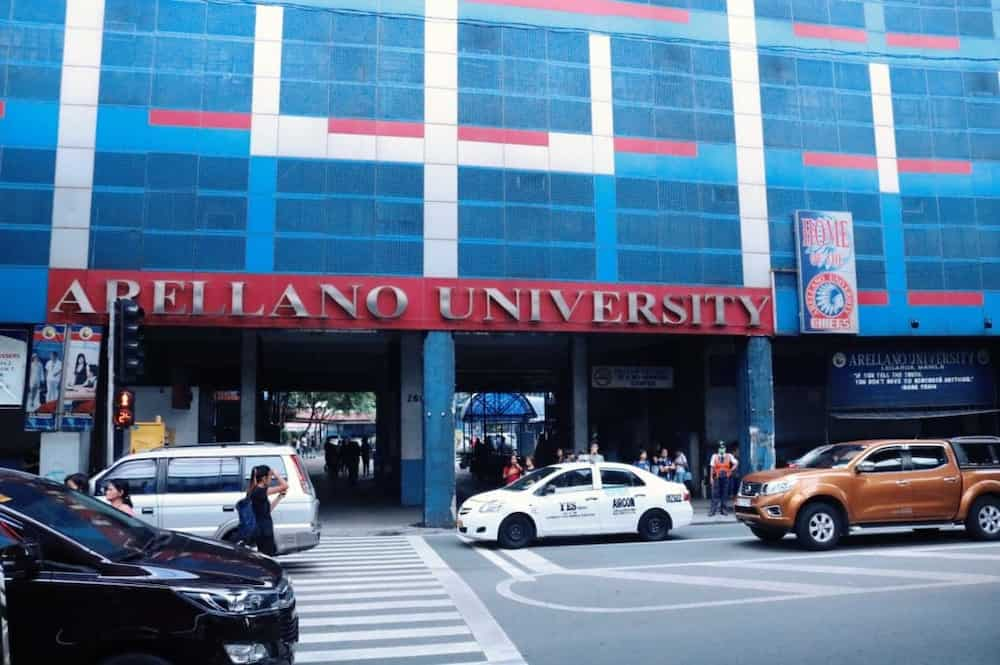 This institution of higher learning was named after its founder, Cayetano Arellano. It is governed by its CEO, the corporate officers, and the board of trustees. The popularity of this institution, especially in the Philippines, can be attributed to its history and its spread across the country among others.
History of Arellano University
Arellano University history dates back to 1938 as a law school that catered to the needs of various prolific individuals in the public service and law fields. However, the institution was closed between 1941 and 1945 owing to the start of World War II.
The school reopened in April 1945 and changed its name to the Arellano Colleges. Through the efforts of its first president Florentino Cayco Sr, it received university status in February 1947. This was when its name was changed to Arellano University.
In 1954, the institution started a law school and an institute of nursing. In April 1979, the law school was successfully turned over to the Arellano Law Foundation. Even so, it remained as one of its constituent colleges.
Another significant event that marks the institution's history was its collaboration with Ayala Education to initiate a junior college program in 2015.
Branches
At present, there are six Arellano University branches in different locations across Metro Manila.
Arellano University Manila
Also called the Juan Sumulong campus, it is Arellano University main campus. Since it is situated at Legarda Street in Sampaloc, it is also known as Arellano University Legarda. It is the institution's largest branch by land area.
Arellano University Malabon
The Jose Rizal Campus and the Elisa Esguerra Campus are both in Malabon. The former is located along Gov. Pascual Avenue while the latter is situated in Bayan-Bayanan, not far from the Jose Rizal Campus.
Arellano University Pasig
Located in Caniogan Pasig, this branch was established in 1946 and is also referred to as the Andres Bonifacio Campus. It is named after a Filipino nationalist and revolutionary by the same name.
Arellano University Pasay
The Jose Abad Santos Campus started off as a high school in 1945. It is situated along the Taft Avenue in Pasay.
Arellano University Plaridel Campus
Located at Gen. Kalentong Street in Barangay Pag-Asa, this branch was established in 1950 to cater for the learning needs of residents of Mandaluyong; hence the term Arellano University Mandaluyong.
Apolinario Mabini Campus
This is Arellano university law school that is located in Menlo, Pasay. Besides the school of law, it has a junior and senior high school.
Colleges in the university
Also notable about this institution are its eight constituent colleges.
Florentino Cayco Memorial School of Graduate studies on education. It is the Arellano University graduate school whose operations began in 1978.
The Arellano University School of law, established in 1938.
The college of arts and sciences established in 1945.
The college of education established in 1945.
The college of allied medical services started in 1954.
The college of business and technology established in 1954.
The college of criminal justice education.
The college of nursing.
READ ALSO: UP makes it to top 400 best universities in the world
Arellano University courses
This further education college prides itself on offering various programs. Some of them include:
Doctor of education Majors
Master of Arts in Education
Master of Arts in Psychology
Master of Arts in Nursing
Master of Arts in Business Administration
Bachelor of Laws
Bachelor of Arts in English
Bachelor of Arts in History
Bachelor of Arts in Political Science
Bachelor of Arts in Performing Arts
Bachelor of Science in Nursing
Bachelor of Science in Computer Studies
Bachelor of Science in Criminology
How much is the tuition fee in Arellano University?
On average, Arellano University tuition fee for a bachelors degree costs between 50,000 and 60,000 Philippine Pesos per year.
Students undertaking a master's degree pay between 20,500 and 45,000 Philippine Pesos per year while those applying for doctorate degrees pay between 36,000 and 46,000 Philippine Pesos per year.
For law students undertaking bachelors and master's degrees, the tuition costs them between 70,000 and 105,000 Philippine Pesos every year of study.
How to go to Arellano University
To get admission into this institution, you are required to have a certificate of good moral conduct, your birth certificate's copy, your secondary school transcript, results of the college entrance exam, and a completed application form.
You will then be required to the Arellano University building that hosts the registrar. Here, you will fill the student information sheet and obtain a student number. You will then proceed to the dean's office in your college or school.
Where is Arellano University located?
The institution's main campus is located on Legarda Street in Sampaloc Manila. Its other campuses are located in different locations such as Pasay, Pasig, Malabon, and Mandaluyong.
When is the entrance exam in Arellano University?
We found no details online about the exact dates for the 2020 Arellano entrance exam. Interested applicants can contact the university at any time and gather the correct information on this.
Contact Information
Aspiring students of this university can use the following contact details to make inquiries or even follow up on their applications.
Arellano University contact number: 831-8077 or 832-5525
Email: info@arellano.edu.ph
Arellano University address: 2600 Legarda St., Sampaloc, Manila, First District
Arellano University website: arellano.edu.ph
Additional information about Arellano University
Here are additional details that identify with this academic institution
Logo
Arellano University logo was prepared by an artist named Vicente Manansala. Its design is expressive of the institution's faith in the youth as the future of the Filipino nation. It has the image of three men struggling to raise a flag.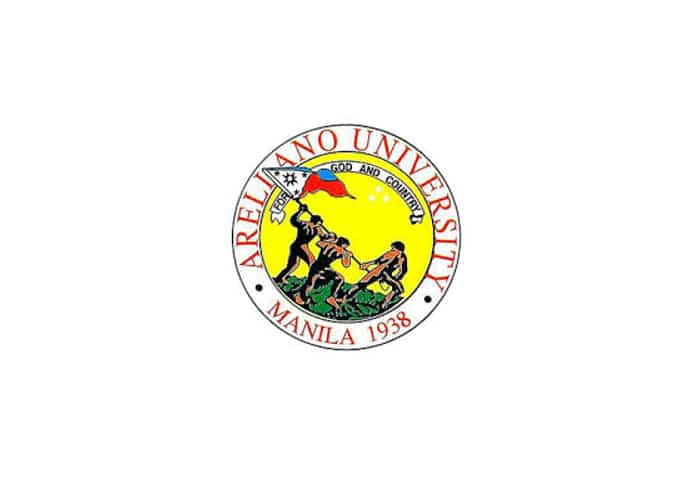 Mission and vision
The school's goals are embedded in the Arellano University mission and vision. Its mission is to provide equitable access to learning through innovative, relevant, industry sensitive, and environment-conscious academic services.
Its vision is to be a model institution of learning where relevant knowledge is acquired, and skills are developed in response to the needs of the global community.
University hymn
The institution also has a song that is known as the Arellano University hymn, and it is sung in Tagalog.
Uniform
The students in the secondary schools affiliated with this institution wear uniforms. Blue and white are the major colors used in the design of the Arellano University uniform.
Arellano University is a higher learning college with which many students in the Philippines and elsewhere identify. If you have been looking forward to joining it, we hope that this information has been insightful for you.
READ ALSO: 15 top universities in the philippines 2020: List
Source: KAMI.com.gh