Creamy sopas recipe: visualised guide
Nothing beats a hot bowl of soup to make you feel warm and comfy on a cold day. You can use the sopas recipe to prepare a heartening meal. It is a nourishing, delicious food that can do wonders for you when you are feeling down.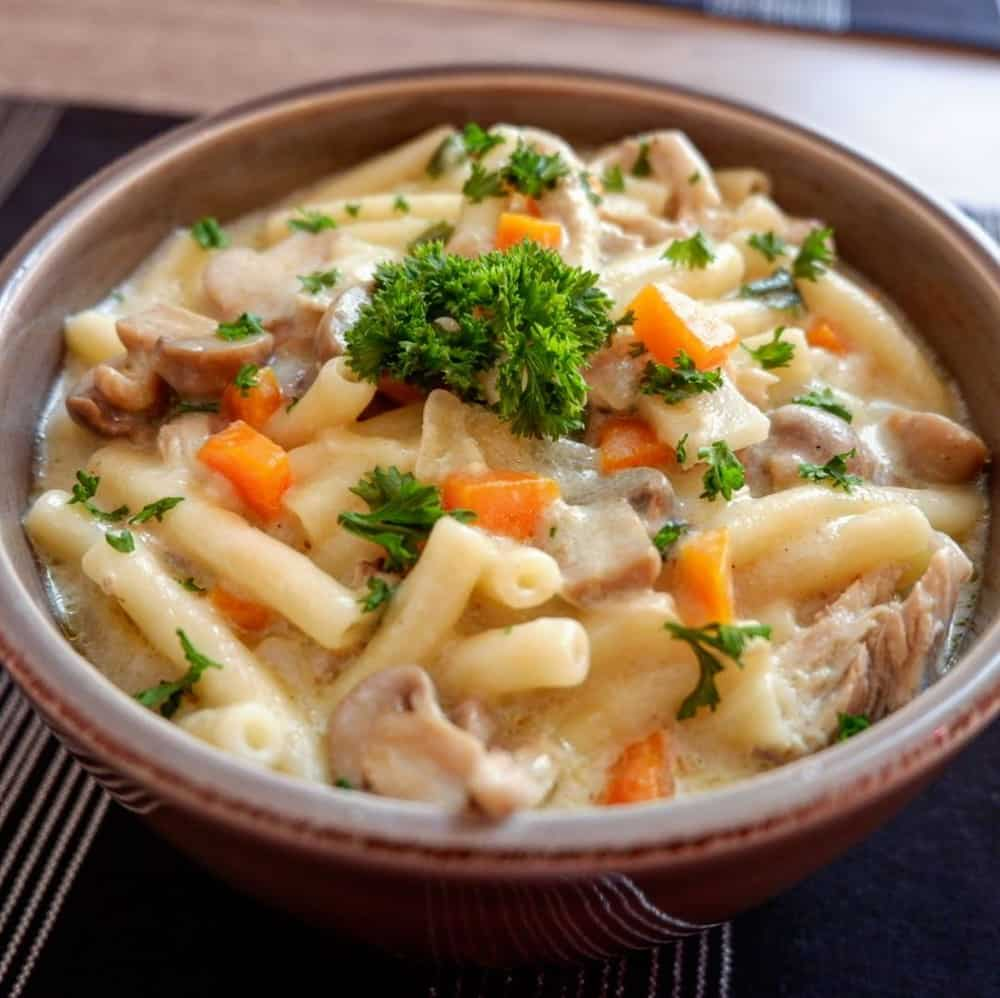 Sopas offer you a complete meal in one pot. It is a dish that transcends Filipino culture and age. We have prepared for you a tasty sopas recipe you can make at home.
What is Sopas?
Sopas is a Filipino version of a milky soup. The dish is mostly prepared using elbow macaroni or salad pasta noodles. It also incorporates chicken, beef, or ground pork. Other sopas ingredients include vegetables like carrots and cabbage.
It is cooked with evaporated milk to make it creamy and give it a richer flavor. The sopas calories contained in one bowl of soup are about 351kcals. However, this can vary depending on the ingredients you use.
How to make sopas
Sopas are easy to prepare. A simple sopas recipe involves cooking the protein of choice in garlic and onions. After this, macaroni is added and boiled until al dente. Shredded vegetables are then added, and milk poured into the pot to make the broth creamy.
We have prepared a sopas recipe you can use to make a delicious meal. Read on to find out how to cook sopas.
READ ALSO: How to make siomai: 5 best recipes
Chicken sopas recipe
Chicken is the most popular protein ingredient for this soup. This delicious Filipino cuisine takes approximately 50 minutes to cook. Below is a detailed creamy sopas recipe.
Ingredients
12 ounces of boneless chicken breasts
½ cabbage (sliced)
3 stalks of celery (chopped)
1 piece onion (diced)
3 pieces hotdogs (sliced)
¾ cups carrots (diced)
12 ounces of evaporated milk
1 ½ cups elbow macaroni
2 teaspoons minced garlic
1 piece of Knorr Chicken cube
6 to 8 cups of water
3 tablespoons of cooking oil
Salt and ground pepper to taste
Procedure
In a medium-sized pot, boil 3 cups of water. Add the chicken breasts.
Cook under medium heat while covered for 15 to 18 minutes.
Drain the water in a separate bowl and set aside. Shed the chicken after it has cooled down.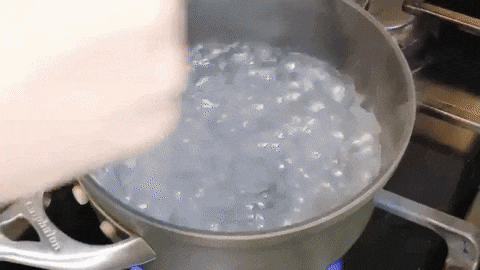 4. Heat the oil in a large soup pot. Add garlic and sauté until it turns medium brown. Add celery, onion, and carrot. Continue to sauté for another 2 to 3minutes.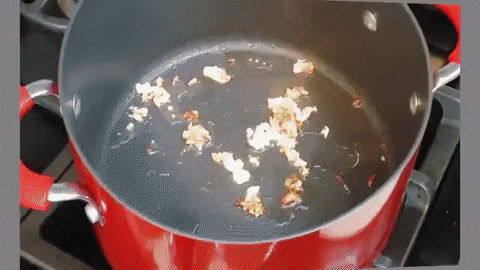 5. Add the shredded chicken and cook for 1 minute while stirring.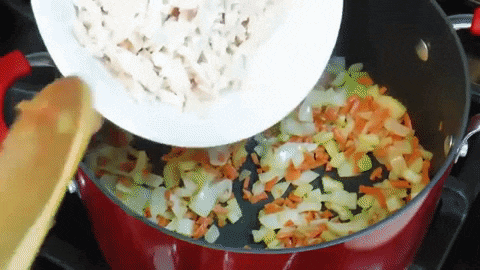 6. Add the hotdogs and stir. Add the chicken broth you set aside earlier and the remaining water. Let boil.
7. Add the chicken cube and stir. Cook for 3 t0 5 minutes while covered.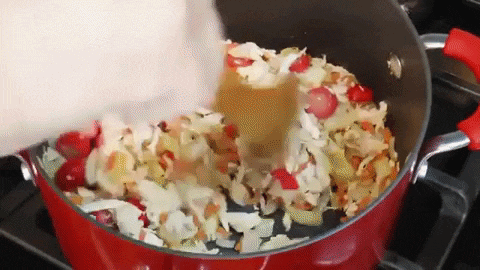 8. Put in the elbow macaroni and cook for 10 minutes.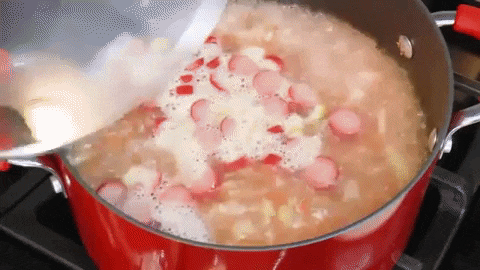 9. Add the cabbage and cook for another 3 to 5 minutes.
10. Pour in the evaporated milk and stir. Let it boil and cook for another 3 minutes while covered.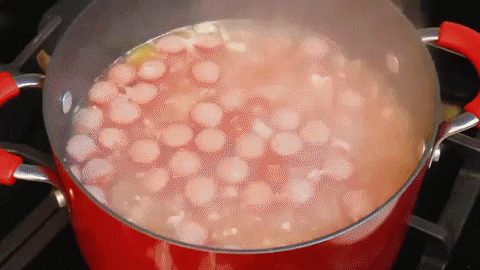 11. Add salt and ground pepper to taste.
12. Transfer to a serving bowl.
13. Serve and eat while hot.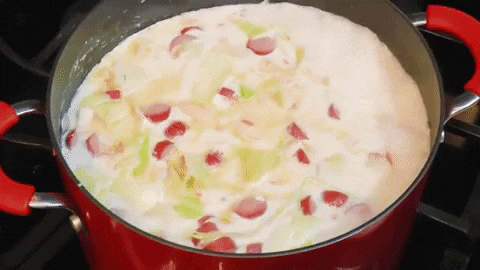 READ ALSO: How to make graham balls: simple step-by-step recipes
Corned beef sopas recipe
You can use corned beef as an alternative to chicken. It is preferred because it has more flavor than regular meat, therefore, making the soup more flavor-filled. Below is a step by step guide on how to cook this soup with corned beef.
Ingredients
3 tablespoons cooking oil
8 cloves of garlic (minced)
1 bulb of onion (chopped)
1 can (380g) of corned beef
2 pieces jumbo hotdogs (chopped)
1 piece carrot (diced)
250g macaroni salad pasta
8 cups of water
1 piece beef bouillon cube
½ cup evaporated milk
Ground pepper and salt to taste
Procedure
Sauté garlic and onion in oil.
Add corned beef and hotdogs. Sauté for another 5 minutes.
Add carrots, macaroni salad noodles, water, and the beef bouillon cube. Let it simmer.
Pour the milk into the pot and season with ground pepper and salt.
Simmer for 3 minutes.
Transfer to a serving bowl.
Serve while hot.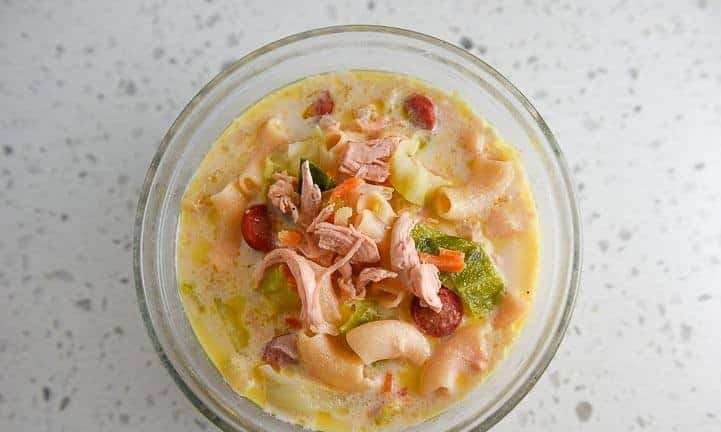 Pork sopas recipe
You can use pork as an alternative to beef and chicken, although it is not very common. It gives the dish a distinct and rich flavor that is creamy and filling.
Ingredients
400g elbow macaroni
¼ kg pork (diced)
1 medium onion (chopped)
3 cloves garlic (minced)
1 can of evaporated milk
1 medium-sized carrot (diced)
½ cabbage (shredded)
3 tablespoons cooking oil
Pepper
Fish sauce
Procedure
Boil macaroni until al dente (not too soft, firm to the bite). Drain water and set aside.
Add the oil to a pan. Sauté the pork over medium heat until brown.
Add garlic and onions. Sauté for another 2 minutes until garlic becomes brown.
Add 2 tablespoons of fish sauce and stir.
Add carrots and cabbage. Stir until the vegetables are half cooked.
Add milk and simmer. Add pepper.
Put in the macaroni and let it simmer for a few minutes.
Serve while hot.
Variations of the dish
The soup can be modified by adding or substituting ingredients. Some of these constituents are eggs and hot dogs. Below is a guide on how they can be used in the meal.
Sopas recipe with egg
If you want a sopas recipe without chicken or any other meat, then you can use eggs. It is a method ideal for vegetarians. When cooking, follow the pork sopas recipe and the procedure described above but skip adding the pork.
Boil the eggs first then cut them into halves. Add them to the dish when serving. Other people still incorporate the eggs with the other proteins.
Sopas recipe with a hot dog
Hot dogs are used to make sopas colorful and more appealing. You can add them to all the different methods. When using hotdogs, you need to cook them first. Cut them into small sliced pieces then add just before removing the pot from heat.
READ ALSO: How to make dried mango at home
Tips and tricks in preparing this dish
You can use chicken with bones to make the soup tastier.
Boil the chicken first. You need the stock to make your soup more flavorful.
After adding milk, do not boil the dish. Let it simmer for a few minutes. Boiling makes the milk curd.
When reheating the food, do so under low heat and let it simmer.
Soup is perfect for breakfast, snack time, or a light supper. It is a meal that you should try. This sopas recipe will help you cook a delicious meal for your family and friends.
Source: KAMI.com.gh