Caroline Flack bio: twin, net worth, age, career, cause of death
Caroline Flack was an eminent English Television and radio presenter who helmed a variety of UK-based reality TV shows. Her earliest acting credits are from Bo' Selecta! and Is Harry on the Boat. She is best acclaimed for presenting a variety of ITV2 spin-off shows and was a remarkable host of the X-Factor in 2015.
Caroline was a multi-talented presenter who thrust into the mainstream in 2014 by winning the twelfth series of Strictly Come Dancing. For a woman who wore her heart on her sleeve, her fans thought they knew everything about her. This was until she betrayed their thoughts with death. Her fans were dismayed about her death on 15th February 2020 in North East London.
Here is everything you need to know about her journey from birth to her sudden demise.
Profile summary
Birth name: Caroline Louise Flack
Caroline Flack birthday: 9th November 1979
Place of birth: London, England
Zodiac sign: Scorpio
Caroline Flack age at death: 40 years
Father: Ian Flack
Mother: Christine Flack
Siblings: Paul, Jody, and Elizabeth
Height: 1.63m
Religion: Christian
Occupation: Television and radio presenter, actress
Years active: 2001-2020
Biography
Caroline Louise Flack was born on 9th November 1979 in England. She was the daughter of Ian (Coca-Cola sales representative) and Christine Flack (Nee Callis). Caroline was the youngest of four children and had two sisters namely Elizabeth and Jody (twin sister) and one brother Paul. Caroline Flack twin sister, Jody, was one of her closest friends and they shared a lot of things while growing up despite taking different paths in life.
The adorable Caroline Flack attended Great Hockham Primary School and Wayland High School in Watton. Later on, she studied Music and Theatre in Cambridge at the Bodywork Company where she learned her outstanding stagecraft skills. Her talent in acting was discovered in the early 2000s during the International Pepsi show and co-presenting TMI.
READ ALSO: Bernard Palanca: bio, family, age, scandal, children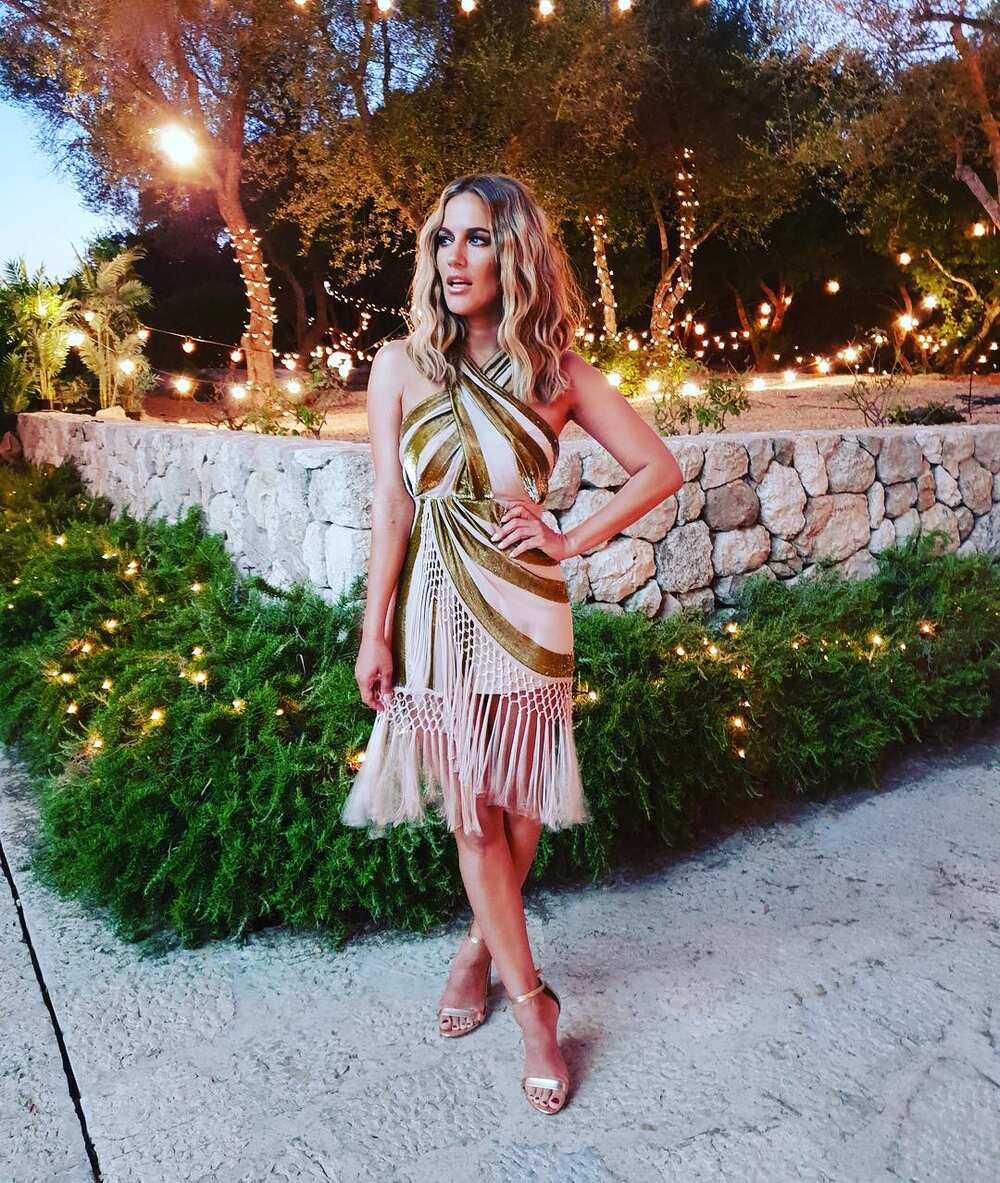 Caroline Flack career and achievements
She demonstrated her impeccable acting and presentation skills while starring in her breakout role in Bo' Selecta! (2002) and I'm a Celebrity…Get Me Out of Here! NOW! The popular TV and radio presenter emerged the winner of Strictly Come Dancing in 2014. Caroline and Murs replaced the well-established presenter, Dermot O'Leary as hosts for the 12th series of the X-factor in 2015.
Caroline Flack Love Island experience, made the dating series to win the Bafta award in 2018, for being the best reality TV show. During her time in the popular reality show, Love Island, she captured the attention of almost 3.6 million viewers at the edge of their seats watching the show. Here is a list of some of the shows she hosted and presented:
Is Harry on the Boat (2001)
Bo' Selecta! (2002-2004)
Fash FC (2003-2004)
The Games: Live at Trackside (2005)
TMI (2006-2008)
Escape from Scorpion Island (2007)
Big Brother's Big Mouth (2008)
I'm a Celebrity…Get Me Out of Here! NOW! (2009-2010)
The Whole 19 Yards (2010)
BRIT Awards: Backstage (2010)
The X Factor (2013-2015)
Strictly Come Dancing (2014)
Love Island (2017-2019)
Net worth
She was able to tremendously increase the viewership ratios on many TV shows and this made her become one of the best-paid TV presenters globally.
At the time of her death in 2020, Caroline Flack had a net worth of $8 million. Her major contributions were associated with a variety of endorsements with well-known brand names and fashion labels.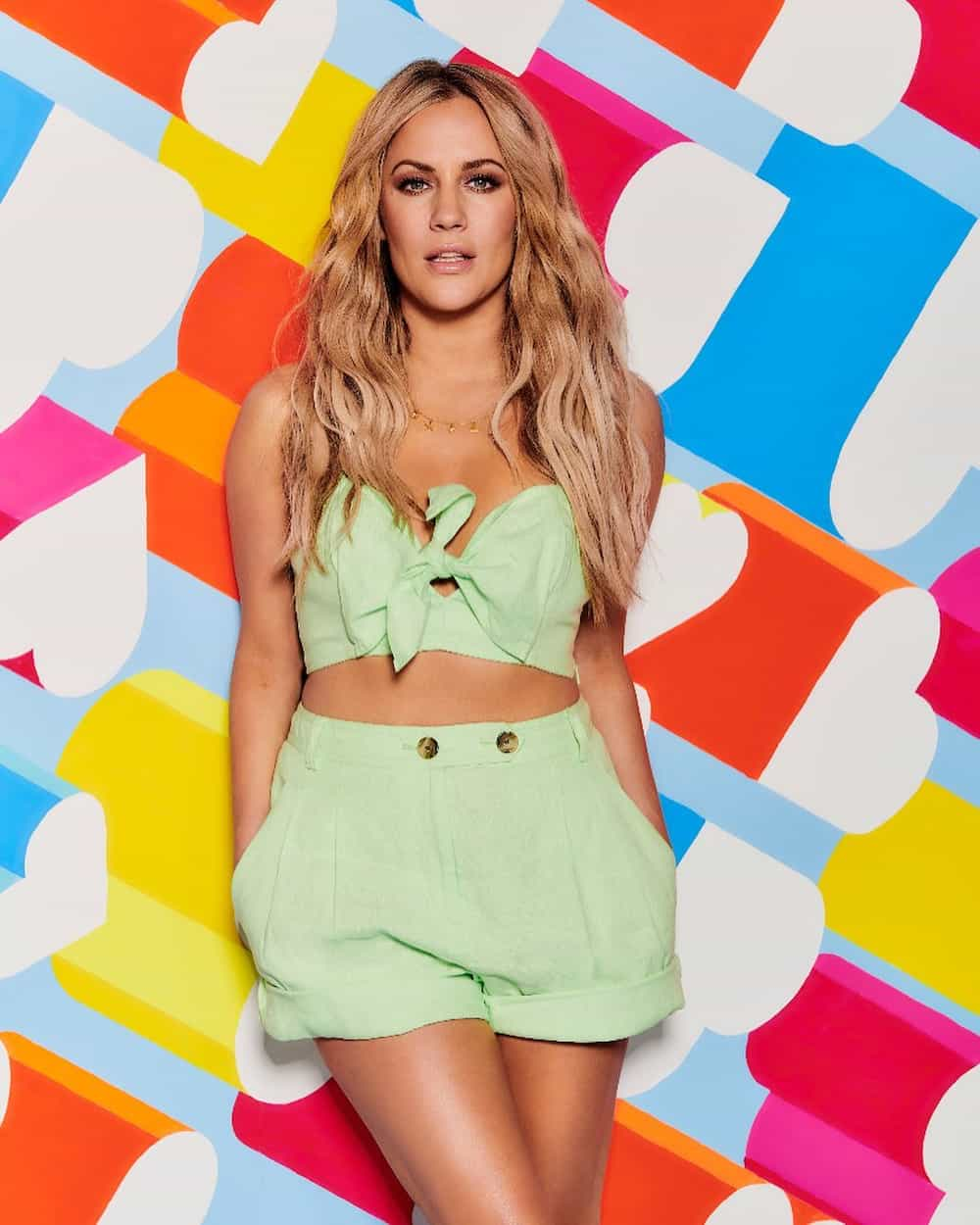 Caroline Flack and Harry Styles
Caroline has dated a number of high profile personalities. Her relationship with Prince Harry in 2009 got all the attention. This was brought about by the 14 year age gap between the couple.
During the Brit Awards, Styles wore a black ribbon on his lapel to pay tribute to his former girlfriend, Caroline. As much as Styles may not have come publicly to speak about Caroline's death, the majority of the fans believe his black ribbon was a silent way to mourn her death.
Caroline Flack death
Caroline Flack cause of death was suicide. The TV presenter was found dead on 15th February 2020 at her new East London apartment. Her death was confirmed with family and friends through a family statement. Her body was identified with her sister, Jody Flack.
An inquest into her death was opened four days later after her death, but no family member attended. According to Coroner's officer Sandra Polson, they were flagged down while driving around Caroline's flat. They found the former presenter who had apparently been found hanging, lying on her back.
Police and the paramedics tried to resuscitate her but to no avail and Caroline Flack was pronounced dead at the scene. This was just a few weeks before going on trial for assaulting Lewis Burton, her former boyfriend.
Instagram
Her unalloyed enthusiasm and sense of mischief will be greatly missed by her viewers. Many of her fans and followers have been shading off their tears by commenting on Caroline Flack Instagram handle, @carolineflack.
Caroline Flack message
Her last messages with the rugby star, Danny Cipriani, showed Caroline was unsettled about her then-upcoming court case. Several other individuals outpoured their grief by sharing their messages online.
People grieve in different ways and Caroline's latest messages brought about mixed feelings with some viewing them as an old adage while others seeing it as a way of mourning.
Family, friends, and fans are mourning Caroline Flack with mixed feelings especially with the unpublished Instagram posts that expressed her heartfelt feelings. Her death is still a mystery to many with others feeling that she had a 'perfect life' to take her own life. Mystery or not, Caroline Flack is dead and her legacy will be remembered in the entertainment industry for a long time.
READ ALSO: TJ Cruz biography, death, funeral, wife, cancer
Source: KAMI.com.gh