TJ Cruz biography, death, funeral, wife, cancer
It's a great pleasure for parents to see their kids join them in their careers. After all, the struggle to enter the industry is easier when you have someone to hold your hand and show you the steps to follow. TJ Cruz is one of the few lucky individuals who had a helping hand from his father, the veteran actor Tirso Cruz III.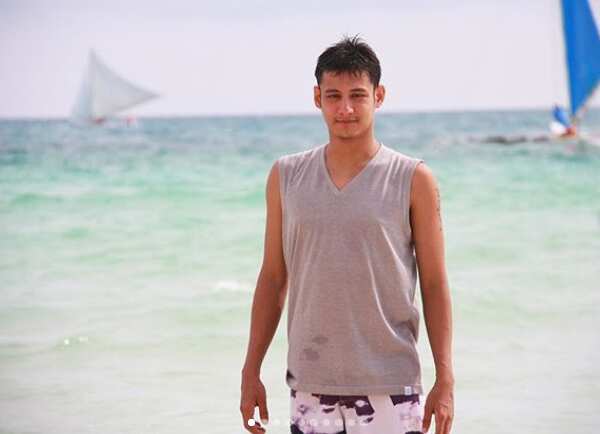 TJ Cruz is popularly known for his excellent acting performances. In any case, the apple doesn't fall far from the tree as his father is a legendary actor as well. Apart from his career side, what's more to him. Here is everything you need to know about his biography, journey with cancer, death and funeral.
TJ Cruz profile summary
Real name: Tristan Jedidiah
Nickname: TJ, Teejay
Date of birth: 22nd October 1981
Place of birth: Manila Philippines
TJ Cruz age: Died at 37 years
TJ Cruz birthday: 22nd October
Nationality: Filipino
Height: 5 feet 8 inches
Weight: 67 kg
Hair colour: Black
Eye colour: Black
Occupation: Actor
TJ Cruz biography
Who is TJ Cruz? He is a former actor and son of veteran actor Tirso Cruz III. The actor was born on 22nd October 1981 as Tristan Jedidiah. TJ Cruz Tirso Cruz son studied in De La Salle University where he attained a Bachelor's Degree in International Studies. He has two siblings; a brother named Bodie and a sister named Djanin.
TJ Cruz Ang TV was Teejay's point of fame. As a result, TJ Cruz roller boys and Eskapo became some of the films that featured the star actor. It took place after he became one of the original cast members of Ang TV in 1992.
Wife
Who is TJ Cruz wife? Maricris Garcia is the name of the wife. The couple had been dating for four years before officially saying yes, I do. Their engagement took place on the eve of their 4th anniversary on 25th January 2016 in Baguito City.
Later on, TJ Cruz and Maricris Garcia tied the knot in San Antonio de Padua Church located near Tagaytay City in December 2016.
READ ALSO: Mario Maurer bio: age, height, family, girlfriend
TJ Cruz cancer
TJ Cruz lymphatic cancer was diagnosed six months before he succumbed to it. According to his brother Bodie, Teejay had endured a period of great pain and suffering for six months. Unfortunately, he lost the battle and succumbed to death.
The news on TJ Cruz death was announced by his brother, Bodie who went on to confirm his passing as well as revealing TJ Cruz cause of death in his photo caption.
Here is what Bodie wrote regarding the death of his brother.
The battle with cancer for the past six months was tough, but it was also a time we got to experience God's love and faithfulness in abundance as a family. I am so grateful to the Lord for your life that was filled with passion, boldness and love. You desired nothing but to serve God and glorify Him through dancing. Now, you will be able to it free from sickness and pain, and in front of our Creator Himself- and you get to worship Him there forever. I love you, Kuya. Thank you to everyone who stood with us in prayer. Today, Kuya TJ has received the miracle of healing that we have believed God for. He is faithful, wrote Bodie
Similarly, his mother Lyn Ynchausti went on to mourn and celebrate the life of his son by pinning down this message on Instagram.
I will miss you so much! I will miss our talks, yung tawanan natin, yung paghati natin sa food, Yung pagdaan mo sa room namin ni Papa mo before you leave the house and pag-uwi mo, yung kumakanta tayong dalawa while you were in the hospital praising and worshipping God, our morning and evening prayer time so many things na nami-miss ko about yo, so many beautiful memories and I will cherish them for the rest of my life! You will always be in my heart! I love you, my son! Mama loves you, Mama's Boy! I love you, TJ, wrote Lyn
TJ Cruz funeral
During the last day of TJ's wake, his parents and other family members did everything possible to honour as well as celebrate the life of their late son. While most of the wakes are engulfed with a sad ambience of grieving individuals, Teejay's was filled with joy.
His father led the family in a celebratory dance with a praise song. TJ Cruz dance was a sign of celebrating his love and passion for dancing.
Even in death, TJ Cruz is still deeply remembered by his family, friends, and fans. May his soul rest in peace.
READ ALSO: Jose Sarasola: Biography, age, height, Instagram, girlfriend
Source: KAMI.com.gh