Choi Joon-hyuk bio, age, net worth, baby, wedding
When the news about the wedding of Jun Ji-Hyun (lead actress of My Sassy Girl) broke, many people have been curious about the lucky man whom she married. Well, it was Choi Joon-hyuk, a businessman and a banker. Besides that, there are some interesting details about the man's private life.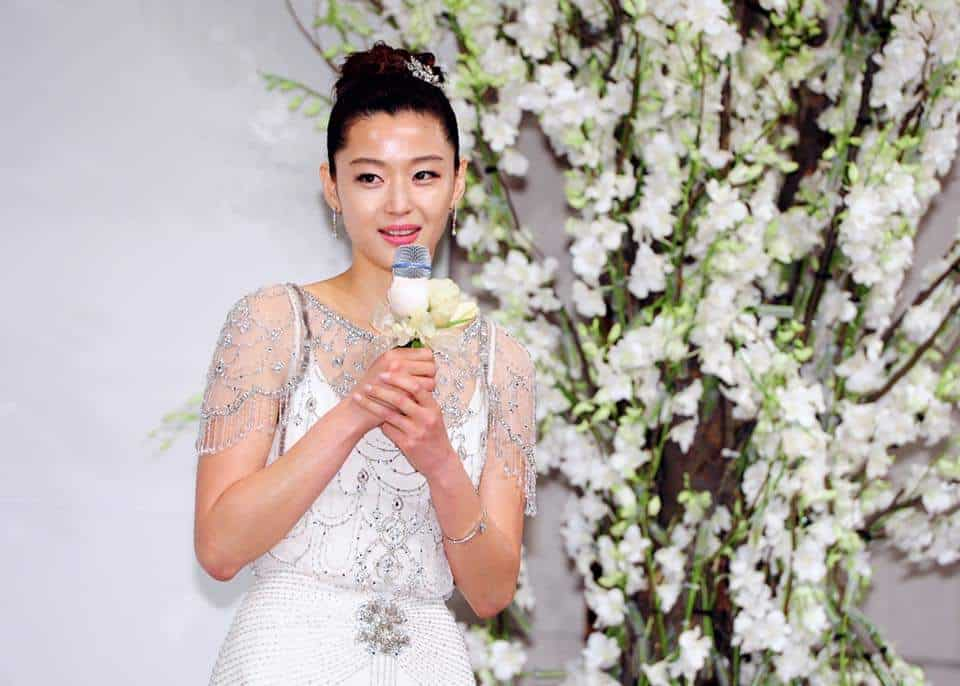 If you are one of those who want to know Choi Joon-hyuk more, take a quick look at his profile summary below.
Choi Joon-hyuk profile summary
Name: Choi Joon-hyuk
Height: 180cm (5 ft 10 in)
Nationality: Korean
Education: Korea University
Profession: Banker, businessman
Family: Lee Young-Hee, Lee Jung-Woo, Choi Joon-Ho
Spouse: Jun Ji-Hyun
Who is Choi Joon-hyuk?
Whenever people would know that the Legend of the Blue Sea leading lady is already married in real life, people tend to get a quick search on the internet to know who her husband is. Fans seem to mistake the man as a Korean actor; that is why they search if there are any Choi Joon-hyuk movies or dramas.
The man remained to live a private life being a banker. Besides being the non-showbiz husband of Ji-Hyun, Joon-hyuk is known to be working at the Bank of America. He is a chaebol or a sizeable family-owned business conglomerate.
Joon-hyuk is also known to be the son of a wealthy CEO and the largest shareholder of Alpha Management Assets. Additional to that is, he is also the grandson of Lee Young-Hee, a famous hanbok designer, and the one who opened the Lee Young-Hee Korea museum in Manhattan, New York. Joon-hyuk's mother, Lee Jung-Woo, is also a fashion designer.
Besides all the aforementioned, Joon-hyuk is also the brother of Choi Joon-Ho, a member of the K-pop group X-Large that debuted in 2001. It is said that Joon-hyuk could also make it to the showbiz industry because of his handsome face and towering height of almost 5 feet and 10 inches. Choi Joon-hyuk age, on the other hand, is the same as his wife.
Unfortunately, there is nothing much known about Ji-Hyun's husband. Choi Joon-hyuk biography is not fully revealed to the public as he is known to be a man of privacy. Even Choi Joon-hyuk net worth remains unknown, although, knowing that he works in a bank and that he came from a well-off family, it is safe to say that he might be making tons of money.
READ ALSO: Jun Ji Hyun bio: age, height, kids, husband
Choi Joon-hyuk and Jun Ji-Hyun
The Joon Hyuk and Ji-Hyun love story is a romantic one. Before their marriage, they already know each other since they were little as they lived in the same neighborhood. Even though they knew each other already, the two are not close until Joon Hyuk got sick a few years ago, and Ji-Hyun took care of him.
It was in 2010 that the two decided to level up their friendship and became a couple. After two years, they decided to get married. But before their lovely wedding, Joon-hyuk made the most romantic proposal for Ji-Hyun. He asked the actress to come to the airport with her passport, and they both went to Japan right away. As soon as they arrived in Japan, the banker wasted almost no time to propose to her.
On April 13, 2012, Jun Ji-Hyun married Korean businessman Choi Joon-hyuk. But ore than marrying a businessman and a banker, what other people do not know is, Jun Ji-Hyun is blessed enough to marry her friend and the love of her life.
The Choi Joon-hyuk and Jun Ji-Hyun wedding took off at the Shilla Hotel in Jangchung-dong, Seoul, Korea. It was attended with almost 600 guests, including their loved ones, family, friends, and some celebrities.
It was a lovely wedding where Jin-Hyun wore two sets of elegant wedding dresses.
Choi Joon-hyuk wife had her press conference right before the wedding ceremony, where she answered some questions from the media. In the conference, the actress wore a gown that has a mesh overlay with gems and silver covering her shoulder. She partnered the dress with silver heels that made her even more stunning. It is said that she changed with another elegant wedding dress for the ceremony, but the couple did not allow many photos from their wedding to be released to the public.
Ji-Hyun and Choi Joon-hyuk marriage proved that celebrities could also find love outside the showbiz industry, and it can last for many years. In 2016, the first Ji-Hyun and Choi Joon-hyuk baby was born. Then they had their second baby on January 26, 2018. The couple decided not to announce their babies' names to the public.
Practicing to live a quiet and private life for years now, one could not search for Choi Joon-hyuk Instagram as he does not have any. Even in Ji-Hyun's Instagram, there is no photo of Joon Hyuk and their babies posted. Maybe the actress is just protecting her beautiful family from some toxic people or trolls in the online world.
Up to this day, everybody is still curious about the man who stole the heart of the sassy girl, Ji-Hyun. And although the actress's fans do not know much about Choi Joon-hyuk, they still wish her a happy married life.
READ ALSO: Lee Jong Suk bio: TV shows, awards, age, who is he currently dating?
Source: KAMI.com.gh