Mario Maurer bio: age, height, family, girlfriend
Thai superstar Mario Maurer became an internationally adored crush of the teen demographic after starring in a number of successful coming-of-age romantic drama films. Aside from an undeniable talent in acting, the star is recognized for his stunning good looks and irresistible charm. What are his most popular movies?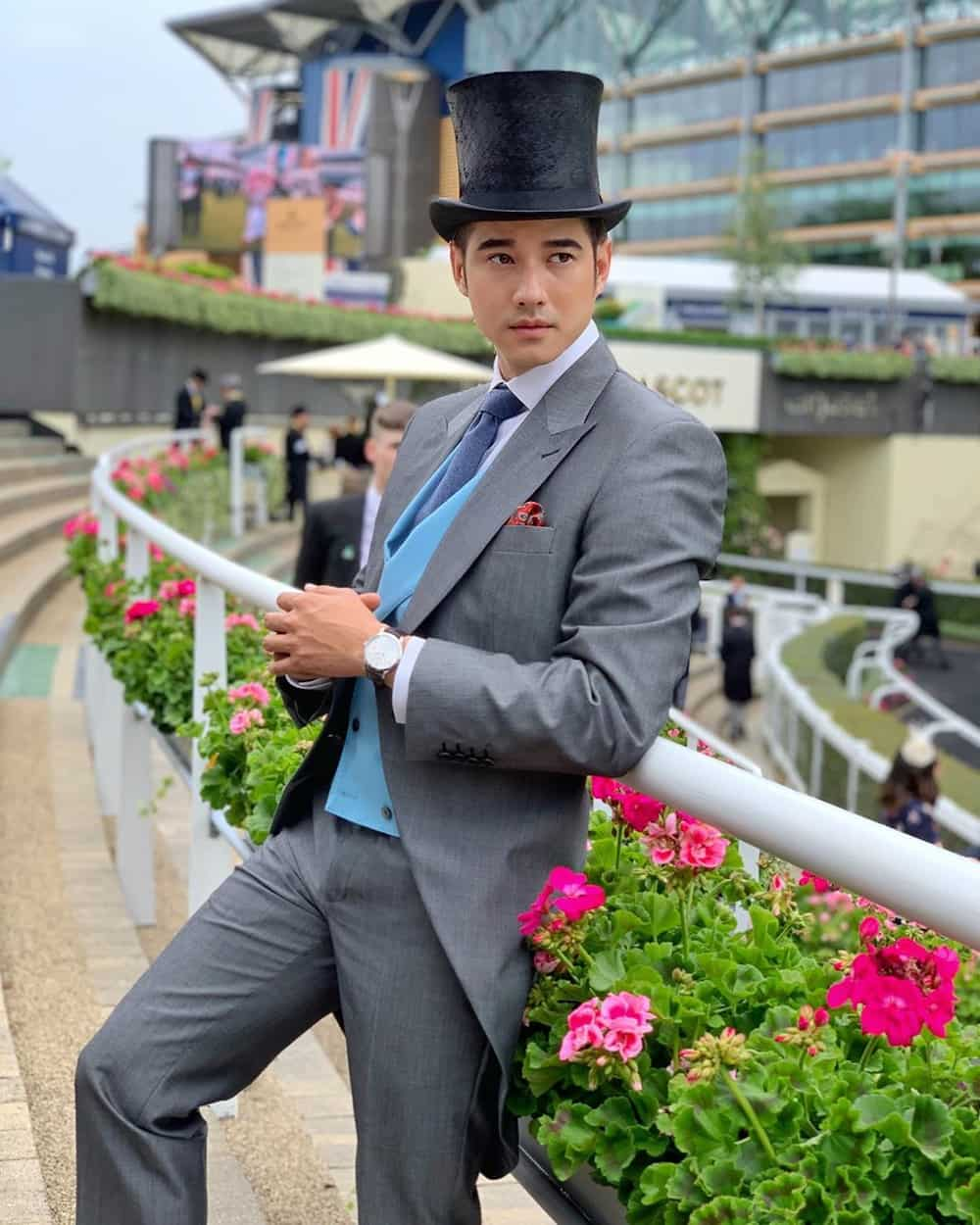 Mario Maurer is a Thai model, actor, musician, and social media personality. The star came to the international spotlight after appearing in the critically-acclaimed and multi-awarded Thai drama film "Love of Siam" (2007), where he played "Tong", a high school student with a strong yearning for his lost sister. The actor's performance in the film earned him the Best Actor award given by the Starpics Thai Films Awards.
Profile summary
Name: Nutthawuth Maurer (Thai: ณัฐวุฒิ เมาเร่อ)
Mario Maurer Birthday: December 4, 1988
Age: 30
Birthplace: Bangkok, Thailand
Parents: Roland Maurer and Waranya Maurer
Nationality: Thai
Ethnicity: Thai-Chinese and German
Marital status: Single
Mario Maurer Height: 175 cm (5'9")
Mario Maurer family and biography
The star was born on December 4, 1988, at the Christian Bangkok Hospital in Bangkok, Thailand. Mario Maurer age is 30 years old. He is one of the two very handsome sons of Roland Maurer and Waranya Maurer. Mario is half German and half Chinese, but he only understands Mandarin. Growing up, his parents owned several businesses in Thailand.
His father has a strong liking to Italian motorcycles, which is why Mario is given an Italian name. Unfortunately, Mario lost his father when he had a heart attack stemming from a long battle with diabetes.
Mario has a brother who is five years older than him, Marco Maurer. He is a hip-hop artist. They have a close relationship and sometimes collaborate in music video productions.
Mario Maurer education started at Ramkhamhaeng University, majoring in Communication Arts. He then completed a Master's degree in Political Communication at Krirk University.
READ ALSO: Gandang babae! Erich Gonzales's no make up look stuns netizens and celebrities
Mario Maurer movies
The talented actor was only 16 years old when he was discovered by a talent manager in a shopping mall in Bangkok. Because of his good looks, he was encouraged to try out modeling. Following minor modeling stints, he starred in his first feature film, "Love of Siam" (2007).
While the romantic drama film was controversial for not being promoted as a gay-themed flick, it still proved to be a critically-acclaimed financial success.
In 2010, Maurer was cast as the love interest of Thai actress Pimchanok Luevisadpaibul in the coming-of-age romantic comedy film "First Love" (also known as "Crazy Little Thing Called Love"). It was a massive hit among the actor's fans all over Asia, particularly Thailand and the Philippines.
The success and popularity of Crazy Little Thing Called Love in the Philippines encouraged local movie production company Star Cinema to cast Maurer and Luevisadpaibul in the 2012 romantic film "Suddenly It's Magic". In the movie, he played a character named 'Marcus' who a Thai superstar vacationing in the Philippines. During his visit, he falls in love with 'Joey', a Filipina baker.
Owing to the big fanbase built from the success of Crazy Little Thing Called Love, the movie was a box-office hit, earning over ₱97,196,663 in its entire theatrical run. The film was also screened in Thailand.
In the following year, Maurer was then cast as 'Mak' in the Thai comedy-horror film "Pee Mak" (2013). The film elevated the actor's name as one of the most successful in the industry, and currently stands as one of Thailand's highest-grossing films.
His latest movie, "Khun Phaen Begins", was released in theatres on November 8, 2019.
Mario Maurer girlfriend
The actor formerly dated Thai actress Gubgib Sumontip. However, their relationship ended after nine years due to their busy schedules.
It is unknown whether the actor is in a relationship or not.
Mario Maurer Instagram
The gorgeous actor has an official Instagram account (@Mario Maurer). He currently has over 7.1 million followers. He uses his social media accounts for brand endorsements and to promote his upcoming television and film appearances. Mario Maurer best friends follow him in this page.
Fun facts about the star
More than a pretty face, the actor is indeed an interesting person behind the scenes. Here are some fun facts about the star:
Being born between the dates November 23 and December 21, the actor's zodiac sign is Sagittarius.
Mario has a fantastic personality. He is known to be very kind and accommodating to his fans.
He is multi-talented. Aside from his amazing skill in acting and modeling, he also dabbles in hip-hop with his brother Marco.
His hobbies and interests include skateboarding and hip-hop. It was his love for skateboards that landed him a career in showbiz.
He was the voice actor for Jon Snow's character in the Thai-dubbed broadcast of global HBO hit series "Game of Thrones" (2011).
The actor has a very fascinating ancestry. His mother is Thai-Chinese, and his father is German. However, he is only fluent in Thai and English and understands a little bit of Mandarin.
To this day, Mario Maurer remains to be one of the most internationally successful Thai celebrities. We can only wish him the best that life has to offer.
READ ALSO: Thai Superstar Mario Maurer's comment on Erich Gonzales photo made the netizens 'kilig'
Source: KAMI.com.gh