Kobe Paras height, age, girlfriend, and education
Anyone can shine in the world of sport as long as one has the necessary support system, dedication, and commitment. As a successful basketball player, Kobe Paras never ceases to impress with his sportsmanship. His exploits in the game leave his legion of fans yearning for more. If you are a basketball fan, it is only natural to want to know more about this fast-rising Filipino star. Indeed, his life story and charisma will inspire you.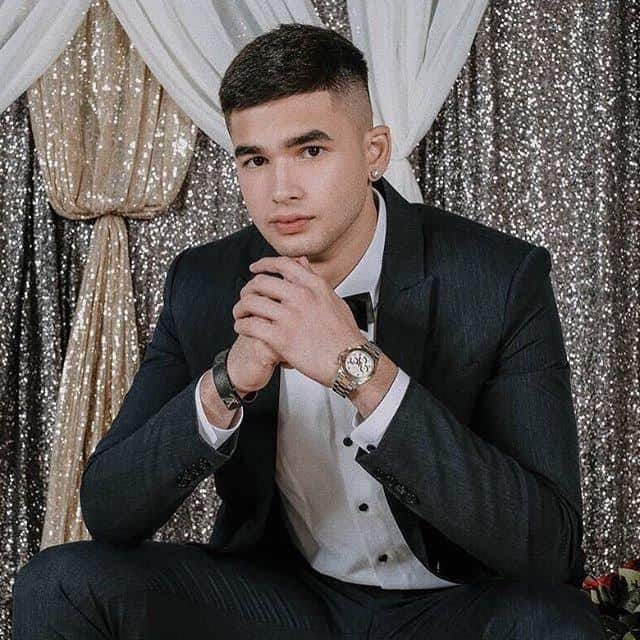 Becoming a professional basketball star requires tons of commitment, practice, and dedication. And that Kobe Paras has in plenty. Over the years, he has nurtured his talent to become one of the best Filipino basketball players. His various appearances in games have led to his gaining a significant fanbase in the Philippines and across the world.
Kobe Paras profile
Full Name: Kobe Lorenzo Forster Paras
Date of birth: September 19, 1997
Place of birth: Quezon City Manila, the Philippines
Nationality: Filipino
Parents: Benjie Paras, father; Jackie Forster, mother
Ethnicity: Asian
Zodiac: Virgo
Kobe Paras biography
He was born on September 19, 1997, in Quezon City, the Philippines. This birthday makes Kobe Paras age 22 years. His parents are Benjie Paras, father, and Jackie Forster, mother. He has three brothers and two stepbrothers, Riley and Sam, and a half-sister. His father is a famous actor and a legend in the Philippines' basketball. Kobe Paras mother is a former actress.
READ ALSO: Basketball player D.J. Cooper gets suspended for being 'pregnant'
Kobe Paras education and career
His career path entails three phases, high school, college, and professional basketball. Kobe Paras education path began at La Salle Greenhill's, the Philippines, where he played basketball as well. After migrating to the USA, he joined Cathedral High School mid-year in 2013-2014 and played for its basketball team, the Phantoms. At Cathedral, Kobe Paras stats averaged 15.0 points, 2.5 steals, and 4.3 rebounds. His impressive stats bagged him an All-State nomination for the First Team All-Del Rey League award with CalHiSports ranking him at number 24. Later he joined Middlebrooks Academy in his senior year.
However, his inability to secure a regular playing role resulted in his withdrawal from the school. In 2015, he signed a letter of intent to play for the UCLA's Bruins basketball team, which he formalized in October of the same year. His performance at Middlebrooks had several institutions seeking to sign him. However, the Creighton Bluejays signed him on July 18, 2016.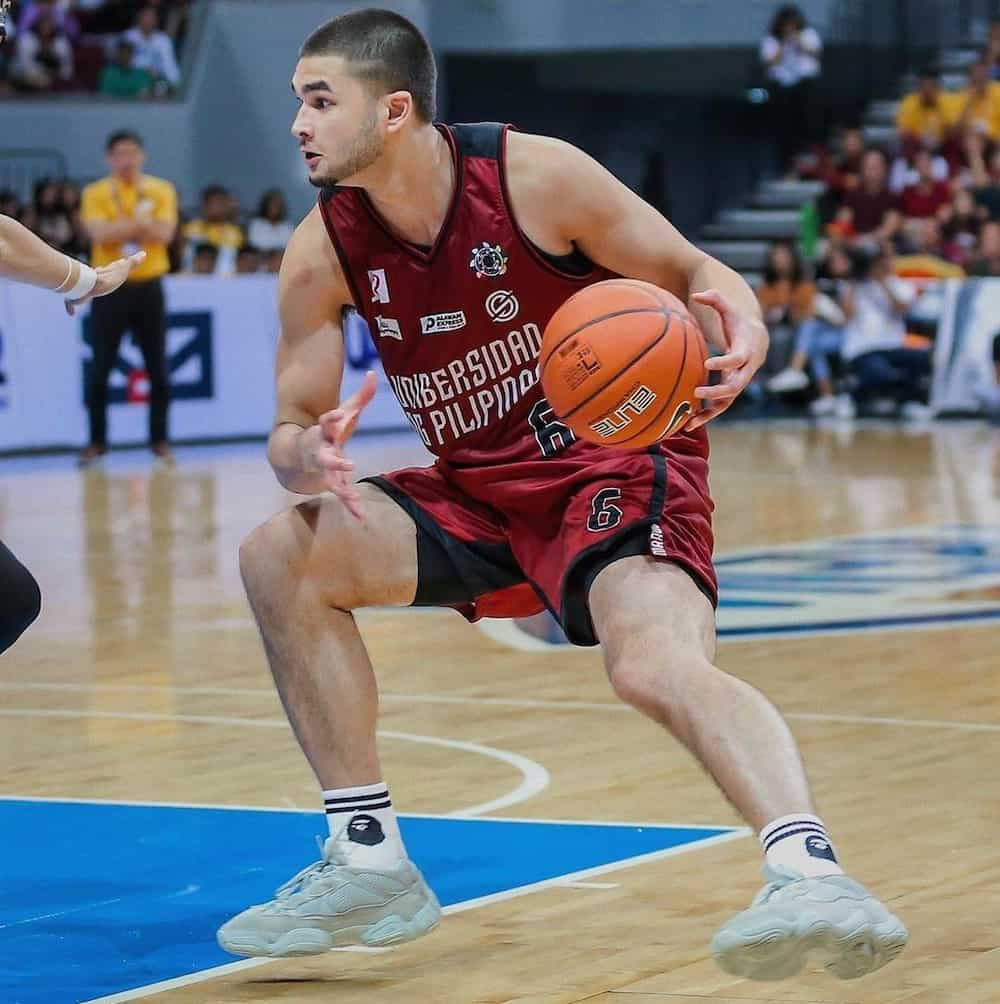 Amazingly, he was the first Filipino ever to join the program. In a streak of fifteen games, Kobe Paras stats were as follows: 20 points and 15 rebounds in 70 minutes of play. In a game against Longwood, he scored a season-high six points. Also, he scored three points and a rebound in two minutes in an opening match against Rhode Island.
On July 10, 2018, he revealed that he was joining the UP-Fighting Maroons, his father's former team. In 1986 his father was instrumental in the Maroon's winning the Philippines basketball championship. But he had to serve a one-year residency to become eligible. Upon helping the Maroons in three straight victories, Kobe earned the Player of the Week award. During the second game, he contributed 25 points on 10-of-22 free-throws, six rebounds, and two assists. In the same match, the Maroons center had 19 points and 12 rebounds.
Other Kobe Paras exploits include his appearing for the national team in the 2013 SEABA Under-16 Championship and the national team at the 2014 FIBA Asia Under-18 Championship. At the latter event, he scored 27 points propelling his team to a 113-105 victory over Japan.
Kobe Paras girlfriend and love life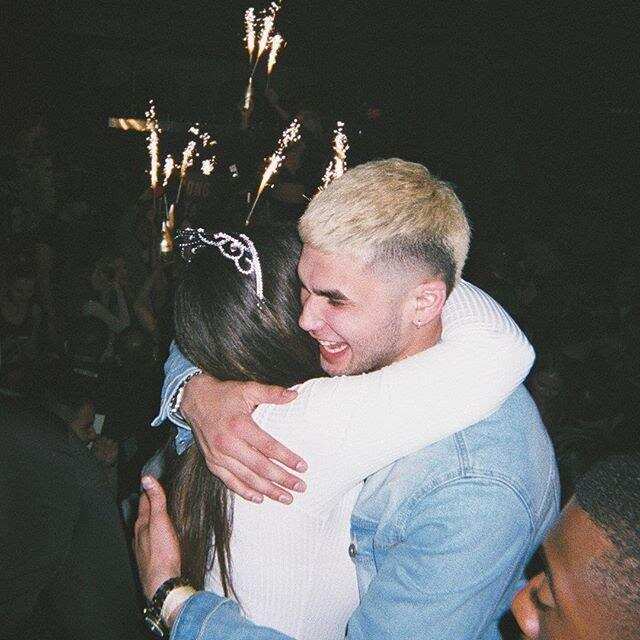 In 2018, his fans were thrilled after a photo of him, and his girlfriend surfaced online. Kobe Paras girlfriend is Pauline Marie "Ponggay" Gaston. The photo featured Kobe, Gaston, his mother, Donita Rose, Karla Estrada, Sunshine Cruz, and Ruffa Gutierrez having dinner.
Gaston is an athlete too and plays for the Ateneo Lady Eagles, the Ateneo De Manila University female volleyball team. Previously, Gaston used to model before pursuing volleyball. She is the daughter of Fritz Gaston and former Philippine beauty queen Duday Mandanas-Gaston. Before her, he dated Filipino American model Gabrielle Current.
READ ALSO: Gerald Anderson gets booed at UP-Ateneo basketball game
Kobe Paras haircut
In the past decade, he has donned different haircuts that have made people recognize his fashion sense. Regardless of which hairstyle he wears, fans cannot stop talking about his hairstyle. Also, Kobe Paras hairstyle is fodder for tabloids and magazines.
Kobe Paras fun fact
He shares the same first name with the famous NBA star Kobe Bryant. To avoid confusion over their names on Twitter, Paras uses the handle Im_Not_Kobe.
Kobe Paras height is 6'6".
Kobe Paras is, no doubt, a rising basketball star. He is headed for greater success in his career. His fans cannot wait to witness how his path unfolds. Nevertheless, he should continue honing his skills to excel in the highly competitive sports word.
READ ALSO: James Harden bio: age, height, stats, is he married?
Source: KAMI.com.gh