Priscilla Meirelles, agree sa quote na, "be careful who you marry or fall in love with"
- Priscilla Meirelles took to IG Stories and shared a quote about life and love
- There were two lines in the quote, and the first line says that the worst prison in the world is a home that does not have peace
- The second line states that one needs to be careful with whom he or she gets married to or falls in love with
- The beauty queen would often share invaluable quotes on IG to inspire many
Priscilla Meirelles took to IG Stories and shared a quote that has a lot to do with life, love and relationships.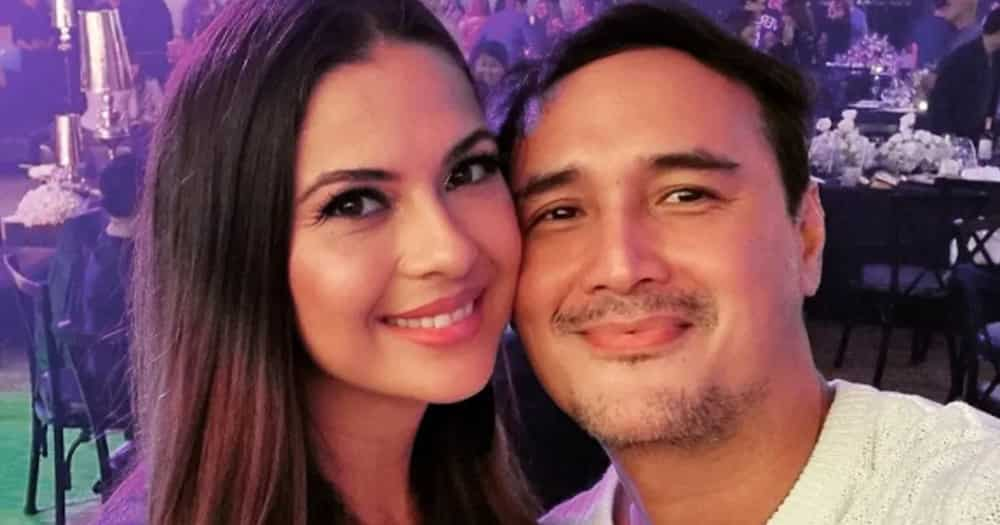 The wife of John Estrada reposted a quote from @thinkingmindspage.
"The worst prison in the world is a home without peace," the first line of the quote states.
"Be careful who you marry or fall in love with," the second line states.
Suffice to say that the quote warns everyone to be careful in choosing their partner in life because it will be the determinant of whether the home later on becomes peaceful or not.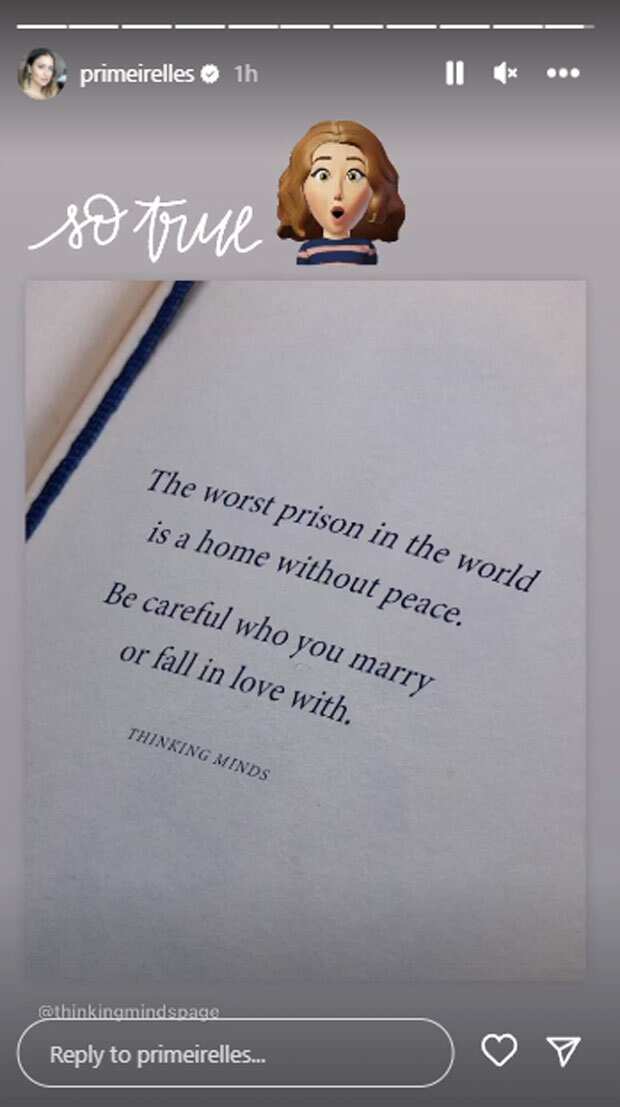 Priscilla included the caption, "so true" on top.
Oftentimes, the beauty queen would share inspirational quotes that could serve as really good life lessons for everyone.
Priscilla Meirelles de Almeida, the wife of actor John Estrada, is a Brazilian model, host, actress, environmentalist and beauty queen. In 2004, she won the Miss Earth title, the pageant night of which was held in the Philippines. She also became Miss Globe in 2003. John Estrada has a daughter with Priscilla named Anechka. He also has four children with his former wife, actress Janice De Belen. They are Inah (born in 1992), Moira (born in 1993), Kaila (born in 1996), and Yuan (born in 1998).
Priscilla previously unleashed a "hugot" on social media saying that "life is tough." The beauty queen then indicated that no matter how tough life can be, she can handle it because she's also tough. It can be recalled that more than a week ago, Priscilla also unleashed several "hugots" that appear to call the attention of someone. Netizens speculate that it might be about her husband, John Estrada, and another woman, though the beauty queen never confirmed nor denied such talk.
She also took to Instagram and proudly shared how she did carpentry and painting work. The beauty queen showed her nails, which were somehow damaged by carpentry work for four days. Aside from carpentry, she also shared that she painted a lot of white walls. She also thanked those who helped her to finish the job.
Source: KAMI.com.gh