"Aesthetic fail" video ni Jai Agpangan habang kumakain ng halo-halo, viral
- A video of Jai Agpangan experiencing an epic fail in her attempt to do the 'aesthetics' in eating halo-halo has gone viral
- The video shows the actress digging in to her halo-halo
- She was trying to do it the right way and had to turn the cup so that she could better mix it
- In so doing, the ice cream on top suddenly rolled off the cup and Jai had to pick it up and put it back
A video of Jai Agpangan trying to eat the halo-halo the right way or what's aesthetically pleasing, but experienced an epic fail attempt, has gone viral.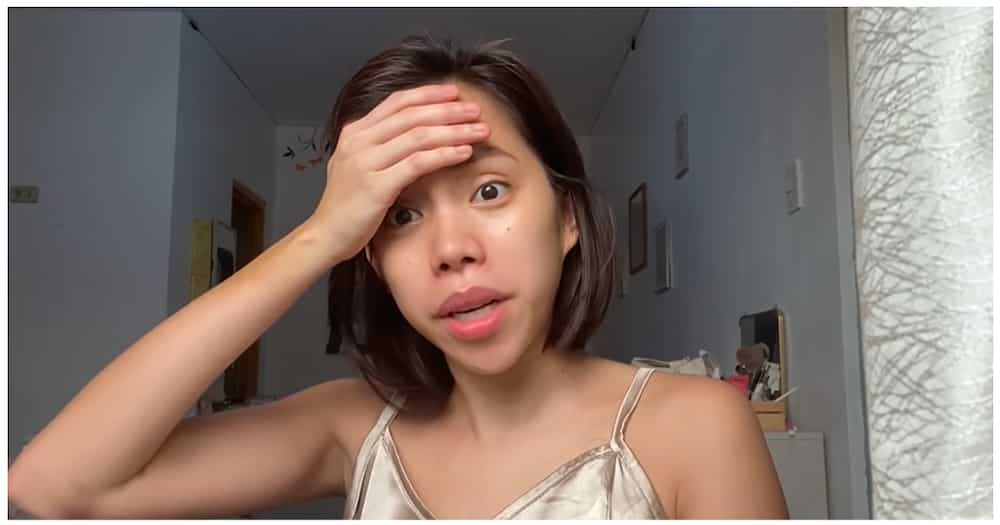 The video was shared by Philippine Star, which was derived from the TikTok of Jai.
In the video, Jai was digging in to her halo-halo and perhaps trying to figure out how to eat it with "aesthetics."
She did not expect the ice cream on top to roll off, and it was then that she stood up and picked up the ice cream and put it back on top of the halo-halo.
Many netizens found the video really funny and expressed their reactions.
I'm sorry for laughing so hard
The reaction is very pinoy
Dims Kris: Naka remember kos 7-11 ganina. hahahahaha
arte kasi humawak eh..papanshinnnn
Naalala ko tuloy nag halo2x kami sa ponyo pag lapag plng ng order namin napatingin nko pano ko hahaloin to buo ung ice nka patong ung ube at letsi esti lecheplant ½hour na kami dpa nmim mahalo kac po buo ung ice
Joj and Jai are twins from Bacolod who rose to fame after they joined Pinoy Big Brother: Teen Edition 4, where they were with Myrtle Sarrosa, who was also among those acclaimed as the Big 4. Joj and Jai won as the 4th runner-up in the said show.
The twins joined Maris Racal in a game called Sagot o Lagot Challenge. They were asked if they ever received an indecent proposal, to which Jai answered in the affirmative. It was for P1 million and a car, she revealed. However, she did not agree to it and rejected it. For Maris, she has not received such kind of proposal.
Jai Agpangan thanked everyone after her bout with an illness passed. She was brought to tears when she shared how she was hospitalized because of vomiting.
Source: KAMI.com.gh