Priscilla Meirelles, nagpakawala ng panibagong hugot online: "Nothing ever goes away until it has taught us"
- Priscilla Meirelles recently made another "hugot" post on social media consisting of a quote from American teacher, Pema Chödrön
- In her post, Priscilla seemed to also echo the opinion of Chödrön about something never going away until one has learned important lessons from it
- It can be recalled that the actress and beauty queen recently unleashed a series of "hugot," often cryptic, posts online
- These has caused many netizens to speculate as to who were the persons that Priscilla is referring to in her posts
Priscilla Meirelles recently made another "hugot" post on Instagram Stories consisting of a quote from an American Tibetan-Buddhist principal teacher, Pema Chödrön.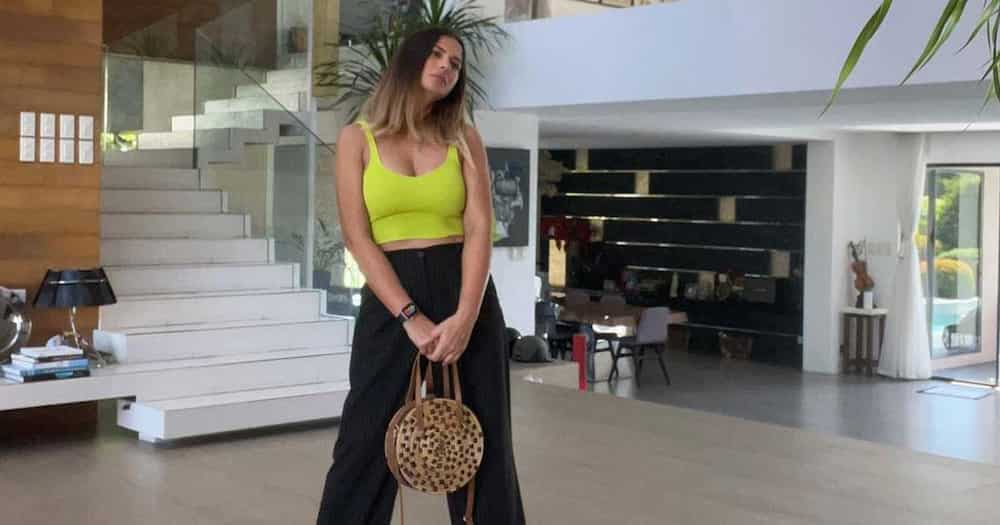 In the said post, the actress and beauty queen appeared to echo the opinion of the American teacher about a thing never going away until one has learned the lessons it brings.
"Nothing ever goes away until it has taught us what we need to learn," Priscilla said.
It can be recalled that recently, the actress unleashed a series of "hugot," often cryptic, posts online which appeared to be targeting one or two persons.
This caused many netizens to speculate, with many of them thinking that Priscilla's posts have something to do with her husband, John Estrada, and perhaps another personality.
John has still to comment publicly about the "hugot" posts of Priscilla his wife.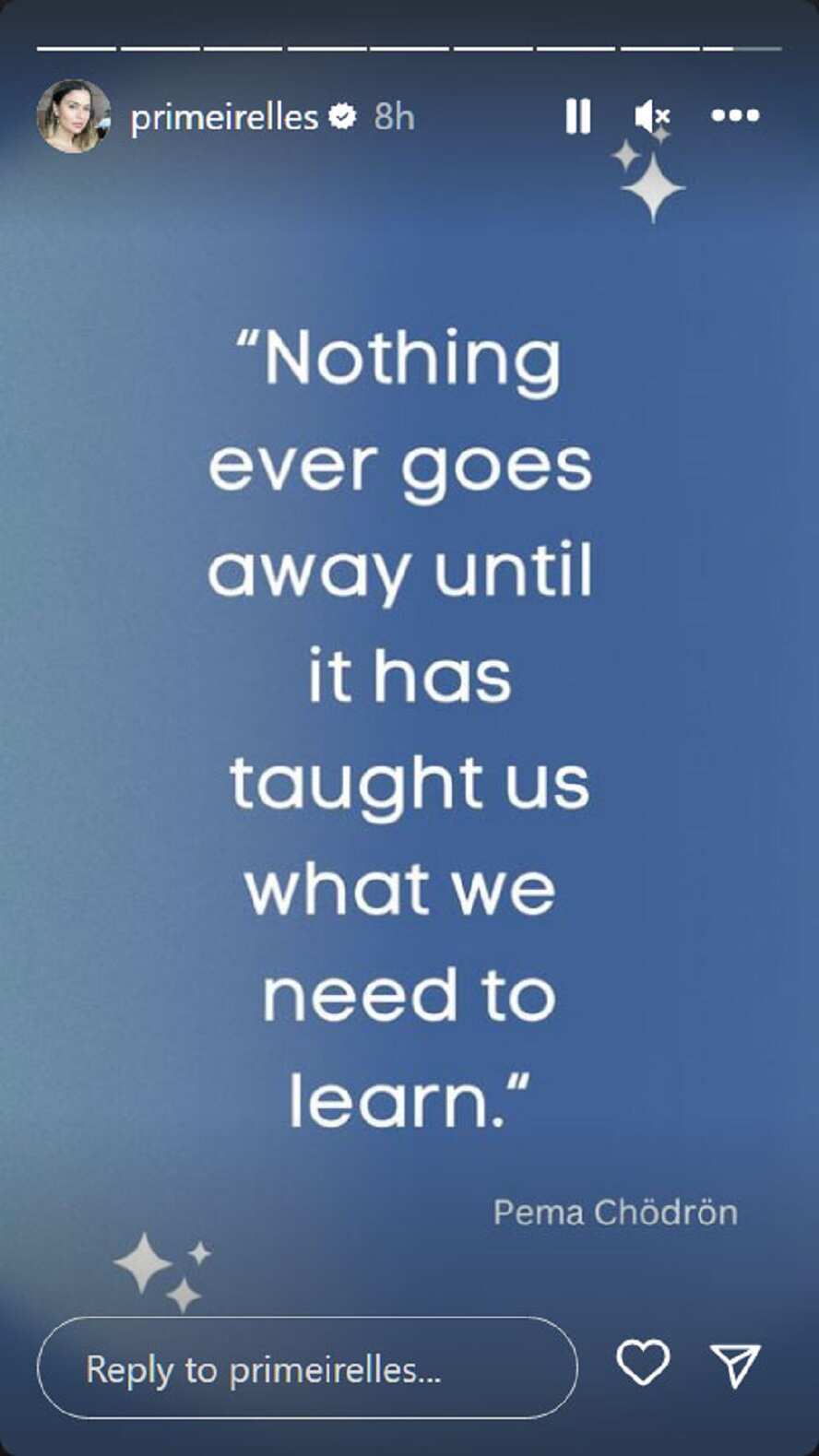 Priscilla Meirelles de Almeida, the wife of actor John Estrada, is a Brazilian model, host, actress, environmentalist and beauty queen. In 2004, she won the Miss Earth title, the pageant night of which was held in the Philippines. She also became Miss Globe in 2003.
More recently, she took to her IG Stories and engaged her followers to play the game of charades and included the hashtag #pasikatinnatinsiya. For the first word, she gave a clue concerning the measurement of gold. Then for the second word, she used the tagline of the famous chocolate wafers. The model then said that one will put the two words together and to Google it.
She also posted a controversial question on social media, asking netizens what one will call a female who entertains a married man. The beauty queen did not elaborate nor gave other details with regards her question. Previously, she also took to IG and posed a similar thought with almost the same context.
Source: KAMI.com.gh