Priscilla Meirelles, umalma sa pagdamay sa kanya ukol sa hiwalayan: "checkyourfacts"
- Priscilla Meirelles took to IG and once more made a cryptic post directed at no one in particular
- She was encouraging people to Google stuff and to check their facts
- The beauty queen also added that one must check his facts before opening their mouths
- She then used the hashtag and in bold letters, "HUWAGAKONADAMAYSAHIWALAYANNGIBA"
Priscilla Meirelles took to Instagram Stories and encouraged someone unnamed to check his or her facts before opening his or her mouth.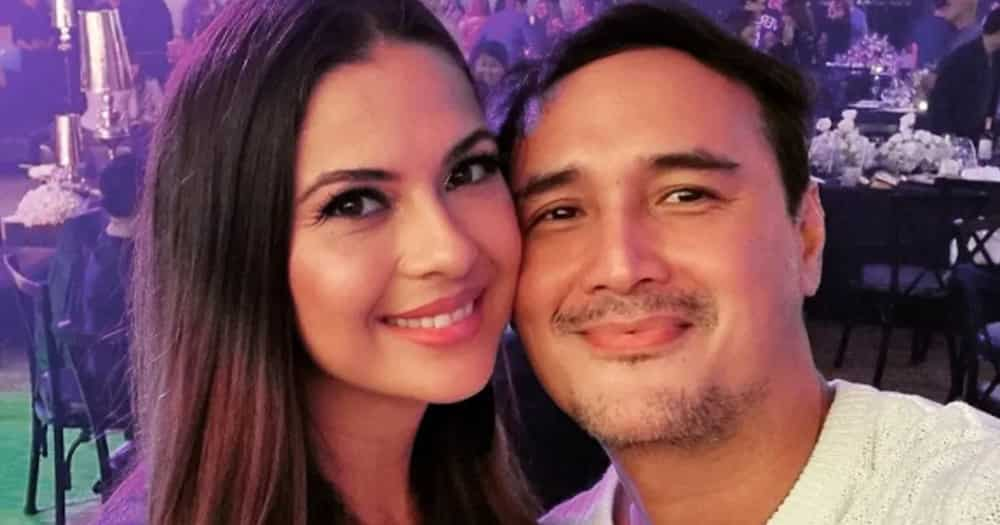 She said that all one must do is to "Google it."
"A little Google hurts no one," the beauty queen stated.
This was followed by a statement telling the person who may have said things to check his or her facts.
"Check your facts before opening your mouth," she said.
The beauty queen added an old adage, "Ignorance is a deadly sin."
After this, she added two hashtags, along with a woman cartoon who is doing the face palm action.
"#HUWAGAKONADAMAYSAHIWALAYANNGIBA"
"#checkyourfacts"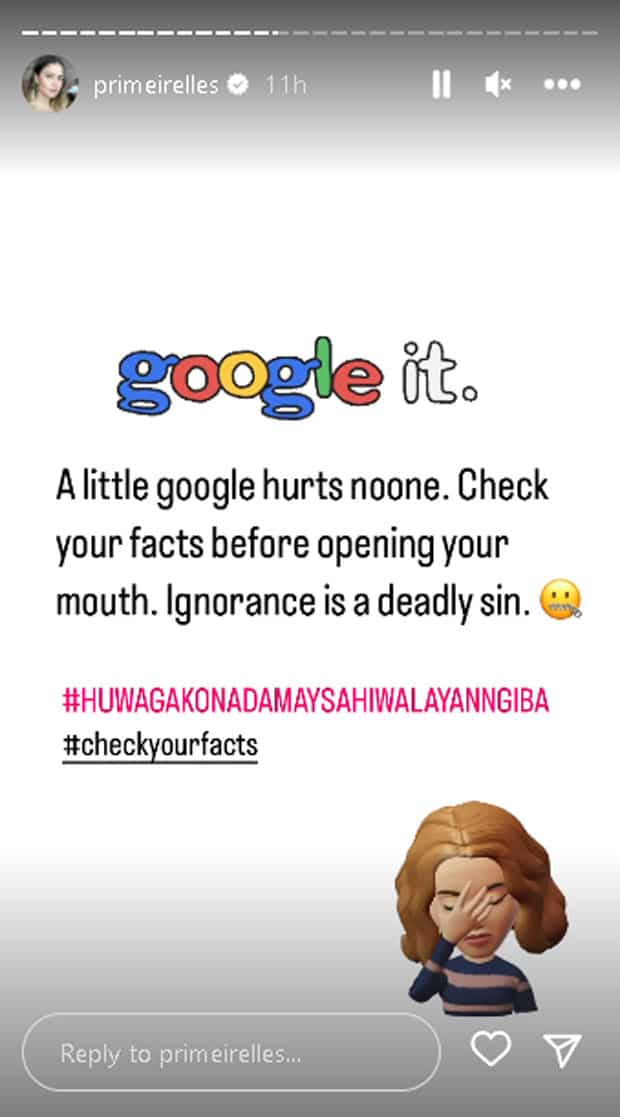 It can be recalled that the beauty queen took to Instagram and thanked all those who answered her question about a married man.
She then revealed the top 20 answers to her question and even joked that those who replied to her query actually helped her in increasing her vocabulary.
Priscilla Meirelles de Almeida, the wife of actor John Estrada, is a Brazilian model, host, actress, environmentalist and beauty queen. In 2004, she won the Miss Earth title, the pageant night of which was held in the Philippines. She also became Miss Globe in 2003.
Priscilla took to her IG Stories and posted a controversial question. She asked netizens what one will call a female who entertains a married man. The beauty queen did not elaborate nor gave other details with regards her question. Previously, she also took to IG and posed a similar thought with almost the same context.
Her new post online has again stirred the social media grapevine. In her new post, she reposted a clip where it tells women followers what to do if they want to be in a happy relationship. It was some sort of an advice for all women.
Source: KAMI.com.gh