Whamos Cruz's mom finally meets Antonette Gail's mom & baby Meteor
- Antonette Gail Del Rosario has a new vlog with Whamos Cruz and their baby Meteor
- Whamos's mother is seen in the vlog finally meeting Antonette's mother
- She kissed and hugged Antonette's mom during their first meeting
- Furthermore, Whamos's mother bonded for the first time with her grandchild Meteor, who was sleeping when she arrived
Antonette Gail Del Rosario uploaded a heartwarming vlog episode on her YouTube channel featuring her partner Whamos Cruz and their baby Meteor.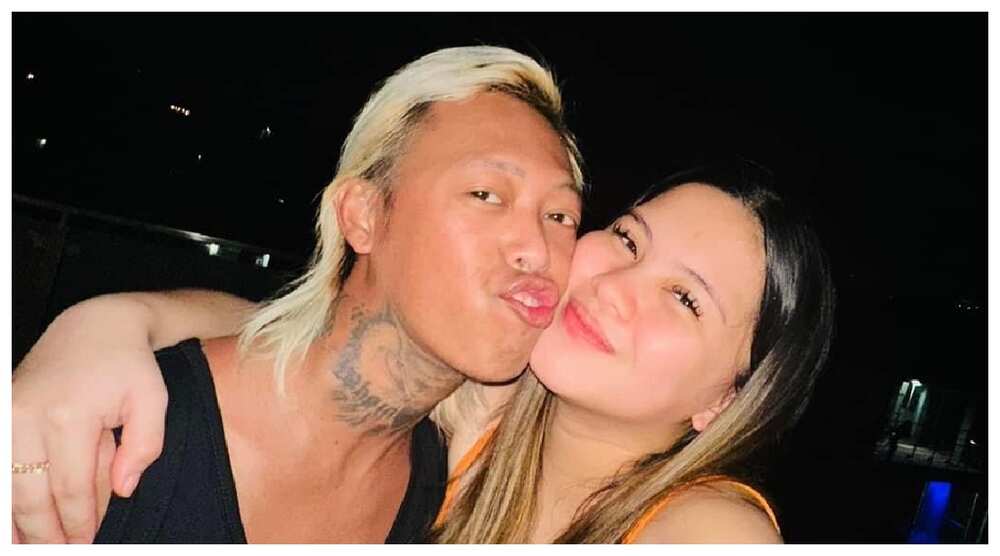 The vlog shows Whamos's mother finally meeting Antonette's mother. Whamos's mom kissed and hugged Antonette's mom during their first meeting.
She also bonded for the first time with her grandchild Meteor, who was sleeping when she arrived.
In the comments section, netizens expressed their happiness that Whamos and Antonette Gail's respective mothers had a joyful first meeting.
It can be recalled that years ago, Whamos and Antonette Gail's mom were at odds with each other. The latter's mother went to Raffy Tulfo's show to make Antonette Gail leave Whamos and return to her house.
Whamos Cruz is a TikTok and YouTube content creator and a social media star. Aside from his viral videos on social media, he also went viral after joining Idol Philippines where judges there became fond of him. It can be recalled that Whamos and his partner, Antonette, became popular when their case reached the program of Raffy Tulfo.
Whamos has finally revealed on social media the angelic face of his baby with Antonette Gail. According to Whamos, the baby's full name would be Adriel Meteor D. Cruz. Netizens immediately scrambled to write their comments on the photo post of Whamos, with many of them saying that Baby Meteor is very cute and looks like a handsome actor. It can be recalled that Whamos' partner, Antonette Gail, recently gave birth to a healthy baby boy.
Ryan Bang, Whamos and his partner, Antonette, had a fun vlog together. The "It's Showtime" host invited the couple to one of his Ducup stores and cheerfully chatted and ate with them. At one point in the 10-minute vlog, Ryan asked Antonette Gail why she fell in love with Whamos. Ryan then aired an honest remark about Antonette Gail's response.
Source: KAMI.com.gh