Pokwang, nagpahayag ng pag-move on at pagsisimulang muli: "Restart our new life"
- Pokwang took to Twitter and expressed high hopes about starting a new life
- In her tweet, she stated that it is already "done" and that it is now time for her to fly high
- She added that it is time for her to be happy again with my true love
- The comedienne used the hashtags #restartournewlife and #behappyagain
Pokwang took to Twitter and revealed that she has started to move on.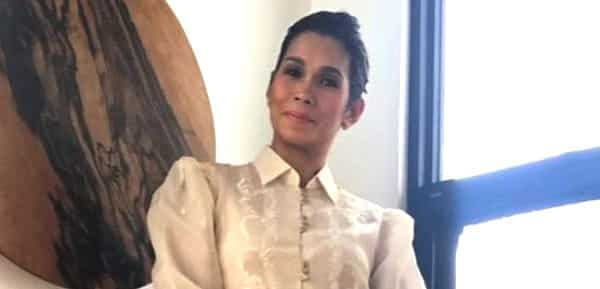 In her tweet, she said that everything is "done" and that it is time for her to start a new life.
The comedienne tweeted that it is already time for her to fly high and to be happy with her true love.
"Done!!! I'ts time to fly high and be happy again with my true Love," Pokwang tweeted.
She added hashtags that denote the start of a new beginning.
"#restartournewlife #behappyagain," were the hashtags that she used.
The photo that she uploaded along with the message of starting a new journey was that of her and her daughter, Malia.
In the photo, the two are holding hands, with both of them wearing pretty butterfly wings.
Indeed, the photo captures the caption of Pokwang of starting a new life and the perfect time to fly high.
Pokwang is among the most well-loved comediennes in the industry. Her frank and motherly ways are always "patok" among Filipinos. She used to be with ABS-CBN but moved to GMA during the pandemic. Her break came while working as guest comedienne in a comedy bar in Quezon City, where she got to meet Eric Nicolas, who at the time was looking for someone to work with ABS-CBN.
She took to her IG Stories and aired her anger and frustration over the 'mariteses.' She called them "hypocrites," especially those who are asking why take problems to social media. The comedienne then said that isn't it actually what the mariteses want. Pokwang then lamented those who would keep on judging.
The comedienne also recently posted on social media a photo showing her sitting inside a car with her daughter Malia. In the caption written on the photo, Pokwang revealed that she and her daughter are on their way to see a lawyer. The actress-comedienne also added the words "we got this nak" to her earlier caption. She did not, however, state the reason as to why they're going to see the said lawyer.
Source: KAMI.com.gh