Pokwang, nakipagkita sa abugado kasama ang anak na si Malia: "We got this Nak"
- Pokwang recently posted on social media a photo showing her sitting inside a car with her daughter Malia
- In the caption written on the photo, Pokwang revealed that she and her daughter are on their way to see a lawyer
- The actress-comedienne also added the words "we got this nak" to her earlier caption
- She did not, however, state the reason as to why they're going to see the said lawyer
Pokwang recently posted on her Instagram Stories a photo showing her sitting inside a car with her daughter Malia.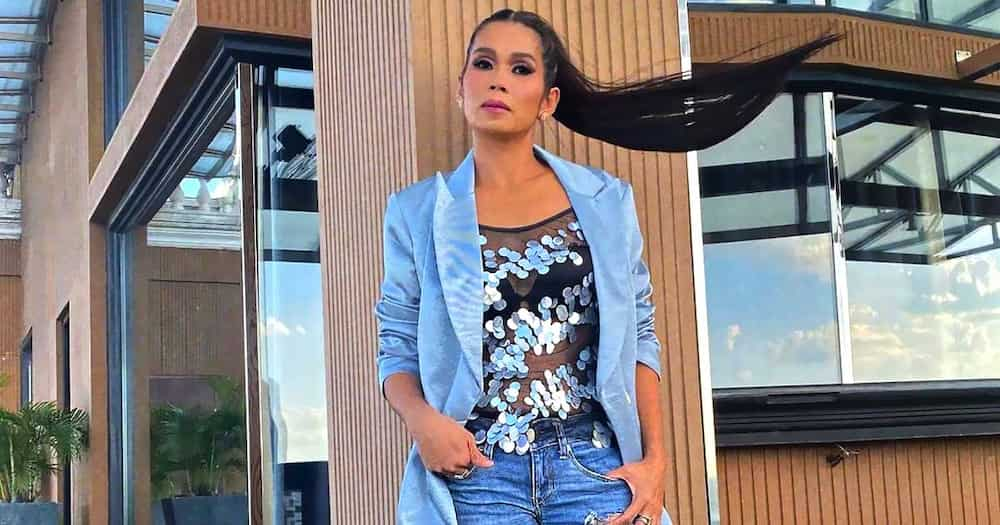 The young girl is the daughter of Pokwang with her estranged partner, Lee O'Brian.
The couple parted ways last year after several years of living together.
In the caption written on the photo's face, Pokwang revealed that she and her daughter are on their way to see a lawyer.
"On our way to Atty. Santos' office," Pokwang wrote as caption.
The actress-comedienne also added the words "we got this nak" to the aforementioned caption.
However, Pokwang did not reveal or state the reason as to why they're going to see the said lawyer.
It can be recalled that in a comment on Lee's post, she slammed a netizen who made some remarks about Malia's hair.
In a more recent post, she also made a cryptic post about deleting some people in her life.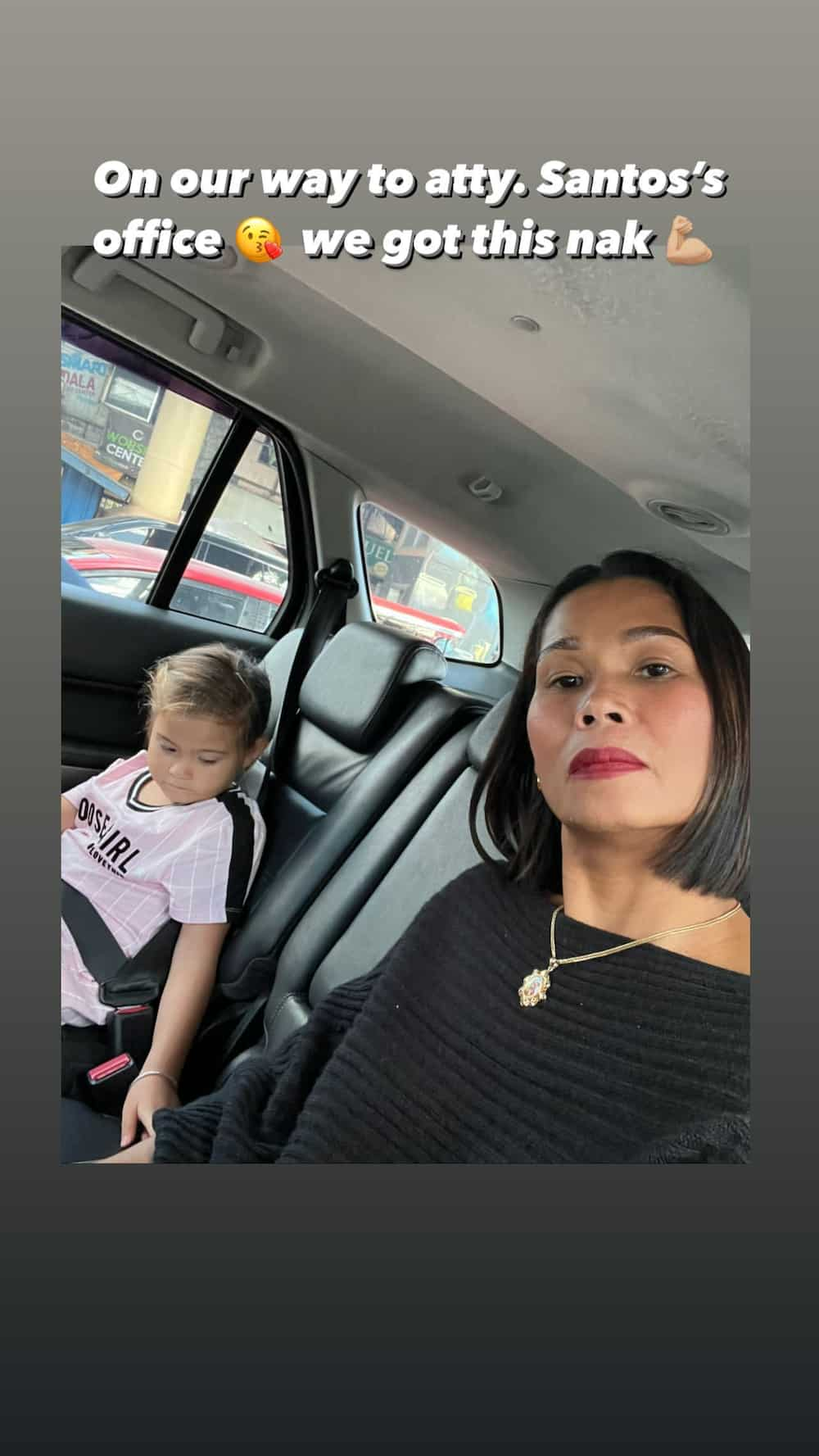 Pokwang is among the most well-loved comediennes in the industry. Her frank and motherly ways are always "patok" among Filipinos. She used to be with ABS-CBN but moved to GMA during the pandemic. Her break came while working as guest comedienne in a comedy bar in Quezon City, where she got to meet Eric Nicolas, who at the time was looking for someone to work with ABS-CBN. In 2004, Pokwang participated in the reality talent show "Clown in a Million" of the Yes Yes Show of ABS-CBN. After becoming the grand champion, she signed with ABS-CBN as an exclusive artist.
Previously, Pokwang took time to respond to a basher right in the comments section of Lee O'Brian's post on Malia's birthday. The comedienne unleashed strong words against the netizen who commented on the hair of Malia. According to the basher, young kids should not have long hair and if kids do, it should be combed neatly. Momshie Pokie directly responded to the netizen and said sarcastically ended it with, "pakialamera."
In a more recent post, Pokwang uploaded a cute picture of Malia O'Brian. On Instagram, the celebrity mom took and shared a photo of Malia hugging their dog. She then penned a cryptic message about deleting some people in her life. This, in return, elicited mixed reactions from netizens in the comments section of her post.
Source: KAMI.com.gh