JK Labajo, video ng performance kung saan binago niya lyrics ng 'Buwan', viral: "Ako'y sa yo, ika'y di akin"
- JK Labajo's video where he can be seen and heard singing his iconic original song 'Buwan' with modified lyrics has gone viral
- In the video, JK performed the song during an event, though many immediately noticed the change in lyrics beginning in the first line
- Although the singer-songwriter did not specifically mention it, the lyric change came around a week after his breakup with former GF Maureen Wroblewitz
- Maureen has confirmed her breakup with JK in a post on social media
JK Labajo's video where he was seen and heard performing his iconic original song 'Buwan,' albeit with modified lyrics, has gone viral.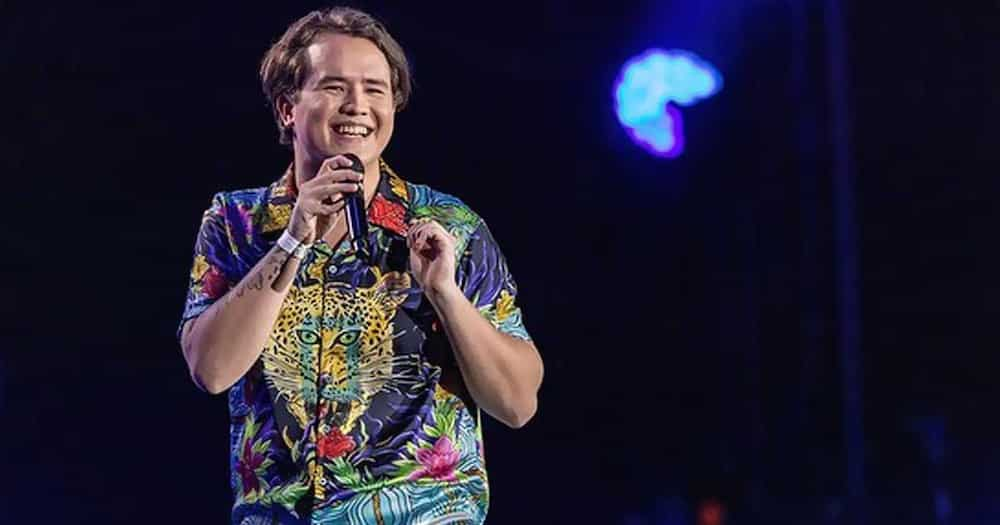 In the video, JK performed the song during an event, though many immediately noticed the modified lyrics starting with the first few bars.
"Ako'y sa 'yo, ika'y di akin. Ganda mo pa rin sa paningin," JK's modified lyrics went.
It then became apparent that the change was intentional when the second line also contained modified lyrics.
"Ako ngayo'y nag-iisa, umaasang ako'y tabihan na," the singer-songwriter sang.
Netizens who watched the video took turns in leaving comments, expressing how they felt about JK's recent performance of the song.
"Pinakamasakit talaga na break up is yung walang cheating na nangyari. Yung mutual yung decision nyo nalang maghiwalay kasi hindi na talaga pwede," wrote one netizen.
"Halatang mahal na mahal niya si Mau," said another netizen.
JK has yet to issue a statement whether he plans on releasing a new version of the song that contained the modified lyrics.
JK Labajo is a singer and composer who has a number of songs to his credit. JK's innate singing talent landed him a spot on The Voice Kids when he was young. He also popularized the hit song Buwan.
In an Instagram post by JK, he shared a photo of him and Maureen along with the caption indicating that the lovers have become best friends. He also wrote that even if the world turns upside down and wherever the sky might be, Maureen will continue to be his moon. It can be recalled that JK and Maureen appeared together in the music video of the singer-songwriter's hit single, 'Buwan.'
In happier times, JK would post hilarious comments on Maureen's posts, such as the one last March where she featured photos with her co-stars in the film 'Take Me To Banaue.' In the photos, the beauty queen is with Thea Tolentino along with American actors, Brandon Melo and Dylan Rogers. Furthermore, many netizens reacted to JK's remark and he apparently made them laugh.
Source: KAMI.com.gh