Yen Santos is a Filipina actress born to Filipino parents in Cabanatuan City. Yen's popularity started when she was still in school. As a young school-going girl, Yen was exposed to the negative side of the society, when she joined a gang of fellow students. The group drove her into drugs such as smoking and drinking, which affected her studies. She then had a major fallout with her friends, and they took into vandalizing school property with graffiti about her. She, however, overcame this and used her rising popularity to get her to the big screen in her bid for stardom.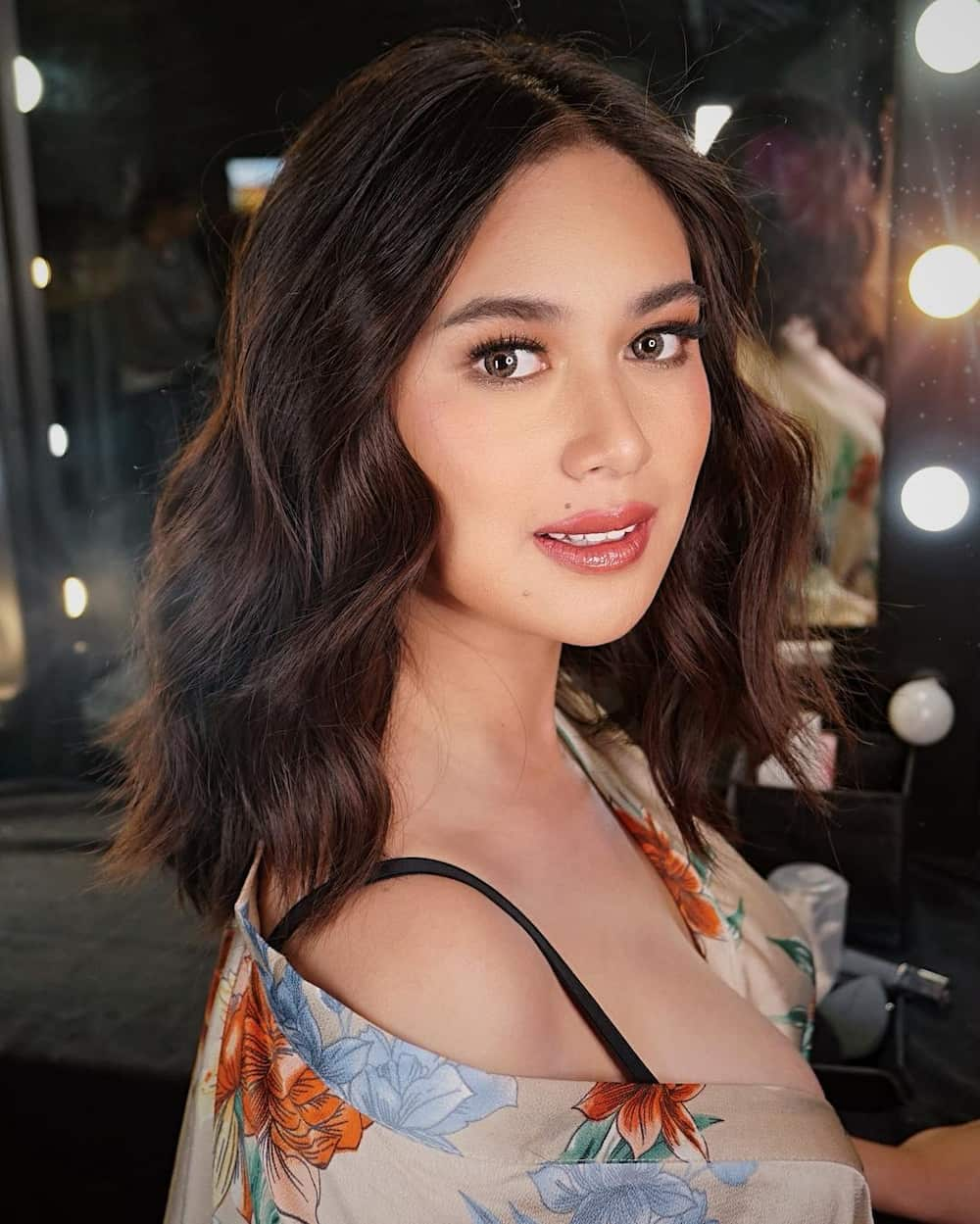 Yen Santos has a strong character and is known by those close to her as a strong-willed human. This is best expressed in front of the camera, as she has constantly shared the stage with older, more experienced and seasoned stars. All this she has done with an air of self-confidence and a smile she never leaves behind. Flung to the limelight at a tender age of 17, she has proven herself to be more mature than her age with her ability to assume different roles which at times get very demanding.
Yen Santos profile summary
Full name: Lilieyen Leonardo Santos
Date of birth: November 20, 1992
Place of birth: Cabanatuan City, Philippines
Occupation: Actress, endorser
Years active: 2010 – Present
Yen Santos family and early life
Yen was born in a Filipino family. Her mother is Lilian Santos, and her father's name is Fernando Santos. There have been many questions raised about Yen Santos son, but it is information that has been kept out of the limelight. Her family is, however, very supportive of her film career, something her parents ensured she knew from her young age.
Many people have asked whether she is married? The answer to that question is no. Yen is currently not seeing anybody, according to an interview she gave. In the interview, Yen made it clear that she is currently single and that she was concentrating more on her rapidly growing film career. She has been single for the past three years, something she says does not bother her.
Her career is not the only hindrance to her getting a family, but she also noted her wish for a serious relationship instead of meaningless flings and dates.
READ ALSO: Regine Velasquez bio: age, net worth, birthday, height
Yen Santos age
There has been a lot of media controversy about Yen's true age, with different outlets painting her as younger than her age due to her young-looking face. Yen Santos birthday falls on November 20th, 1992. This means she is 27 years of age. Her horoscope is Scorpio.
Yen Santos dating history
The actress is known for her secrecy in her love life. She, however, has come out publicly a number of times expressing her wish for a stable relationship. When she was younger, Yen Santos had wished to get married by the time she hit 30 years, so we hope there will be more information on Yen Santos husband then!
Yen Santos career
Her acting career began at a young age, mostly attributed to her love for popularity. She joined the Pinoy Big Brother 2010, where many were surprised by her exciting personality. After the stint as a housemate, her acting ability was noticed, and she was enrolled in a music reality show called Shoutout!
In 2011, she was part of the cast in the show Good Vibes, where she had a big role. She was then allocated a role which made her bend her character and she took up a tom-boy look for the part. This look caught up with the young generation who adopted it.
The role that gave her true stardom was Ysabel Espiritu, which she played in Pure Love, which can be acknowledged as her true breakthrough point.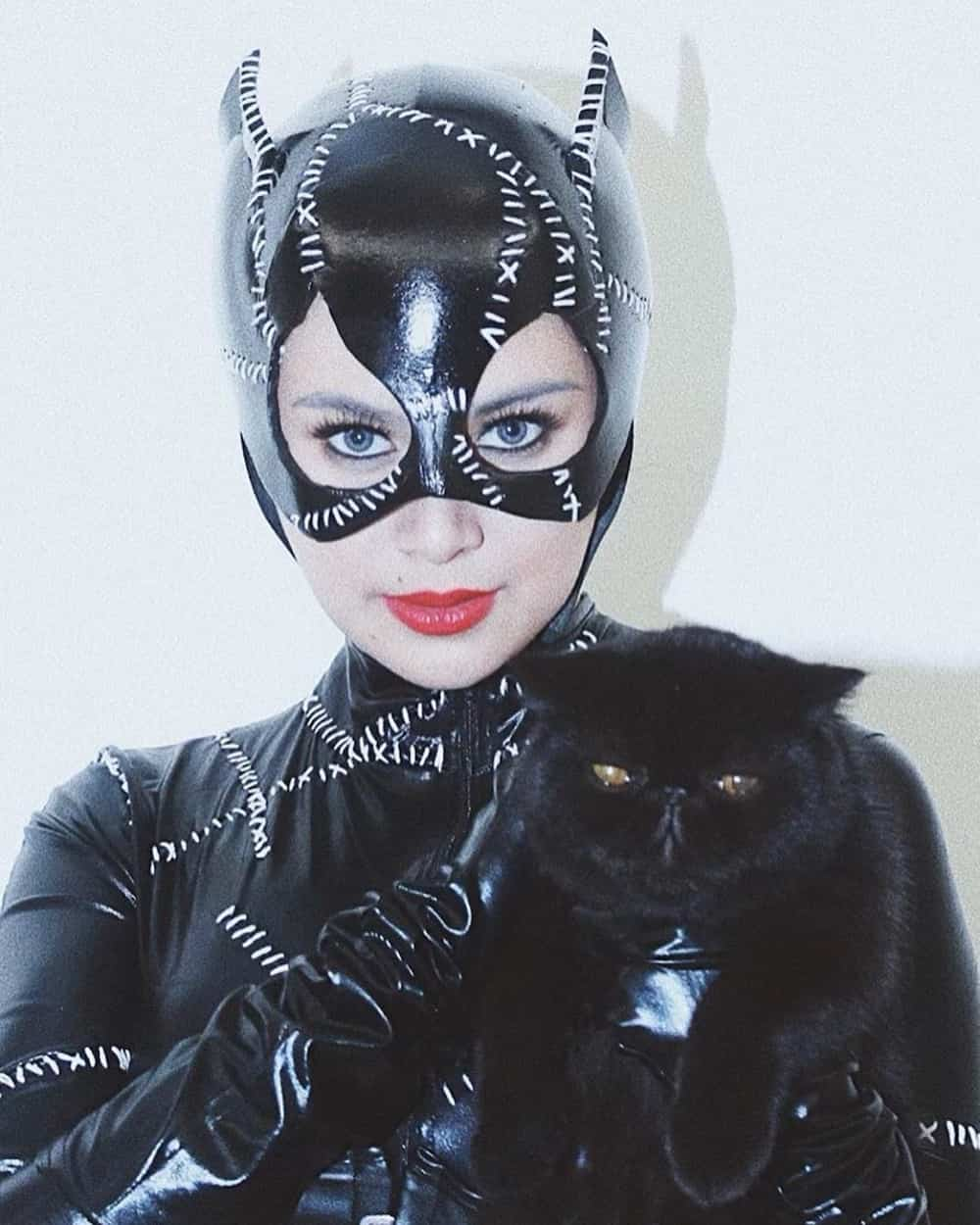 Her most famous role though is Jacky Montefalco, which she acted alongside other seasoned actors and did it to perfection in Halik. She has since then taken up various roles in her acting, from main roles to supporting cast, guest cast, and has even done soundtracks for various films and shows.
Yen Santos height
Yen Santos is of a fair build, with a slim figure, which enables her to fit into various roles seamlessly. Her height in feet is 5'4".
Yen Santos net worth
A celebrity's success is often rated using the wealth they accumulate from their careers. The actress has not been left behind in the wealth bandwagon, as the media has recently revealed good figures regarding her wealth. In 2019, Yen's wealth was estimated to be between $1 million to $5 million. The variance in the estimate can be attributed to her various assets, whose value is not easily calculated.
This wealth was a growth from the previous year, where she had been rated to being worth less than $1 million. This increase is attributed to her hard work in her filming career over the last year.
Yen Santos latest pictures
A collection of Yen's photos flood the internet, with the latest photos of her showing how adorable she is. Though still young, she does not seem to change, as her body is still as beautiful and perfect as it was when she was a teen.
The photos show just how beautiful she is.
Yen Santos is arguably one of the top Filipino actresses below 30 years currently. Her acting prowess and command of speech have won her the affection of her viewers, with some even mimicking some of her characters in various roles. This is attributed to her humility, exciting nature and hard work. She has been referred to affectionately as the 'Little Miss Sunshine of Nueva Ecija', a nickname she got from her exploits in the Pinoy Big Brother House.
Yen Santos is a great revelation that even young talents can do magical works if given the chance, provided they keep their discipline and feet on the ground.
READ ALSO: Yeng Constantino bio: age, net worth, height, is she married?