Krista Elyse Hidaglo Sullivan is well-known by her stage name, Bela Padilla. She is a Filipino actress, model, screenwriter, film producer, and host. She is typically known for her outstanding work in the entertainment industry that has earned her awards and popularity.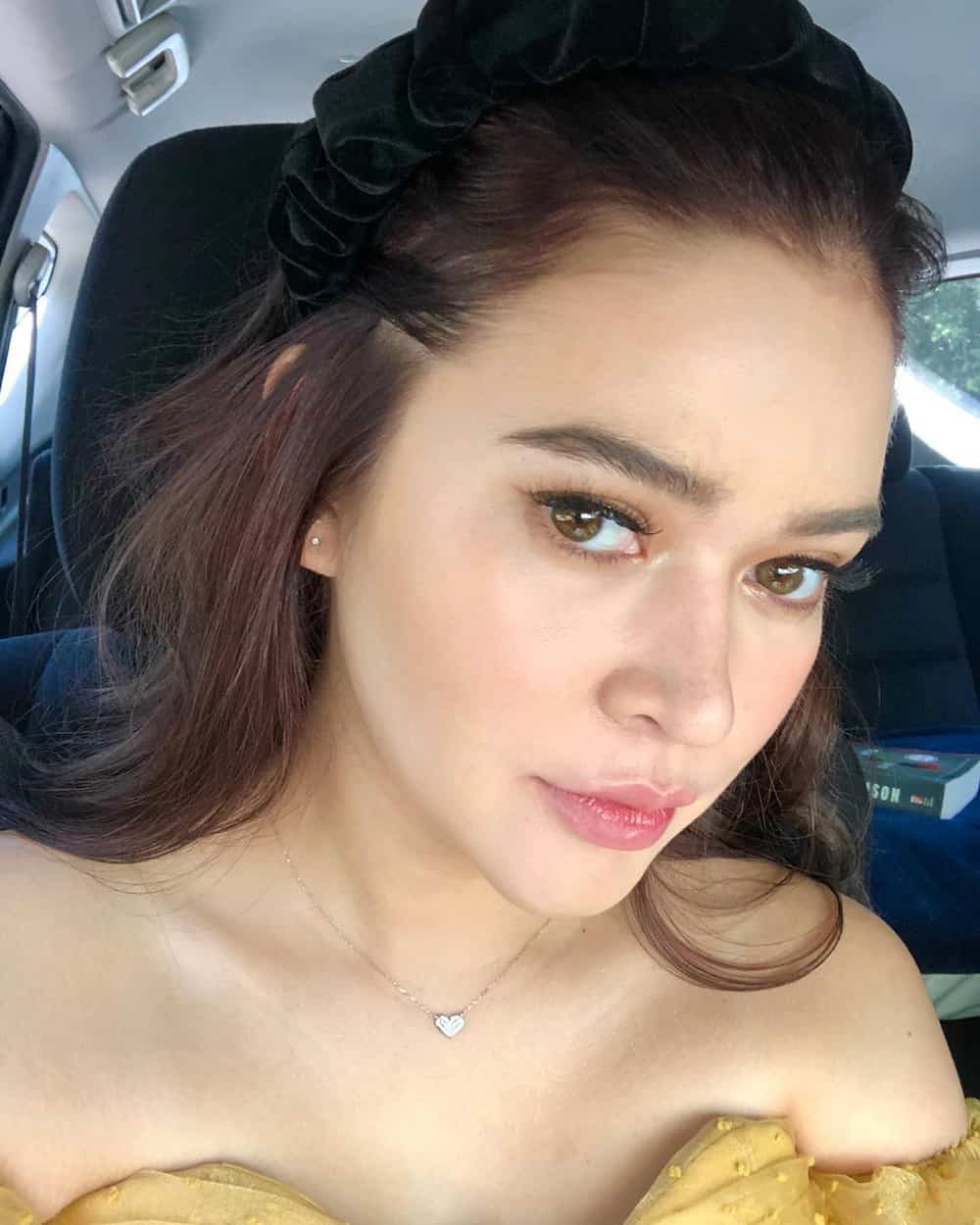 The Filipino actress has acting genes and is considered to be one of the best actresses in the Philippines. She started her career in entertainment as a teenager and is still gracing our television screens due to her exceptional talents and professionalism in acting.
Bella Padilla profile summary
Full name: Krista Elsye Hidaglo Sullivan
Date of birth: 3rd May 1991
Place of birth: Makati City, Philippines
Occupation: Actress, model, screenwriter, film producer
Years active: 2007-present
Who is Bela Padilla?
She is best known for her acting career, but away from the screen and the public, she has a spicy life. She is half-British half-Filipino. Her father is British, and her mother is Filipino.
She joined a Montessori educational-style international school in Makati and later joined the foreigners class of Colegio San Augustin still in Makati. She took a journalism class as an elective in her senior high school and was a member of her school dance group.
She spent her youth living in Makati City, Philippines, and she is an animal lover.
Bela Padilla Parents
Margarette (meg) Carino is her mother and Cornelio Sullivan, her father.
READ ALSO: Yeng Constantino bio: age, net worth, height, is she married?
Bela Padilla family
The Filipino actress is the daughter of Margarette Carino (mother) and Cornelio Sullivan (father). Her biological dad was divorced from his first spouse. She has three half-elder siblings in England from his dad's first marriage. She also has an older brother from her biological parents. She is related to the famous Padilla family through her grandmother.
Bela Padilla real name
She adopted the stage name Krista Valle, Krista being her first name and Valle being the name of the man who introduced her to ABS-CBN via Star Magic Batch 15. Her real name is Krista Elsye Hidaglo Sullivan.
What is Bela Padilla age?
She was born on 3rd May 1991. She is currently 28 years old. This goes to mean that Bela Padilla birthday happened early this year. Also, her next birthday will be on a Sunday come next year.
What is Bela Padilla height?
Her height is approximately 1.7 m tall.
Is Robin Padilla and Bela Padilla related?
The two are related. Her maternal grandmother, Eva Cariño, was the wife of Roy Padilla Sr., the father of Robin Padilla
Bela Padilla dating history
Bela is currently single. She has been in a relationship with Neil Arce (2012-2016). Neil Arce is a professional poker player. He is one of the best and most successful poker players in the Philippines.
She has also been in a relationship with Jason Abalos. Jason is a Filipino actor. They dated back in 2007. In one of her statements, she revealed that she is old fashioned and is against casual dating.
Bela Padilla movies
The talented actress has acted in numerous movies and TV-shows. Some of the films she has acted are Camp Sawi as Bridget in 2016, 100 Tula Para Kay Stella as Stella in 2016, The Day After Valentine's as Lani in 2018 and as a fairy godmother in Fantastica in 2018. She has also appeared in TV-series such as Endless Love as Mayumi 'Yumi' Ramiez in 2010 and Star Magic Presents: Abt Ur Luv Ur Lyf 2. This year, she took a role in a film known as Miracle in a Cell.
Career journey
Bela started her career journey at the age of 16. Jet Valle discovered her while on a journalism trip and introduced her to ABS-CBN through Star Magic Batch 15. She then adopted the stage name, Krista Valle.
In the same year, she acted in the drama series Star Magic Presents: Abt Ur Luv Ur Lyf 2. When she became a freelance actress, she changed her name to Krista Sullivan. In 2009, she had a minor role in Totoy Bato. In 2010, she left Star Magic and moved to GMA-7. She changed her manager. Claire dela Fuente became her new manager. She also adopted a new stage name (her current name).
In 2011, she won the "Media's Darling" and "Miss Friendship" titles at the 2011 Asian Super Model Contest. She has also won the FAMAS Award for the Best Supporting Actress for her role in 10,000 Hours.
Bela Padilla is a talented and professional actress, model, film producer, and screenwriter. Her uniqueness as a performing star has enabled her to contribute significantly to the entertainment industry.
READ ALSO: Regine Velasquez bio: age, net worth, birthday, height