Ben and Ben members: real names, age, songs, and albums
The Philippines is known to be a country of great talents and flavorful musicality, and proof to this is the indie folk-pop band, Ben and Ben. This 9-piece band is taking over the country's music industry by storm because of their songs that touch the hearts of their listeners. They are the geniuses behind the songs Kathang Isip and Maybe the Night. There is more to this band that makes them great and different from any other band. How much can you tell about the Ben and Ben members?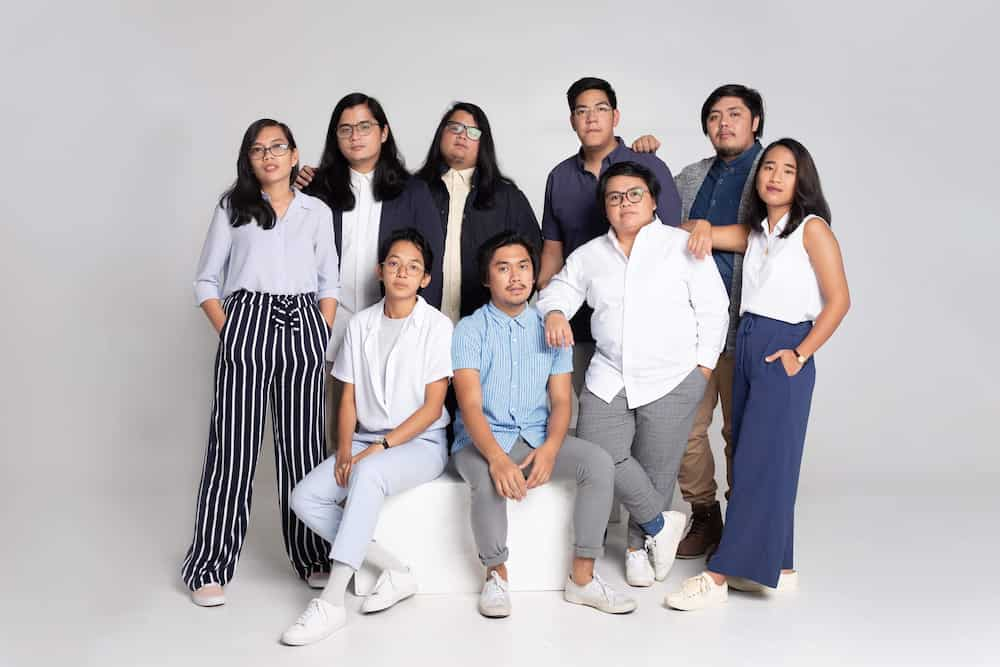 They just started their career not long ago, but they have already won the hearts of many. The question is, who is Ben and Ben?
Ben and Ben members
This 9-member band is a combination of shy, quirky, funny yet talented and passionate people who seem to enjoy each other's company, on stage and off stage. Get to know Ben and Ben members real names, facts and more.
1. Pat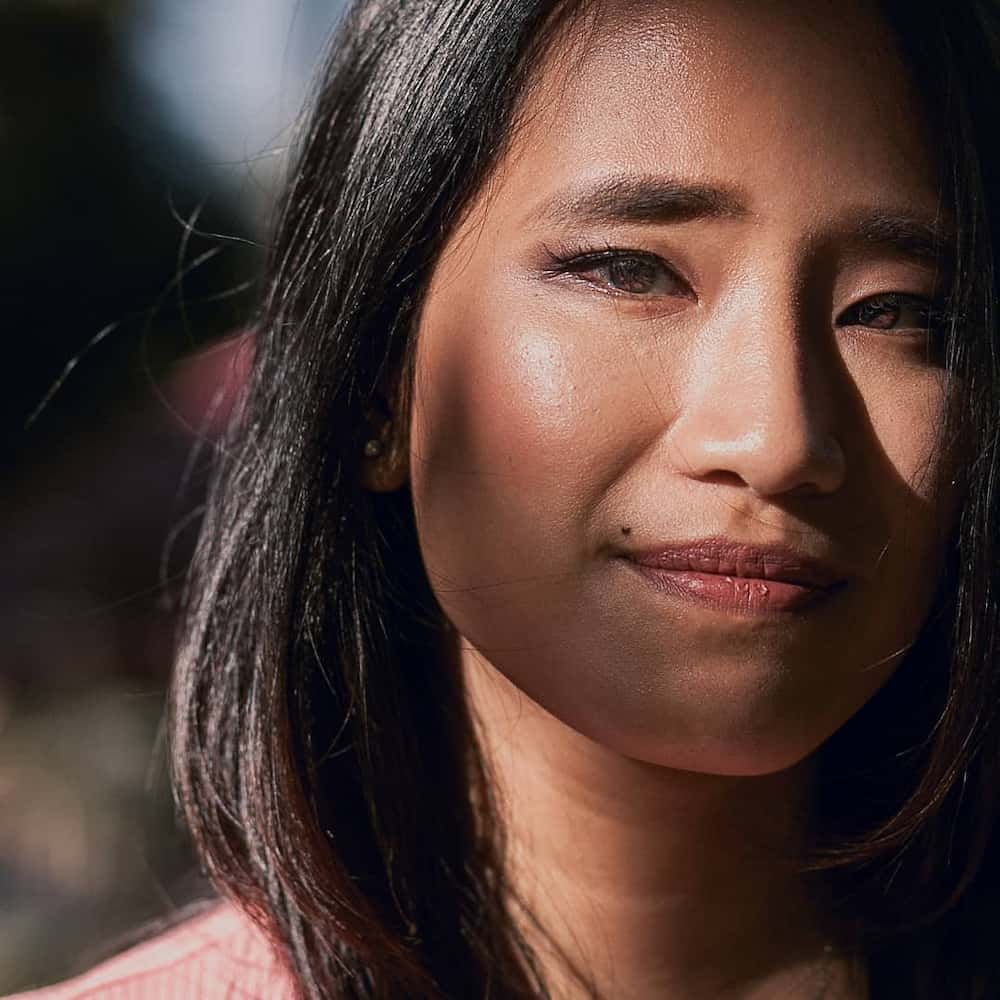 Name: Patricia Lasaten
Nickname: Pat
Position: Keyboardist
Facts about Pat
Pat is a strong-willed kind of keyboardist, the kind of "strong" that has uncontainable energy and drive when it comes to music and life. That kind of energy can be seen every time she performs on stage. Her energy goes beyond every chord and note of whatever she is playing, be it gentle or wild shredding.
She never gives up on mastering something she really wants. She is the one who keeps all the other members in order whenever they are off stage. She manages all their schedules from their recordings to rehearsals and all their other events.
2. Agnes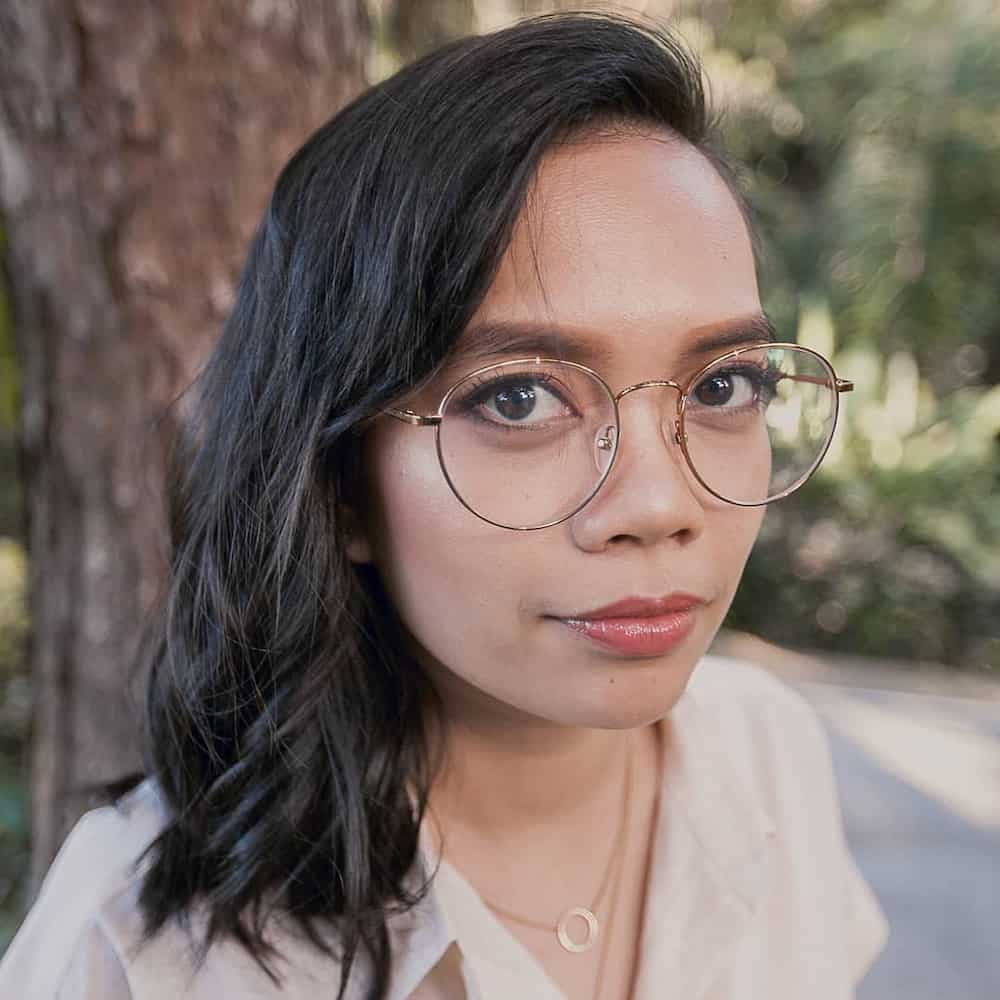 Name: Agnes Reoma
Nickname: Agnes
Position: Bassist
Facts about Agnes
Her bandmates look at her as a trooper, someone who never retreats and surrenders. The bassist once had to perform while seated as she was not feeling well. Luckily she managed to finish their set after which, she went to the hospital because of her gastritis.
3. Poch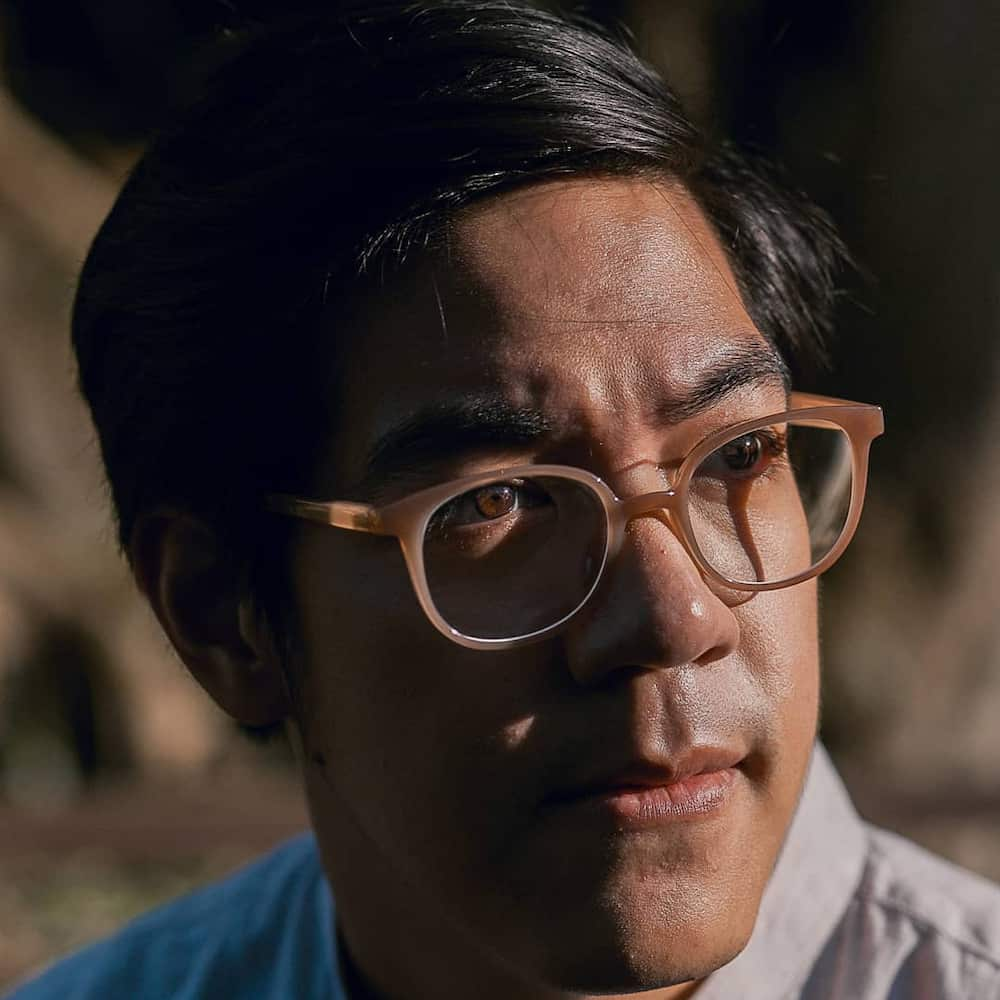 Name: Poch Baretto
Nickname: Poch
Position: Electric guitarist
Facts about Poch
Poch is not just a plain guitarist, but he is also a man of principles and values. He sticks to what he believes in, and he is not afraid to voice himself out when something is going out of line. He also speaks up every time that he thinks something needs improvement.
One of Poch's principles in life is to talk when needed. He is the kind of friend who will be there with you when everything quiets down after all the noise, and he will talk some sense into you whenever you need it. He is also referred to as the electric guitarist as a musical genius. When he plays on stage, he is always on fire.
4. Andrew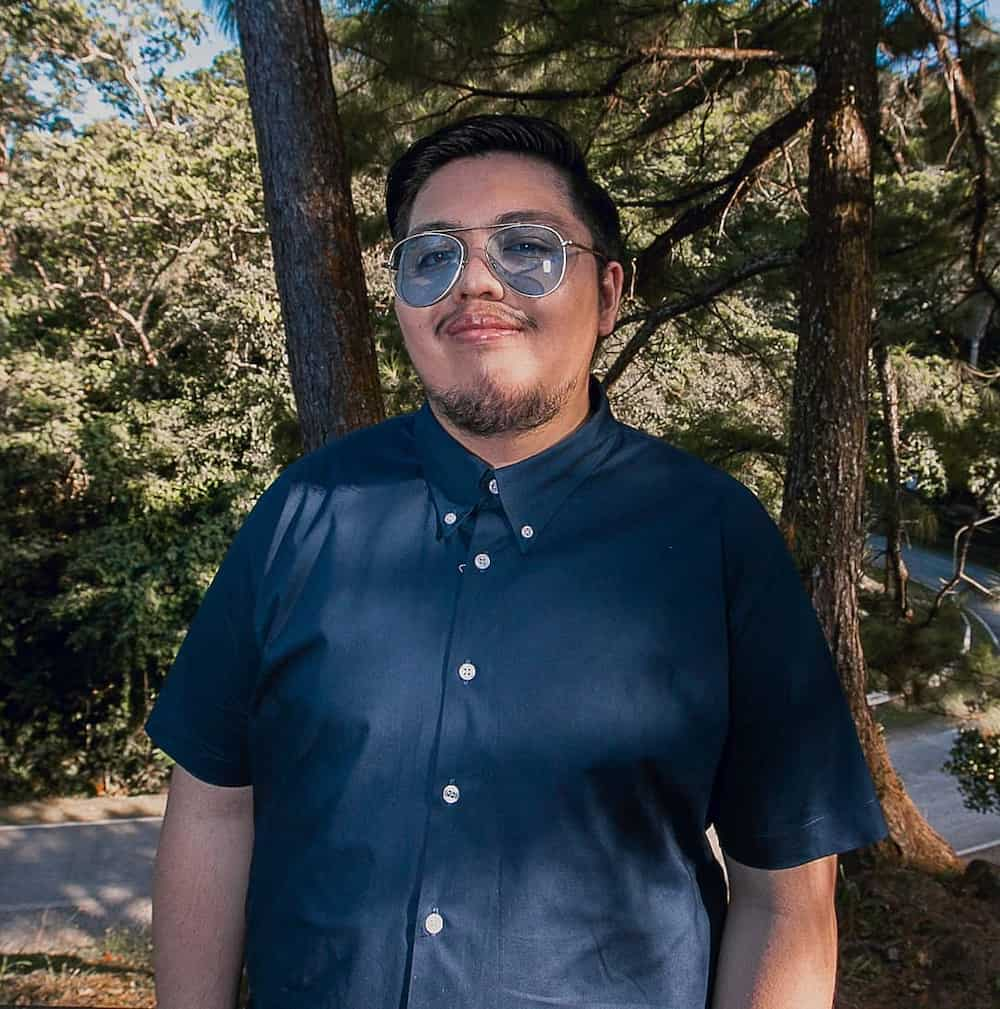 Name: Andrew de Pano
Nickname: Andrew
Position: Percussionist
Facts about Andrew
He is the meme-lord of the band. Besides being a great musician, Andrew is also the light of the band. His personality and humour are contagious and help the other members embrace their weirdness. He also is a game enthusiast, which is his way of balancing his life from work and rest.
Andrew is also a musical genius. He knows how to play almost every musical instrument and he could also sing. The funny thing is that if there is an instrument he did not master, it's the percussion, which he ended up playing for the band (with the help of Toni).
He also does not forget to check on his bandmates. He always asks how everybody is doing every time they get busy.
5. Jam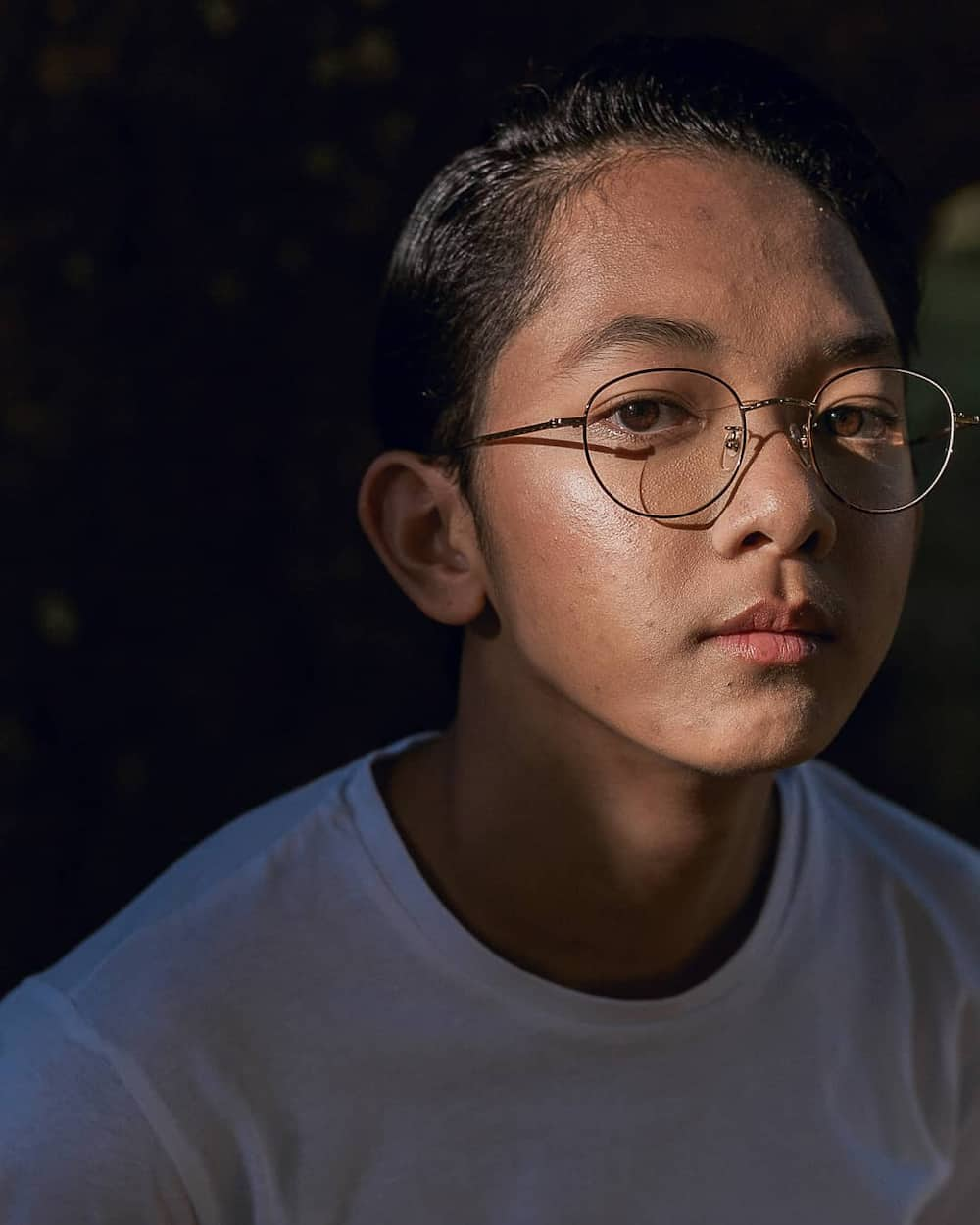 Name: Jam Villanueva
Nickname: Jam, Jamantha
Position: Drummer
Facts about Jam
Jam is known for her fiery and groovy chops and her charismatic way of playing on stage. Though she is already a great musician, she always asks the people around her what she could still improve on. She is a very humble person.
She also gives tasteful suggestions of movies and films to her friends. She loves exploring not only in music but also in life.
She is a quiet type of person, but that does not mean that she is not intense. She always laughs her heart out hard.
6. Keifer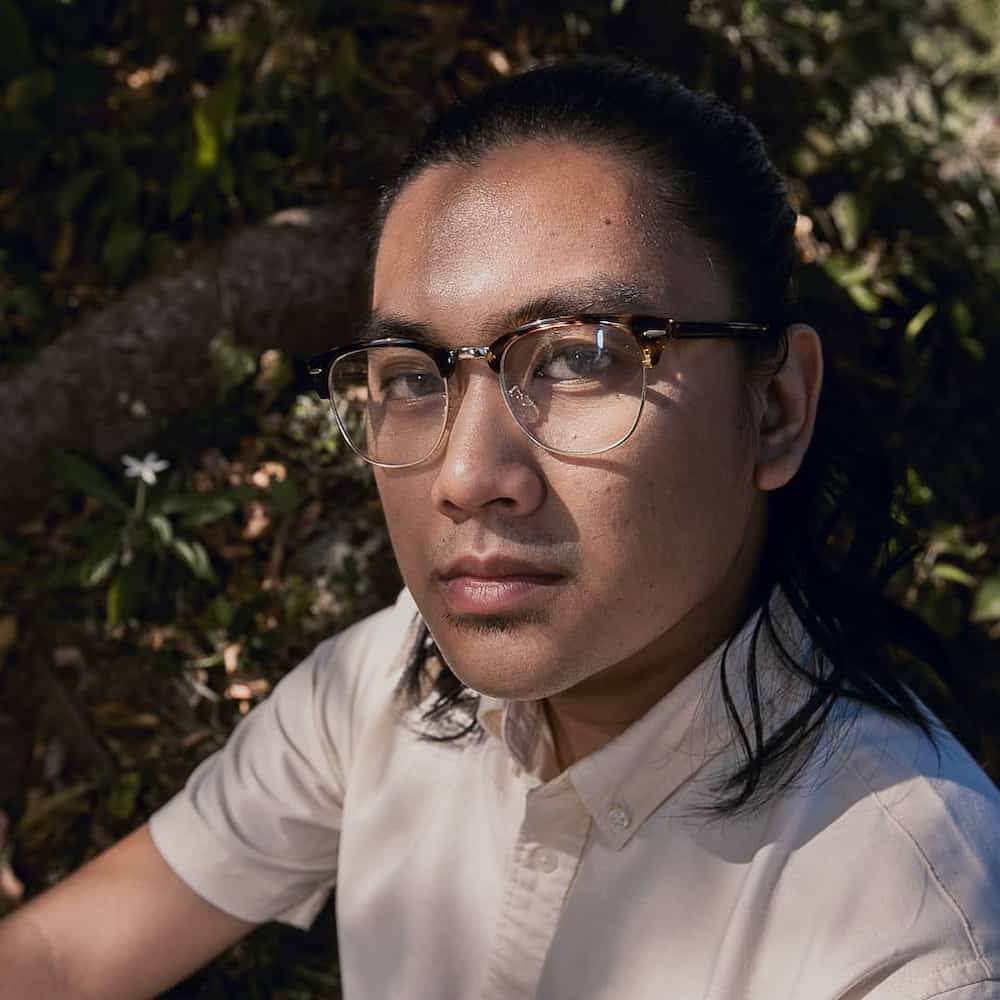 Name: Keifer Cabugao
Nickname: Keifer
Position: Violinist
7. Toni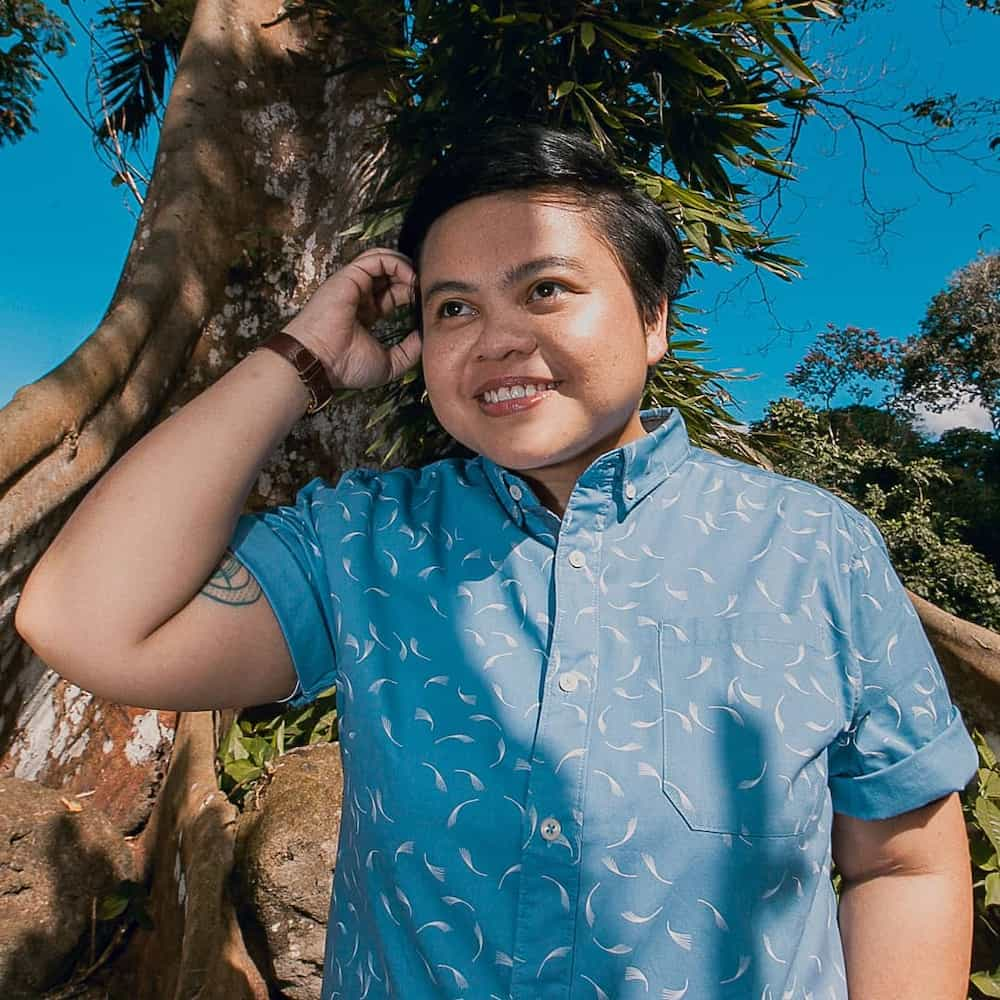 Name: Toni Muñoz
Nickname: Toni
Position: Percussionist
8. Miguel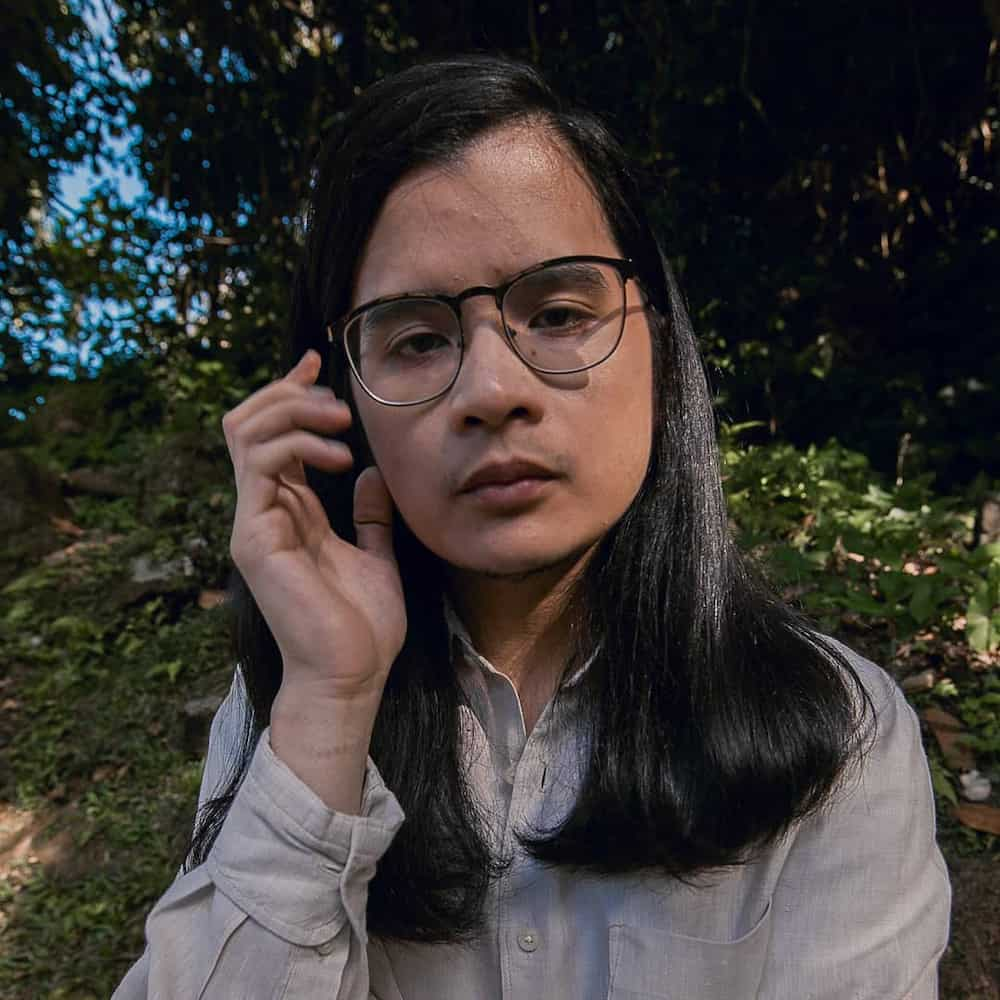 Name: Miguel Benjamin Guico
Nickname: Miguel
Position: Acoustic guitarist, songwriter, vocalist
9. Paolo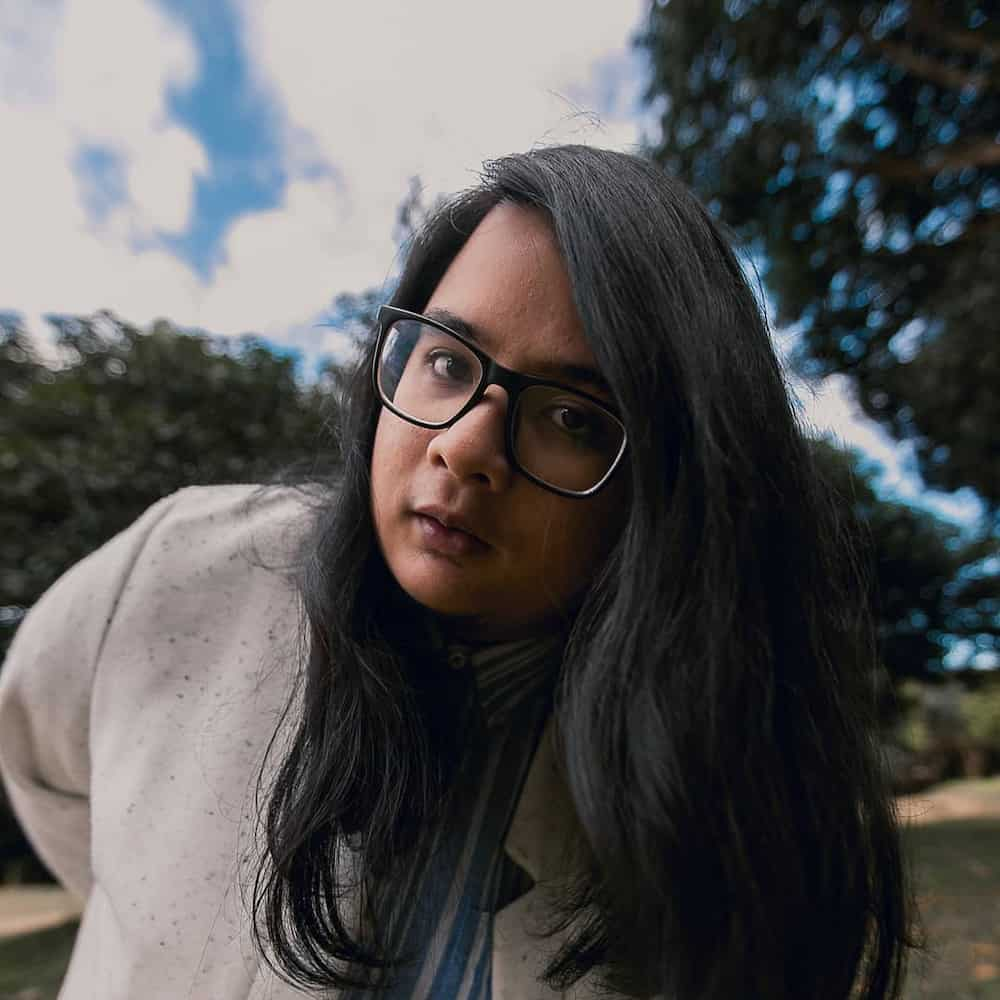 Name: Paolo Benjamin Guico
Nickname: Paolo
Position: Acoustic guitarist, songwriter, vocalist
Not much else is known about the band, even Ben and Ben members age is not yet known to the public.
Here is what you need to know about the Ben and Ben band
Ben&Ben is a 9-member indie folk-pop band in the Philippines. The band was brought together by twin brothers, Miguel Benjamin and Paolo Benjamin. Ben and Ben twins were formerly known as The Benjamins.
The twins, Miguel Guico and Paolo Guico, needed session musicians to help them as they recorded their debut EP in 2016. Being in the music scene for years, the two knew different musicians and instrumentalists whom they were able to work with over the years.
They decided to call out a handful of instrumentalists to help them and play with them. From a great recording to great live show performances, they decided to make the 9-piece band official.
The band is like The Avengers in a way because it started with an idea to bring together a group of remarkable people.
It was love at first jam for the group as they already felt that there was chemistry between all of them. Each member came from different walks of life, but they have one thing in common: their love and passion for music.
The band started with humble beginnings. Their first months and first few gigs were not easy. The band recalls playing gigs and taking home P500 a night, which they need to divide equally among themselves.
Ben and Ben album
After hitting top charts on different music platforms and gaining millions of streams and views on Spotify and YouTube in the previous years, Ben&Ben finally released their debut album this year.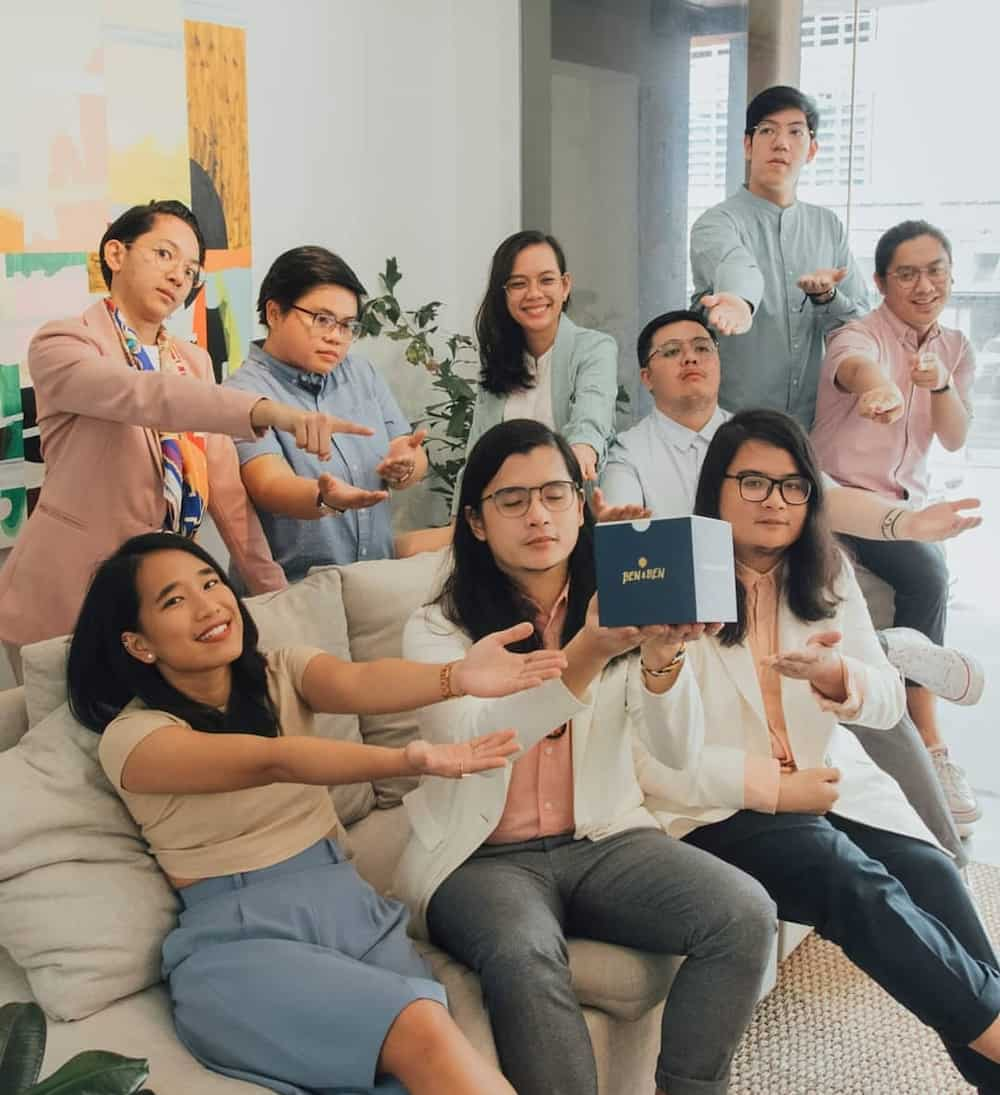 Their album was named Limasawa Street derived from the word Masawa which is a Butuanon word for light. The band said that they wanted the album to represent a place of light by singing about hopeful perspectives in troubling situations.
Limasawa is also the name of a street that holds a special place in one of the members' hearts, grounded with a deeply personal story that offers the comforts of life and home. It is a 13-track album in which each track is genius yet relatable. These 13 songs touch the hearts of each listener:
Limasawa Street
Pagtingin
Fall
Talaarawan
Hummingbird
Mitsa (Salamat)
Baka Sakali (feat. Ebe Dancel)
Lucena
Sampaguita
War
Godsent
Roots
Araw-Araw
Before these 13 songs, the band released singles and EP (extended plays) which were also welcomed and loved by their fans and listeners.
Here is a list of other Ben and Ben songs:
Bibingka
Branches
Leaves
Maybe The Night
Kathang-Isip
Ride Home
Susi
Sunrise
The band's popularity has taken over not only the music industry but also the movies as they are part of the movie LSS. Numbers of cinemas have screened the movie, which is a story of two people who meet because of a major Ben and Ben concert that brings them together for a whirlwind romance.
The movie bagged different awards during this year's PPP Awards such as Best Sound Design, Best Theme Song for "Araw-araw", and more. Pat Lasaten, the band's keyboardist, was also nominated for Best Musical Score as she was the Musical Director of the movie.
The band has performed in different cities and provinces in the Philippines. Their song, Inevitable has drawn a lot of reaction from their fans. Many people have tweeted about Ben and Ben new song and it has become a trending topic.
To stay updated about the upcoming events of the band, you can follow them on their Ben and Ben Facebook account, Twitter account, and Instagram account.
The music and songs that Ben and Ben members have created and will still create in the future will surely rise above the noise and bring light and love to the lives of those who will be able to listen to them. Just like their debut album, the future of the band's career looks successful and bright.
READ ALSO: SNSD members profile: name, age, position, religion, height
Kami.com.ph shared an article on SNSD members profiles, names, ages, positions, religions, and heights. Girls' Generation (SNSD) was an eight-piece group comprising highly talented ladies. SM Entertainment formed the group in 2007. Unfortunately, it was disbanded ten years later. Even after being separated, SNSD members have remained relevant in the showbiz scene.
The SNSD members are adored in Korea and Japan and globally because of their outstanding performances and phenomenal success. The all-girl group has transformed into young women taking over the world through dancing, singing, and acting with 100% satisfaction to its fans.
Source: KAMI.com.gh