Will Smith has an undeniable and formidable successful career, which has made him be dubbed "Renaissance man" due to his versatility and multiple talents. The actor, rapper, and comedian is multi-talented and has had so much impact in the Hollywood entertainment industry. Most may recognize him from his appearances in blockbusters such as Men In Black, Bad Boys, Independence Day, Suicide Squad, and Enemy of the State.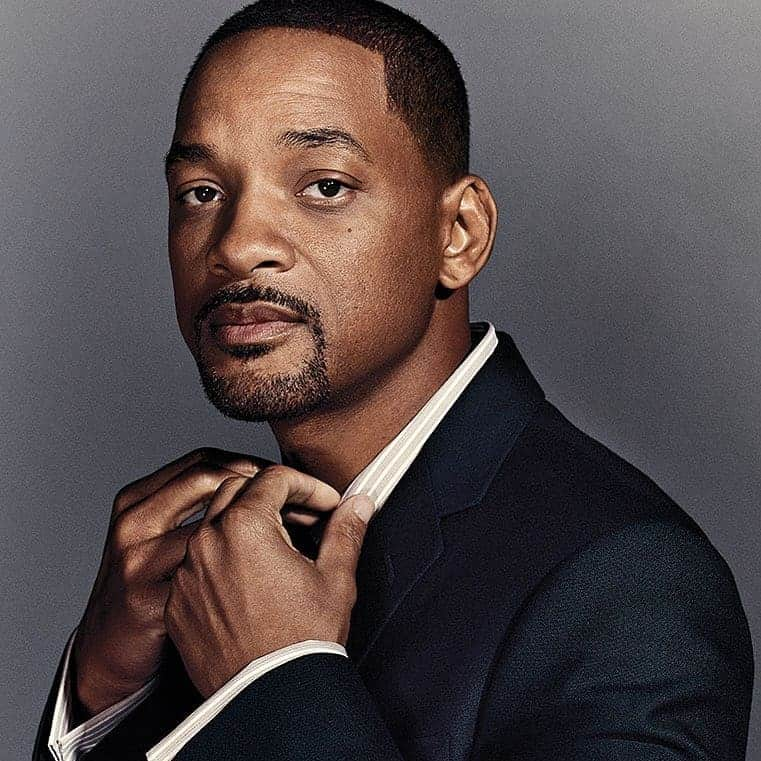 What do you know about Will Smith? Can you offer details about his education background, his dating life, or even his clothing line? If not, here is a platform for you to get more insight into this multi-talented actor.
Will Smith profile summary
Full name: Willard Carroll "Will" Smith, Jr.
Nicknames: Fresh Prince, Mr. July
Birth place: Philadelphia, Pennsylvania
Date of birth: 25th of September in 1968
Birth sign: Libra
Age: 51 years old
Occupation: Actor, film producer, record producer, television producer, rapper, screenwriter
Net worth: $350 million.
Height: 6'2"
Wife: Jada Koren Pinkett Smith
Children: Three (Trey, Jaden Christopher Syre, and Willow Camille Reign)
Siblings: Pamela, Ellen, and Harry
Will Smith age and early life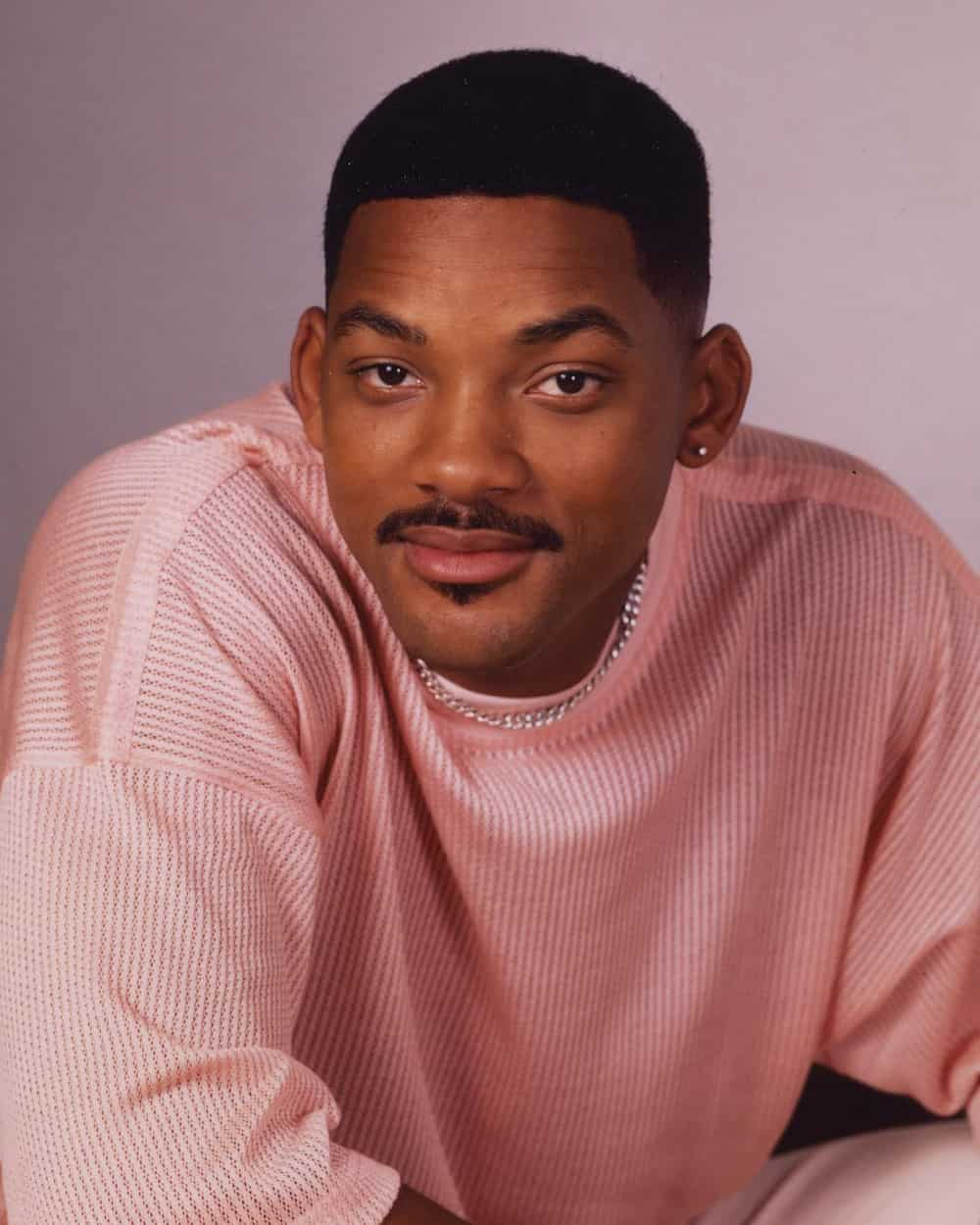 Will Smith was born on the 25th of September in 1968 in Philadelphia, Pennsylvania. His birth name is Willard Carroll "Will" Smith, Jr. He was born to Caroline Bright, a Philadelphia school board administrator, and Willard Carroll Smith, Sr., a refrigeration engineer. This talented actor grew up in Wynnefield neighborhood located in West Philadelphia.
He has three siblings. One is the elder sister Pamela and the twins Ellen and Harry, who are three years younger than him. The rapper went to Our Lady of Lourdes, which is a private Catholic elementary school located in Philadelphia. When he was thirteen years old, his parents, Caroline and Willard Sr. separated. However, they did not officially divorce until 2000.
The actor then went to Overbrook High School. There are rumors that this professional actor rejected a scholarship to attend the Massachusetts Institute of Technology (MIT). However, Will revealed that he had no intention of going to college despite his mother being so connected as a member of the School Board of Philadelphia.
Smith also acknowledges that he also had good SAT scores that could have seen him get into college, but he never felt like joining college. The dashing actor kicked off his career as MC of the hip-hop duo DJ Jazzy Jeff & The Fresh Prince. This was alongside his childhood pal named Jeffrey "DJ Jazzy Jeff". "DJ Jazzy Jeff" was a producer, while Ready Rock C was the human beatbox.
The trio was famous for its humorous performances and radio-friendly songs. The most popular songs of this trio were Summertime and Parents Just Don't Understand. Smith and his pals became so popular to the point of winning their first Grammy in the Rap category in 1988. Carroll spent most of his funds carelessly between 1988 and 1989.
He had underpaid his income taxes. As a result, the Internal Revenue Service assessed him with a $2.8 million tax debt. Consequently, they took a majority of his belongings and even garnished his income. By 1990, the actor was almost bankrupt. However, things seemed to be turning around after the NBC television network sealed a contract with him, and built The Fresh Prince of Bel-Air, a sitcom that centered on him.
The sitcom was such a success, and it propelled him to begin his acting career. The aspiring actor made a goal to ensure he became "the biggest movie star in the world." To achieve his goal, he began studying the essential characteristics of box office stars. Will Smith birthday is celebrated on the 25th of September every year. Currently, the actor is 51 years old.
READ ALSO: Robert Downey Jr bio: age, movies, net worth, wife
Will Smith movies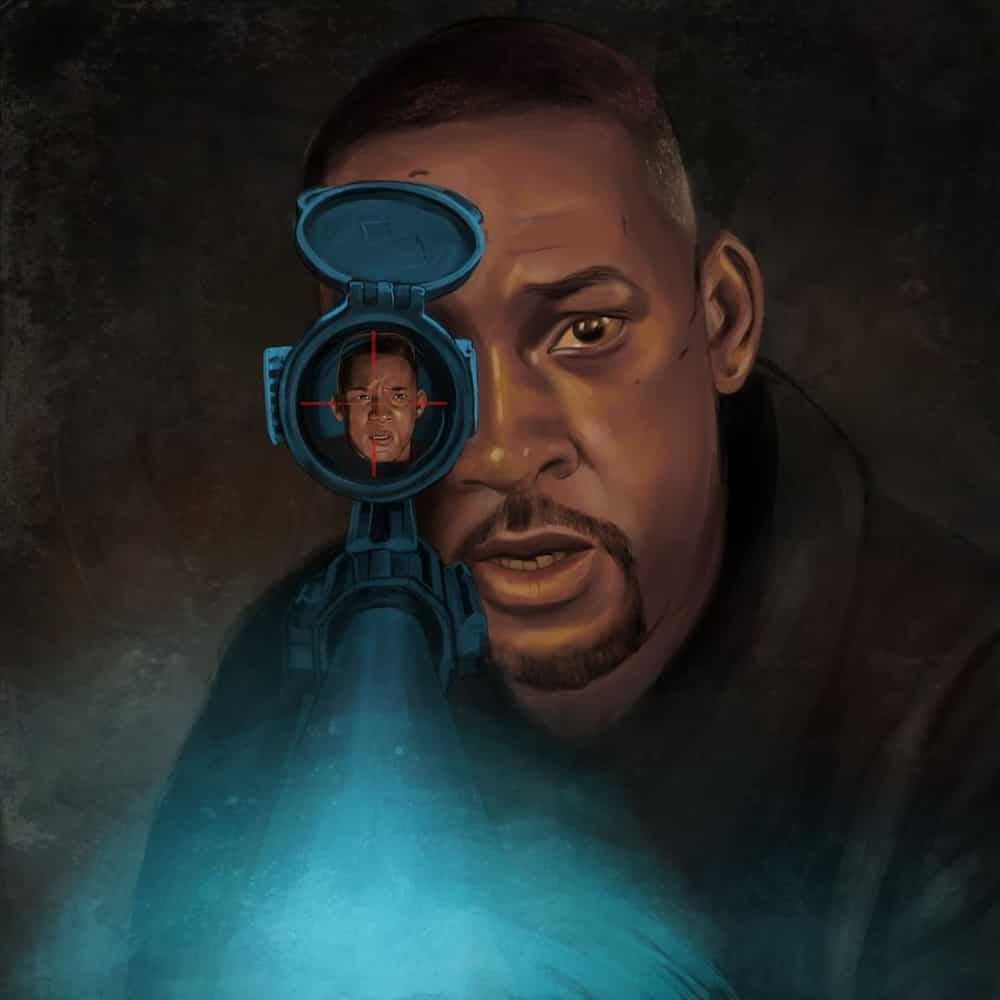 Before venturing into the film industry, Smith was initially a rapper. He rapped since he was twelve years old, earning him the nickname "Prince." However, when he appeared in the show The Fresh Prince of Bel-Air, the actor decided to switch his career. He began to branch out into the film industry, and soon enough, he started acquiring roles.
He acquired a role in Where the Day Takes You, which was released in 1992, and Made in America that was released in 1993. He also earned the role of playing a young con man in the 1993 movie Six Degrees of Separation. His performance in this movie received so much praise from fans. In 1994, the actor, alongside his fellow talented actor Martin Lawrence, signed a deal with Jerry Bruckheimer and Don Simpson to star in the famous movie Bad Boys.
The movie was widely loved, and it raked in more than 141 million dollars across the globe. Following the success of Bad Boys, Carroll acquired a role in the sci-fi movie Independence Day. He later received a position as a government-appointed alien hunter in the 1997 comedy Men in Black. This film was another success.
The movie star has also made appearances in the conspiracy thriller titled Enemy of the State, and the 2001 boxing movie named Ali. Other Will Smith movies include I, Robot; Concussion; Wild Wild West; The Legend of Bagger Vance; Hitch; Seven Pounds; Suicide Squad; Aladdin, Bad Boys for Life, and Gemini Man.
Will Smith children
The Fresh Prince of Bel-Air star has three children. Together with Jada Koren Pinkett, the couple has two children. These are Jaden Christopher Syre Smith and Willow Camille Reign Smith. Jaden Christopher Syre was born in 1998, while his sister Camille Reign was born in 2000. Jaden Christopher Syre featured in After Earth and The Pursuit of Happyness alongside his dad.
Camille Reign also featured in I Am Legend alongside her father as her daughter. Carroll also has another son with Sheree Zampino, known as Trey Smith. Smith and his lovely family reside in Los Angeles, California.
Will Smith wife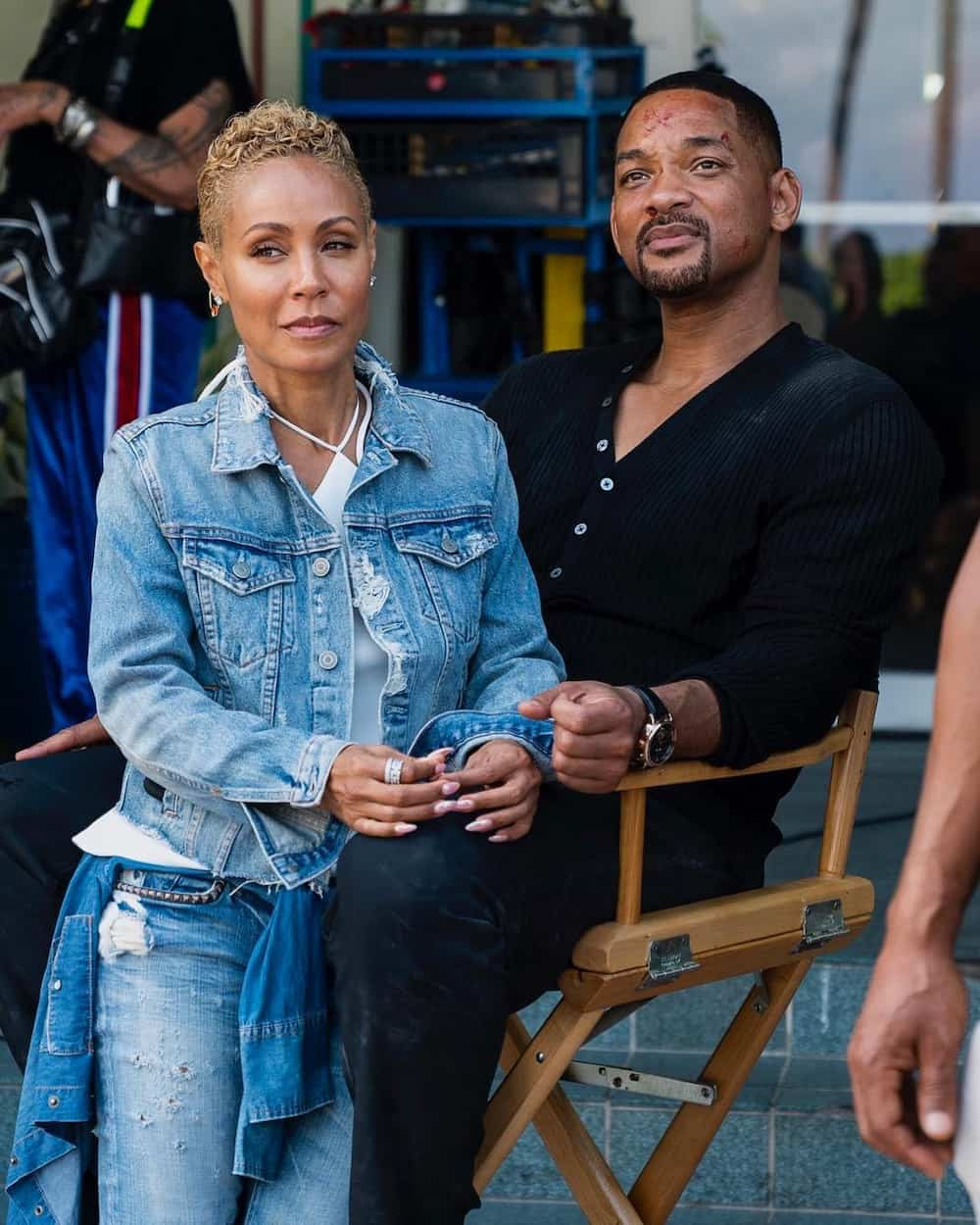 Smith is married to the elegant actress Jada Koren Pinkett. The two lovebirds exchanged vows in 1997. The pair initially met when Jada Koren Pinkett was auditioning for the role of Will's girlfriend on his famous sitcom, The Fresh Prince of Bel-Air. Unfortunately, Jada Koren Pinkett was denied the role because she was considered too short.
Koren Pinkett is 5'0, and Carroll is 6'2. The defying height difference made her not get the role. Despite being unlucky in getting the role in the popular sitcom, the two began talking, and they immediately hit it off. Well, Koren Pinkett was unsuccessful in getting the girlfriend's role to Smith in the show but was fortunate enough to become his girl in real life.
Despite the two kicking it off, at the moment, The Fresh Prince of Bel-Air star was still married to his first wife, Sheree Zampino. The two had been separated for some time but had not officially divorced when he started dating Jada Koren. However, later on, Smith called it quits with Sheree Zampino and proceeded to tie the knot with Jada Koren Pinkett.
Will Smith net worth and most significant paychecks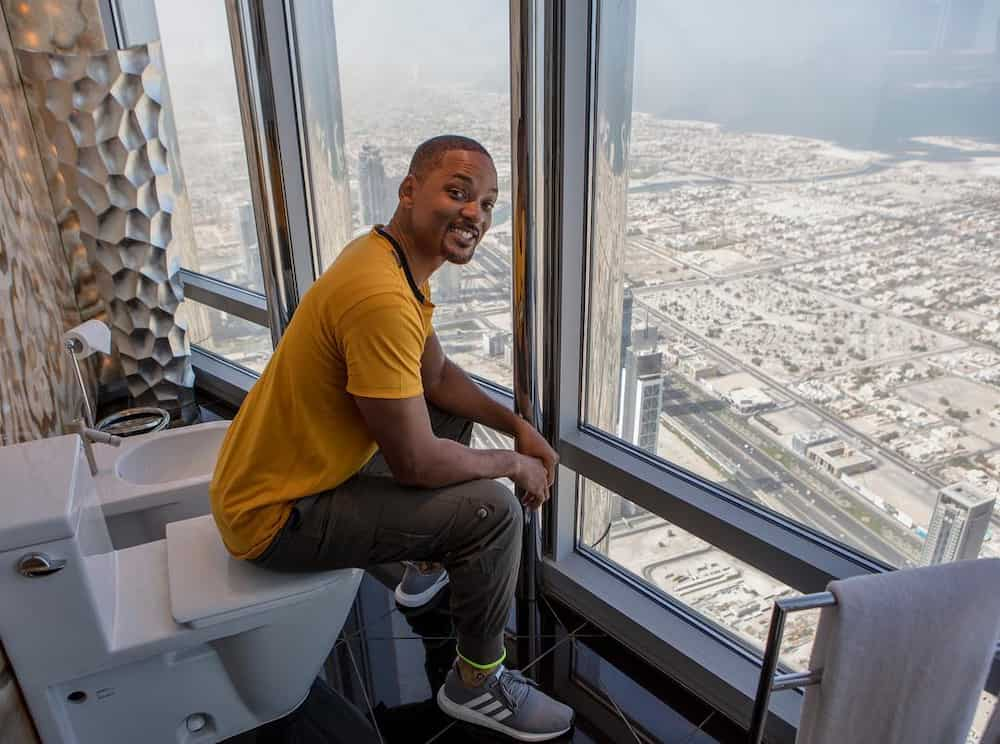 The good-looking actor of The Fresh Prince of Bel-Air has a net worth of $350 million, according to celebritynetworth.com, which further reveals that this father of three earns $40 million annually from his several endeavors. The site also acknowledges that the actor can earn over $80 million.
From 1993 to 2013, the dapper father of three earned $200 million from movie wages and bonuses. His movie salaries could be as much as $300 million if other of his reported backend settlements are accurate. The most significant payday of this actor has been confirmed to be in 2013.
In this year, the husband to the talented actress Jada Koren Pinkett bagged $20 million from an upfront salary and $80 million from backend points from the famous movie Men In Black 3. Reportedly, the movie star also had 20% of the gross of films such as The Pursuit of Happyness, Bad Boys 2, and Hancock.
Smith received his first big paycheck of $2 million from the 1995 film Bad Boys. This actor's most massive upfront payday was when he bagged $28 million for I, Robot. For his role in Bright, the actor reportedly earned $20 million. To star in Bright 2, Netflix is allegedly paying the actor $35 million.
Will Smith height
The Bad Boys movie star is 6' 2 "tall. This is an estimate of 1.88 meters.
Will Smith clothing line
The father of three has opened a brand new clothing line with a 90s appeal. The clothing line is inspired by his character on his famous 90's sitcom Fresh Prince of Bel-Air. The clothing line has a collection of over twenty-six pieces of attire named Bel-Air Athletics. The collection has styles that can be rocked by women, men, and even kids.
It is undeniable that Will Smith is skilled. This American producer, actor, rapper, and comedian is a role model to many individuals in the world. In addition to that, he is among the great forces to reckon with in the entertainment industry of Hollywood.
READ ALSO: Margot Robbie bio: husband, age, height, how much is she worth?