Terry Crews bio: net worth, age, wife, does he have children?
Rippling muscles and a beaming smile mixed with powerful charisma, all this makes Terry Crews stand out. The story we are going to tell you is the story of an incredible comedian, a very kind and modest person, a talented and charismatic actor, and an exemplary family man.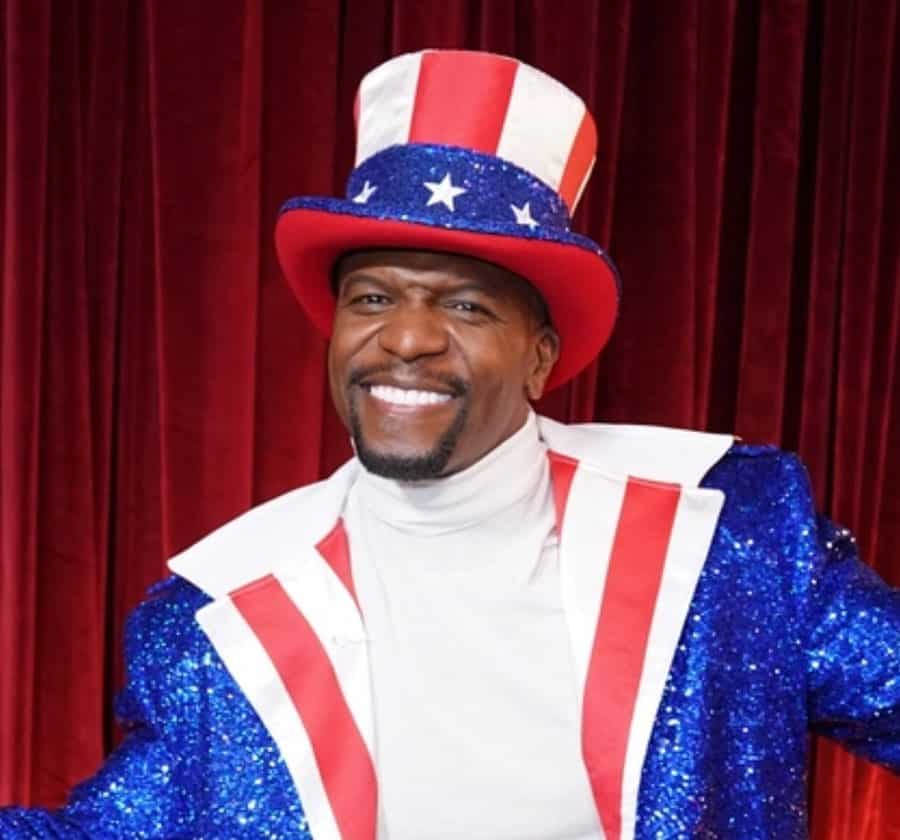 Terry Crews is a former sportsman who became popular after his outstanding performance in Old Spice deodorant commercials and his role in The Expendables. If you still do not know the answer to the question "Who is Terry Crews?", it is high time to learn more about him, his career path, and, of course, his personal life.
Terry Crews profile summary
Full name: Terry Alan Crews
Age: 51 years old
Date of birth: July 30th, 1968
Zodiac sign: Leo
Birthplace: Flint, Michigan, USA
Nationality: American
Marital status: Married to Rebecca King-Crews
Children: 5
Weight: 111 kilograms (245 pounds)
Terry Crews height: 191 centimetres (6'3'' feet)
Profession: Former American football player, actor, comedian, TV host
Net worth: 20 million US dollars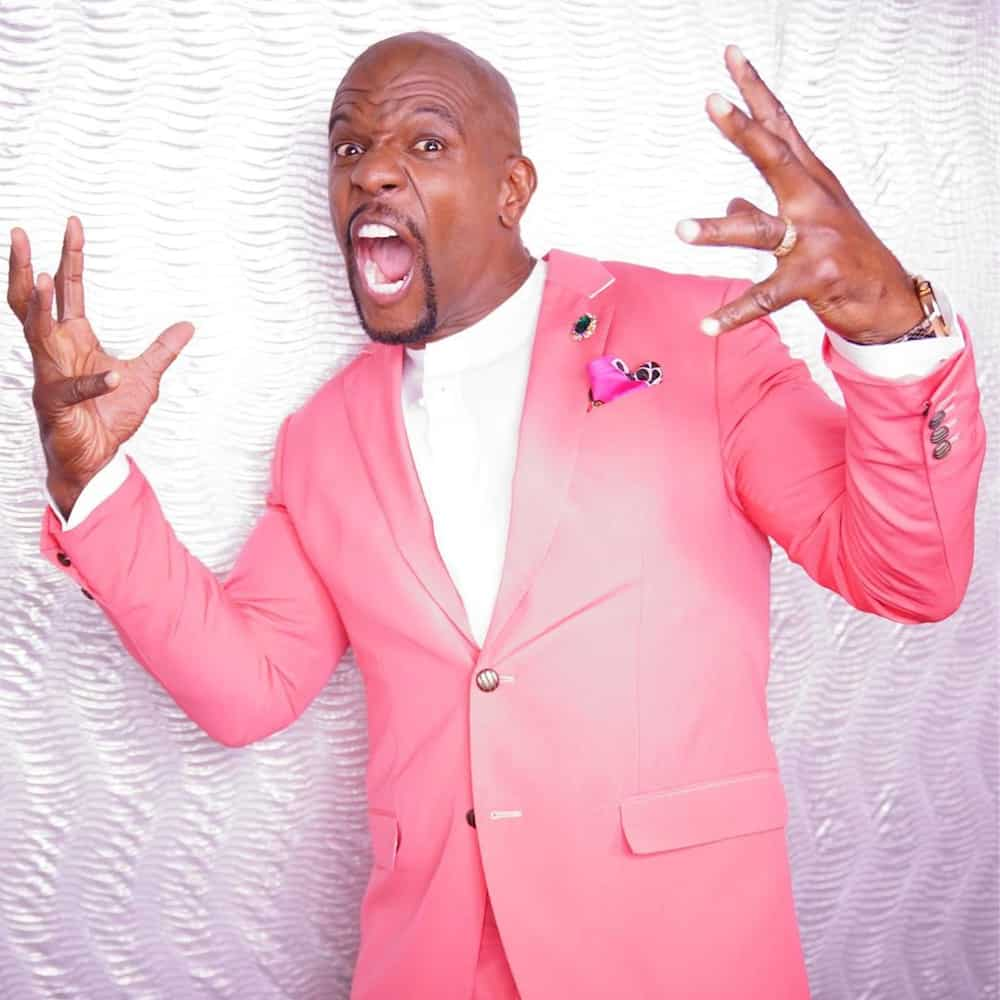 Terry Crews early life
Terry Alan Crews was born on July 30th, 1968, in the USA in Michigan. The parents of the TV celebrity and actor had no relation to the world of cinema, but Terry showed his creative skills from an early age. You may be surprised, but by the end of high school studies at the Flint Southwestern Academy in 1986, he received an artistic scholarship. He is a many-sided person who succeeded both in sports and cinema.
Terry Crews NFL
Did you know that Terry Crews began his career as a sportsman? He started his professional football career at the Los Angeles Rams in 1991. After two years with the Rams on the defensive end, he moved on to the San Diego Chargers. His impressive football career path then continued with the Washington Redskins and Philadelphia Eagles.
He retired from American football in 1998 and started his acting career. His debut role was T-Money in the TV series Battle Dome (1999). His first big-screen appearance was a role in the movie The 6th Day (2000).
Terry Crews movies and TV shows
The number of films and TV shows the actor featured in is really impressive.
Movies
2018: Deadpool 2 — Bedlam
2018: Sorry to Bother You — Sergio Green
2014: Tyler Perry's The Single Moms Club — Branson
2014: Draft Day — Earl Jennings
2014: Blended — Nickens
2014: The Expendables 3 — Hale Caesar
2013: Scary Movie V
2013: Cloudy with a Chance of Meatballs 2 — Earl
2012: The Expendables 2 — Hale Caesar
2010: Lottery Ticket — Jimmy the Driver
2010: Middle Men
2010: The Expendables — Hale Caesar
2009: Terminator Salvation — Captain Jericho
2009: Gamer — Hackman
2008: How to Rob A Bank — Officer DeGepse
2008: Get Smart — Agent 91
2008: Street Kings — Detective Terrence Washington
2008: Get Smart's Bruce And Lloyd: Out Of Control — Agent 91
2007: Balls of Fury — Freddy
2007: Norbit — Big Jack
2007: Who's Your Caddy? — Tank
2006: The Benchwarmers
2006: Idiocracy — President Duane Elizondo Mountain Dew Herbert Cama
2006: Harsh Times — Darrell
2006: Inland Empire — Street Person No. 3
2005: The Longest Yard — Cheeseburger Eddy
2004: Starsky & Hutch — Porter
2004: Baadasssss! — Big T
2004: White Chicks — Lattrell Spencer
2004: Soul Plane — Thug Flight Attendant
2003: Deliver Us from Eva — Big Bartender
2003: Malibu's Most Wanted — 8 Ball
2002: Friday After Next — Damon
2000: The 6th Day — Vincent
TV shows
2019: Brooklyn Nine-Nine — Terry Jeffords
2013: Drunk History
2013: Drunk History USA
2012: Are We There Yet? — Nick Kingston-Persons
2012: The Newsroom — Lonny Church
2009: Everybody Hates Chris — Julius
2005: All of Us — Bart
2005: My Wife and Kids — Daryl
2002: The District — Atticus King
Also, this bright personality was the host at such shows as Puppy Bowl, Ultimate Beastmaster, Cops, Who Wants to Be a Millionaire, etc. He voiced TV shows, was a performer, reality cast member, TV shows guest, executive producer, and even the host of America's Got Talent.
Terry Crews America's Got Talent
The former NFL football player and successful actor joined the fourteenth season of America's Got Talent as a host in the season premiere on May 28th, 2019. Terry Crews replaced former host Tyra Banks. Howie Mandel and Simon Cowell returned as judges with two new judges this season, Gabrielle Union and Julianna Hough.
READ ALSO: Brie Larson bio: net worth, age, awards, is she married?
Terry Crews net worth
The actor is very productive and successful, without a doubt. The talent and hard work of Terry Crews bring him a good income. The estimated net worth of the actor is 20 million US dollars.
Terry Crews wife
One more thing we cannot omit in our story about the charismatic actor and TV host is his personal life. Terry Crews is also known as a family man who adores his wife and loves his children with all his heart.
Terry got married at a rather young age; he tied the knot with his better half when he was twenty-two years old. At that time, he was a university student and was actively developing his football career. The name of the woman who owns the heart of the star is Rebecca King-Crews. When she met her future husband, Rebecca could not even imagine that one day, he would become an NFL star and a Hollywood celebrity.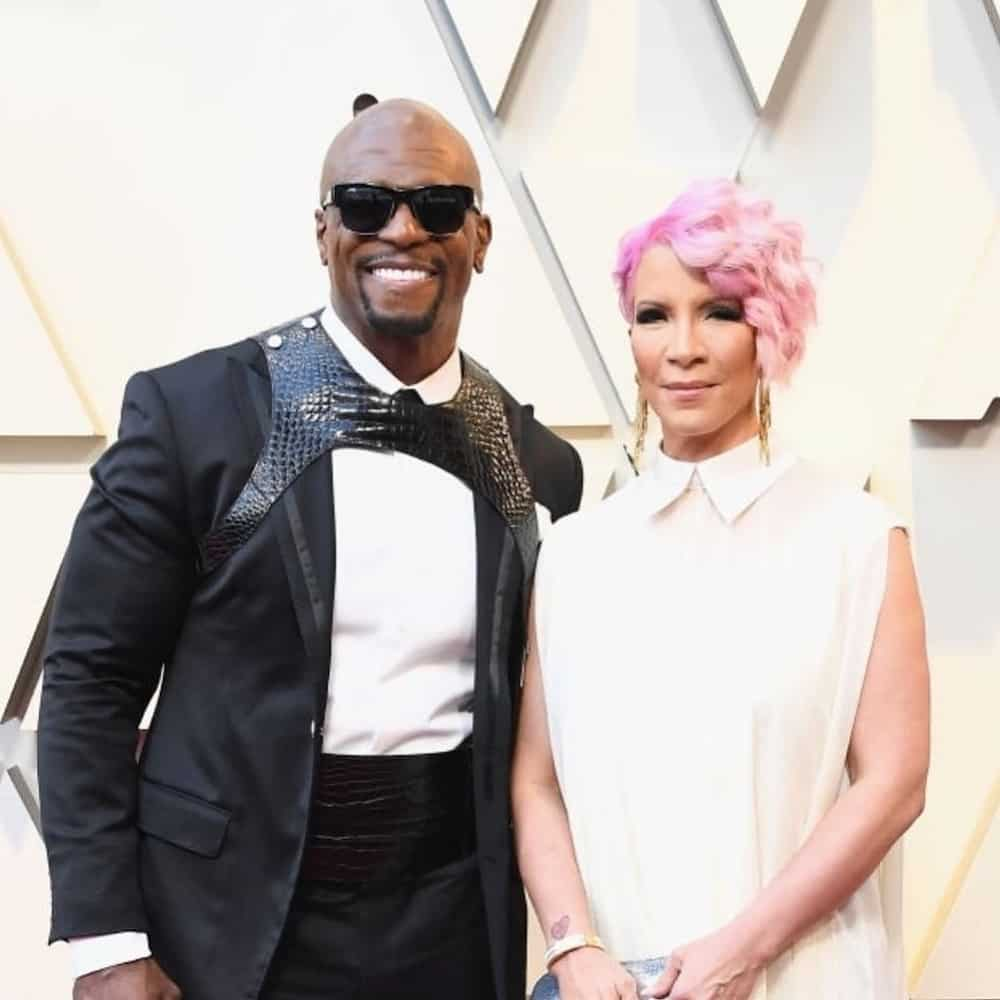 The two are blessed with five kids: four daughters and a son. Terry Crews children's names are Naomi, Azriel, Isaiah, Tera, and Wynfrey.
Terry Crews first chose sports as his career path and began his acting career at a rather mature age, but this did not prevent the talented and charismatic man from becoming a real star. Now, the star from Old Spice commercials and the man behind Terry Crews workout is at the peak of his popularity, and there is even much more we can expect from him in the future.
READ ALSO: Chris Evans bio: net worth, age, height, who is he dating?
Source: KAMI.com.gh