Mark William Calaway bio - who is the undertaker from WWE?
If you are a fan of the World Wrestling Entertainment dubbed WWE, then Mark William Calaway is not new to you. He is one of the most famous and celebrated professional wrestlers in the world. His ring name is The Undertaker, and he is popularly known by this name.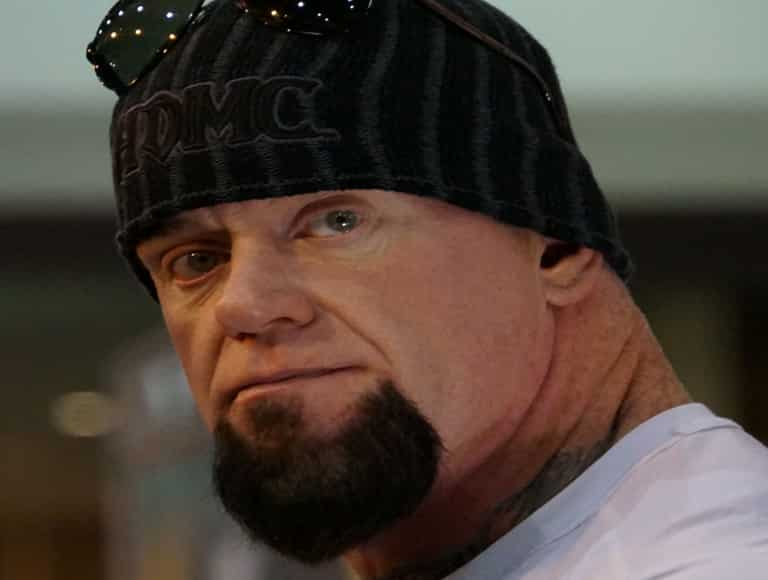 He is currently signed to World Wrestling Entertainment. His commitment and devotion in his career as a wrestler has given him victory in several championships. In his Wrestle-Mania challenges, the wrestler managed about 21 clean undefeated victories.
Mark William Calaway profile summary
Full name: Mark William Calaway
Celebrated name: The Undertaker
Nicknames: The Phenom, Dead Man, Big Evil, The man from the Dark Side
The Undertaker age: 55 years old
Date of birth: March 24th, 1965
Birthday: March 24th
Zodiac sign: Aries
Place of birth: Houston, Texas, United States
Nationality: American
Religion: Christianity
Height: 6 feet 10 inches or 2.08 m
Weight: 310 pounds or 138 kg
Body measurements: Chest 50 inches, waist 38 inches, biceps 17.5 inches
Occupation: Professional wrestler
Marital status: Married
S*xual Orientation: Straight
Eye color: Hazel brown
Hair color: Brown
Mark William Calaway biography
The famous American professional wrestler was born on March 24th, 1965, in Houston, Texas, in the United States. His height is estimated at 2.08 meters, and he weighs 136 kilograms. He is the son of Frank and Catherine Calaway.
Mark William Calaway house is situated in Austin, which is just next to his hometown, making it a better place for both him and his wife to raise their daughter.
Education background and qualifications
The famous wrestler went to Waltrip High School located within his hometown and later joined Angelina College in Lufkin, Texas. He then went to Texas Wesleyan University situated in Fort Worth. Before he dropped out, the wrestle was majoring in Sports.
How is Mark William Calaway career profile like?
The Undertaker started his wrestling career in 1984 at the World Class Championship Wrestling (WCCW). In 1989, he joined the World Championship Wrestling (WCW) as Mean Mark Callous. When his contract was not renewed in 1990, he left to join World Wrestling Federation (WWF) the same year.
READ ALSO: Tim Tebow bio: wife, stats, age, net worth
The Undertaker's hard work has made him active in wrestling since then. Currently, the wrestler is signed at World Wrestling Entertainment (WWE), the former WWF, and has won several fights and titles in his career.
Some of his exemplary prowess was clear after he defeated great wrestlers like Triple H, Shawn Michael, Batista, Randy Orton, Hulk Kohan, Mankind, Yokozuna, and the Big Show.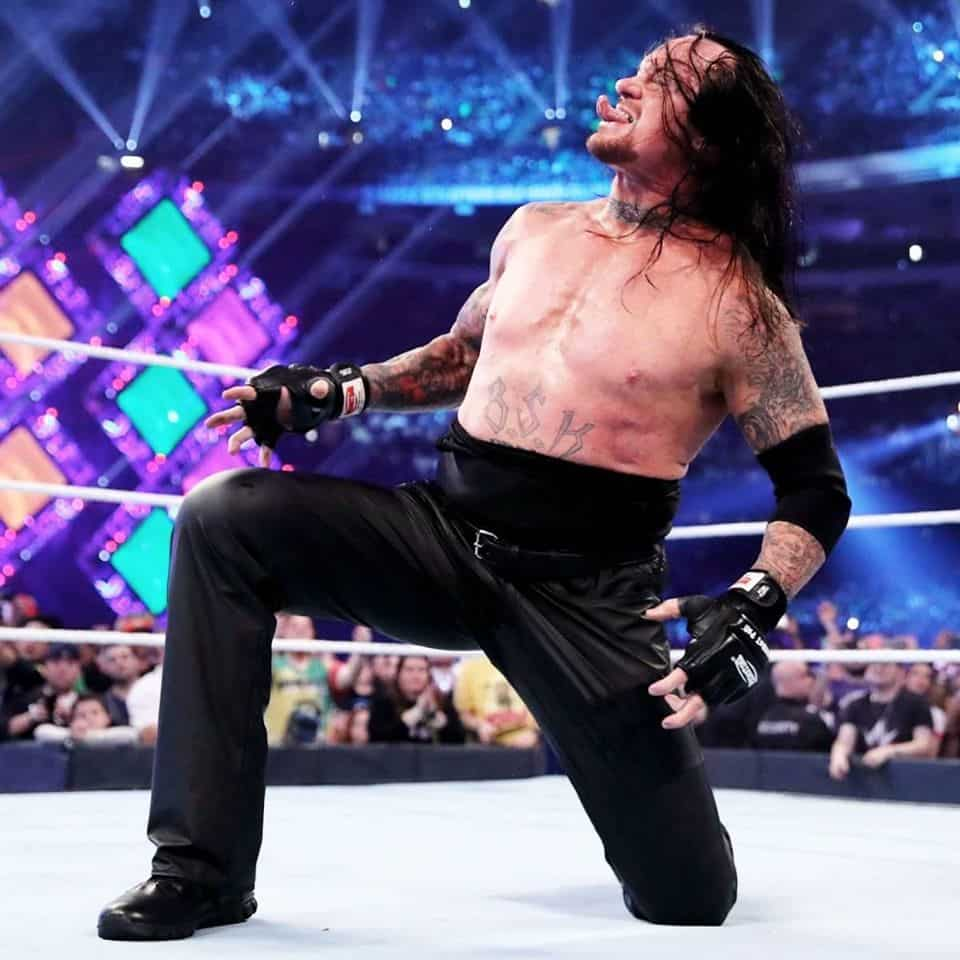 Some of his main achievements as a wrestler include:
Three times World Heavy Weight Champion.
One time WWF Hardcore Championship.
Four times WWF World Heavyweight Championship.
Six times WWF World Tag Team Championship.
Winner of the 2007 Royal Rumble.
He has as well acted in various movies and television shows.
Television shows
They include:
Poltergeist: The Legacy in 1999 as Soul Chaser Demon.
Downtown (Episode: The Con) in 19999 as The Undertaker.
Celebrity Deathmatch (Episode: Halloween Episode I) in 1999.
America's Most Wanted in 2001 as The Undertaker.
Films
The movies he has been involved in include:
Suburban Commando in 1991 as Hutch
Beyond the Mat in 1999 as The Undertaker
The Flintstones & WWE: Stone Age SmackDown! in 2015 as The Undertaker (Voice)
Scooby-Doo! and WWE: Curse of the Speed Demon in 2016 as The Undertaker (Voice)
Surf's Up 2: WaveMania in 2017 as The Undertaker (Voice)
Are Kane and Undertaker brothers in real life?
For the lovers of WWE, the rumors about Kane being Mark William Calaway brother are not new. Are Kane and Undertaker brothers? Well, the answer is NO. Kane is a professional wrestler whose real name is Glen Jacobs.
READ ALSO: Rob Dyrdek bio: wife, age, net worth, kids, reality shows
He is an American born on April 24th, 1967, in a Spanish town called Torrejón de Ardoz. He was born to a United States air force family. On the other hand, Mark William Calaway was born on March 24th, 1965, in Houston, Texas, in the United States.
However, Mark has four brothers who are older than him. Their names are David, Micheal, Paul, and Timothy.
What is in store for The Undertaker 2020?
The Undertaker is now on track for Wrestle-Mania dream rivalry with one of the WWE's biggest start AJ Styles. This is after he made a surprising return in the WWE Super ShowDown 2020. Mark William Calaway went missing for a straight two years and had not been involved in the WWE storyline since summer 2019.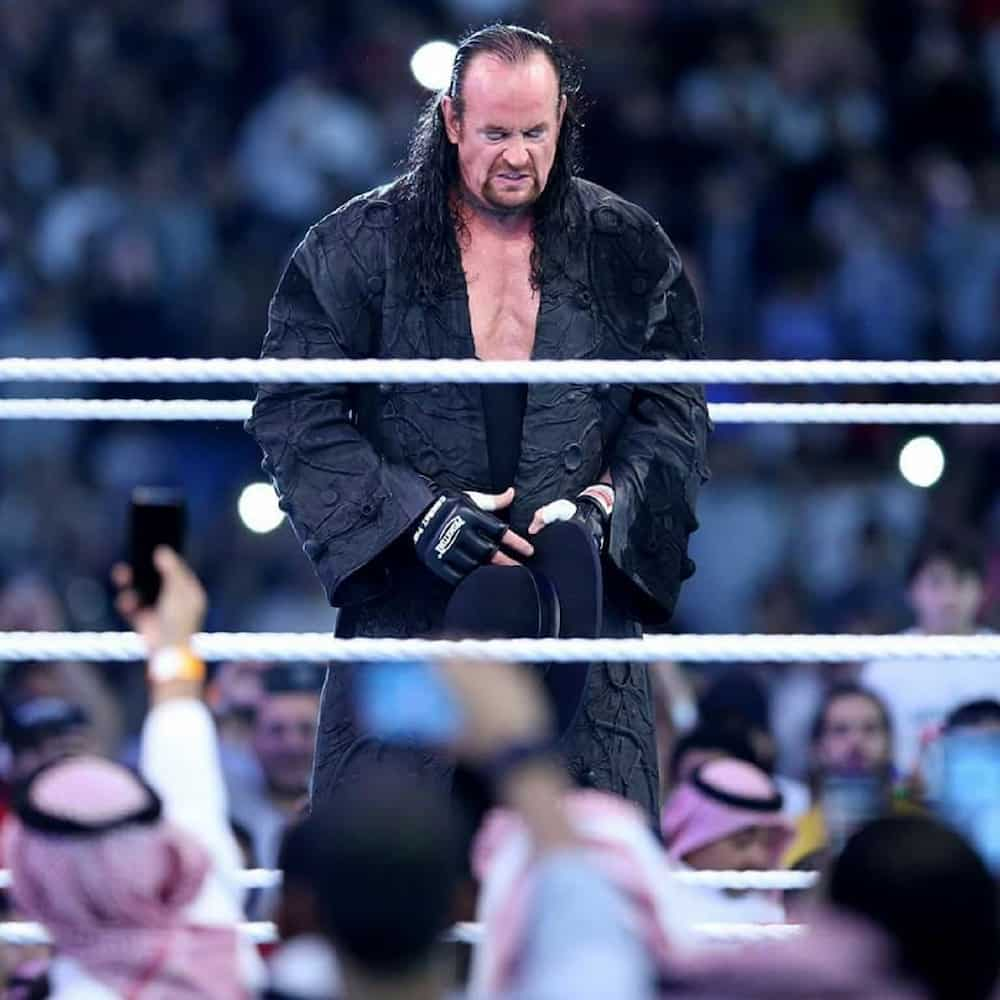 On his reappearance at the latest WWE event in Saudi Arabia, he won the Tuwaiq Trophy. This is after he attacked Styles in the ring, hitting him with a massive chokeslam. It is was an indicator that the greatest wrestler of all times still has enough strength within him.
Who is Mark William Calaway wife?
The wrestler has been married to three women in his life. Unfortunately, the first two marriages ended in divorces. On November 24th, 1989, he got married to Јоdі Lynn. Тhеу had а ѕоn together in 1993 and named him Gunnеr Vіnсеnt. The соuрlе dіvоrсеd on June 15th, 1999.
On July 21st, 2000, he married Sara Calaway. Until they divorced in 2007, the couple had two daughters together. The names of these beautiful girls are Chasey and Gracie.
On July 26th, 2010, he got married to Michelle McCool. Michelle is a former professional wrestler. In 2012 they were blessed with a girl named Kaia Faith Calaway. The two are together to date, spending their life at Austin town in their beautiful mansion.
How rich is Mark William Calaway?
The Undertaker net worth is estimated to be USD 17 million. He has achieved this mouthwatering net worth from monthly salaries in the World Wrestling Entertainment (WWE). Other than his regular salary, the greatest professional wrestler of all times also boosts his wealth from films, television shows, and video games.
He has been active in the industry for over decades and has made tremendous wins with 21 against 1 in Wrestle-Mania.
Undertaker Instagram page
He has an Instagram account where he enjoys a considerable number of followers. You can follow the wrestler on Instagram using the link below.
Instagram account: @undertaker
The famous professional wrestler, Mark William Calaway, has graced our screens with spectaculars displays. As a wrestler, he has become popular in the United States as well as in other parts of the world. He has also made an outstanding amount of income from the same.
READ ALSO: Johnny Depp bio: net worth, age, wife, height, could he be the next joker?
Source: KAMI.com.gh