One of the greatest players in the National Basketball Association (NBA) is certainly James Harden. From the time he began playing for the Houston Rockets, he has been a source of inspiration to his peers and aspiring players due to his scoring abilities. James is a recipient of the prestigious Most Valuable Player award. He has also been featured severally in the All-NBA First Team and has made numerous All-Star appearances. Harden is quite a phenomenal basketball star.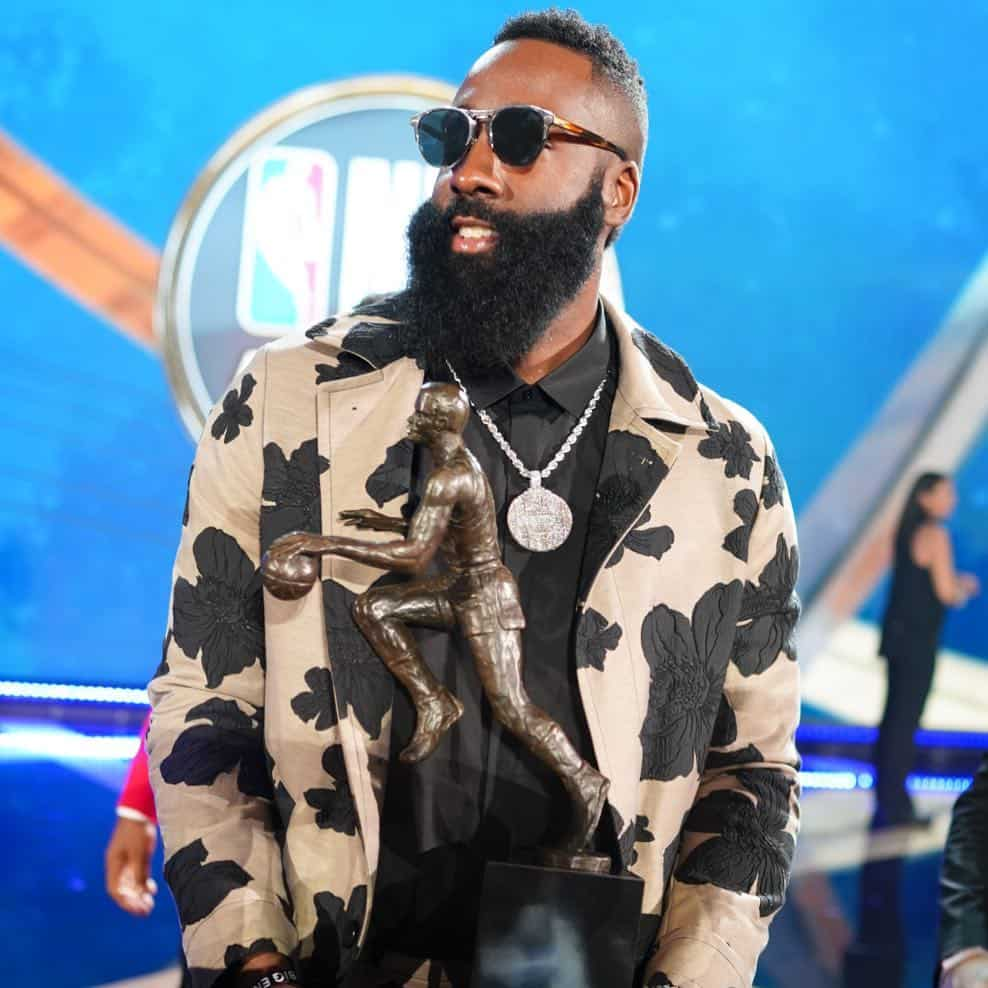 Proficient basketball player Harden plays as shooting or point guard for the NBA team Houston Rockets. In the first round of the NBA draft of 2009, Oklahoma City Thunder selected him as the third overall pick. He played college basketball at Arizona State University. He won the 2012 Summer Olympics and 2014 FIFA World Cup with the United States. Since 2012, he has been playing for the Houston Rockets, and in that period, he has become a top player in the NBA.
Profile summary
Full name: James Edward Harden, Jr.
Nickname: JHard
Date of birth: August 26, 1989
Age: 30 years
Profession: Professional basketball player
Height: 6' 5" (1.96 m)
Weight: 100kg
Body measurements: Chest (44 inches), waist (35 inches), biceps (16 inches)
Position: Point guard and shooting guard
Team: Houston Rockets
Jersey number: 13 (NBA)
Nationality: American
Salary: $40 million annually
Net worth: $165 million
James Harden bio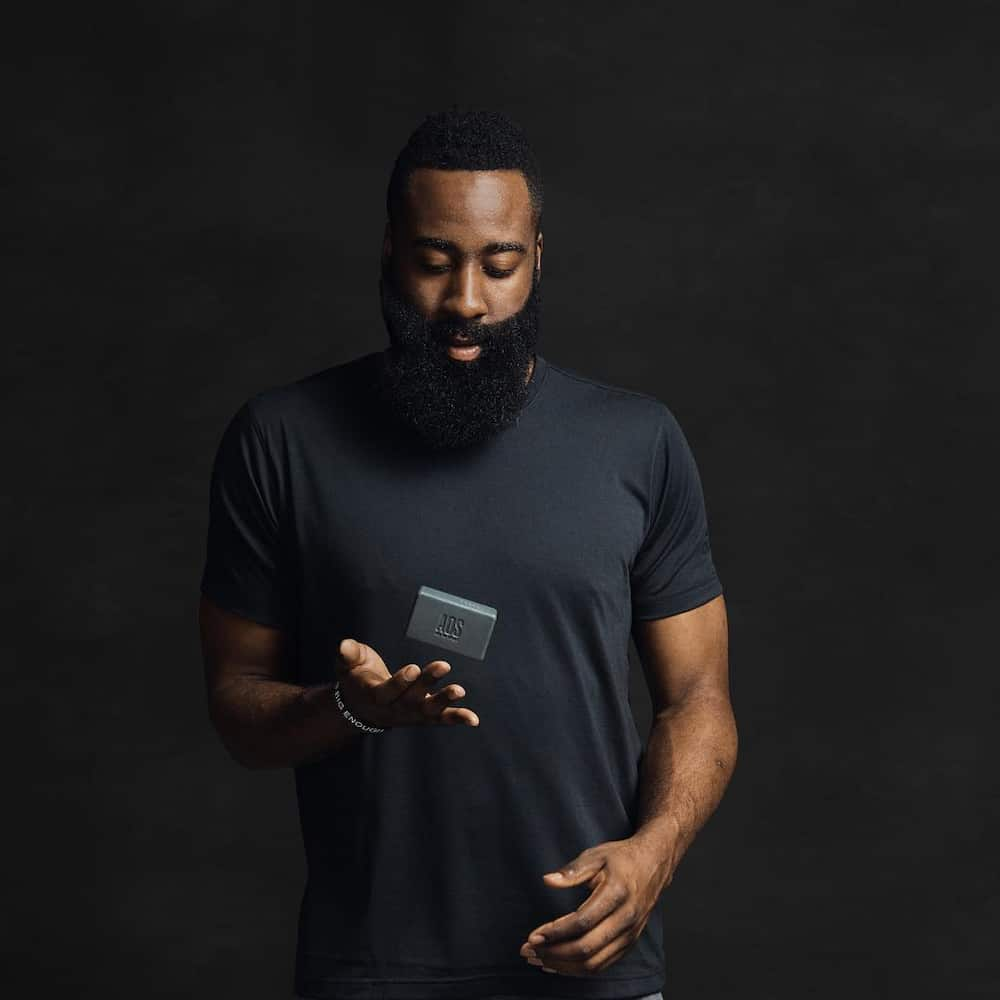 He was born on August 26th, 1989, in Los Angeles, California. He went to Artesia High School in Lakewood, California, where he played basketball. Even at this early age, he portrayed excellent skills on the court, leading to him being named a McDonald's All-American. Also, he was recognized with the honors of the All-American second-team Parade. He assisted his AAU team, Pump-N-Run Elite, to qualify for the 2006 Adidas Super 64 championships in Las Vegas. His passion for playing basketball never dwindled over the years, even as he went to college.
The NBA superstar went to Arizona State University and played college basketball. While beginning his sophomore year at Arizona State, he got into many All-American lists for the pre-season. He was also on the cover of the college basketball preview issue of Sports Illustrated.
His excellent skills earned him the consensus All-American and Pac-10 Player of the Year title in 2009. This is also the time when he began growing his beard, which would eventually become his trademark. The beard is his trademark in and out of court and has appeared on branded T-shirts and songs. Following Harden's sophomore year, he was confirmed for the NBA draft of 2009.
READ ALSO: Skusta Clee bio: age, girlfriend, real name
In the first round of the 2009 NBA draft, Oklahoma City Thunder selected him as the 3rd overall pick. In his debut NBA season, he played in 76 games, starting none and posted 9.9 points, 3.2 rebounds, 1.8 assists, and 1.1 steals per game. In 2012, he helped Thunder reach the NBA Finals.
James Harden Houston Rockets
Currently, he plays for the Houston Rockets. He was traded to the NBA team in October 2012 and signed a five-year contract extension with the Rockets worth $80 million. During his debut, he became the first-ever NBA player to score 37 or more points and 12 assists while registering a double-digit assist total.
His first season at the Rockets was successful to the point that he earned his career-first NBA All-Star selection, and he was named to the 2012-13 All-NBA Third Team. He has since become the flag bearer of the Houston Rockets franchise and has enabled the team to rise to higher competition levels by getting them to the playoffs.
James Harden stats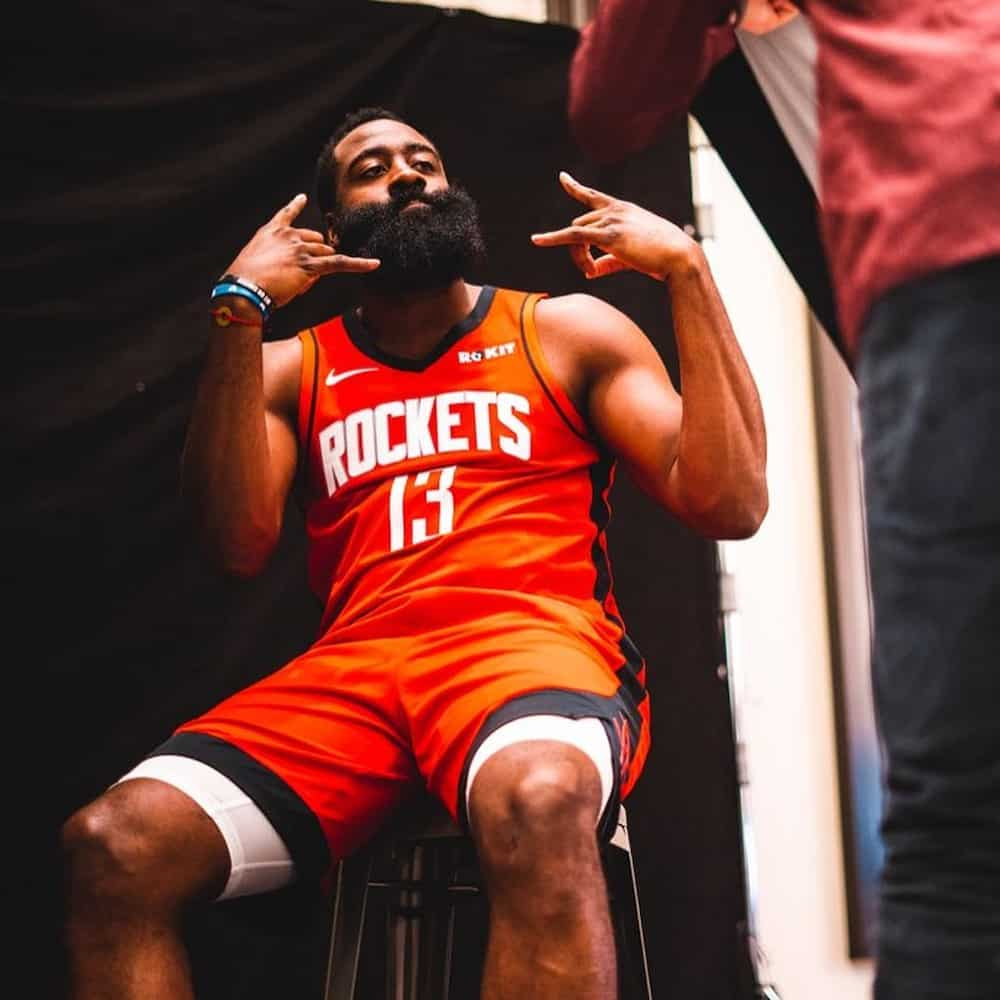 With a career that spans more than a decade, James has played in 765 NBA regular-season games and has started 552 games. In his first season, his average was 9.9 points for every match and has steadily risen to 30.4 points for every game as per the 2017/2018 season. In addition to being on the All-Star team several times, he has appeared in more than six games and started four times with a 16.5 points average each time.
He has also been in the playoffs ever since he joined the NBA. He has been in more than 100 playoff games and had a 22 point average each time. Throughout his successful career, he has won multiple personal awards, such as Scoring Champion and NBA Assists Leader. For his international basketball career, the incredible basketball player has won two gold medals, one for the Olympic games in 2012 and the other for the World Cup in 2014.
James Harden net worth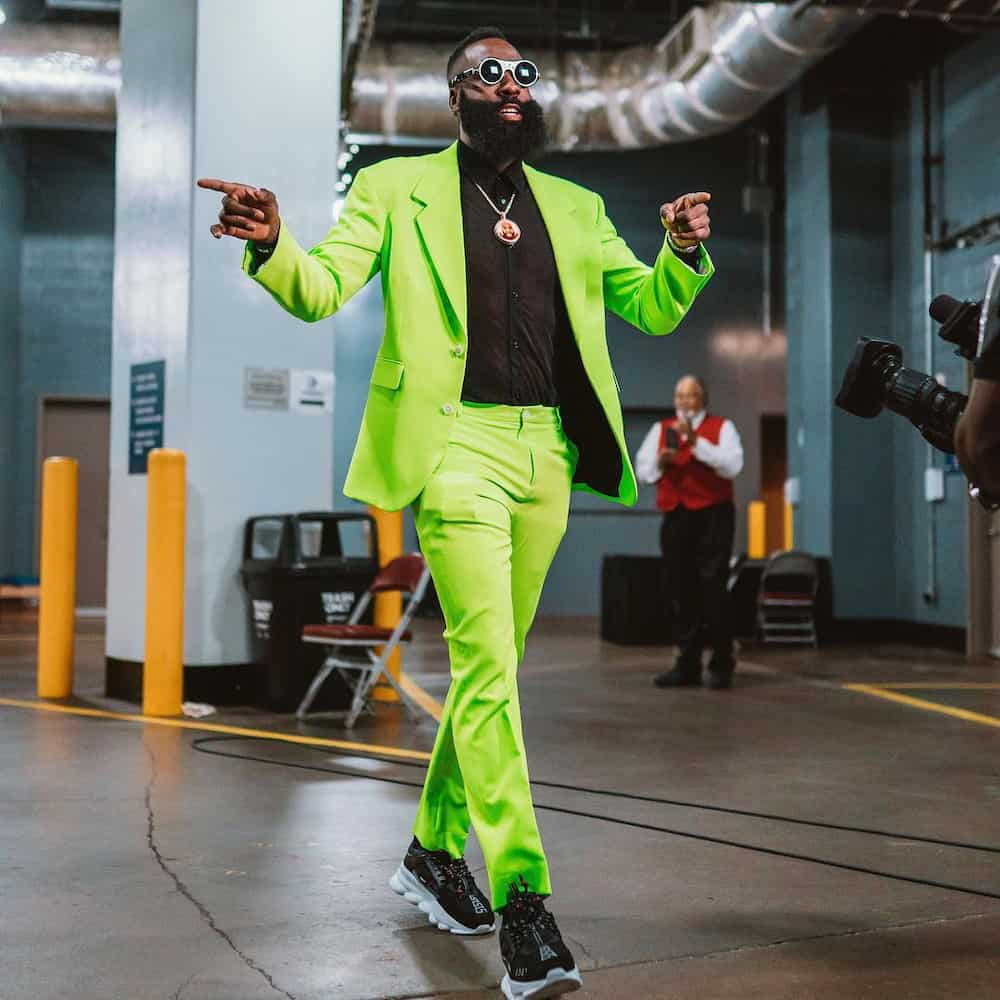 James has a net worth of $165 million and an annual salary of $40 million. He signed a new contract on 8th July 2017 worth $228 million and an average of $57 million per year. This is believed to be the richest contract in NBA history.
James Harden age
The phenomenal basketball star was born on August 26th, 1989, in Los Angeles, California. Therefore, he is 30 years old at the moment.
James Harden height
James may go unnoticed on the court if put at the center with tall players like Kevin Durant. However, he makes his presence known with his excellent shooting skills. James is 6' 5," which is estimated to be 196 cm.
James Harden and Westbrook reunited
James reunited with his former teammate from Oklahoma City Thunder, Russell Westbrook. Westbrook was traded to the Houston Rockets, and it was revealed that he preferred to reunite with Harden. Both players ranked top eight with a minimum of 70 matches in the league usage rate last season with Harden at 39.6% and Westbrook at 30.1%. They are both incredible basketball players.
James Harden shoes by adidas
The Rockets star wears signature adidas sneakers, which are fan favorites. In his first years in the NBA, he did not have any signature shoe deals. However, in 2015, he was offered a signature shoe deal by adidas. His new sneakers from the adidas Harden Volume 4 collection are set to be released soon.
Does James Harden have a wife?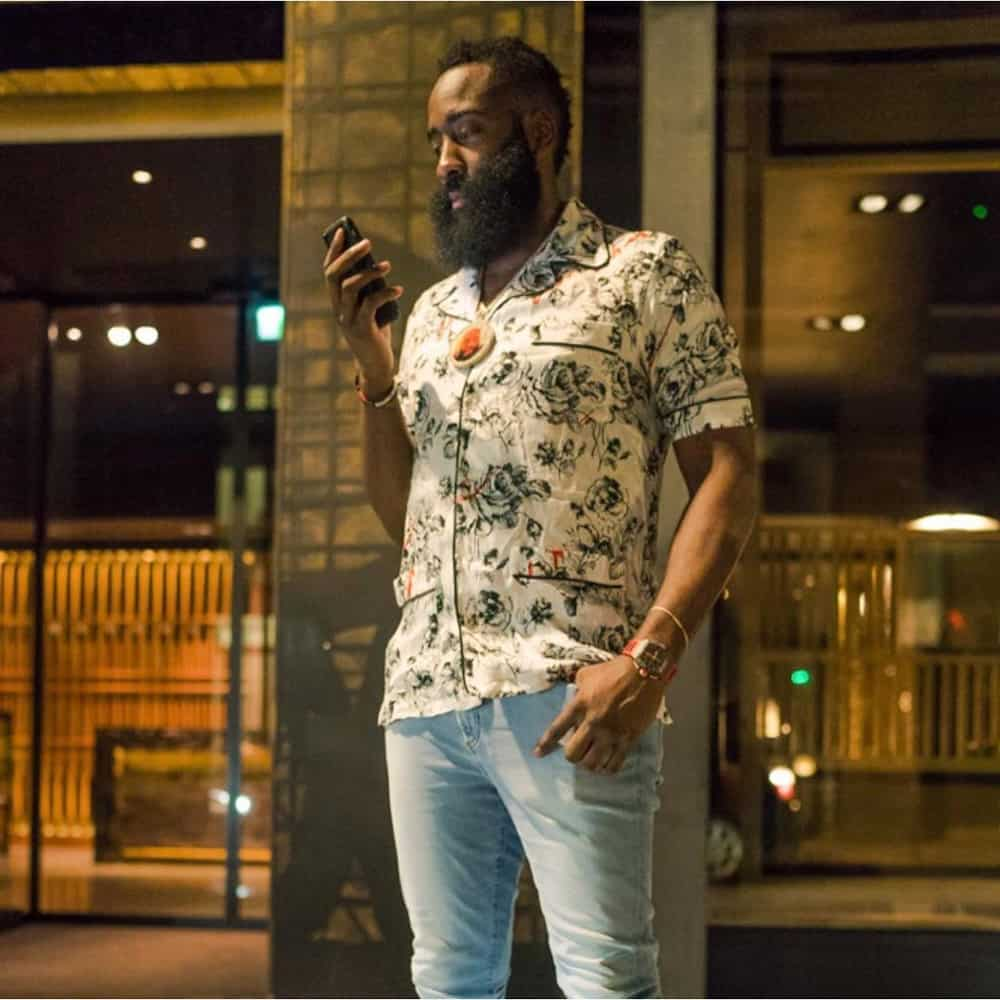 The basketball player has had several girlfriends over the years, which include reality TV star Khloe Kardashian and R&B singer Ashanti. Earlier on in the year, the basketball player was rumored to have a girlfriend called Arab Money, who is an Instagram model.
James Harden is a successful NBA player who has had an incredible basketball career that began at an early age. His scoring prowess has been the thing that has propelled him to the highest points in his career. Being the face of the Houston Rockets, he is truly doing a wonderful job, and the future looks brighter than ever for him!
READ ALSO: Pia Wurtzbach bio: age, height, current boyfriend, what did she do when she was Miss Universe?