Dion Waiters bio: wife, age, net worth, Lakers, stats
There say that whenever you practice a skill for more than 10,000 hours, you will become a master at doing it. If you do the same for basketball, and happen to be tall and super-talented, you are Dion Waiters. He is one of the emerging basketball players stars in the National Basketball Association.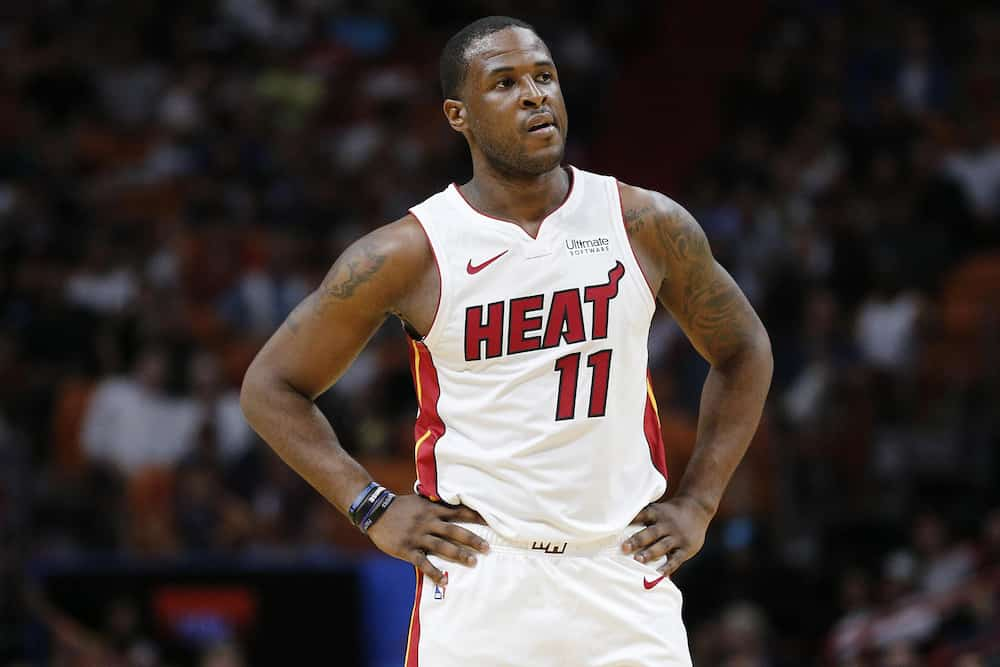 Dion Waiters is an American-born professional basketball player currently playing in the National Basketball Association (NBA). He began playing for Cavaliers before joining the Miami Heats. Dion can be described as an epitome of modern talent and a superstar in waiting.
Dion Waiters profile summary
Full name: Dion Waiters
Date of birth: 10th December 1991
Place of birth: Philadelphia, Pennsylvania, U.S.A
Dion Waiters age: 28 years
Dion Waiters birthday: 10th December
Nationality: American
Ethnicity: African-American
Dion Waiters height: 6 feet 4 inches
Weight: 95 kg
Marital status: In a relationship
Profession: Basketballer
Net worth: $2 million
Biography
Dion was born on 10th December 1991 in Philadelphia, Pennsylvania, in the United States of America. He was born to Dion Waiters Sr. (father) and Monique Brown (mother). Dion's mother was 17 years at the time of his son's birth.
He was raised by his mother and step-father James Barnes since his biological father was behind bars at that moment. He grew up with his brother Demetrius Pinckney. In March 2016, his brother was shot and slaughtered during a brutal incident where several people were murdered.
Dion joined Life Center Academy in Burlington, New Jersey, where he became a member of his high school basketball team. After his high school education, he attended Syracuse Orange University and became a player for the Syracuse Orange basketball team.
During his sophomore year in college, Waiters was named the Big East Sixth Man of the Year. He earned 3rd team All-Big East honors and was chosen to the All-Big East Tournament Team.
Dion Waiters wife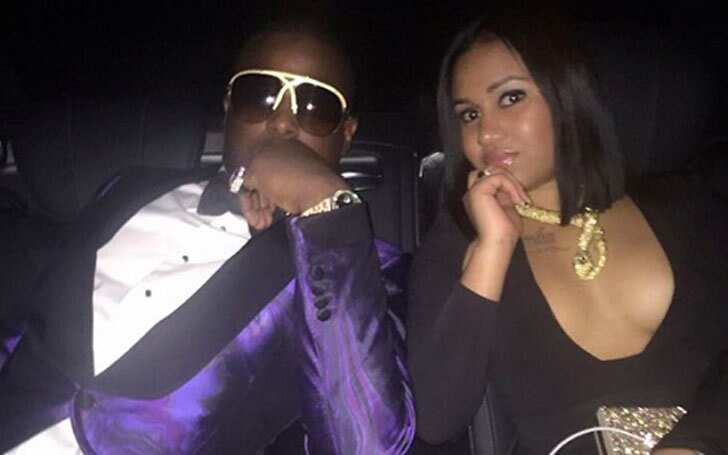 At the moment, Dion is not married but in a relationship with Brandy. The duo began dating early 2016 and have a son by the name Tyle Dior Jr.
Dion has a daughter, Dream Riley Waiter, who was born in November 2018. In early August 2019, he welcomed his second bouncing baby girl named Dion Rhamik Waiters. There is no publicly known information about the names of his last two baby mamas.
READ ALSO: Dwight Howard bio: Kid, age, stats, net worth
Career
Dion loved basketball from a tender age, but he never played the sport while in high school. His career began once he joined college.
Short college career
Upon joining the university, he played for two seasons for Orange of Syracuse University, where he attained an average of 9.7 points, 2.0 rebounds and 2.0 assists per game.
In 2012, Dion declared his eligibility to being drafted by the National Basketball Association. Waiters had to give up his university career for two years. In the 2012 NBA Draft, Waiters was chosen in the 4th position by Cleveland Cavaliers. The drafting of Dion came as a great surprise to many people.
NBA professional career
On 30th October 2012, he made his debut in the professional league by playing against the Washington Wizards. During this match, he emerged as one of the most outstanding players by attaining 17 points.
On 5th January 2015, a three-way deal saw him get a transfer from the Cleveland Cavaliers to Oklahoma City Thunder. The agreement comprised of the arrival of Iman Shumpert and JR Smith from the New York Knicks to Cleveland. In return, New York Knicks were given the 2nd round of Cleveland's Draft as well as some players such as Alex Kirk, Lance Thomas, and Lou Amundson.
Miami Heat career
In 2016 summer, Miami Heat lost its franchise player Dwayne Wade, and as a result, Dion joined the team as reinforcement. He became an essential part of the team, with an average score of 15.8 points per game.
He was suspended on a couple of occasions during the 2019-2020 seasons. On 8th November 2019, he underwent a panic attack while on a flight to one of the matches. The attack occurred due to his consumption of an infusion of THC. After two days, he was suspended by Miami Heat with ten games for inappropriately consuming THC.
On 6th February 2020, he got a transfer to Memphis Grizzles. The exchange was a three-way deal that involved Minnesota Timberwolves. He was cut by Grizzlies just three days after finalizing the deal.
On 5th March 2020, Waiters signed a deal with Lakers to become the new reinforcement of Frank Vogel's team during the final stretch of the season. The Memphis Grizzlies cut Dion of 9th February 2020, leaving him as a free agent with the Lakers.
Dion Waiters Lakers
Upon becoming a free agent after being waived by Memphis Grizzlies, he has been on the lookout for a new team. According to Adrian Wojnarowski, the Los Angeles Lakers is one of the groups that have shown great interest in signing him up.
The talks between the Los Angeles Lakers and Dion Waiters have born positive results. The Lakers waived guard Troy Daniels and signed free-agent guard Dion Waiter in his place.
Dion Waiters and LeBron James were once playmates in the Cleveland Cavaliers before he was traded to Oklahoma City Thunder. Many were curious to find out how their relationship was like, close to five years after being teammates. Here was his response:
I mean, it's always been a bond, even when I left. We always see each other, and we always showed love. So, nothing really changed. It's just different teams. We don't get to see each other as much, as often, but when we did, it was always genuine. So, when I came here like I said, they welcomed me with open arms, said the footballer.
NBA career stats
Regardless of the unsuccessful spell at Oklahoma Thunders, he is mostly known as one of the most efficient outside shooters. He possesses unique abilities to score double three in every game and the skill of finding his way to the rim amidst the giant defenders.
Even with the suspensions and injury, his mainstay at Miami has been as a result of his ability to shoot. So far, he has hit a 33-point career-high on several occasions with a distinguished 0.6 seconds 3-pointer buzzer-beater during his team's win against the daunting Golden State Warriors.
READ ALSO: Devin Booker bio: Net worth, stats, girlfriend, parents
Dion Waiters stats stand at:
365 - Games played
183 - Games started
13.3 - Points per game
2.8 - Assists
2.7- Rebounds per game
Dion Waiters accolades are as follows:
2010: Second-Team Parade All-American
2010: Jordan Brand All-American
2010: Big Eats Sixth Man Of The Year
2012: Third-Team All-Big East
2012: Big East All-Tournament Tour Team
2013: NBA Eastern Conference Rookie Of The Month (February)
2013: NBA All-Rookie First Team
2013: NBA Rising Star
2014: NBA Rising Star
2017: NBA Eastern Conference Player Of The Week (23rd- 29th January )
Dion Waiters net worth
As of 2020, his net worth stands at $2 million. Dion Waiters' contract and salary have contributed to his net worth. In 2017, he signed a four-year deal with Miami Heat valued at $52 million. He receives an annual salary of $12.7 million. If he manages to get over his injury issues and plays 70 games during the regular season, he is set to be awarded a bonus of $1 million.
Social media
Dion is active on several social media platforms as follows:
Dion Waiters Twitter: @dionwaiters3
Dion Waiters Instagram: @waiters3
Now you have Dion Waiters wife, age, net worth and stats. In a few years, he will be a household name, thanks to his talents and skills.
READ ALSO: D'Angelo Russell bio: age, net worth, trade, stats, height
Source: KAMI.com.gh